Rome is one of my all time favorite cities. There is no where more alive and steeped in history as this incredible ancient city. On my recent trip I was dragging my little sister along so that she could explore Rome for the very first time. We only had about 72 hours to spend there so I knew location would be key. We happened upon the Hotel Royal Santina a Best Western Premier hotel in the heart of Rome. It was exactly what we needed.
Hotel Royal Santina- a review
Nestled into the center of Rome, literally across the street from Termini Station (the main train station) is Hotel Royal Santina. This hotel is a welcomed retreat from the chaotic Italian roads outside its doors. You step in and immediately relax.
Service
My sister and I walked up to the counter and were greeted by a lovely English speaking clerk. She walked us through a very simple check in process, handed us our keys and a map and we were good to go. From there we didn't run into too many other staff members. However, when we did we were always greeted with a "Hello" and a smile which was nice.
Breakfast, which is included in the price of the hotel was good but nothing amazing. It was a self service buffet with both hot and cold offerings. Being self service we didn't run into very many staff members at the restaurant either. But, they were there if you needed them. For example I couldn't figure out the espresso machine. No fault of the mechanics I just didn't get it. It only took a minute of me standing at the machine confused before a waiter swooped in and rescued me. Yes, rescued… it was coffee we were talking about. #priorities!!
Rooms
Pros- Our room was clean and modern and the bed was nice and plush. They had a service that offered multiple pillow types so those who need a specific pillow to sleep better are able to call down and get one brought up to the room. The bathroom was also very simple and stylish. It had everything that I needed & more (a bidet). There was plenty of space for all of our luggage and then some which would be great for families and it also had a mini fridge in the room as well.
Cons- I wish the balcony was furnished with at least a few chairs and a small table. It was such a lovely space but you really could not take full advantage of it without having a chair to sit on. I also wish the bathroom had a complete shower. Also, the shower enclosure was a bit funky and because it wasn't fully enclosed it was a bit chilly when we showered. Other than that though we LOVED our stay at Hotel Royal Santina.
*Family Rooms- I did not have the kids with me on this trip so I did not check out the family room. However you can read more about those added amenities on Royal Santina's website here. They include things like extra beds, cribs, playstations, bottle warmers & more!
Dining
The hotel has a lovely restaurant located in the lobby. In the morning you can enjoy a delicious continental or American breakfast at your leisure (it can be added to your reservation starting at 1 euro per person). Or you can also order it in advance and be able to take it on the go if you have an early flight or meeting to get to.
I was surprised that the breakfast had so many options to choose from. There were pastries, eggs, hot dishes, Asian cuisine, coffee, espresso, juices, cereals, fruit etc… It made our trip more affordable and convenient for sure! The waiter also let me know they have additional products at hand to help meet certain special diet criteria including vegetarian and gluten free ingredients.
Although, I did not have the chance to dine in the restaurant at any other meal I heard they do have some lovely offerings. You can read more about the restaurant and menu here.
Things To Do & See Nearby
Being centrally located and next to Termini it was incredibly easy to hop on a metro or bus or simple call up an uber or taxi and get to any destination we desired. The Vatican, Colosseum and Trevi Fountain were probably a 10 minute cab ride away. I think it took us 15- 20 minutes to get to our food tour in Trastevere (read about that here– it was amazing!).
We were also in walking distance of some interesting monuments like the Diocletian thermal baths, the Museo Romano and the Basilica di Santa Maria Maggiore. As well as great streets to shop on like Via Veneto or Via Nazionale with the Palazzo delle Esposizioni too!
Here are some of my favorite things from our quick trip-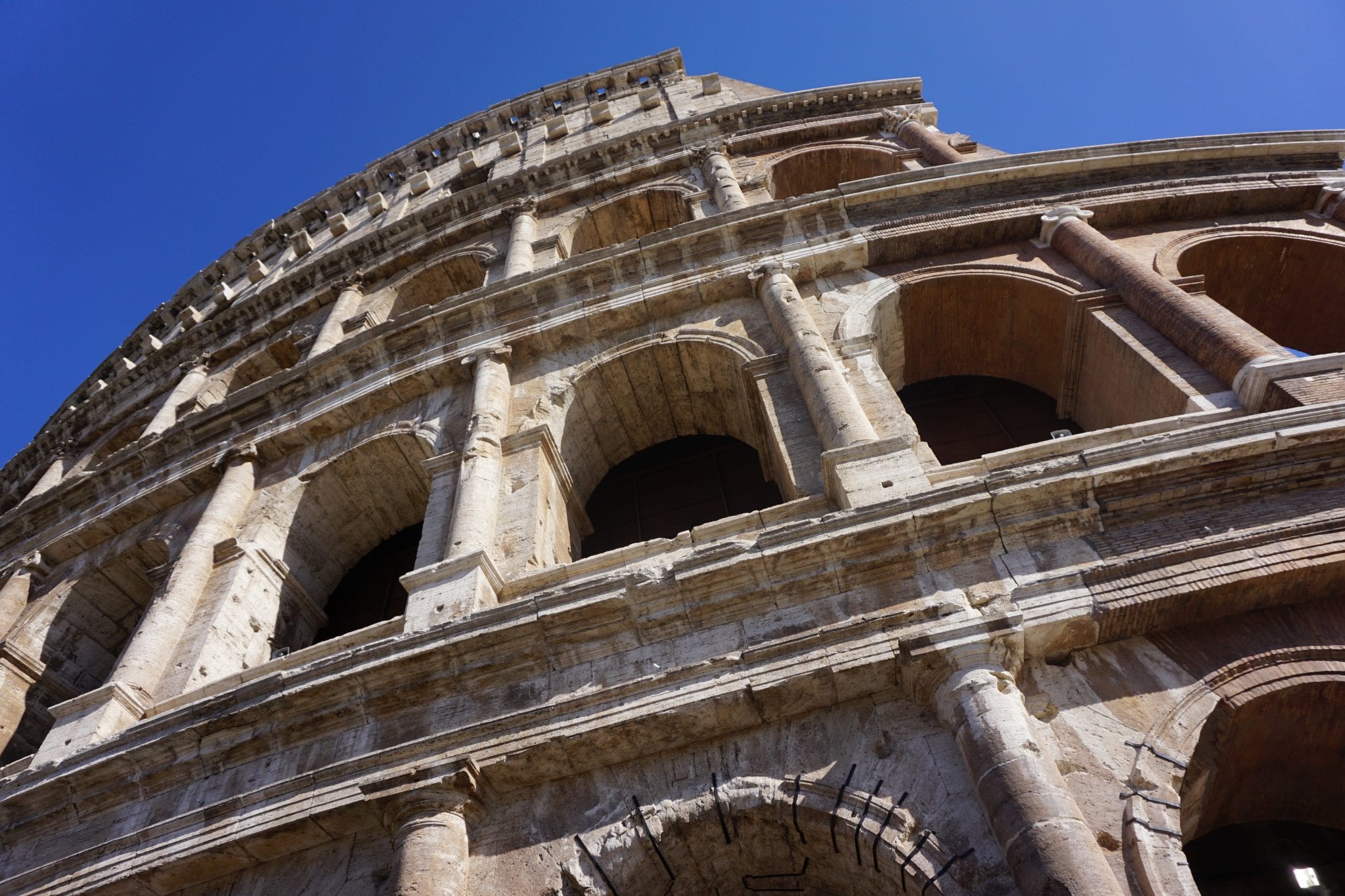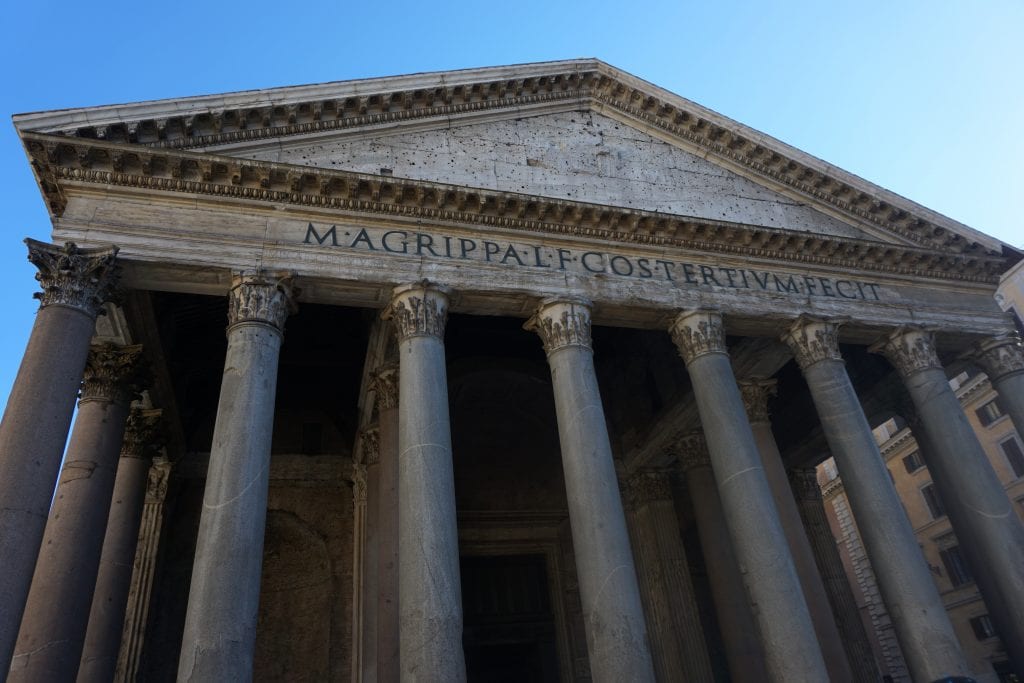 Overall
Hotel Royal Santina is an excellent choice for travelers looking for a modern, centrally located hotel with free wifi, a great hot breakfast and great service in Rome. You will love your spacious rooms complete with a balcony and mini fridge and you will be able to save a ton of time since you are centrally located and walking distance from Termini Station.
To learn more about Hotel Royal Santina check out their website or read their reviews on Tripadvisor.
Pin for later-
*A special thanks to Hotel Royal Santina for hosting me on my recent trip to Rome. As always my thoughts and opinions are 100% my own.