Why is it that moms feel SOOOO guilty about taking care of themselves? It is like we have some predetermined genetic condition where when we bear children our desire to care for ourselves completely disappears.
How I learned to be a Happy Mom

When I had my first son at 20 years old, I was barely an adult myself. It was scary and confusing and completely transformational. I dove in head first with the goal of being the very best mom I could be. To me that meant 100% self sacrifice.
What I wish I knew then was that being a good mom doesn't mean giving up on yourself.
I recently discovered a fascinating truth- that to be a good mom you need to be a happy mom. And, being a happy mom means you have to take care of your own needs too.
The problem for me was… I sort of forgot how to be happy. Sad right? But, the world had my back and I happened upon an article that changed my life.
The article appeared in "O" magazine and it listed 5 things happy people do.
It stated that happy people:
1) find their most golden self,
2) they design their lives to bring in joy,
3) they avoid "if only" fantasies,
4) they put best friends first and
5) they allow themselves to be happy.
I realized that I did none of those things.
I think we (us women) lose ourselves when we get married and have kids. I think becoming a mom is such a consuming and transformational change we completely lose sight of our own desires and wants. We only have the energy (and barely any at that) to focus on the needs of our children, right?
After reading this article I felt empowered. Maybe it was okay for me to be happy too. Now don't get me wrong my kids and my husband bring immense joy to my life. But, there was always a sliver of unhappiness lurking around caused, no doubt, by my own self neglect. From me not being honest with myself or my family about what truly made me happy.
So, I set out to find my own happiness. I thought back to the times I remembered being the happiest in my life. Most of those memories happened when I was a kid- because kids really get life. Kids are pretty much solely focused on their own happiness. So, what better version of myself to look back on the as a child. I realized I was happiest when I was horseback riding, listening to music, dancing, curling up with a good book, sitting by a warm fire, taking walks, hopping on a bike, writing or day dreaming. Now guess how many of those activities I was doing as an adult?
Z.E.R.O
That's right zip, zilch, nada. So, at that moment I vowed to make a life changing decision. I would pour my focus into ensuring my own happiness. Go ahead, gasp, hyperventilate, "gurrl no you di'nt" to me. But, its true. That was my decision and it was exactly what I needed.
This was about a year ago. One of the first things I did was quit my day job. I was scared to death to tell my husband. But, being the amazing supportive man he is he told me he would support me 100%. He would rather have a happy wife than money. And, he said we could always live with less.
So, I started this here blog to give myself an outlet to write, daydream & connect with amazing people like you. I started turning off the tv and turning up the music. I had dance parties with my kids and I booked a trip to Tanque Verde Ranch (read about that awesome place here) so I could get back on a horse again. I even booked a vacation sans my hubby and kids to visit my sister in Europe! And, it was totally worth it! (see pics of Prague here)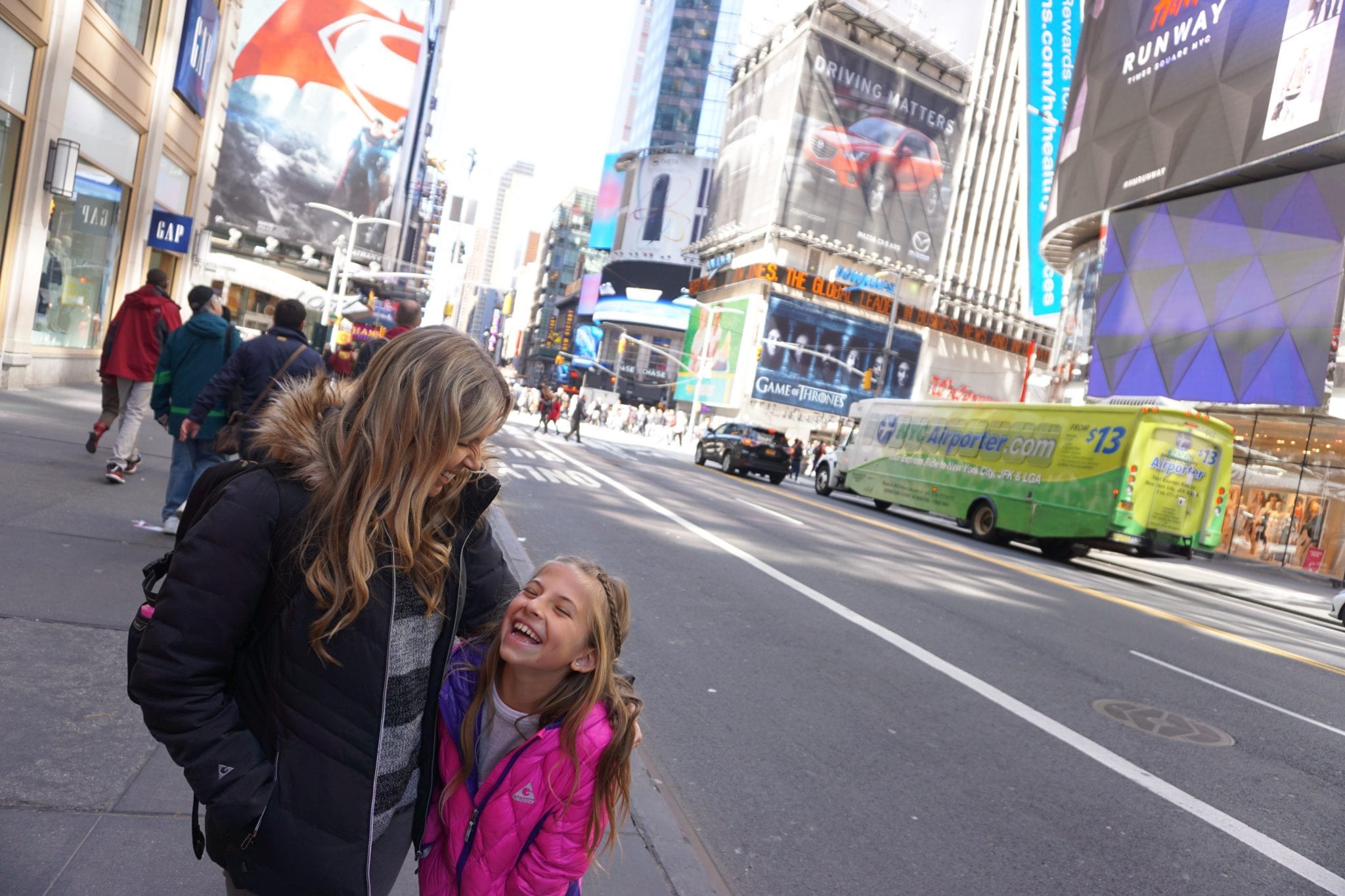 Sounds nuts right? But, guess what. The world continued to revolve, life as I knew it did not end. We didn't go bankrupt and I didn't fail. In fact it was the opposite. LIFE BEGAN!!!
I am happier than I have felt in years. My marriage its better than ever and I am more present with my kids.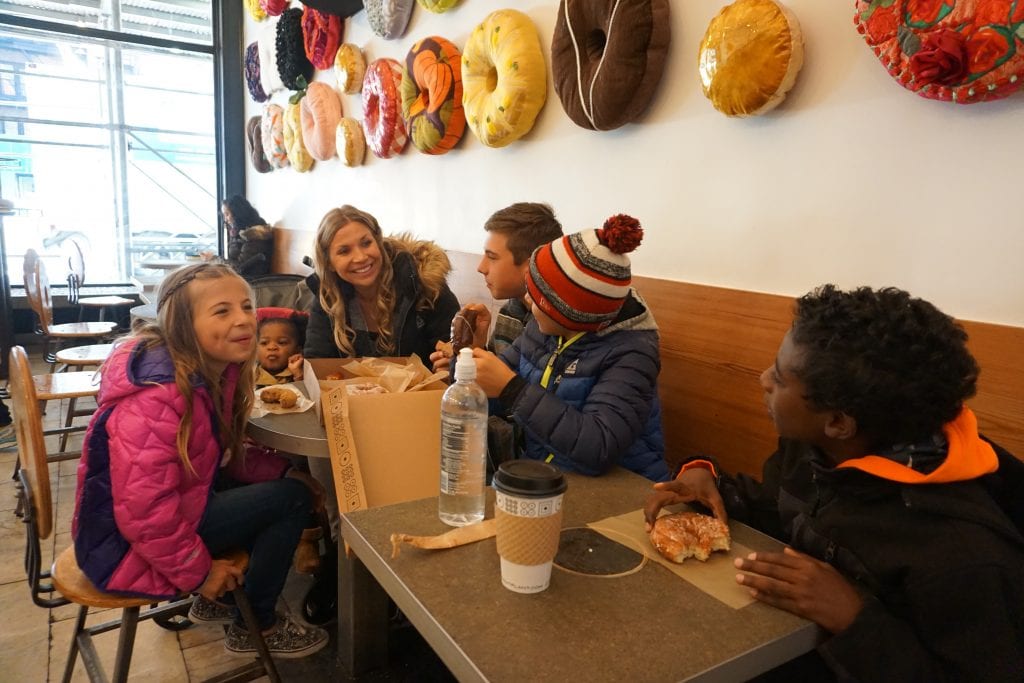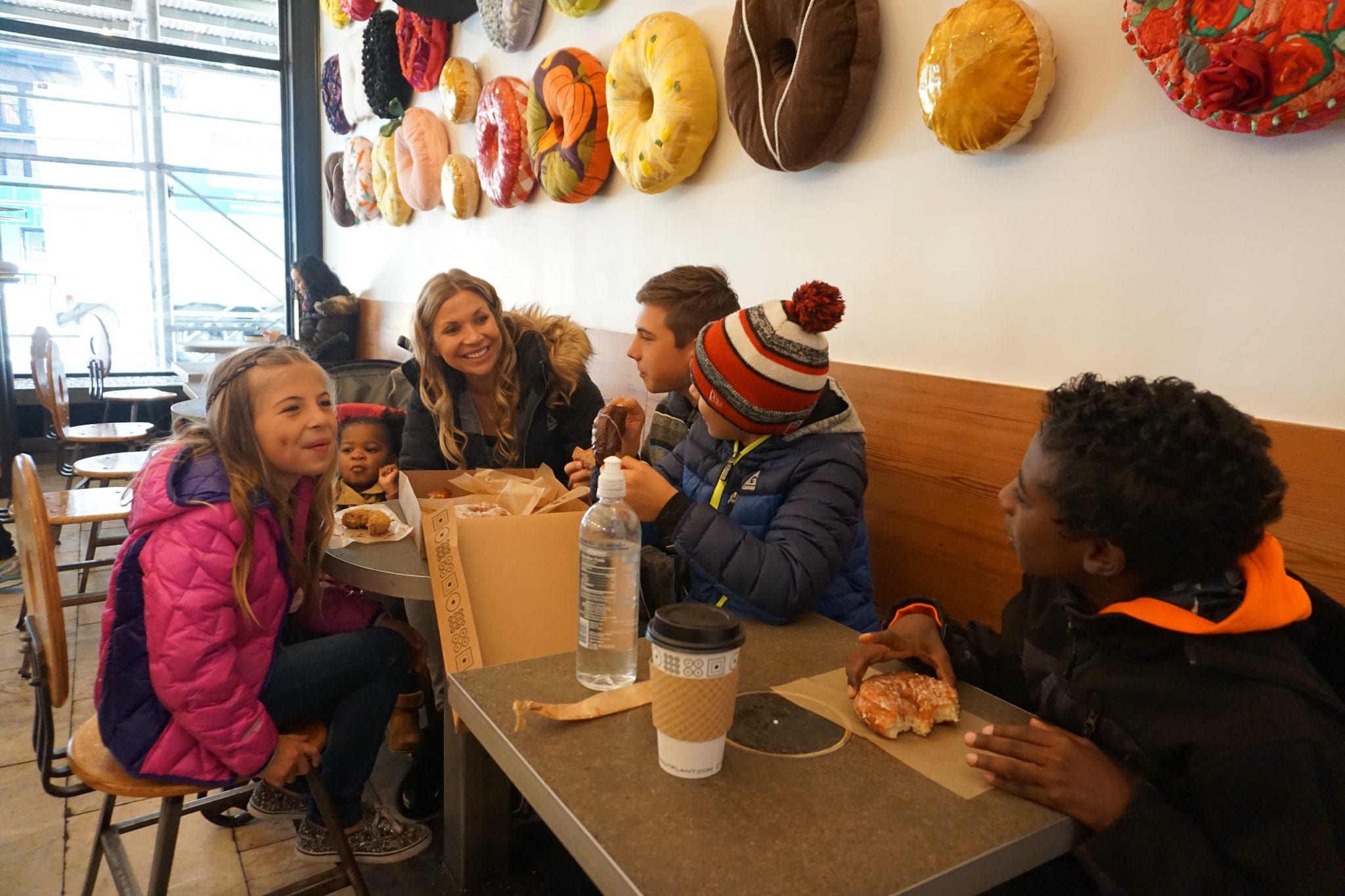 So, the lesson learned is simple- "put your oxygen mask on first before assisting others". When we take care of ourselves as mothers we have more energy to take care of our spouses and our children.
So, ask yourself. Are you doing what makes you happy? Do you remember what it is that truly brings you joy? And, then I dare you to go and chase after that happiness because not only will it fulfill you but it will empower you, strengthen your marriage and help you be a better mother.
How do you make sure you are taking care of your own happiness.
Tell me in the comments below.
Pin It for Later-
Latest posts by Mama Munchkin
(see all)