On our recent trip to Austin, I was so excited because I knew we were going to take a day trip to Waco, Tx. to visit the Magnolia Silos. Along with millions of women, I have been dying to go to the silos ever since they opened up. My husband, on the other hand was less excited, but turned out later to really enjoy the day we had there because the silos aren't just for women. Let's check out everything there is to do and eat at the Magnolia Silos.
Getting to the Silos
The Magnolia Silos are right in the heart of Waco just a couple miles away from Baylor University. They are also about a mile away from Chip & Joanna's Magnolia Table (a great place to grab breakfast) We pulled up around 11 a.m and parked in the neighboring church parking lot for a $10 fee.
Magnolia Silos Hours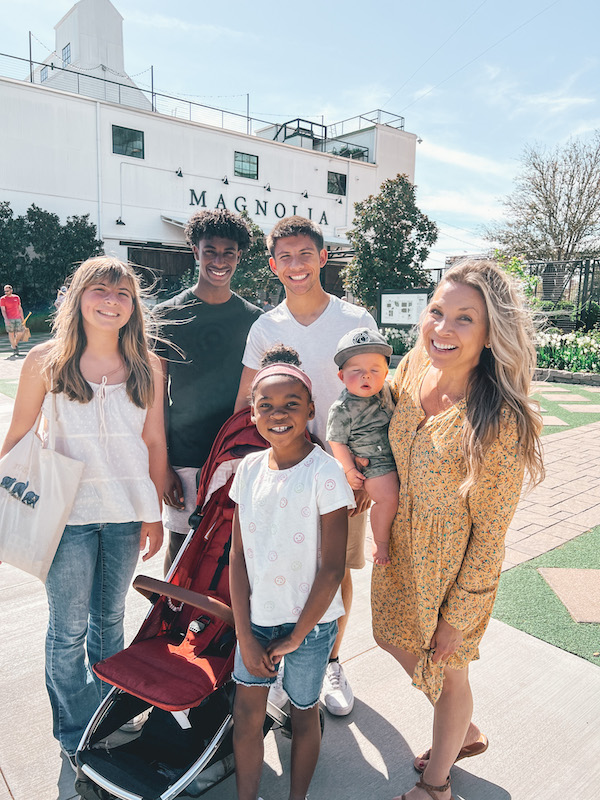 The Silos are open Monday – Saturday from 9am – 6pm. Thankfully we showed up on a Monday versus the day prior as originally planned, because the Silos are closed on Sunday.
Shopping at the Silos
As you approach the silos, at least from the side we entered, the first shop is the Magnolia Market.
Magnolia Market
I was at first quite underwhelmed with The Magnolia Market when I first walked in. That was because I thought this was the main store. In fact, it was not. The store offers a lot of your favorite home accessories like candles, vases, signs plus also a section for apparel.
Magnolia Seed Shop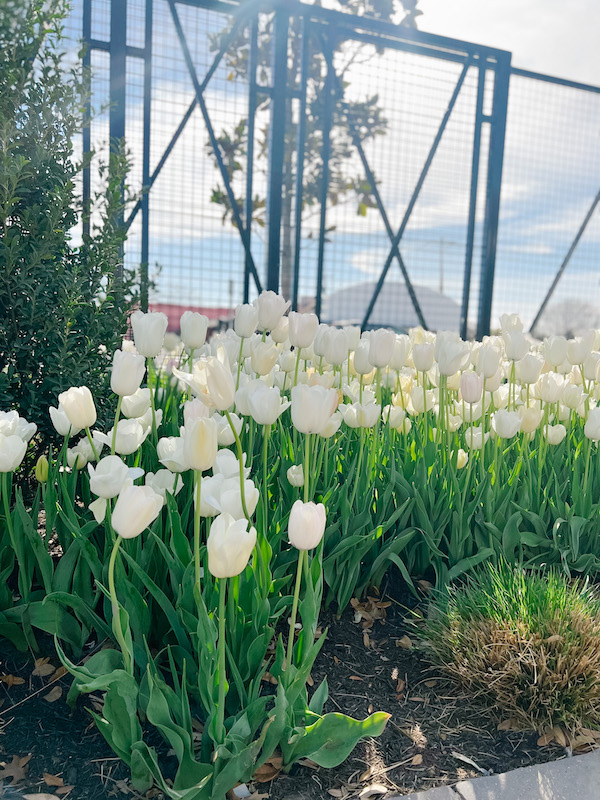 Here you can find all your favorite things to tender your garden. From tools, to flower-growing kits, to pots, and everything in between. My favorite part is the beautiful garden outside which was filled with Easter Lillies at the time of our visit.
Shops at the Silos
There are 6 much smaller shops at the Silos. These adorable office looking bungalows house products ranging from bath + body, to bags + jewelry, women's clothing, and Ella's favorite, books.
Magnolia Home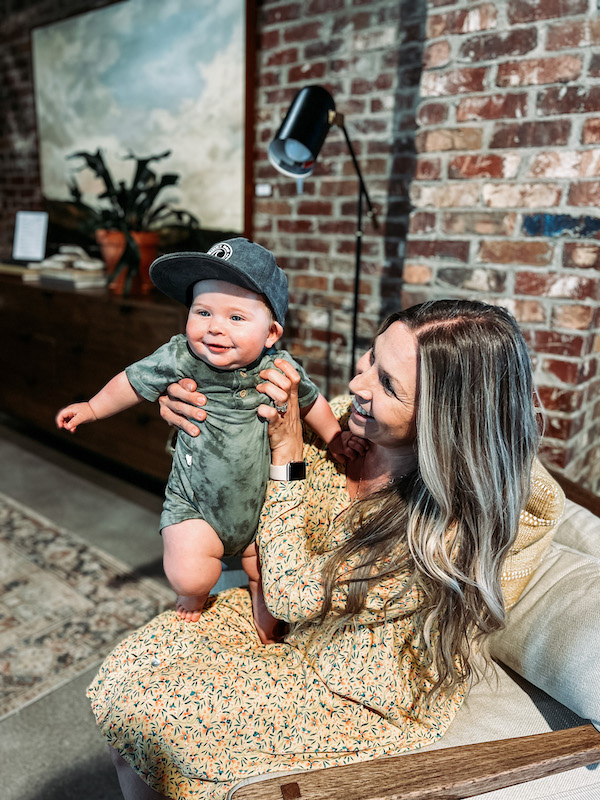 This is where I spent most of my time and could have spent all day. Here you have all the amazing furniture and design of Joanna Gaines in one place. There were so many amazing rooms, that I could just take endless notes on to try to figure out how to create such an amazing style. I literrally could have bought everything, well not literally because I lack that much money…. but you get the point. This store is awesome!
Dining at the Silos
There is no shortage of food at the Silos, so if you were not lucky enough to snag a reservation at Magnolia table, fear not, there is plenty of deliciousness right here.
Silos Baking Co.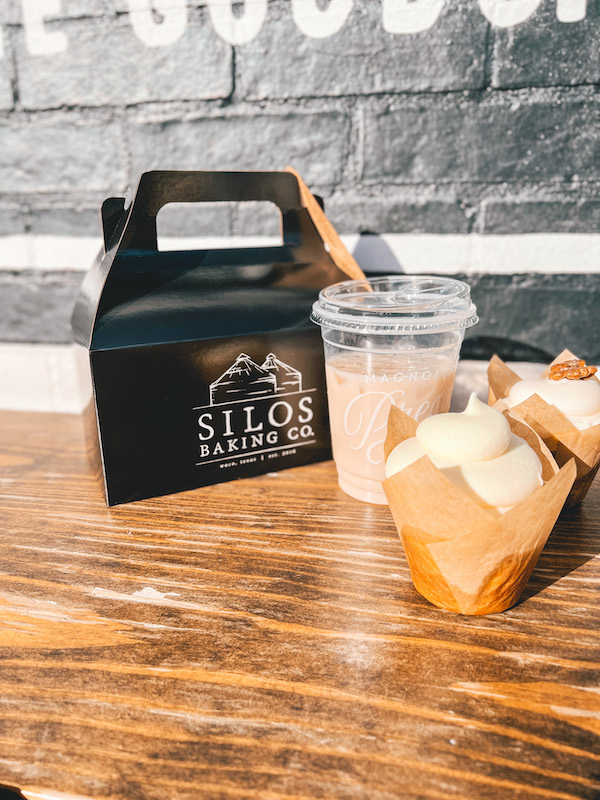 This is by far the busiest food place you will find at the silos. Do not be surprised to see a line out the door, however the line moves fairly fast. You are going to find all the delicious baked good you could want from muffins, to cookies to cinnamon rolls.
The Lemon Lavender and the Strawberries & Cream were by far my favorite although the chocolate chip cookie was pretty incredible as well.
Magnolia Press Coffee Co.
This adorable coffee shop has not only delicious coffee, although Jo's in Austin still has the best chai latte on the planet, but it also has some a great atmosphere to relax, and of course take pictures. I suggest grabbing your baked goods from the baking co and then walking a few hundred feet over to Magnolia press for some coffee to go with your baked goods. There is also a beautiful outdoor area to relax and enjoy your coffee if it is a beautiful day outside.
Food Trucks
Wight around the main lawn and stage area are tons of food trucks to enjoy whichever type of cuisine you would like. There are several owned by Chip and Joanna including Magnolia table but also favorites from around town including 900 Degree Pizza, Captain Billy Whizzbangs, Chuck's Gourmet Popcorn, Club Sandwich, Guess Family BBQ, H.O.T. Dog House, Summer Snow, and Maggie's Sweet Shoppe
Entertainment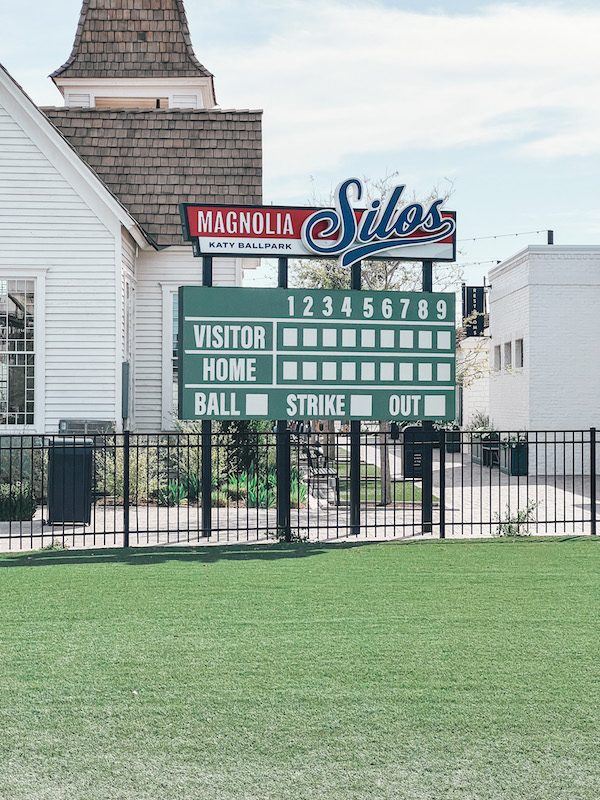 Besides the food, this was the boys favorite part of the experience. All around the silos you will find games to play such as corn hole. Over on the main lawn you will find soccer balls you can play with and then just little bit further a baseball field with wiffle ball bats and balls.
It was so nice to be able to relax and enjoy what I wanted to see and know the boys were off having a good time. Of course when I came out and saw them, Mike had a full game going with not only my boys but several other boys that stopped by to play.
Magnolia Silo Events
There are also weekly and monthly events you can check out. We did not arrive on one, however every Friday there is live music on the patio. Once a month there is a farmers market plus seasonal happenings as well.
Overall
Overall, you can easily enjoy a full day at the silos. I would highly recommend making reservations at Magnolia table far in advance and then plan a day of exploring shops, enjoying some coffee and of course having a sweet treat or two. It's truly a great place for the whole family.
Pin for Later: The Ultimate guide to spending a day at the Magnolia Silos
Latest posts by Mama Munchkin
(see all)