You won't have trouble finding is breweries on a visit to Portland, Oregon. With over 80 breweries in the metro area, it's hard to narrow down exactly which ones are worth the visit. That's why we've gathered a list of ten breweries sure to appeal to beer enthusiasts and casual beer drinkers alike. Also, Portland breweries are required to serve food so don't worry, you leave buzzed and full no matter where you choose. Cheers!
While some of these breweries are very popular and may tempt you to visit just for that reason, keep in mind what you actually enjoy sipping on. Your brewery experience will be the most fun if you like the beers that you are trying. We've included what beers our top 10 specialize in servings from IPAs to Stouts. You will also want to take into consideration the atmosphere! Some breweries are very family-friendly and others super hip.
The Best Portland Breweries
1. Breakside Brewing (Most Popular Portland Brewery!)
This bustling brewery is easily Portlands favorite. They are known for being experimental and innovative with their flavors. With a large variety of taps ranging from a crowd-pleasing pilsner to an award-winning IPA, they have something for all drinkers. Seasonal brews include sours, stouts, and experimental IPA's. With multiple locations across the city, an above average pub food menu, and a hip outdoor patio, Breakside ought to be atop your drinking list.
If it is food that's piqued your interest, keep in mind each of the 3 location's menu varies a bit. You can find everything from a yummy shareable like jalapeno poppers to full-on entrees.
This outdoor themed brewery perfectly embodies Portlander's outdoor lifestyle. They are most famous for serving beer in aluminum bottles, offering an impressive seasonal rotation, and serving their s'mores stout. Not only does it taste like camping but actually comes with a charred marshmallow on the rim. A covered patio, multiple fire-pits, and live music make this bar the place to be any night of the week. It is a wonderful place to kick back and relax while taking in Portland's unique culture. Check off another Portland must while you're here by eating at one of their onsite food trucks!
Let me just preface by saying their Rasberry Sour Crush is one of my absolute favorite beers ever. The 10 Barrel Brewery provides the perfect spot for summer drinking in one of the city's most favorited neighborhoods, The Pearl. Plus, who doesn't love a good rooftop to drink on? You have probably seen this beer sold nationwide after being bought by Anheuser Busch. However, they maintain their locally owned and small brewery feel. Their beers are consistent and appeal to most. Try their hoppy pilsner "Out of Office" for the perfect blend between a refreshing summer pilsner and the hoppy-ness of a standard IPA.
4. Deschutes
One of Portlands oldest breweries and a longtime favorite is Deschutes. Originating in Bend, Oregon and then later opening a Portland pub location to become favorite among tourists and locals alike. They've got 31 years of brewing under their belts, and it shows. Deschutes has +20 taps! They are known for English inspired Pub Ales and have killer food to match. If visiting on a weekend night expect a wait, but don't fret because after one beer you'll be a fan.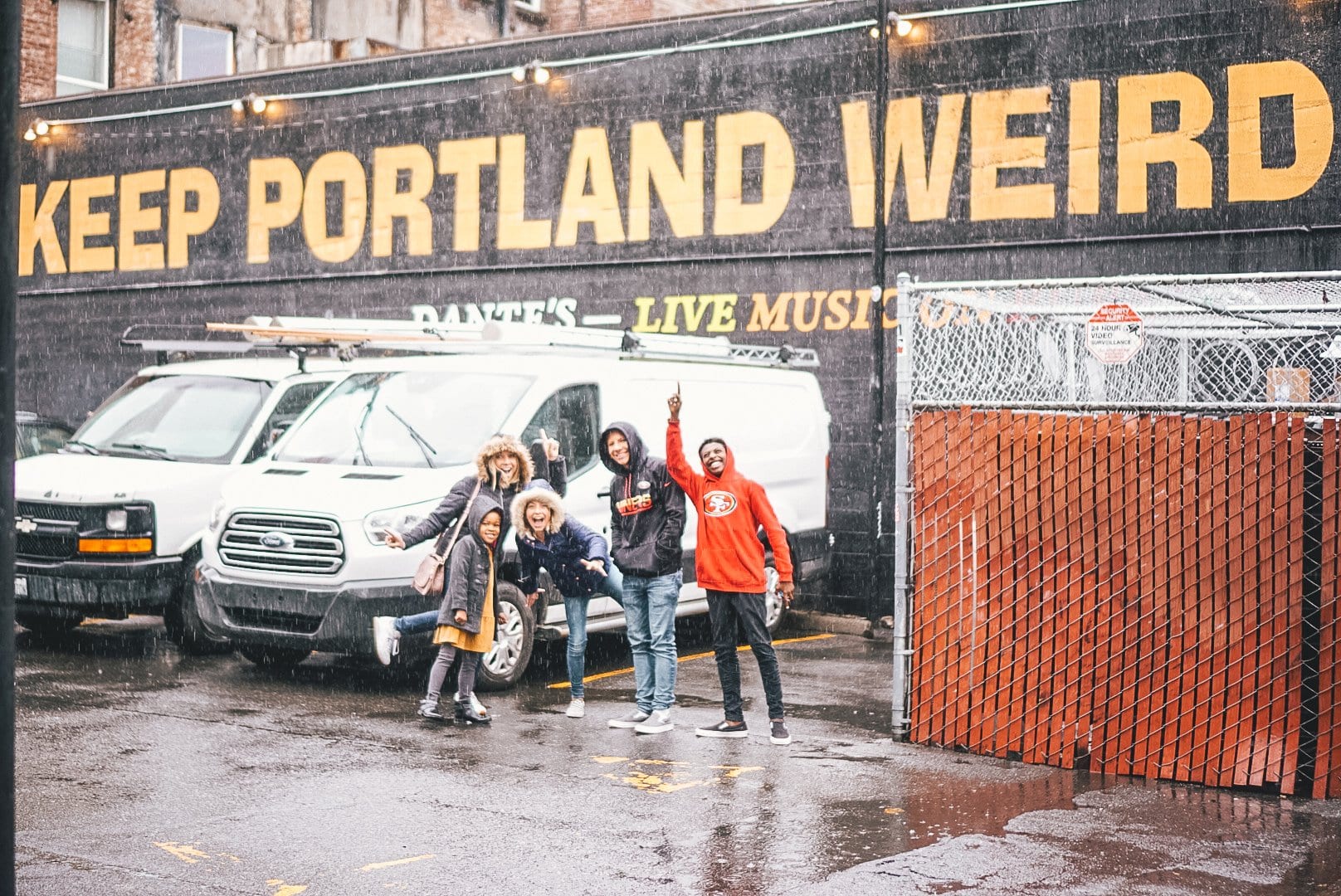 For the whiskey lovers, they have recently added a signature whiskey that comes in 3 variations. You can try a flight of these, as well!
5. Ground Breaker (The Best Portland Brewery if You're Gluten-Free!!)
Portland is known for opening its arms to all people. This brewery list, therefore, would not be complete without a gluten-free option. Fittingly, their motto is "You're Safe Here" and I love that they have opened up the brewery experience to more people. This small brewery has won awards at GABF and fits seamlessly into the local beer scene as one of the best. Not only are all food options and beer gluten-free, appealing to a growing demographic, but its actually delicious! Honestly, you might not even know it's GF.
Owner John Harris, a sort of Oregon brewing icon, opened this brewpub to unite his two passions; Astronomy and brewing. If you are looking for a unique experience, this is definitely the place to go. Ecliptic offers seasonal and rotations and the freshest local ingredients. Favorite brews include the Starburst IPA, Carina Peach Sour, and the Capella Porter. With John being a brewer for over thirty years, its safe to say they've got good beer. Served in an industrial restored garage and filled with locals, you'll feel like a true Portlander at this brewery.
A new brewery in an old warehouse, just how it should be! Wayfinder owned and operated by a pair of restaurant and brewery natives. They have transformed this once old warehouse into a hip beer hall. Their taproom seats 110 and their massive 2000 square foot deck with fire pit is sure to be packed on any given night. The atmosphere is amazing and perfectly Portland. Wayfinder uses a four vessel, 10 barrel brewhouse to serve up world-class ales and lagers.
They make all their food from scratch and your mouth will be watering as you read the menu, trust me.
Most known for their Hefe beer, this brewery goes way back. They are one of Portlands original breweries. It all started back in 1979 when the Widmer brothers began brewing from their home. With much success, the brothers opened up officially in 1984 and have been a staple ever since. With over 450,000 barrels made yearly they are sure to serve up a consistent and familiar beer. They offer brewery tours which include a free beer at the end. Who doesn't like beer and free in the same sentence?
9. Culmination (Best Portland Brewery for Dark Beer Lovers!)
This hip microbrewery has been a part of the Portland brew scene since in 2015. It has quickly become a trendy spot among the locals. Known for their darker beers like porters and stouts they stand out in a heavily saturated IPA scene. As for the kitchen, their menu is constantly changing and locally driven. You will find everything from a Vegan Grinder to Mom's Baked Mac. They also focus on sustainable manufacturing and customer satisfaction. You'll leave full, and feeling good about this one. Don't forget to bring some home and fill a growler before you leave.
Got kids? Well, then this is the brewery for you. This biker themed brewery offers a huge variety of taps both home brewed and guest. But the real appeal to this spot is the kid's play area. Let the kids color and play with toys while you drink delicious beer. Everybody's hungry? Don't worry, they've got you and the kids covered with greasy yet delicious bar food and a perfect kids menu. Check this spot out, because let's be real moms and dads need beer the most!
Looking for other things to do in Portland?
Check these articles out:
The Best Donuts in Portland… and let's not forget about Ice Cream!
20 Amazingly Fun & Weird Things To Do in Portland with Kids