Everybody knows that if you're going to San Diego, you better visit the zoo. The San Diego Zoo is one of the biggest and best zoos in the entire country and gives adults and children alike one heck of a time while visiting Southern California.
Did you know that you could sleep over at the zoo?
No monkey business here! The San Diego Zoo's Roar and Snore Safari allows you to get set up in a tent on the property and enjoy a night in the park not far from some of the illustrious and beautiful animals the San Diego Zoo is known for.
The admission includes the tent, camp activities, guided walks, after-hours activities, an overnight stay, and, of course, exclusive looks at the animals! Dinner, a campfire snack, and breakfast are all included as well.
Guide to Roar and Snore San Diego
If you've always wondered what it's like after dark at the zoo, Roar and Snore San Diego is one of the best VIP type experiences you can find. Let's break down the specifics so you have everything you need to know before booking your stay and counting down the days!
---
Booking and Check-In
Let's put this out there first and foremost– the admission for Roar and Snore starts at $149 if you go for the basic offering, but admission is separate and required. In simple terms, you paying to book Roar and Snore does not give you admission into the park. You need a separate ticket to go into the park to get to the check-in in the first place.
Was this our favorite detail? No. But it's probably the worst offense which barely affected the otherwise magical experience.
For us, it made sense to get all the bang for the buck and we went to the park bright and early to see the animals before getting to the campgrounds. This might not make sense to you if your little ones, or you, don't have the stamina to be going for it all day long on an itinerary. If that's the case, check-in starts around 4:15pm until 5:00pm.
Where do you go to check in?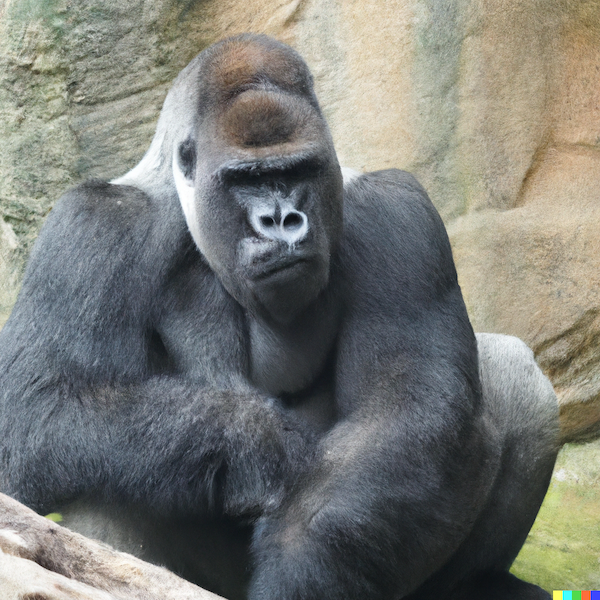 If you're at the park prior to check-in, 4:00-4:15pm is a great time to get organized and get over there to get checked in. You're looking for the Preferred Parking Lot. If you parked earlier in the day, they likely wouldn't let you park there so you'll have to move the car to make sure it's in the right place to stay overnight.
You'll see signs for the Roar and Snore Safari. Follow the signs and the staff will be waiting there to grab those bags and get you situated.
We packed light because we looked over this handy dandy checklist that the San Diego Zoo provides. It also provides a map and the menu options so we know that we wouldn't get lost and would have options for familiar foods.
When you've got some picky eaters among you, that's important. Nothing's worse than finding out your 4-year-old is going to go on an impromptu hunger strike and take out their hanger all evening when you're supposed to be taking in the sights and sounds.
Lucky for us, we all found something we'd like and knew we'd be taken care of.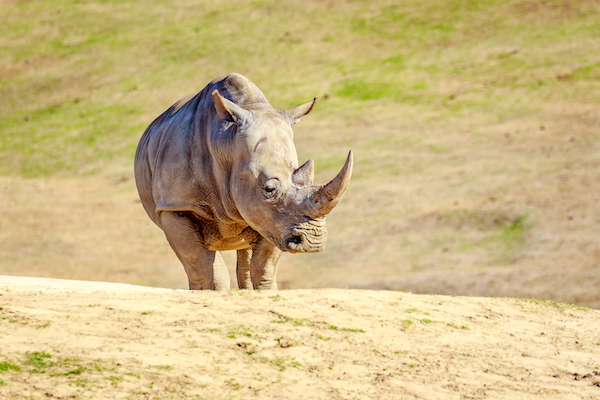 ---
What did you pack for the Roar and Snore San Diego?
We followed the above checklist that the San Diego Zoo provides, but added a few items for our comfort. Here's what we brough to make sure we were well-prepared for the experience:
Admission tickets for everyone
IDs and wallet
1 sleeping bag per person
Pillows
Flashlights
Medications
Sunscreen
Bug spray
Camera
Each person gets to bring one bag of personal items too, so if your little ones like a stuffy to sleep with then you can bring it along with their bag. If they want a new one though, the gift shop sells plenty of great items to commemorate the experience.
I can't emphasize the importance of sunscreen and bug spray enough. Remember– you're in on an awesome camping experience around some of the most majestic animals, but they are animals and you're in nature!
The bug situation wasn't totally ridiculous when we were there, but it's better to have it and not need it than the other way around! I promise!
---
To the Tents!
The campgrounds are pretty comprehensive. For instance, there are bathrooms with full plumbing. No digging a hole or finding an unassuming spot like in the real wilderness. San Diego Zoo has you covered so you can still enjoy a peaceful bathroom break even though you're "camping."
That said, there are no showers. You'll have to wait until the following day to get in a nice refreshing rinse. For this reason, it's pointless to pack shampoo and soaps and other toiletries that you would normally use in the shower. Just an FYI.
Now onto the tents!
Classic
San Diego's Roar and Snore Safari provides you with 3 levels of tent when you book. At the most basic, you can reserve a Classic. The Classic tent provides you with the following:
9' x 14' interior
Sleeping pads
Traditional vinyl-covered tent floor
The 9' x 14' is not particularly spacious, so you'll probably be annoyed if you've got snorers in the tent. It might give a new meaning to "roar and snore" when you scream at them about it later! Just kidding, but you get what I mean!
Vista
We went ahead and booked the mid-tier option, called the Vista. The Vista includes:
9' x 14' interior
2 bunk bed style cots
2 single cots
Traditional vinyl-covered tent floor
Electrical outlets, a fan, and a heater
So if you're the traditional kind and camping means camping, then Classic is closest to that kind of experience. If you want a little glamping rolled in to keep the primadonnas in your party happy, then the Vista is a great happy medium. The outlets alone make it worth the "splurge", although the price increase from Classic to Vista really isn't too severe.
Plus, the location is better! Right outside, we had giraffes, rhinos, and antelopes grazing and looking stunning. It's one thing to see this in pictures, but up close and personal it was something else entirely!
Seeing the looks on my kids' faces when the towering giraffes sauntered by is a moment I will never forget. And I'm sure they won't forget it either!
Seriously. You want at least the Vista option so your little pals can catch a glimpse of their new animal buddies any time!
Premium
If you want to take it one step farther though, there is a premium option, the appropriately named Premium Tent. This option includes:
12' x 16' interior
Queen-sized bed
2 cots
Electrical outlets, a fan, and a heater
Wood floors with an area rug
Bed linens and pillows
Storage
That price increase from Classic to Vista wasn't bad, and honestly the Premium isn't a huge jump either considering all the luxury you get.
For the camping purists, you might really bat an eyelash or throw a full-on conniption because there's a bed in the tent. I mean, a real bed!? While camping!? Sacrilege!
We were comfy enough on our cots, but the beds that the Premium guests were enjoying looked super luxe. Very, very spiffy! We did love that we had a nice comfy queen bed to fall asleep on! Next time we go, we'll probably shell out for this. Our old(er) backs will thank us by that time!
No matter what option suits your tastes, everything is great. With a packed itinerary, you'll probably only spend a little time in the tent as it is anyway.
Which brings us to our next topic…
---
The Itinerary
Once you're in, you don't really need to do anything. You can simply walk the grounds, play with the big board games like giant Jenga, or otherwise take it all in on your own. If you're one of those super organized schedule-heavy travelers though, the Roar and Snore will keep you moving and grooving from start to finish.
Here's what our itinerary looked like after check-in on the first day:
5:30pm – Tram Ride
6:15pm – Dinner
7:45pm – Nighttime Tour
8:30pm – Campfire Treats!
9:00pm – Bingo
10:30pm – Bedtime
Let me tell you, the Tram Ride after a day walking through the park was heavenly! Plus, my kids were fascinated with all the great run-ins with the animals.
Everyone was happy, and since we were all contained on the tram it was nice to let the kids take it all in while us adults caught up and chatted with some of the other families aboard.
Segueing right into dinner was a treat as well, as me and my family are always lively when there's food around. You'd think the food would be mediocre since it's at a zoo, but the buffet had many great options like BBQ pulled pork, hot dogs, mac n' cheese, cole slaw, as well as veggie skewers and a great salad too!
Afterwards, we headed back to the tent to unpack, settle in, and watch the animals before heading over to the campfire at 8:30 for s'mores and popcorn. Or at least my kids enjoyed, but I was still stuffed from the buffet. My kids always impress me by both being bottomless pits yet stick thin. It's amazing, their metabolism…
We didn't bother with Bingo and went back to the tent instead to talk about all the fun we had and get settled into bed. After all, your next day features more activities and most animals are crepuscular.
In simple terms, that means the lions are going to roar their heads off as early as 4:00am. Talk about an alarm clock!
Here's what the schedule looked like the next day:
7:00am – Breakfast
8:00am – Cheetah Run!
8:45am – Animal Encounter
9:00am – Guided Walk and Exit
Breakfast marks the official start of the day, but they let you visit elephants and lions first thing if you're up for it. These are the best times of the day for so many reasons. For one, you don't have the unrelenting sun beating down on you and there are no crowds to battle your way through.SAN DIEGO TIDE POOLS; GUIDE TO THE 10 MOST INCREDIBLE TIDE POOLS
More importantly, the animals are most active at dawn and dusk. Whereas your mid-day visit will often have you staring at a sleeping lion, they are out in full force at dawn, roaring, pacing, and sometimes eating their meal as well!
After breakfast was the Cheetah Run. Are you worried about what I'm going to say next? Is it an athletic event like a 5k through the park or something?!
No. You literally just sit back and watch the cheetahs do what they do best and run. The handlers let you know that its for their own exercise and enrichment, but seeing their speed firsthand is another true marvel of nature that no video can truly encapsulate.
Seriously, it's super cool!
The Animal Encounter was super cool too, as they brought out an owl for an up close and personal look. Again, it's cool for us adults but the looks on the little ones' faces when this bird of prey is brought out just makes the whole thing worth it.
Plus, have you seen an owl up close? They're…well, they are much bigger than they seem to be! Just wow!
---
Roar and Snore San Diego Adults Only
Did you know they also offer a Roar and Snore San Diego adults only option? If you are looking for an event without children, you will enjoy this experience at the San Diego Zoo Safari Park. Learn more about it here.
---
Final Thoughts
We love animals and nature in my family. Some of our best vacations have involved getting outside, enjoying animal encounters at the zoo or in nature, so this was a delight to experience.
What the San Diego Zoo has done with their Roar and Snore Safari is take out all the more difficult parts of camping and make it more cushy so you and yours can focus on just relaxing, having a great time, and connecting with all the beautiful animals around you.
If you love animals, we cannot recommend this experience more highly.
---
Frequently Asked Questions about Roar and Snore San Diego
Do you need a reservation to visit the zoo?
No, you no longer need a reservation to visit the zoo or the Safari Park within the zoo. 
Are the Zoo and Safari Park open everyday of the year?
Yes, the zoo and the Safari Park are open every day, on all holidays, and during any type of weather. However, habitats, events, tours, transportation, and restaurants may close or be unavailable without any warning due to construction, inclement weather, or special events. 
What is the best time of day to see the animals?
This depends on the type of animal you are hoping to see, but generally many of the animals are most active in the mornings.
Will the restaurants and quick stops accommodate someone with food allergies and/or dietary restrictions?
The kitchens are not equipped to prepare food separately for guests with food allergies. However, each restaurant will provide a list of ingredients for whatever food item you may be interested in. 
If you want to be extra safe, guests are permitted to bring their own food and drinks into the parks.
Can I store my luggage and belongings when I visit the zoo?
The zoo can store luggage for a fee. Small items will cost $5.00 and large items will cost $15.00 at the zoo. 
At the Safari Park you can store up to 5 pieces of luggage for $15.00, and it is another $15.00 for each additional piece of luggage. 
There are also lockers for personal items that are self-serve in the zoo and the Safari Park at no charge.
---
If you enjoyed our list of excursions and things to do at Roar and Snore San Diego, you might also like:
[10 EASY WAYS] TO SCORE SAN DIEGO ZOO DISCOUNT TICKETS
50 THINGS TO DO WITH KIDS IN SAN DIEGO (20 ARE FREE!)
AIRBNB SAN DIEGO – 11 AMAZING PLACES – PERFECT FOR EVERY BUDGET!
SAN DIEGO TIDE POOLS; GUIDE TO THE 10 MOST INCREDIBLE TIDE POOLS
---
Pin-It For Later: Roar and Snore San Diego: The Ultimate Guide to San Diego Zoo's Sleepover Safari