We're pretty big Disney World fans over here. Our family has so many memories at the parks from hot summer days to braving it through the pouring rain, we'll power through anything for a little Disney magic.
One of the most common questions I receive on our Instagram is "What stroller do you use at Disney" My answer is always we don't use our own, we use a Disney Stroller Rental Service. So, let's break down the best options.
Here's the thing though, stroller rentals are another added expense to an already pricey vacation (here is how we save 50% on our Disney Vacations!). It's a tough decision on whether or not you might not really want to drag a stroller through airports and public transportation or even to your own car.
---
So, how much is Disney stroller rental at Disney World?
Single strollers run $15 daily or $13 if you do a multi-day rental.

Disney World double stroller rental runs $31 daily or $27 if you do the multi-day rental.
In my opinion, renting a stroller for 15 per day for a single stroller from Disney World directly is my least favorite way to rent a stroller. The strollers are hard and plastic. It is more expensive than other options and you can't take them from the park to the hotel where you often find yourself carrying your child walking to the hotels. Instead, we vote Kingdom Stroller as the best stroller rental Disney World.
---
Walt Disney World Stroller Rental Locations
Disney World stroller rentals are available in each of the parks and the Downtown Disney Springs area. They offer both single and double options. The single say they only hold 50 lbs, but they can hold much more. Keep in mind if you do the multi-day rental, you just need to hang on to your receipt to be able to pick up your stroller each day.
Magic Kingdom Stroller Rental Location
The Magic Kingdom Stroller Rental Location is right after you enter the park head to the right and then the stroller station will be on your left underneath the Disneyland Train
The Animal Kingdom Stroller Rental Location is right after you head through the turnstyles on your right hand side.
Hollywood Studios Stroller Rental Location is right after you head through the turnstyles on your right hand side.
Epcot Stroller Rental Locations
Epcot has 2 stroller rental locations. The first is on the left hand side next to spaceship earth. The other is right before the back entrance through the International gateway.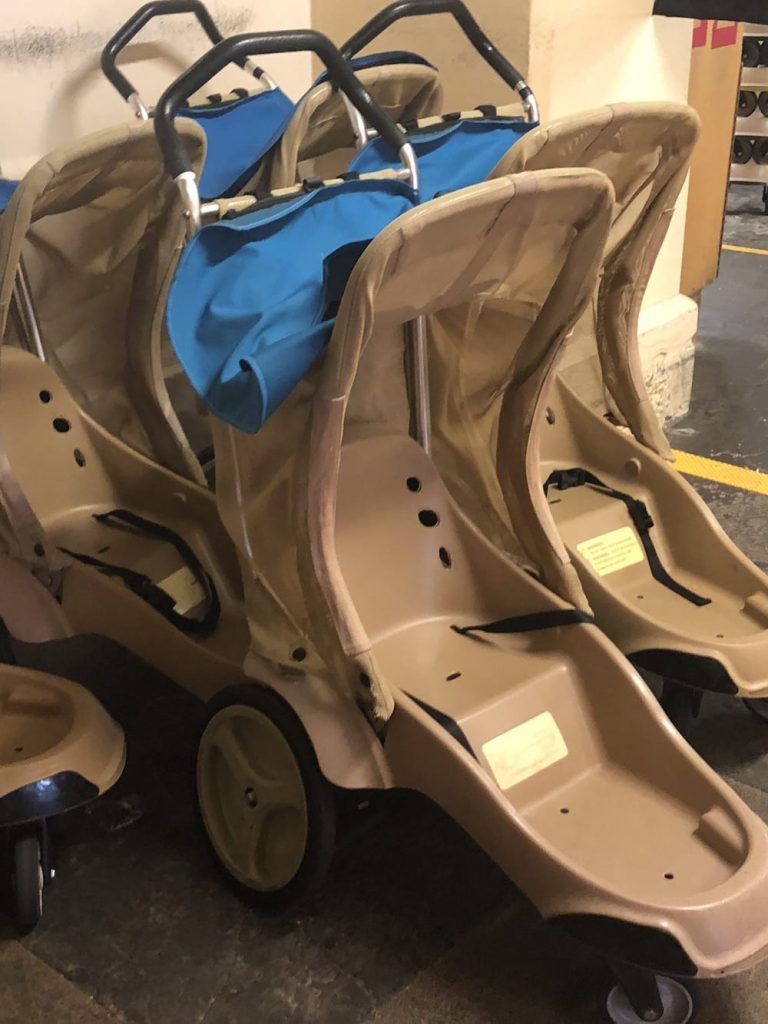 ---
Map of Disney World Stroller Rental Locations
---
OFFSITE DISNEY WORLD STROLLER RENTAL COMPANIES – A BIG WAY TO SAVE MONEY
When looking for the best stroller for Disney World, you must consider the alternative companies. There are some really great options out there! You can rent from a stroller from these companies so that you can have the stroller from room to park and with one company from the Orlando airport to the park.
Kingdom Strollers is the most popular offsite rental company for a reason. They will deliver right to you on the property and to most other hotels and rentals in the Orlando area. In fact, Kingdom Stroller Rental has a special spot inside the Orlando Airport to pick up and drop off your stroller.
They offer City baby jogger strollers that are comfortable and super easy to fold as well as BOB strollers. Not to mention, they offer rain covers and fans if needed. You can rent a stroller for about $10 a day on a 7-day vacation. That is a much better deal than the $15 a day through Disney and their double stroller prices are some serious savings. Check Current Prices Here!
Orlando Stroller rentals is another great reputable option that delivers strollers to Disney resort hotels and surrounding area hotels as well. Orlando stroller rentals offer Britax and City Mini strollers however there price is slightly higher than that of Kingdom strollers.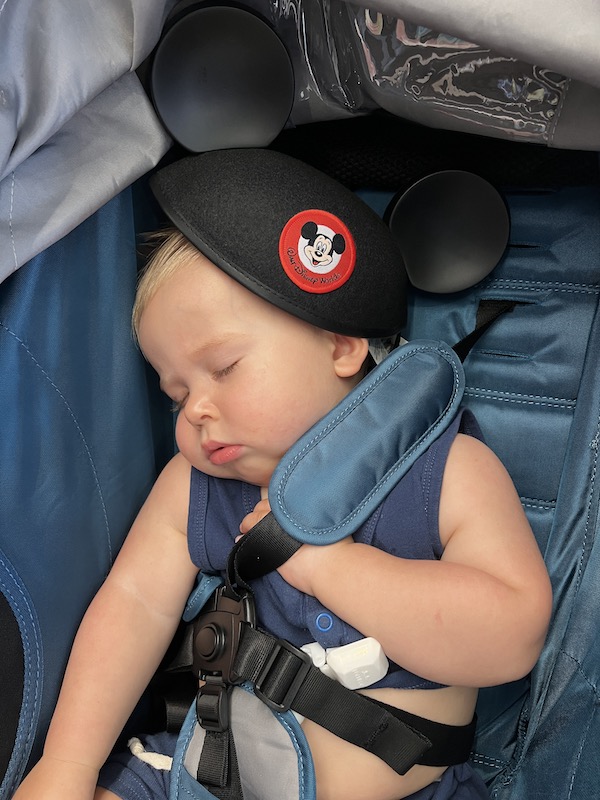 This is the place to go for a great deal on an awesome stroller. They have both City and Summit strollers, which are reliable. They will drop your rental right off on Disney property and many other nearby locations. Their rentals can be as low as $65 for an entire week!
You can stay as low key or go as high end as you would like with this stroller rental company. They offer the option to pay for add-ons depending on what you think you will need. They have 8 different stroller models. Their rentals are on the higher end of the price range for a single night. If you book multiple days it's more affordable.
Baby Quip offers more than just strollers, it is actually a great source for all baby equipment rental. It is basically like the uber for baby equipment rental. So, not only can you get a stroller, but you can also get some fun baby toys for your hotel and pool. That will save you on all the stuff you need to pack for your little one anyways.
---
5 Tips for a Disney World Stroller Rental
If you do decide to rent, you will want to check out these Walt Disney World stroller rental tips!
Pre-Pay for Your Entire Trip–


Whether you are going with a rental straight from Disney or an outside company, check with them to see if there are pre-pay options. You will usually save a few dollars a day this way. On an extended trip, that can really add up.

Keep Your Receipt– Make sure to keep your receipt, if your stroller is lost or something goes wrong you can simply find the closest rental place and have it replaced.
Make it Your Own– Strollers will get moved around inevitably. Even if you park in the designated "stroller parking" area it might be moved by a cast member while you're away. Because of this, it's really important to put a balloon or something easy to identify on your stroller. This way no matter how lost it gets in a crowd of parked strollers, you can spot it.
Rain Gear for Those Florida Showers– Florida has some of the most unpredictable weather. It can go from sunny to a downpour in minutes. This is why it is best to show up prepared. A regular adult poncho fits over the Disney rentals pretty well and will keep your kiddo nice and dry. Like I said above, grab one of these stroller umbrellas as it will keep you, your baby and your stroller nice and dry.
Buy a Stroller Fan Beforehand– Along with this whole weather thing can come some pretty intense heat. To avoid grumpy overheated babies purchase a stroller fan online before you head out on your trip. We like

this one

or

this one

.

Another option for shade is to purchase a Breathable Stroller Cover– If you want to protect your kiddo from the sun by giving them some shade, think about buying a breathable stroller cover rather than just using a blanket. Check Current Prices Here!
I hope this has helped ease your decision in renting a stroller or bringing your own. Disney World is a magical experience but it can also be exhausting. Figuring out what will work best for your little one and yourself ahead of time is wise!
---
Disney Stroller Rental – Should you Bring Your Own?
---
How to Know if You Even Need a Stroller
If you are contemplating whether or not you need a Disney stroller rental, the answer is probably yes you need one. You will do more walking in the Disney World parks than you likely would anywhere else in the world.
Even if your little one has "mostly" graduated from the stroller on an everyday basis, if they are under 5 we still think it is a good idea to look into having one on your vacation. You also might want to base your decision on your length of stay, if we know we are going to be there awhile we will take advantage of aDisney stroller rental.
Pushing the stroller is better than carrying a toddler around, I assure you. If you do have older kids in the family, they will probably sneak into the stroller once in a while. Hey, having that much fun is just exhausting!
---
Should I Bring My Stroller?
Well, there are a few things to consider when deciding to bring your stroller.
Your stroller must be 31" (79cm) wide and 52" (132cm) long or smaller to enter the park. Disney has recently implemented these rules on stroller size, and it now must be the first thing you consider when thinking of bringing in your own stroller.

Your stroller will get a bit beat up after a few days or a week at Disney World. Between snacks, moving between crowds, being out in the sun and rain all day, and park hopping; Disney parks take a toll on strollers.

Is your stroller really a Disney stroller? This seems like a silly question but know if your stroller can handle all of the additional wear and tear, we literally had a stroller break in half at Epcot and my husband just threw it in the trash and we rented the rest of the trip.

Are you taking Disney Buses? If your hotel is one of those where you need to use the Disney Bus a lot then I say, rent a stroller. It is a real hassle loading on those strollers onto Disney transportation, especially late at night when your kids are falling asleep.

On the other hand….. Once you leave the park, you do not have a stroller to push your kids, so if they are tired, that's when you will have to carry your child or have a crying kid on your hands for the journey.

Disney World Strollers Rentals are just hard plastic, but super easy to push. The Disney World Stroller is made for durability, that being said it is not the most comfortable thing on the planet. My kids never had an issue but it is something to consider. In addition, these things are super easy to push. My 9-year-old plopped in one of these and we whizzed her around with no problem at all.
In my opinion, if your stroller is really easy to fold and more durable like a jogger stroller then it is worth it to bring our own. If it doesn't meet these requirements leave your stroller at home, shell out a little dough, and rent a stroller.
If you are in need of a double umbrella stroller, you should check out this list of the Top 10 best ones!
****Pro Tip**** – Grab one of these stroller umbrellas as it will keep you, your baby, and your stroller nice and dry.
---
Frequently Asked Questions about Disney Stroller Rental
How much does it cost to rent a stroller at Disney World?
A single stroller rental  costs $15 per day, and a double stroller costs $31 per day. Buying a multi-day/length-of-stay rental saves $2 per day for a single and $4 per day for a double. You can save even more by booking a stroller rental from an offsite vendor
What kind of strollers can you rent at Disney World?
The strollers at Disney World are plastic and hard but are great to wheel around the parks. If you want a more plush stroller rent from an offsite vendor like Kingdom Strollers
Can I rent a wagon at Disney World?
In a nutshell, no. Disney World does not even allow wagons except for in special circumstances.
---
If you enjoyed learning about Disney Stroller Rental, You Might Also Enjoy:
Disney World Tips & Tricks [Over 75 Amazing MUST KNOW Tips]
13 Best Snacks at Animal Kingdom [For the Foodies!]
Discount Disney Tickets – Disney World Tickets on the Cheap!
Disney World Crowd Calendar – A Super Simple Guide!
Magic Kingdom FastPass! Tips and Tricks to Choose the Best Rides
---
Pin for Later – Tips for Disney Stroller Rental Disney Orlando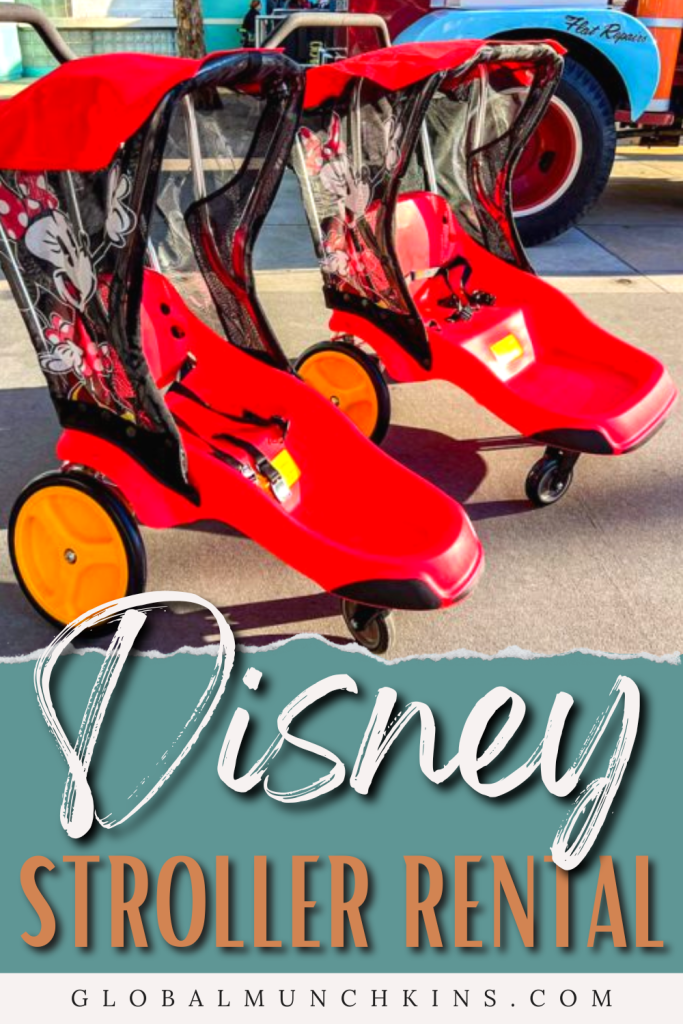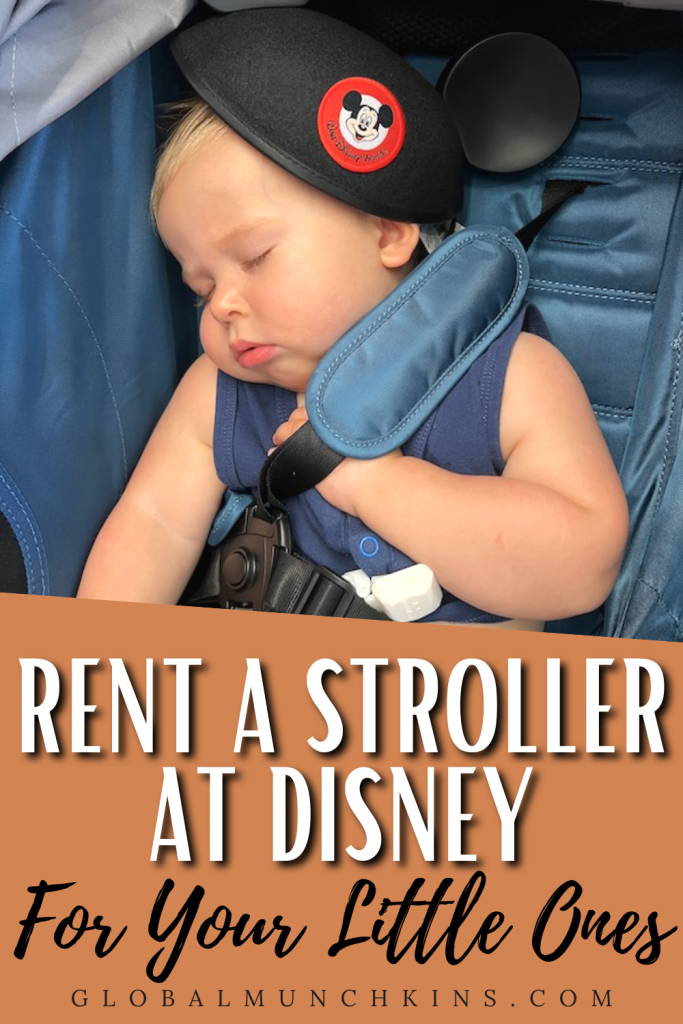 Latest posts by Mama Munchkin
(see all)