You know that when we travel with our 6 kids, we love to scour out the best activities to do with them in each city we visit! We were able to create an amazing guide of the best things to do in New York City, which we see you loved!
That said, Albany is the capital of New York State and includes several renowned museums and breathtaking architectural structures that are on the must-see list. We went ahead and compiled another amazing list of things to do in Albany with kids, that we know you are going to love!
It's also worth visiting for anyone interested in learning about New York State's history, art, and government. Albany also has a lively environment and a pleasant, genuine vibe.
---
Our List of the Best Things to do in Albany with Kids
Albany, New York is a great destination for families with kids of all ages. The city is home to numerous historical landmarks, including the New York State Capitol, which offers tours that are both informative and entertaining.
Additionally, the nearby Children's Museum of Science and Technology is a must-visit attraction for young learners, with interactive exhibits and hands-on activities that promote STEM education.
Fortunately, Albany, New York, has a wealth of activities that are perfect for kids of all ages. Whether you're exploring downtown Albany or heading up to the upper Hudson Valley, there's something for everyone.
Plan your visit to this amazing capital with our list of the top amazing things to do in Albany with Kids!
---
Billy Beez Crossgates is an indoor playground with 22,000 square feet of playing area. Trampolines, slides, and ball blasters are included in this kid-friendly environment.
With features such as colorful slides, an obstacle course, and arcades, Billy Beez is filled with excitement and fun activities.
This being said, visiting this amazing location is definitely one of the top things to do in Albany with kids. Allow your children to explore here. You can even team up with them to take on the obstacle course!
---
Over 2,000 sea creatures may be seen at the VIA Aquarium. Its 25,000 square feet of floor space is used to display a variety of aquatic creatures, including sharks and stingrays.
This is the only location in Albany where you can engage with aquatic friends up close and personal. Its immersive water tanks would make you feel like swimming underwater with your favorite sea creatures as they swim overhead.
Stingrays are fed twice every single day. If you arrive on time, you'll be able to join the feeding fun. They swim straight up to your fingers and you can feel their silky, smooth skin. Visit this location to enhance children's fun activities in Albany!
---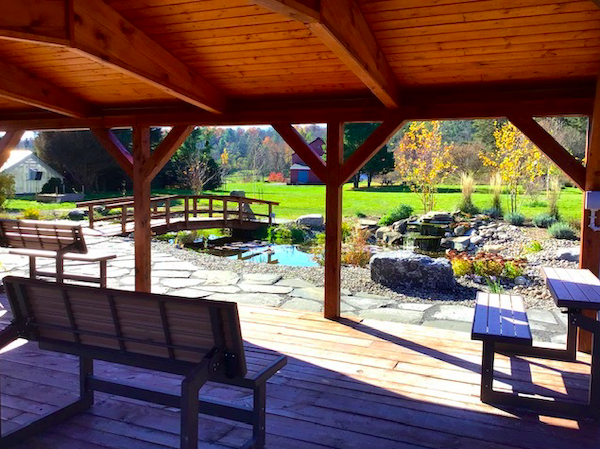 With a view of the Schoharie Valley, Landis Arboretum is a tree museum, education center, and park all in one. From a 95-acre bare farm, the arboretum has grown to a 548-acre iconic attraction. Visitors are greeted by a large collection of plants.
This includes the majority of New York's native plants and a lot of plants and shrubs from around the world. The Landis Arboretum is a great place for people of all ages to relax and appreciate nature!
---
FunPlex Fun Park is located in East Greenbush, a town of Albany. It has 14 different attractions. Go-karts and a rock wall are the most interesting attractions. From ball games to water sports and everything in between, this amusement park has something for everyone.
In go-kart racing, try to beat out other family members. You could, of course, use the rock walls to demonstrate your climbing abilities. If you're not sure where to take your kids to Albany, here is a good place to start.
---
Huck Finn's Playland features 16 rides, including a roller coaster. This amusement park contains classic rides that were popular in the 1950s and 1960s. Only a few amusement parks in the area still offer traditional rides.
As the train travels over its tracks, sit beside your children. You can also enjoy the scenery by riding on one of the round car rides. This place isn't only for teenagers and adults. Even if you're traveling with a baby, it provides wholesome entertainment.
Allow your kids to explore these attractions while you still have the opportunity. Consider planning a visit to Huck Finn's Playland today if you still don't have arrangements for free kid-friendly activities!
---
Visit the New York State Capitol
Take your little ones on the tour of the state capitol of New York. Since the 1880s, the New York State Capitol has functioned as the capital of New York, dominating the State Street hill in Albany and is considered a national historic landmark.
The edifice, which took 32 years to construct by hand from solid masonry, is a wonder of late 19th-century architectural splendor. To learn more about guided tours, parking, directions, etc.. visit the Empire State Plaza & Capitol Visitor site.
---
The Albany Institute of History & Art, founded in 1791, is one of the oldest museums in the United States. More than 200 years of history are found in this museum.
Personal items, fine arts, and manuscripts are the collections there. Sculptures and landscape paintings from the 19th century are also among them. You can also get to learn about the history of Albany mummies. Yes, you read it right. Mummies exist in Albany!
To further excite your children's interest in the museum exhibits, organize a scavenger hunt on their favorite themes. If you're stuck for ideas for things to do with your kids, consider visiting this museum!
---
The Crossings of Colonie is known for its quiet and scenic setting, which depicts nature in its purest form.
A pond, acres of meadows, marshy wetlands, and huge woodland and wildflower areas are all part of the 130-acre passive park, which is connected by 6.5 miles of multiuse paths for walking, running, biking, and in-line skating that wind through the natural terrain.
The calm, uniqueness, and beauty of the Crossings of Colonie must be experienced in person. The maze and the children's playground are two of the most popular attractions for kids. Allow them to play while you relax under a tree near the pond and read a book!
---
The Lazy Axe is a great place to explore with kids to relieve stress! Nowadays, throwing an ax is a favorite pastime. Arrange a friendly match with your relatives.
Don't be concerned if your kids defeat you. You can always inform them that axes were only used for chopping firewood during your time and never as a piece of sporting equipment. You must visit this place!
---
Do some shopping and Dining on Lark St.
Every season in Albany is lively on Lark Street! This hip arts and entertainment area is a popular destination in Albany because it is home to a huge number of eateries, cafes, art galleries, special events, and more.
They have tons of fun festivals that happen quite often and if you are looking to grab a bite to eat check out El Mariachi, their food is delicious and their Margaritas (for mom and dad of course) are even better.
---
Just a few blocks away from Central Avenue, Albany's Indoor Rock Gym has been a favorite spot for amateur and hardcore climbers since 1994. Under the ceiling of this facility are not just climbing walls, but also a cave system and a 60-foot zipline!
Are you courageous enough to climb through cracks and overhangs from floor to ceiling? Or are you simply looking to enhance your bouldering and lead climbing abilities?
If you answered yes to all of the following questions, you should consider visiting this place. There's an indoor cave system that you can try and search through. If you find coursing through the dark a little boring, perhaps zipping down the line can brighten your day!
---
You can appreciate nature in a whole new way at The Wild Center. By walking across treetops, you can get a bird's-eye view of the world around you. You can also relax in a nest while enjoying the breathtaking 360-degree view of the forest.
Climb the Spider's Web to accomplish your childhood dream of becoming Spiderman. It's a spiderweb-like woven thread that hangs above the ground!
---
Washington Park, with its 84 acres, is one of the most attractive and clean parks in the area. More than 100 tree types, including huge oaks and miniature bonsais, form a beautiful setting for activities like walking, picnics, running, riding, bird watching, and fishing.
Enjoy the park's original statues and significant monuments, which are displayed along the walks. Bring the kids for a day to play at the playground or a game of tennis on the well-kept courts!
---
The Times Union Center is a multi-purpose arena that can hold up to 17,500 people. It was previously known as the Knickerbocker Arena and the Pepsi Arena.
This indoor arena is really famous as the city's premier sports center. If you and your kids are huge fans of basketball, then you will most likely enjoy watching a game here. Catch a game between the Albany Empire and the Siena Saints during your trip with family and friends!
---
Downtown Albany
Downtown Albany is full of historical sites, cultural attractions, and outdoor spaces that are perfect for kids. One must-visit location is the New York State Museum, where kids can learn about the state's history and natural wonders through hands-on exhibits and interactive displays.
The Albany Institute of History & Art is another great spot to explore, with a collection of more than 35,000 objects that tell the story of Albany's past and present.
---
The Governor Nelson A. Rockefeller Empire State Plaza, a complex of state government buildings, is on Madison Avenue. The Empire State Plaza is often known as the South Mall.
There are many shade trees, water fountains, memorials, and a skating rink in the plaza. The plaza hosts a variety of special events for children, including art fairs, farmers' markets, school performances, and summer festivals that kids will enjoy attending!
---
Take In The View From The Corning Tower Observation Deck
Head up to the observation deck on the 42nd floor and enjoy the view of Albany. The Hudson River Valley, the Port of Albany, the Adirondack foothills, the Catskill Mountains, and the Berkshire Mountains in western Massachusetts are also visible.
The Observation deck is open from 10 a.m. to 4 p.m., Monday through Friday. Weekends and holidays are closed.
---
Located south of the Empire State Plaza, the New York State Museum, is the grandfather of all museums in the United States. The museum features the prehistoric Cohoes Mastodon as well as other historical exhibits. It also provides unrestricted learning and entertainment for the entire family.
There are numerous galleries in the museum that have various collections. Explore them with your kids.
---
WHERE TO STAY
Are you also looking for a great place to stay while you are visiting Albany? Do not worry, we have the best suggestion for you.
---
CROWNE PLAZA ALBANY-THE DESMOND HOTEL
This hotel has excellent on-site facilities and services, as well as spacious rooms. Free 24-hour airport and local area transportation are also available dependent on availability within a 3-mile radius.
It's smoke-free and includes an indoor pool, as well as modern exercise facilities and fully equipped business and conference spaces. The hotel also offers complimentary WiFi and on-site dining at the restaurant.
Guests here can quickly access a wide range of popular area activities, including museums and entertainment venues, due to its location near Albany's city center. A variety of commercial centers and restaurants are also nearby.
---
Map of Things to Do in Albany with Kids
---
Frequently Asked Questions about Things to Do in Albany with Kids
How can I spend a day in Albany?
Take In The View From The Corning Tower Observation Deck
Learn About State History At The New York State Museum 
See The Schuyler Mansion
Visit The Albany Institute Of History And Art
Relax In Washington Park
Hike The Albany Pine Bush Preserve
Enjoy The Local Flavors
What is Albany known for?
Besides being the capital of New York. Albany has been a center for banking, railroads, and international trade. The telegraph, electric motor, and celluloid plastic were all pioneered here.
When is the best time to visit Albany?
For best walking conditions in Albany we recommend Autumn (March to May) and Spring (Sept to Nov).
---
If you enjoyed our list of things to do in Albany with kids, you might also like:
15 INCREDIBLE THINGS TO DO IN NEW YORK WITH KIDS [+ WHERE TO EAT & STAY]
15 EXCITING THINGS TO DO WITH KIDS IN SYRACUSE, NEW YORK
THE ULTIMATE NEW YORK ITINERARY – 4 AMAZING DAYS IN NEW YORK
THE 5 BEST FAMILY VACATIONS ON THE EAST COAST
THE BEST TOP 18 SUMMER VACATION IDEAS
---
Pin for Later: Things to do in Albany with Kids