This past spring our family had the privilege to visit the great state of Tennessee for the first time. Our first stop on our Tennessee vacation was Chattanooga. There are so many fun things for families to do in Chattanooga and some amazing places to stay in Chattanooga as well.
That is why we think it is one of the best cities in Tennessee. To be honest, when I booked the trip my partner in crime said "what is there to do in Chattanooga" it turns out there are a ton of things to do in Chattanooga with kids.
It's full of wonderfully southern, small-town amenities, as well as big-city attractions for the whole family to enjoy. Similar to Knoxville, Chattanooga has both charm and excitement and offers a ton of ways for families to get together and enjoy a Southern adventure in one of the US' most culturally rich states.
If you and the fam are looking to travel to Chattanooga this year, here are some iconic things to do in Chattanooga with families!
---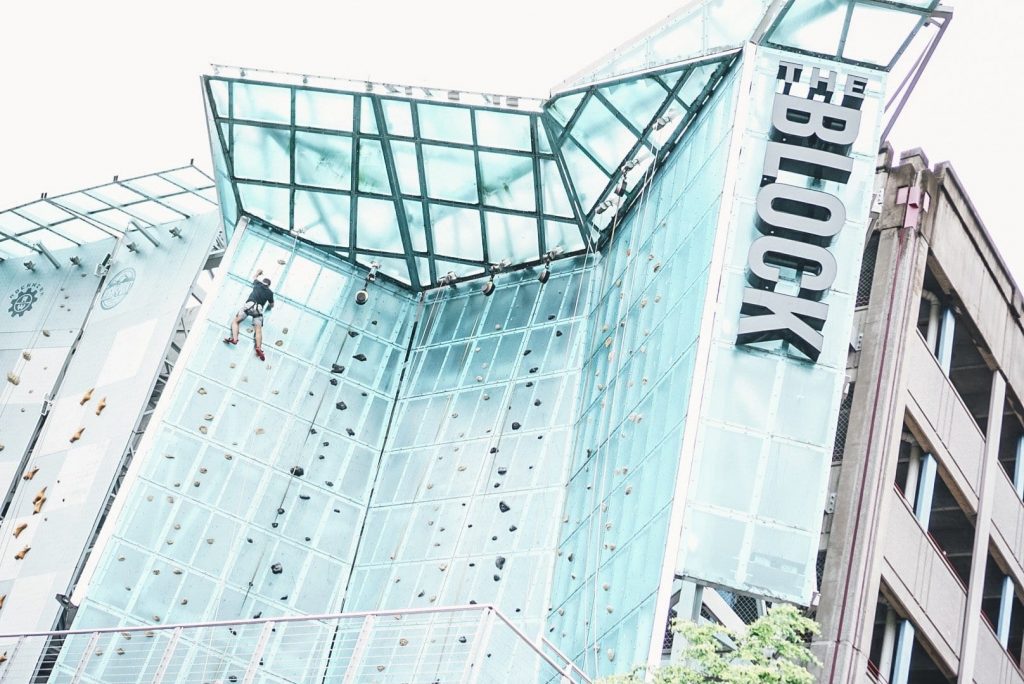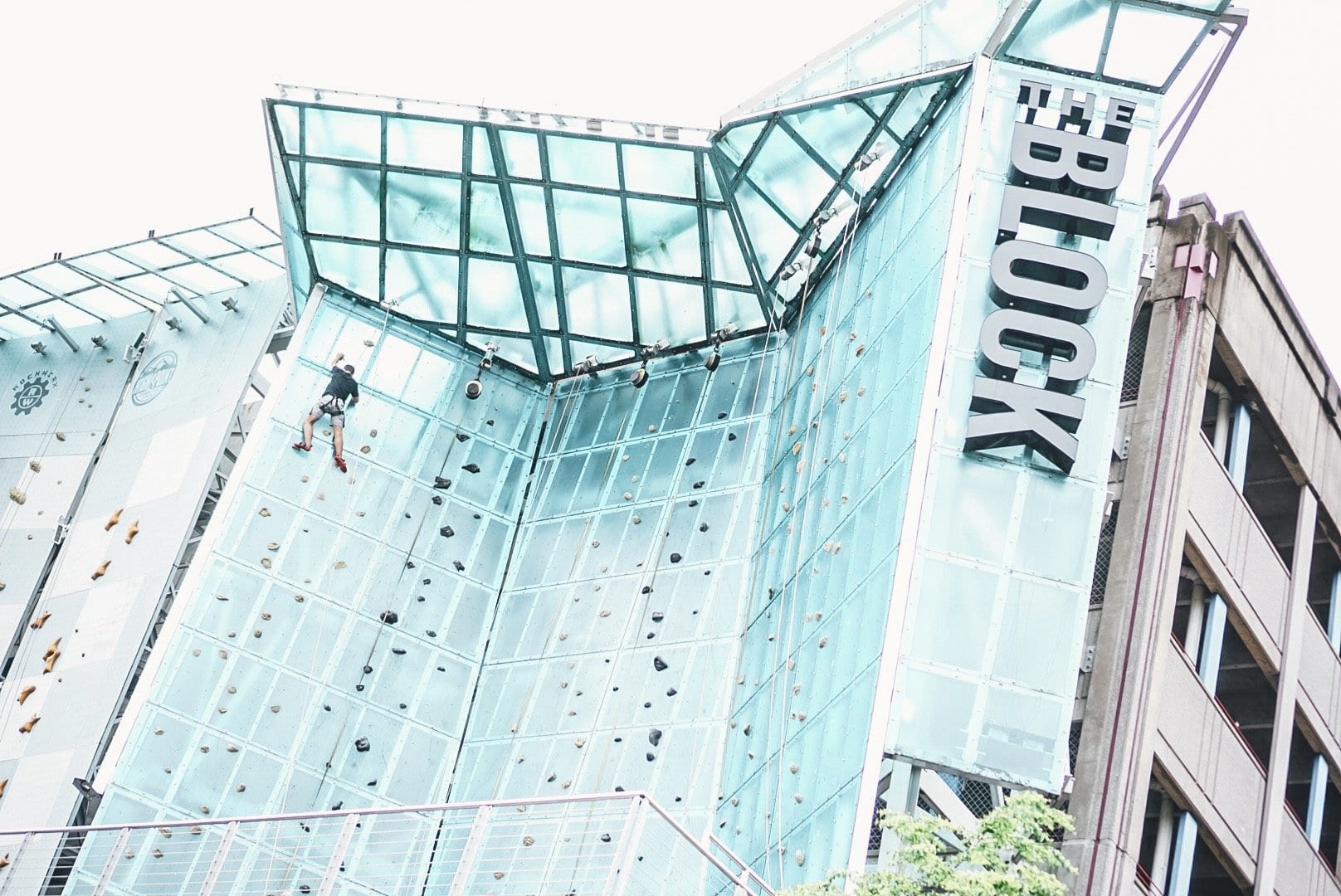 Family Fun Things to do in Chattanooga – Downtown Area
One of the things I loved about Chattanooga is how close everything was to each other. You can have a full day of activities and never once have to use a car. Everything in downtown Chattanooga is pretty much within walking distance, so it's perfect to check off your things to do in Chattanooga bucket list.
---
To explore the entirety of the iconic Tennessee Aquarium, you're going to need at least a couple of hours. This fantastic aquarium is located on the riverfront in downtown and is home to some of the most unique little creatures that roam in the country's many freshwater habitats.
You'll be able to see friendly sea otters, funky catfish, and snapping alligators. Visit the Ocean Journey building and come face to face with bigger sea creatures like sharks and stingrays.
I think my kids' favorite part of the aquarium was how interactive many of the exhibits were. You can even dip your hands in the touch pool for some up-close-and-personal action of stingrays.
Or you could head into the butterfly exhibit and be surrounded by beautiful butterflies. If you are lucky enough, one might even land on your finger.
---
If you have adventurous kids, this is a must-do in Chattanooga. High Point Climbing is one of the best rock-climbing gyms in the United States.
We have never been to a rock-climbing facility like this. First off, the size, while most rock-climbing facilities might have one or two areas to rock climb, High Point Climbing has 6 massive areas for all different types of climbing from bouldering to free climbing. It's pretty amazing.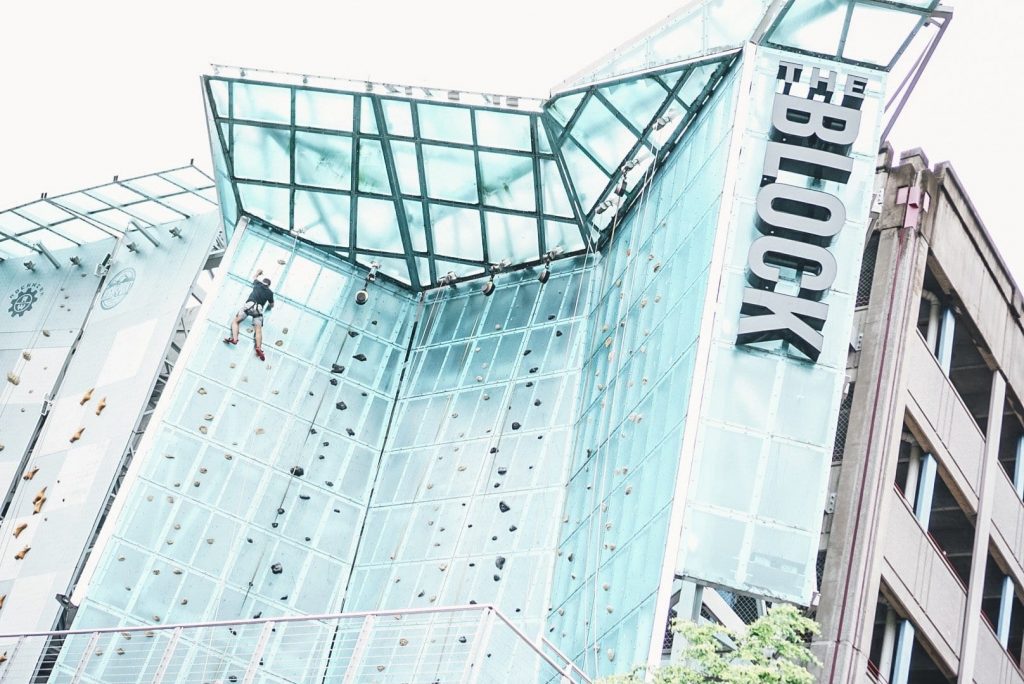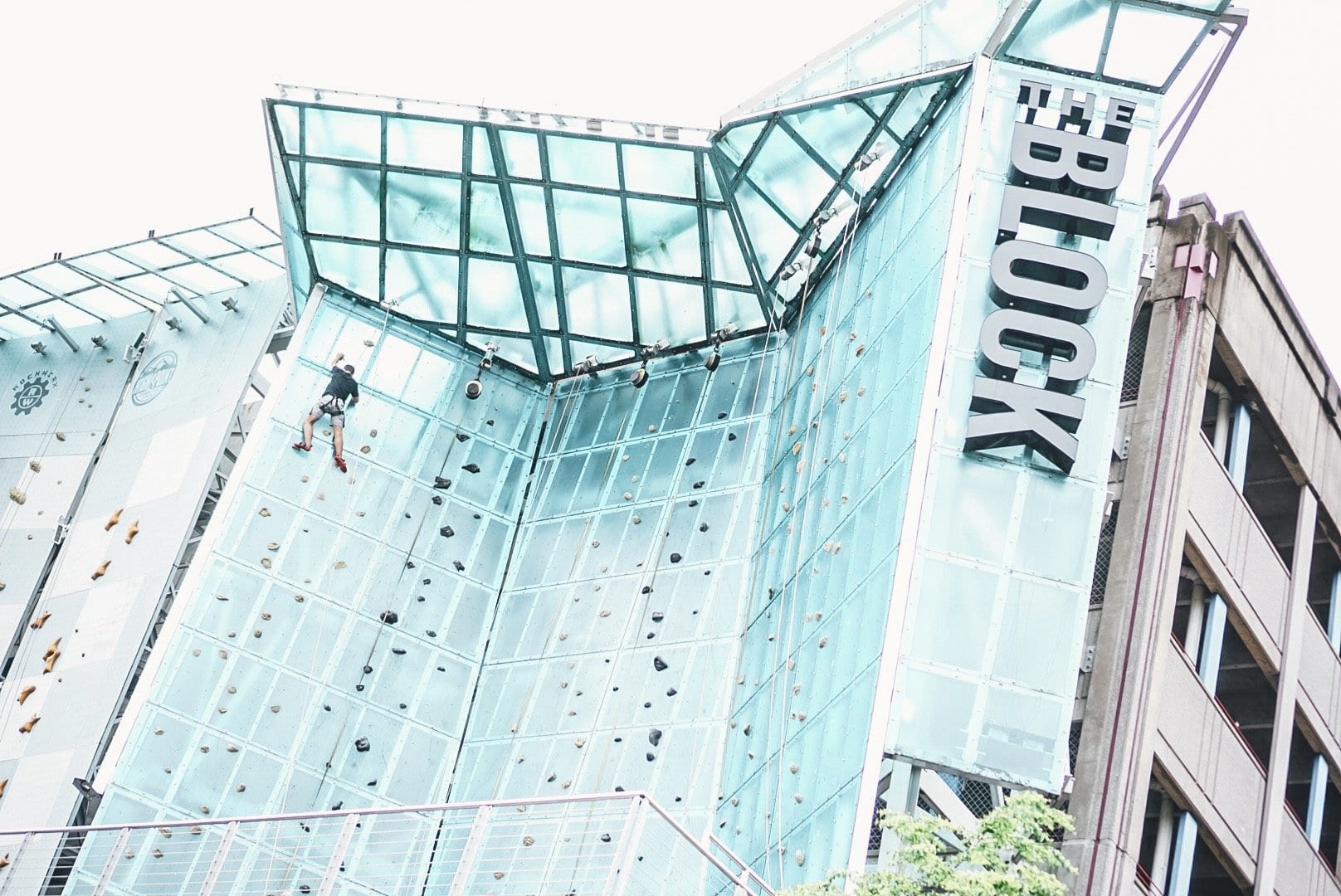 While most of the facility is indoors, you'll be able to see climbers on the outside wall right off of Broad Street. My 14-year-old son decided to take on the outdoor climbing wall and while I was a little nervous, he said it was the highlight of his entire trip.
After all, he got one of the best views you can possibly get of the whole downtown Chattanooga. Plus, he earned it by showing off his epic climbing skills!
In addition to climbing for the older kids, High Point climbing also has an amazing climbing area for smaller kids too. My daughter Olivia loved climbing the different climbing apparatuses in the kids' area and I even found the older kids having just as much fun with her too.
---
If you have little ones and are looking for some Chattanooga kids activities you must check out the Creative Discovery Museum. Here they can immerse themselves in a number of hands-on exhibits!
My five-year-old loved digging in the sand, searching for dino bones and playing in the interactive water area (don't worry they'll only get splashed) Plus, the museum had an amazing jungle gym that our daughter could have spent the whole day in if she could.
My older kids found fun in the music and arts room…and after listening to their "music" in the music room, I realized that maybe I should have invested in some music lessons in their younger years. 
There are a ton of fun interactive exhibits in the museum, including a bee exhibit and a little play hospital where the kids can dress up as doctors and nurses. It truly is a blast.
Make sure to head to the top of the museum as there is a great view of the city, another fun outdoor play area with giant chess, connect 4, and a fun interactive playground.
---
Outdoor K
ids Activities in Chattanooga, TN
Chattanooga is one of the more beautiful areas I have been to. You need to experience the outdoors while you are here. No trip to Chattanooga is complete without a trip to Rock City. There are a lot of outdoor things to do in Chattanooga.
It's easily one of the prettiest natural places in the United States. We only had a limited amount of time on our journey in Chattanooga but we knew Rock City was a must see and it surely did not disappoint.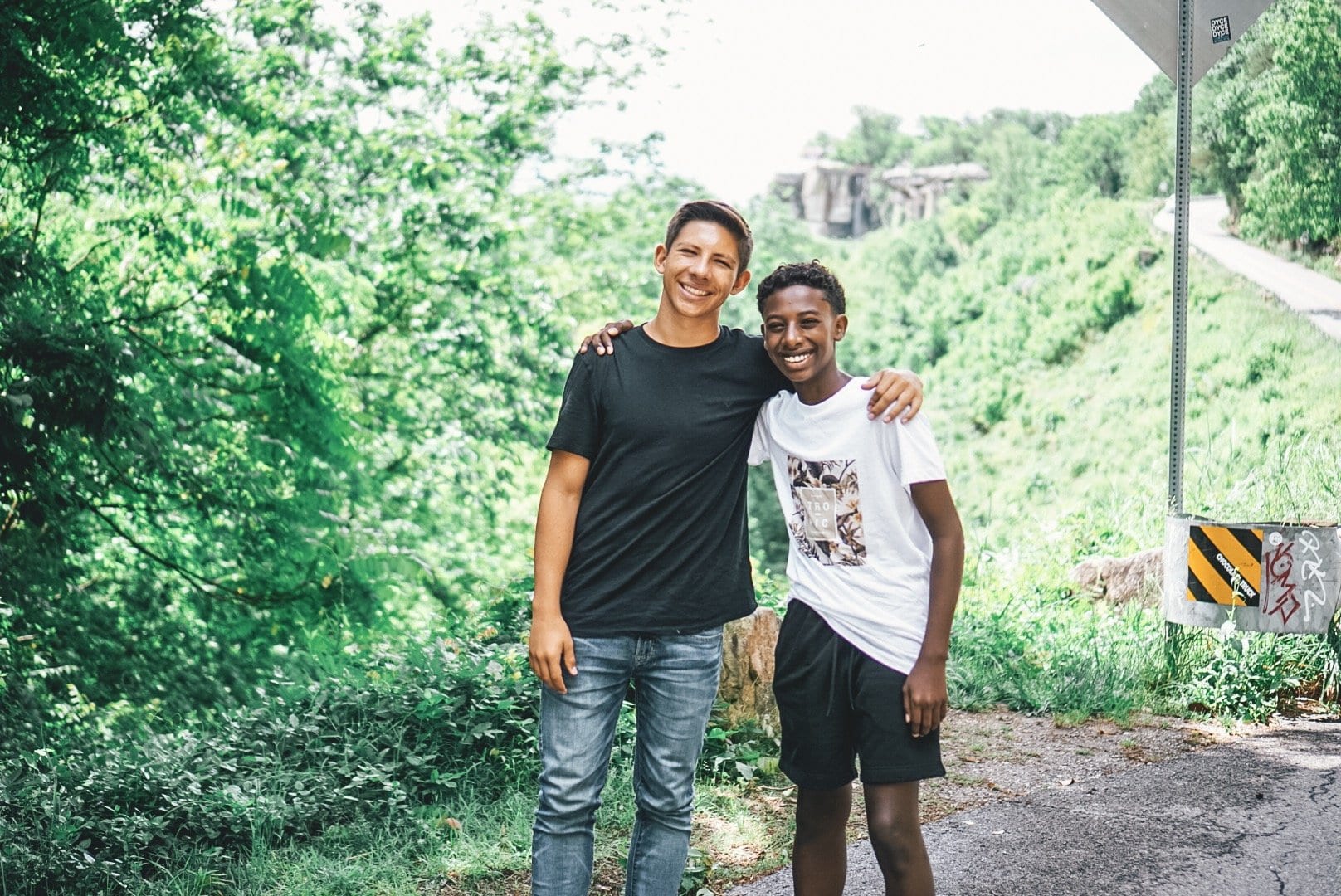 Hike up to Lookout Mountain and look down upon the most picturesque valley you've ever seen. It is a seriously awe-inspiring hike! With about a hundred photo opportunities it is perfect for families who enjoy getting out in nature.
Make sure to check out their website so that you can get tickets early.
---
Ruby Falls is one of the most fascinating and fun things to do in Chattanooga. Step into a large elevator and descend over 600 feet into the Earth's core.
You'll walk about half a mile into a cave system. It is a whopping 30-million years old! Once you arrive, you'll witness one of the most gorgeous waterfalls that you might ever lay eyes on.
Fortunately, the cave's workers have amped up the experience with modern lighting and music so that you can fully immerse yourself in all its wonders.
There's no doubt that your kids will be in awe. Even if you visit in the wintertime, the cave system has its own temperature system and humidity, so pack light!
If you are up to even more adventures check out the zip line course at Ruby Falls
---
Raccoon Mountain Caverns is home to 5.5 miles of cave passageways and an incredibly active ecosystem of cave dwellers. Do your family a favor and sign up for the Crystal Palace Walking Tour, as it's one of the few kid-friendly cave attractions that we know of.
The Wild Cave Expedition Tour can run anywhere from two to five hours and is great for families with older children. First, they set you up with gloves, helmets, and lights.
Then you end up climbing and squeezing your way into the depths of the cave for the cave exploration of a lifetime.
It's not great for the claustrophobic, but if you're looking to channel your inner spelunker then it's an adventure for sure. Plus, it's a great relief from the hot sun, as the temperature underground is significantly cooler. Win-win!
---
Bluff View Art District
One of the amazing things to do in Chattanooga if you are in down is to check out the Bluff View Art District. Located in downtown Chattanooga, the Bluff View Art District features many restaurants, art galleries and historical locations.
---
Tennessee River
The Tennessee River Gorge is a distinctive river canyon through the Cumberland Plateau, comprising 27,000 acres You can enjoy more than a thousand different species of plants, trees, grasses, and flowers, in addition to a diverse population of wildlife.
What makes this spot a perfect place to visit are the incredible hiking trails. You get natural beauty, the great outdoors, the sound of the water lapping against the river banks as you take in a cool breeze on a warm day. It's literal heaven on Earth and one of the best ways you can spend an afternoon in Chattanooga.
You might feel tempted to jump into the river and take a dip, but we advise against this and so does the State of Tennessee. There's constant traffic on the river including barges, duck boats, the Southern Belle, commercial fishing boats, bass fisherman, and even jet skis.
There's no haven for swimmers, so you're best left on the shore taking it all in instead.
---
Fun Historical Things to do in Chattanooga
Step into a time machine and enter the historical Tennessee Valley Railroad Museum, which is home to one of our favorite train museums in the United States.
People in Chattanooga refer to it as the "moving museum," as there are scheduled train rides throughout the entire year that the whole family will enjoy. If it's just you and the significant other, they offer tons of private, romantic train ride options as well.
The Tennessee Valley Railroad Museum offers seasonal delights as well. During the holidays, the little ones can enjoy train rides with Santa Claus.
You might enjoy a spook-tacular journey on the Halloween Eerie Express as well. These rides range from one hour to eight hours, so you can find the best one that fits with your itinerary.
---
The Chattanooga Zoo is a really fun thing for families to do. It offers a great way to explore wildlife on over 13 acres of land. Your kids will love gazing at the 300+ animals that are held at the zoo.
The zoo was established in 1937 and has quite a rich historical standing in the city. It's a great pairing with the first item on our list as well.
Want to get up close and personal with the wildlife too? Chattanooga Zoo is the place to do it! If you happen to get tickets, which are available on a first-come, first-serve basis, you can clinch an appointment to hand feed the giraffes and get eye to eye with one of nature's most majestic creatures.
It's quite an experience! Although they're super tall with those trademark necks, the giraffes bow down and slurp up snacks straight out of your hand like a puppy dog!
It's an unforgettable experience, and if you weren't lucky enough to grab tickets before they sold out, it's still a real sight to see if you're a spectator.
---
Coolidge Park is a great place to spend a sunny afternoon. Your kids will love playing around on the interactive fountains, especially during the hot summers,
so make sure to pack swimwear and a change of clothes in case you're going to segue right into dinner plans or something else afterwards.
Coolidge Park is, in fact, a great pitstop in between other activities, since you can freely enjoy any of the many park attractions. It's basically a stone's throw from the Walnut Street Pedestrian Bridge leading right back into the downtown Chattanooga area. The Walnut Street Bridge is actually the longest pedestrian bridge in the world.
That means you're basically a short walk from local entertainment, art galleries, restaurants, and shops. You can wrap up in one spot, hit the park to kill time, then head on back to grab a dinner alongside the Tennessee River.
Coolidge Park also hosts entertainment and special events like festivals, concerts, and other fun stuff that keeps the community and tourists alike coming back regularly. You may expect to stroll on through and find food trucks, local bands, free music, specialty vendors, or all sorts of other cool things happening.
You can also scope the Coolidge Park Carousel, which is somewhat of an antique considering it was built in 1897. It has now been restored, and you can ride it for just a dollar!
---
If you have an art lover in the family, this is a great place to cool off from the summer heat and take in amazing works of art. The museum has several different exhibits with new arrivals of work arriving all the time.
Not everyone associates Chattanooga with high culture, exquisite art, and other high society type cultural experiences, but the Hunter Museum of American Art injects plenty right into the heart of the city. The gallery has a wide variety of permanent exhibits including paintings, photography, sculptures, and much, much more.
I know you're thinking the kids are definitely not going to slow down long enough to take it all in, or observe the quiet atmosphere by keeping their little voices down or not literally sprinting back and forth.
True, it can be difficult to corral the littlest of kids and get them to really take it in, but older kids often find something to pique their interest and, who knows, they might learn something too!
If your kids really aren't having it, at least you'll get some nice AC before getting back out into the heat and back on the move around Chattanooga.
---
Walnut Street Pedestrian Bridge
The Walnut Street Pedestrian Bridge is a great place to take some amazing pictures of the Tennessee River. It's one of the world's longest pedestrian bridges and has some amazing views.
Built in 1891, the famous Walnut Street Bridge connects downtown Chattanooga to the north shore for easy access if you didn't happen to bring or rent a car.
It's a great spot for a leisurely stroll, a morning job before a rigorous round of sightseeing with the fam, or even a walk with your furry best friend if you happened to bring the dog along!
Grab a cup of coffee and enjoy a morning walk on this beautiful bridge. Sure, it looks great in pictures, but it's all the more breathtaking in person.
---
CHICKAMAUGA AND CHATTANOOGA NATIONAL MILITARY PARK
Want to combine the great outdoors with a piece of American Civil War history? The Union ambushed the Confederacy at this location, Mission Ridge to be perfectly precise, and totally wreaked havoc, sending the South packing into a hasty retreat and serving as a pivotal moment during the war.
The history buffs in your family will love the guided tours, but the athletically-inclined and outdoors lovers will appreciate the hiking trails and natural scenery that both tells a story about American history while providing a great way to spend the afternoon!
---
Chattanooga Ghost Tours
If you have teens, the Chattanooga ghost tours is a fun way to enjoy a darker side of Chattanooga history. You'll stroll through the University of Tennessee, a haunted confederate cemetery and more on this ghostly adventure. They even have a scavenger hunt which is a fan favorite. Check out Chattanooga Ghost Tours here.
---
Things to do in Chattanooga:
Best family-friendly hotels
On our visit to Chattanooga, we stayed at The Read House and could not have had a better experience. The hotel is set back to a time of the era of The Great Gatsby. Our kids got a kick out of seeing people dressed up in lavish hats and fancy dresses. Don't let the fancy dresses make you think that this place isn't kid-friendly.
The hotel has a very relaxed feel with numerous families staying at the hotel and the staff is great with the kiddos. Our kids loved the indoor pool and our room was simply amazing. You can book a corner room with two rooms which allows you to have a mini suite that can sleep up to seven people.
---
Another great place to stay in Chattanooga with kids is the Chattanoogan. We personally did not stay at this hotel, but our friends did and they absolutely loved it. They have family rooms that can comfortably sleep up to 5 people. They also have a great pool and if you visit during the holidays it is completely decked out for the holiday season.
---
Chattanooga Choo Choo
The Chattanooga Choo Choo is an incredible resort with so much to do. You can enjoy the Glen Miller gardens, amazing dining, live music and in the winter ice skating. This is way more than a resort.
---
Things to do in Chattanooga: Where to grab a bite to eat with kids
After exploring the charming little downtown Chattanooga, you and your family are going to be craving a good bite to eat. Do your taste buds a favor and check out one of Chattanooga's best restaurants: Beast + Barrel. The service is just as great as the food, especially if you're a big fan of meats.
The Big Katz pastrami sandwich is one to die for, and the BLT with added salmon and pastrami is one-of-a-kind. Try the chicken in a biscuit too if you're feeling a bit more "southern traditional."
---
Map of things to do in Chattanooga
---
Things to do in Chattanooga: Why You Should Go
Though the list ends here, there are still a hundred more things to do in the wonderful city of Chattanooga.
From dining out to exploring wildlife, to stepping into the time machines that are Chattanooga's many museums, it's the perfect Tennessee vacation for the entire family! When planning your Tennessee Vacation check out kidreviewedTN.com, for a ton of great planning tips and ideas for your Tennessee Vacation.
---
If you liked our article about things to do in Chattanooga, you may also enjoy:
15 of the Best Summer Vacation Spots in the US for Families
How to Survive a Two Week Road Trip Without Losing Your Mind
---
Frequently Asked Questions about Things to do in Chattanooga
What are the top attractions to visit in Chattanooga?
Tennessee Aquarium
Rock City
High Point Climbing
Ruby Falls
Coolidge Park
What are the best outdoor activities in Chattanooga?
Rock City
Ruby Falls
Chattanooga Zoo
Coolidge Park
Point Park Battlefield

What are the most popular things to do in Chattanooga with kids?
Tennessee Aquarium
Rock City
High Point Climbing
Ruby Falls
Chattanooga Zoo
Coolidge Park
---
Pin for Later: 15 Amazing Things to do in Chattanooga with Kids!
Latest posts by Mama Munchkin
(see all)