Do you have a letter board yet? If not, I highly recommend ordering one. Ours has become one of my favorite pieces of household decor because I love being able to leave a positive message for all my kiddos and husband to see.
Whether it is creating some funny letter board quotes or just simply wishing the household a good day, I love the look and message of it!
Some of letter board quotes we use are hilarious and others are inspiring. I just love how they can set the mood in our household. 
Letter board quotes have also taken over the Instagram scene, and I am not complaining! They are a cute and fun way to express what you are feeling.
Not to mention, they are also a great way to connect with your followers by posing questions or telling a #momtruth or #traveltruth that is sure to get everyone to laugh.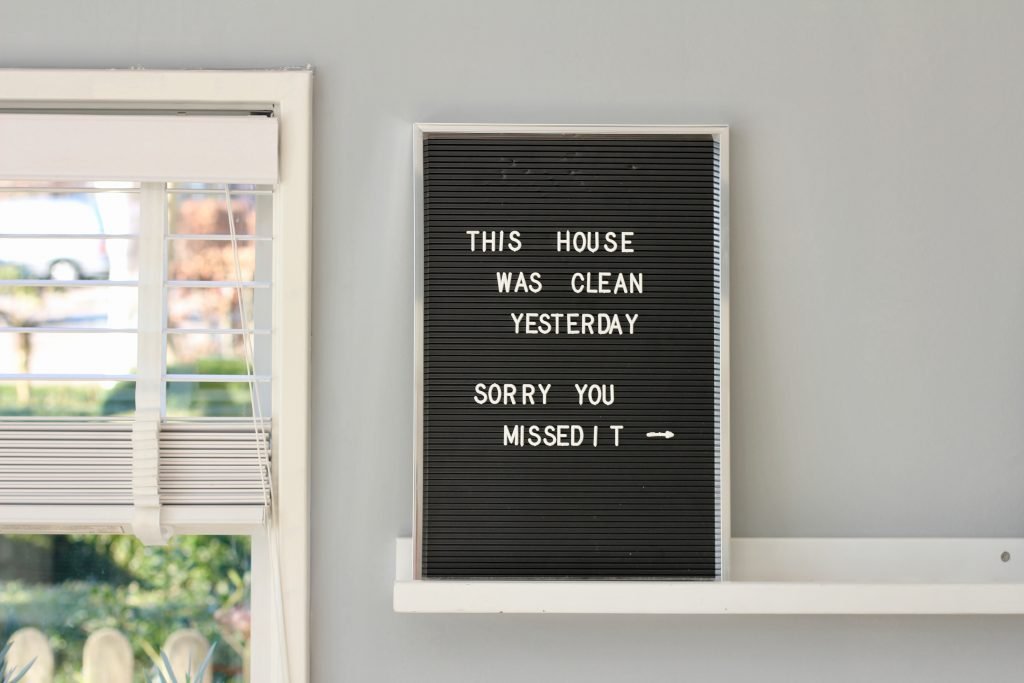 ---
3 Letter Boards We Love
Not all letter boards are created equal! Letter boards come in different sizes and even varying colors. Here are a couple of options that I really like that are perfect for letter board quotes.
This letter board is probably the most aesthetically pleasing. The weathered wood and grey felt will fit into any home. At 10×10, it is classic and the perfect size to place on a shelf or hold for a photo.
It comes with all the letters you need to write out your favorite quotes. It also includes 9 bonus cursive words, picture holders, and notes clips. This means you can get extra creative!
If you are looking to stray for the usual black or great background, you will love this pink letter board. This letter board comes with a 300-piece character set, so you can definitely write out any quote that comes to mind!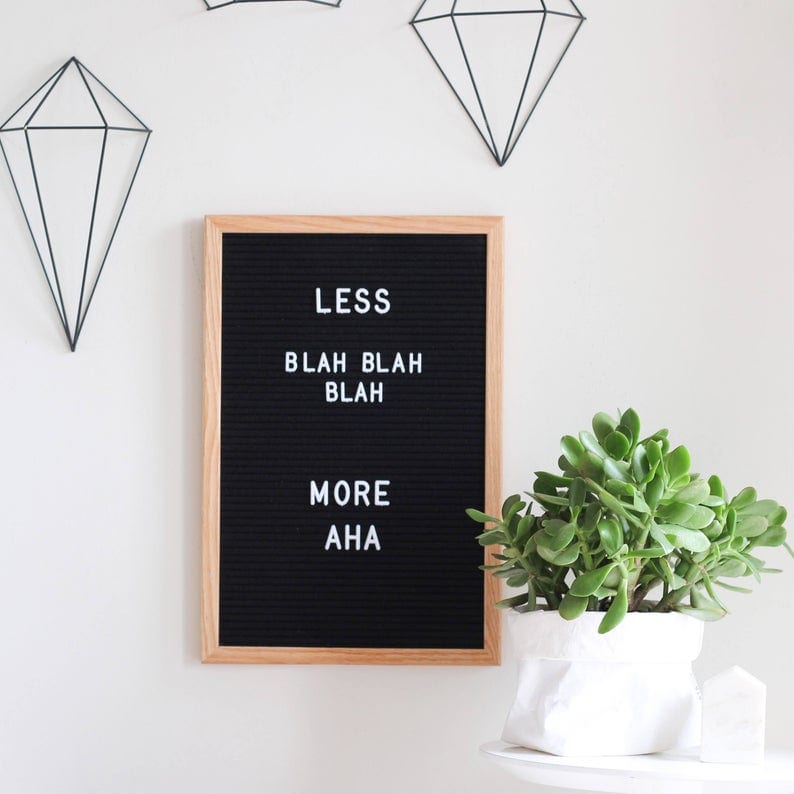 This letter board is a bit larger. It is the perfect option if you are looking for a letter board that you can hang. It is 12×18 and comes with a wall hanger. You will get 290 white characters which include letters, numbers & symbols.
---
Letter Board Quotes That Brighten Up the Mood
We love some of these inspirational letter board quotes!
Life does not have to be perfect to be wonderful.
Some days I amaze myself. Some days I look for my phone while I'm talking on it.
View this post on Instagram
"Adventure is out there." -UP

I was born to be wild. But only until 9PM or so…

Never let anyone treat you like a yellow Starburst. You are a pink Starburst.
"We don't stop playing because we grow old; we grow old because we stop playing." -George Bernard Shaw
View this post on Instagram
"Opportunity does not knock, it presents itself when you beat down the door." -Kyle Chandler

More tacos, less negativity.

Today I will be as useless as the "g" in lasagne.
View this post on Instagram
Surely not everyone was kung fu fighting.

"Forever is composed of nows." -Emily Dickinson

Don't mind the mess, my kids are making memories… of me yelling at them to clean up the mess.
You can't make everyone happy. You're not pizza.
View this post on Instagram
Don't be so hard on yourself. The mom in ET had an alien living in her house for days and didn't notice.

My Favorite Childhood Memory is Not Paying Bills!

"Alexa, water the plants."
View this post on Instagram
I hope you have found your next letter board quote (or two!) here. As I said, I really love that our letter board allows me to bring some positivity and laughter into our home and I hope these quotes inspire you to do the same. 
---
If you enjoyed our Letter Board Quotes, You May Also Like:
[100 of the Best] Travel Hashtags to Grow Your Instagram
75 Incredibly Funny Travel Quotes that Every Traveler Can Relate To
30 Road Trip Quotes to Inspire Your Next Adventure
75 ADOPTION QUOTES THAT WILL WARM YOUR HEART!
75 FAMILY VACATION QUOTES THAT ARE FUNNY, HEARTWARMING AND TOO HONEST
---
Pin-it for later: 50 Adorable Letter Board Quotes To Brighten Up the Mood
---
Frequently Asked Questions about Letter Board Quotes
What are letter boards called?
Letter boards are also commonly known as "message boards," "changeable letter boards," or "marquee letter boards." They are typically made up of a board or panel with a grooved surface where individual letters, numbers, or symbols can be inserted and rearranged to create different messages.
Is Letter Board a good gift?
Yes, if the person you're gifting to enjoys expressing themselves creatively and likes to decorate their space, a letter board could be a thoughtful and unique present. It's a versatile gift that can be used to display inspiring quotes, funny messages, or daily reminders.