Falmouth, MA is a small town near the beautiful city of Cape Cod and is the second-largest municipality in Barnstable County. With gorgeous natural geography and tons of places for people to explore, it's important to plan your trip to Falmouth right to get the most out of it.
Come with us as we explore the top things to do in Falmouth, MA!
Things to Do in Falmouth, MA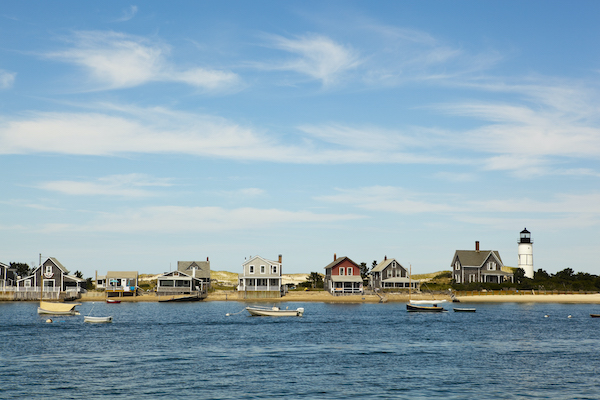 Hike on The Shining Sea Bikeway
Why You Should Go
With 10.7 miles of pathways to enjoy, the Shining Sea Bikeway is a great place for both hiking and biking. The trail starts from the steamship authority and makes its way to Woods Hole. If you end up going through the peak season, you might even be able to enjoy some cross-country skiing.
Climb On the Nobska Lighthouse
Why You Should Go
The Nobska Lighthouse is located between Vineyard Sound, Nantucket Sound, and Buzzards Bay, and is easily one of the most beautiful locations to visit in Falmouth. The lighthouse was established in 1876 and was placed on the National Register of Historic Places in 1987. The spiral stairway on the inside is a very intricate feature and definitely worthy of some photos.
Get Nautical at Spohr Gardens
Why You Should Go
Spohr Gardens is a wonderful, kid-friendly attraction for teaching the little ones about ships and other nautical pieces of equipment. The place is free to visit and has plenty of information regarding a variety of ships, anchors, and other sea-centric artifacts. Plus, in the spring, the flowers are in full bloom, presenting plenty of photo ops near the water.
Fish on Falmouth Beach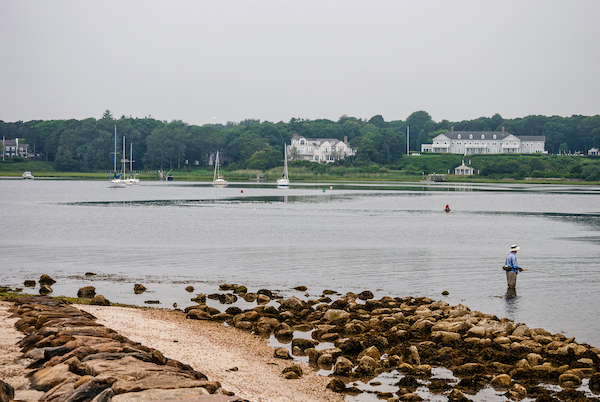 Why You Should Go
One of the best beaches in all of Falmouth is Falmouth Beach. Here you'll find a wide variety of fish, perfect for a quick day-fishing trip. The water is bright blue throughout the year, which attracts tourists from all over the state.
Tour Woods Hole Historical Museum
Why You Should Go
The Woods Hole Historical Museum focuses on both sea life and marine life, presenting a unique emphasis on the surrounding area. You'll find plenty of interesting artifacts on display, as well as a unique boat museum that houses a wide variety of boats. You can even try out some fun stuff with your hands at the hobby workshop space!
Sip Vino at the Cape Cod Winery
Why You Should Go
If you're heading out to Falmouth on a romantic getaway, you might want to consider visiting the Cape Cod winery. Here you can taste a wide range of excellent wines, all of which are made on location. There's even a delectable menu of cheeses and salami that you can try if you need a side dish. Make sure to sit outside to take in the wonderful view of the surrounding land.
Enjoy a Sunset at Chapoquoit Beach
Why You Should Go
Chapoquoit Beach is an astounding little beach in Falmouth that is known for its white sand, blue waters, and gorgeous backdrop, making it one of the most photogenic spots in the area. You won't find many sunsets that are as awe-inspiring as the ones you'll find at this beach. There are plenty of sand dunes spread across the beach, as well as a wide variety of quartz rock that you can pick up near the shores. If you're feeling sporty, we recommend going out for a paddle!
Go Hunting at Waquoit Bay National Estuarine Research Reserve
Why You Should Go
The Waquoit Bay National Estuarine Research Reserve is a quaint little reserve that encompasses a surprising amount of natural life and geography, including barrier beaches and marshlands. The reserve is maintained by the Department of Conservation and Recreation, as well as the National Oceanic and Atmospheric Administration.
If you enjoyed reading through things to do in Falmouth, MA. You might also enjoy:
THE ULTIMATE GUIDE OF THINGS TO DO IN WASHINGTON DC WITH KIDS
TOP 15! – THE BEST PLACES TO TRAVEL WITH KIDS [2 WILL SURPRISE YOU]