The seasoned Disney pros and frequent park guests know that you need an organized plan to make the most of your day at Disneyland or Disney World. We've got nothing against the "go with the flow" types that prefer to show up and amble aimlessly towards anything that catches the eye, but we promise that you'll spend a lot of your day on the lines and not the rides.
For the money, having a plan is your best bet.
Luckily, Disney has always offered ways for organized folks to optimize their park time through the use of fast passes, skip the line perks, dedicated apps that share wait times, and other tools to keep yourself moving.
Most recently, Disney has introduced Genie and Genie Plus, which replace some of the previous tools. If you're constantly wondering "How does Genie Plus Work?" Look no further and check out all the details you need below!
What Are Genie And Genie Plus?
Genie is a complimentary planning tool built into the My Disney Experience mobile app. It provides real time information about attractions and dining based on preferences that you share with the app.
Here are some of the features of the Disney Genie:
Personalized, automated itineraries based on your preferences
Tailored recommendations based on your interests
Purchase Individual Lightning Lane passes
Check wait times on custom Tip Board
Park map on your phone
Some of these features were previously available in some form or another, but are now offered using the free Genie tool.
Genie Plus is a paid premium version of the Genie. Some extra features are added to give you even more flexibility in planning your park day.
Here's what you can do with Genie Plus:
Use Lightning Lane entrances for shorter waits
Unlimited Disney PhotoPass downloads from the day
Exclusive access to Disney PhotoPass lenses
Listen to Audio Tales for extra insight and information
Those who have come to know and love the previous line-skipping, park-planning, time-optimizing platforms might bemoan the task of learning a new system.
Genie and Genie Plus are great tools to assist in making your visit magical.
How Do I Get Genie Plus?
There are two main ways to get Genie Plus. You may purchase as an add-on to new tickets or vacation packages, or you may purchase through the Disneyland and Disney World app after park entry.

The cost for Genie Plus is $25 per ticket at Disneyland and $15-$22 at Disney World. Children under the age of 3 do not need to have a Genie Plus upgrade purchased and may take advantage of its features with their party at no additional cost.
While all party members must enter the park to purchase Genie Plus through the Disneyland app or Disney World App, you are welcome to leave anytime and continue to make selections from anywhere once the service is activated.
Guests who purchase the Park Hopper ticket are able to make Lightning Lane selections for all parks from anywhere. This can be really helpful in organizing your day and making the most of your ticket.
If you're sold on the usefulness of Genie Plus and have made your decision to purchase it, here's how you can harness its power and make all your Disney wishes come true.
How Does Genie Plus Work?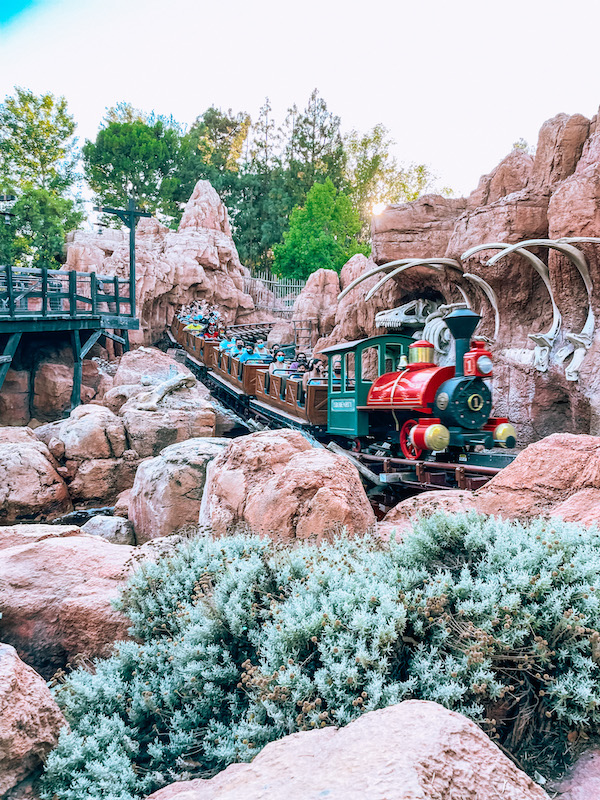 Before you may reap the benefits of Genie Plus, you must first set up Genie. You will need to spend some time selecting your favorite interests and preferences for attractions, entertainment, and dining. We recommend doing this ahead of your visit, as it can take time to complete.
Once Genie is set up, you're ready until you get to the park.
If you didn't buy Genie Plus as part of your ticket purchase, the app will not let you upgrade until your ticket is scanned at the park entrance. Enter the park and purchase your Genie Plus.
Now the fun begins.
You'll want to make a Lightning Lane reservation immediately. Genie Plus allows you to make one Lightning Lane reservation at a time and allows you to book every eligible attraction once per day, subject to availability.
You cannot make another Lightning Lane reservation until you use your current one or the reservation time window has closed, generally 1 hour from its starting time.
You are able to cancel Lightning Lane reservations anytime and book others that are nearby or post quicker return times. So if you're on your way to a reservation and pass by something you can get in quick, you can make the switch to maximize your activity time at no penalty and minimal risk.
Pros of Genie Plus
There's a lot to love about Genie Plus:
It's relatively inexpensive. You will shave minutes to hours off of wait times by making use of the Lightning Lane entrances and reservations.
The reservations are flexible. You can cancel reservations anytime and reschedule them for later, so if you are free to stay in the moment and make adjustments as needed.
It saves time. The ability to make reservations for Lightning Lane entrances is irrefutably valuable. You'll get a lot more done with Genie Plus than without.
Free photos (at Disneyland Only). Genie Plus provides unlimited digital downloads from Disney PhotoPass, so you can get excellent family shots without having to take them yourself.
You can purchase it at any time. If you choose not to purchase Genie Plus and change your mind, you're not out of luck. You can buy it whether you just walked in or you're 2 hours to the park's closing time. It's always an option.
Cons of Genie Plus
That said, the new service is not perfect. Here are some of our gripes:
Not all rides are included. The top 1-2 rides at each park are not included in genie +, they are a separate fee. Some of those included are: Star Wars: Rise of the Resistance, WEB SLINGERS: A Spider-Man Adventure, Flight of Passage, MIne Train Ride and Radiator Springs Racers are not included with Genie Plus. They require a separate Individual Lightning Lane purchase for these attractions.
Lightning Lane reservations are finite. There is always a risk that your favorite attractions will run out of Lightning Lane reservations, and Disney has not disclosed how that capacity works.
It has a learning curve. Sometimes less is more, and Genie Plus does require some setup, menu navigation, and finesse in getting the most from it.
No annual pass option. For vacationers, this may not be a dealbreaker. However, locals and frequent park goers were able to purchase MaxPass with an annual option and enjoy skipping standby lines year-round. Genie Plus requires you to pay $25 each day ($15-$22 at Disney World) whether you're going for 1 day or 100 days. There are no volume discounts.
Tips for Using Genie Plus
Genie Plus makes things easier, but there are still common pitfalls to avoid. Follow our tips to ensure you are able to have the Disneyland dream experience and avoid disappointment.
Hit Your Favorites First
If you absolutely must experience Space Mountain, try to get there early and scope things out. It's tempting to make the Lightning Lane reservation immediately to guarantee you get in there quickly and all, but you may luck out going there first before the crowds come in and save the Lightning Lane for later.
To be extra safe, hit your favorites first, but don't commit to the Lightning Lane right away.
Keep An Eye On Return Times
Genie Plus keeps all the info up to the minute. Check frequently and pay special attention to the return time for the rides you are near or want to ride. If it's a short time or immediate return, you can structure your day around hitting these spots and making the best use of your time.
Don't Waste Your Lightning Lanes On Short Waits
Again, everything might work out just fine if you bounce from one reservation to the next without feeling out the rides' actual wait times. This is especially accurate if you really don't feel like going on most or any rides more than once.
You may want to ride the best rides two or more times, however, but you only get to make a Lightning Lane reservation once.
For this reason, don't burn the Lightning Lane reservation unless it's going to save you more than 30 minutes or so. If it's a 10 minute wait or less, you'll be much happier saving it for later in the day when it's busy but you want to revisit your favorite ride.
Swap Reservations When It Makes Sense
It's not a bad plan to make a Lightning Lane reservation, use it, and move on to the next. However, you might wind up in a situation where it makes more sense to cancel your existing Lightning Lane for something closer or with a quicker return time so you can get on, get off, and get moving.
Don't get stuck on your original plans. Be ready to tweak things if it makes sense. Genie Plus gives you that flexibility for a reason!
Our Takeaway
Disney Genie +, is a hit at some parks and a miss at others because of a lack of rides (you can check out which ones here)
With a little knowledge on how Genie Plus works, you can put together a comprehensive plan to get everywhere you need in the park with minimal downtime. This is crucial for those trying to get the best value or keep the kids entertained all day.
Don't spend the day waiting in line! Purchase Genie Plus and get the most from your Disneyland adventure!
If you enjoyed our tips on how does Genie Plus work, you might also like:
50 [AMAZING] DISNEYLAND TIPS FROM A PRO – SAVE TIME & MONEY
Pin for later