You may notice that I often post about Disney, whether it's a trip to the parks or traveling to Aulani. It's true we have come to love the Disney brand when it comes to traveling but recently I realized Disney actually means a lot more to us than just a brand we can trust. In fact Disney plays an important role in the driving force behind our insatiable appetite for living out our dreams to the fullest! Here are a few lessons Disney has taught my kids (and me too!).
Dreams Matter- Lessons learned from being a Disney Family
Dreams are Important
In almost every animated Disney movie I have seen, there is a character who has a dream. And, this dream is something that is SO vital to this character's very being, that they simply MUST chase after it.
This tells children (and adults for that matter) that our dreams are important and that they are something that should NOT be ignored. Sadly, too many go through life not following through on their dreams. They are left unhappy and unfulfilled. All because they want to fit in the box. Our society has a set structure. People are expected to go through life accordingly- go to school, go to college, get a job, get married, have kids.
But, life is SO much more than that!!! I know this because I have chased after EVERY dream that I have had. And, while not every dream has come to fruition nor turned out exactly as I had planned, I can say that my life has turned out pretty dreamy! Like the fact that I was able to adopt two amazing kids… one from halfway around the world! And, that I am excited to jump out of bed every Monday because I have created a career that I absolutely LOVE. All of this was accomplished because I believed in AND pursued my dreams.
This concept has definitely rubbed off on my kids too!
Last Christmas Ella declared that she was going to start a macaron business. She asked for supplies as gifts and started baking. I thought it was a hobby but I quickly realized this was much more. This was her dream!
A few months past and her macarons were looking and tasting great! But, she wasn't satisfied with just baking for friends and family. She wanted a 'real' business. So, her father and I told her she needed to come up with a business plan in order to take out a loan from the Bank of Mom and Dad. We were not going to just hand over the money!
To our surprise two days latter she did just that! Before we knew it she was buying her supplies, putting together a website and hired her brother Owen on to handle her social media– SHE WAS 8!!!
Ella's first batch of macarons sold out in less than an hour when her site went live. She paid off her loan and put all of her money back into her business. By mid summer she teamed with No Kid Hungry and sold enough macarons to give more than 1,000 meals to kids in need!!!
When I asked her where she got her ambition she said, "Tiana… didn't you hear what her dad told her when she was a little girl? You just need a dream and hard work mom!" Well done Disney!
It Doesn't Matter Who You Are
Disney is also constantly striving to create diversity in their characters. To show us that no matter who we are or where we came from we are capable and deserving of greatness. (I cannot wait to see Queen of Katawe with my kids because I have a hunch this lesson will be palpable in that story for sure.) Doc McStuffins is a great example. A strong, smart black female as the lead character isn't something we see often enough.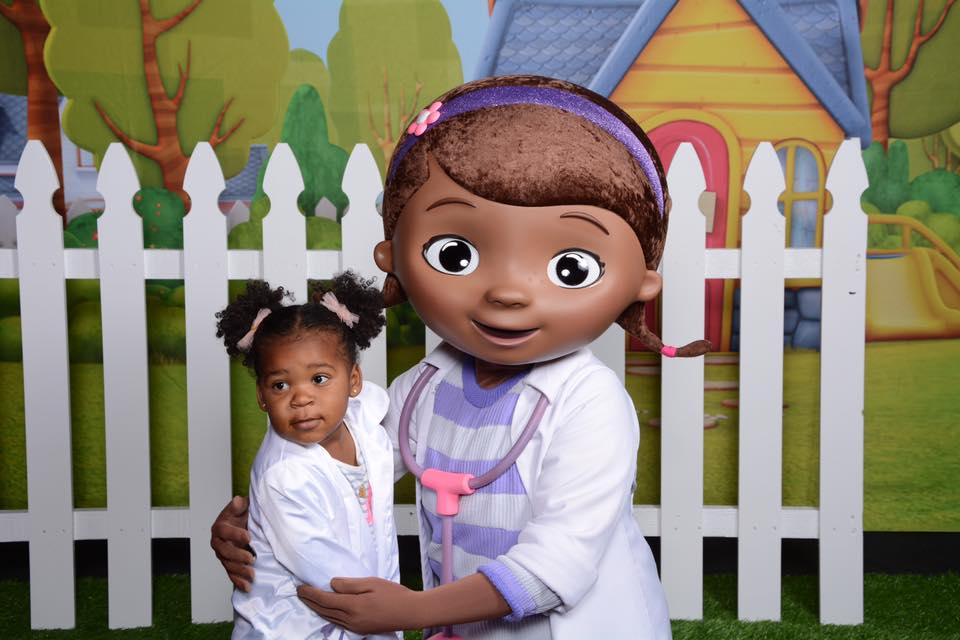 Speaking of tv characters, my son Shea learned a valuable lesson after watching the Disney Channel last year. They had a bunch of commercials showing characters from his favorite Disney shows helping others and having fun doing it. We were headed to Ethiopia on a very special trip to visit his birth family (read about that here) and those commercials gave him an idea.
He asked if he could bring something to share with his biological siblings and the other kids from his village. You see Shea lived in Ethiopia the first 4 years of his life and he had memories of what life was like. He knew how blessed his life was now and he wanted to be a blessing to others.
Shea thought about it for a day or two and then decided he wanted to collect soccer balls for all the kids. I thought it was a fabulous idea so we got working on it and through my blog (see that post here), Shea going door to door with me around the neighborhood and word of mouth he collected over 300 new & used soccer balls!!!
Read more about how we delivered them to several organizations and tons of street kids all over Ethiopia.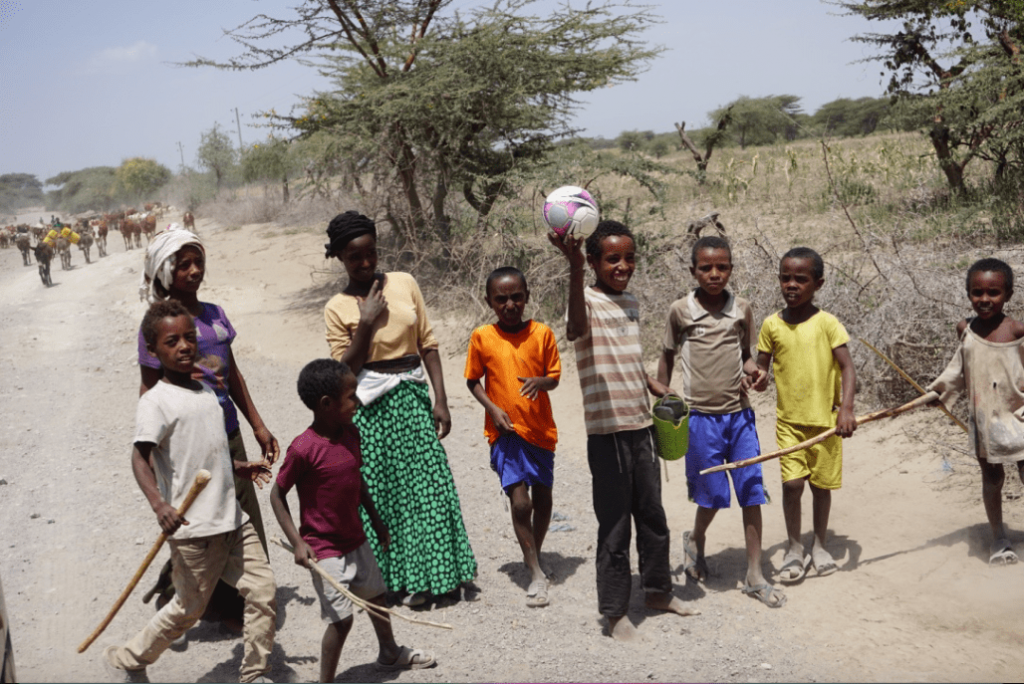 Dreams are Worth Fighting For
The truth is dreams can sometimes sound crazy and impossible to others. Negative feedback is just on of the roadblocks that every true dreamer has to overcome. Walt Disney himself often faced backlash from naysayers like when he stated he would make the first animated motion picture film and again when he claimed he wanted to build "a family park where parents and children could have fun- together."
I think this is probably why so many Disney films have characters that have to battle and overcome obstacles before their dreams come true. Like with the story of Pocahontas, Ella's favorite princess who has to fight for understanding between her people and the settlers.
By instilling these beliefs and expectations in our own children we broaden their capacity to push through the hard times that will inevitably come. We give them the strength and fortitude to hang tight when the going gets tough and so many give up hope.
Dreams Do Come True
Lastly, Disney is the cornerstone of the whole "Dreams Come True" mantra. We hear it in their songs, see it on the screens and believe it when we walk through the front gates of any Disney park. It's the fundamental idea that our kids need to hold on to if they are going to change the world… and I believe they will!
A Few of Our Favorite Disney Quotes about Dreams to Inspire You!


Do you encourage your kids to dream big?