Does anyone else get caught up in the constant go, go, go feeling we have created in our society? We seem to think that the more we have on our plate and the more we accomplish, the happier we will be. I won't deny that I love keeping busy whether it is with the kids, work, or various other commitments. These things do bring me fulfillment. However, I also know how important it is to slow down every once in a while and savor the very moment that I am in. The "live in the moment" quotes below help me to remember this!
My 25 Favorite Live in the Moment Quotes
My Absolute Favorites
"Living in the moment means letting go of the past and not waiting for the future. It means living your life consciously, aware that each moment you breathe is a gift." Oprah Winfrey
"It is only possible to live happily-ever-after on a day-to-day basis." -Margaret Bonnano
"Yesterday is history. Tomorrow is a mystery. Today is a gift. That is why it is called the present." -Alice Morse Earle
"The saddest summary of a life contains three descriptions: could have, might have, and should have." –Louis E. Boone
"There are only two days in the year that nothing can be done. One is called yesterday and the other is called tomorrow, so today is the right day to love, believe, do and mostly live." -Dalai Lama
"If you must look back, do so forgivingly. If you must look forward, do so prayerfully. However, the wisest thing you can do is to be present in the present. Gratefully." -Maya Angelou
"Forever is composed of nows." -Emily Dickinson
Quotes That Remind Me to Live in the Moment with My Kids
"At some point, you just have to let go of what you thought should happen and live in what is happening." -Anonymous
"If you obey all the rules, you'll miss all the fun." -Katharine Hepburn
"Children have neither a past nor a future. Thus they enjoy the present, which seldom happens to us." -Jean de La Bruyère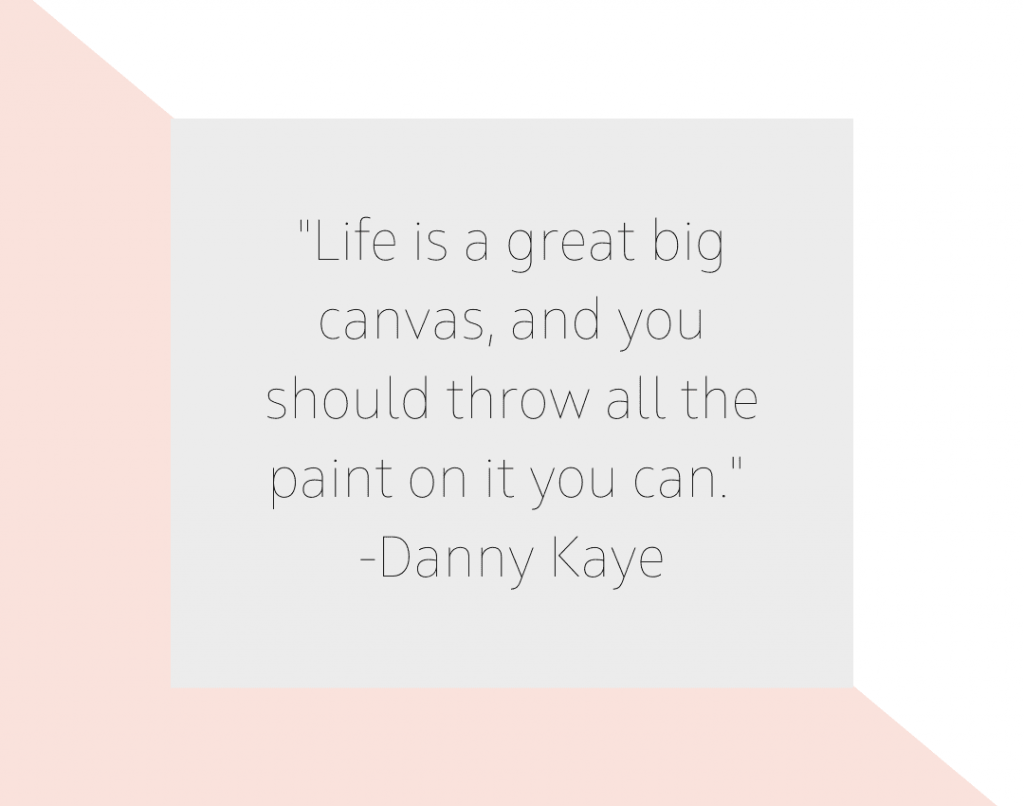 "Life is a great big canvas, and you should throw all the paint on it you can." -Danny Kaye
"Enjoy the little things in life, for one day you may look back and realize they were the big things." -Robert Breault
Quotes About Seizing the Day and Living in the Moment
"I always live in the present. The future I can't know. The past I no longer have." -Fernando Pessoa
"If you are depressed, you are living in the past, if you are anxious, you are living in the future, if you are at peace, you are living in the present." -Lao Tzu
"Remember then: there is only one time that is important – Now! It is the most important time because it is the only time when we have any power." -Leo Tolstoy
"Be happy in the moment, that's enough. Each moment is all we need, not more." -Mother Teresa
"One today is worth two tomorrows." -Benjamin Franklin
"The past, the present and the future are really one: they are today." -Harriet Beecher Stowe
"Life gives you plenty of time to do whatever you want to do if you stay in the present moment." -Deepak Chopra
"Don't wait to be successful at some future point. Have a successful relationship with the present moment and be fully present in whatever you are doing. That is success." — Eckhart Tolle
Reading over these quotes really helps me to not worry about the future, and I hope they do the same for you. It is so important to pause and be appreciative of what we have right around us.
Don't forget to visit me over on Instagram for more inspiring content!
You May Also Like:
35 Self Care Quotes That Will Motivate & Inspire You
3 Actionable Tips + An Awesome Resource To Help Your Influencer Business Right Now
75 Incredibly Funny Travel Quotes that Every Traveler Can Relate To