If you asked my wife she might say I am a bit miles crazy. With 5 kids in tow, the idea of paying for airline tickets for 7 of us makes me quite a bit queasy. That being said I am always on the lookout for amazing offers to help us travel more. We have always wanted to travel to Asia with the kids but long flights and expensive tickets were a big deterrent. Well, last year everything came together and we found a way to earn enough miles to fly all 7 of us with airline miles, and it only took us 3 months and zero flights to do it.
Step 1: Finding the perfect card
Last year, I stumbled upon a Facebook ad by "The Points Guy" about a new Capital One credit card that can earn you a serious amount of miles.  The Spark 2X Miles card from Capital One had an incredible offer where you can earn 200,000 bonus miles.
Now, let me be honest it is not that easy to get the 200,000 bonus miles. To get the first 50,000 miles bonus you have to spend $3,000 in 3 months, but to get the additional 150,000 miles you need to spend $50,000 in 6 months. This quickly became one of my favorite credit cards out there. 
Since we were about to embark on a crazy kitchen remodel project, I knew that unfortunately, we would be charging quite a bit on our card, so it was time to grab this offer. I charged all our business, life and kitchen remodel expenses to make sure to earn as fast as I could
In addition to the 200,000 bonus miles, you earn 2 miles per every $1 spent, so the miles added up quite quickly. 
Here is how we got over 300,000 miles in just 3 months (Tecchnially 3 Months and 14 days)
Month 1 – Spent $7,105 – Earned 14,110 Miles + 50,000 Bonus miles for spending $3,000 – Total 64,110 Miles
Month 2 – Spent $12,110 – Earned  24,220 Miles – Total 98,330 Miles
Month 3 – Spent $19,104 – Earned 38,208 Miles – Total 136,538 Miles
Two Weeks into Month 4 – Spent $12,710 – Earned  25,420 Miles + 150,000 Bonus Miles – Total 311,958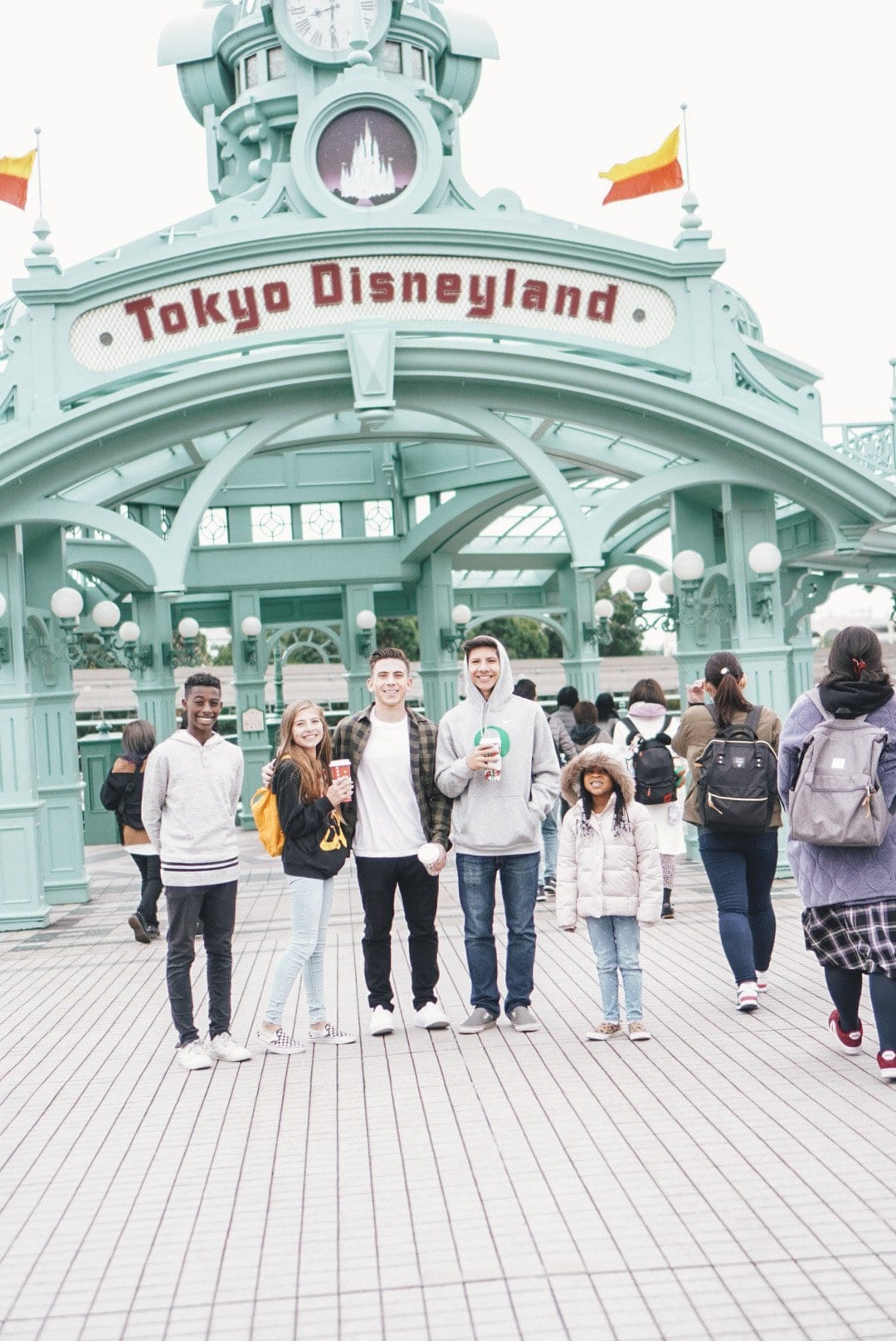 Step 2 – Finding the Flights
We unbelievably spent over $50,000 in less than 4 months on our business, groceries, eating out and the biggest expense, the kitchen remodel. Now that we had maxed out the bonuses it was time to make use of the miles. Capital One had several airline travel partners that flew to Asia where we could travel our miles to. Unfortunately, most airlines would still cost about 80,000 – 100,000 miles per passenger. So, that wasn't going to work out.
Capital one also had another way to redeem the miles and that was by booking a flight through their travel portal. I did some researching on google flights and found flights for $454 per person from LAX to Narita, Japan over Thanksgiving. (I love looking for international trips during Thanksgiving as they are often cheaper than domestic ones). 
Booking our Free Trip To Tokyo 
So, I asked the crew if they wanted to head to Japan, and after the big rousing yes, I hopped onto the Capital One travel portal and booked my tickets with points
Here is how it broke down:
7 Tickets to Japan at  $454 x 7 people = $3,158
$3158 = 315,800 points via Capital One Travel Portal
Redeemed the 312,000 Points I had available = $3,120
I still owed $38, so I charged that and began earning for my next trip 😉 Plus since according to the airline I paid a normal fare for the ticket, I received airline miles for our flight as well. Woot Woot!
Off to Tokyo!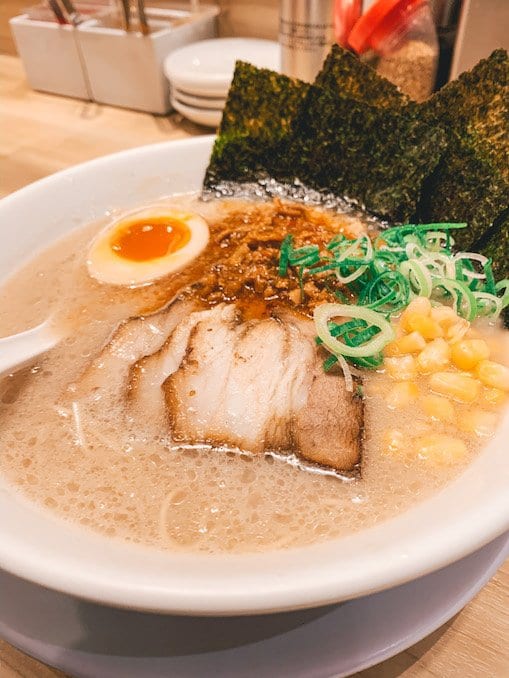 We ended flying on Japan's ANA airlines a United affiliate. The flight was amazing, as they served incredible authentic Japanese meals and had some of the best service I've experienced on an airline. Tokyo is an absolutely amazing place to take the kids, you can check all the things we did in Tokyo here!
My Tips for Earning 200,000 Bonus Miles
1) Make sure that you are going to spend the required $50,000 to earn the 150,000 Bonus Miles. This is a little easier if you have a business or a big project coming up. The 50,000-mile bonus after $3,000 is still very good but the 200,000 bonus miles is even better. 
2) Don't make unnecessary purchases just to earn the miles.
3) Instead, charge everything you normally spend money on to the Capital One Card. I charged my cell phone bill, home and auto insurance, tv and internet, groceries, gas, etc…..
4) Pay off the credit card in full every month. There is no real point to earn all those miles if you are going to pay interest on your purchases, basically, you are paying for your flight with all the money you spent on interest.
5) Use Kayak of Google Flights to research prices. They have the best search engine for flights and then once you find your flight head over to Capital One.
You can check out the Capital One Spark 2 x Miles Credit Card Here! 
If you have any questions about using miles for travel or any tips you recommend,
please leave us a question in the comments or send us a message on our Instagram. 
Looking for fun things to do in Tokyo? Check out these posts.
15 Amazing Things To Do In Tokyo With Kids
10 Things To Do In Tokyo With Kids from our friends at Travel Mamas
Latest posts by Michael Mamian
(see all)