With an increasing population that continues to grow both richer and more globalized, we can only expect tourism to continue to flourish. As it does it puts even greater pressure on those precious resources and destinations we value so much. If we are to preserve them for future generations to enjoy we need to think more about Sustainable Travel. The good news is traveling sustainably is actually not very hard and it often enhances your travel experience. So it's really a Win/Win!! To get you started I have listed my Top 10 Sustainable Travel Tips for you to try when planning your future travels below.
10 Easy Sustainable Travel Tips [Every Traveler Needs]
Leave only footprints, take only pictures. ~Unknown
The above quote is probably the best way to sum up Sustainable Travel. It is basically traveling in such a way that you leave no trace. It means respecting the land, animals, and people in every destination you visit so that everything is left just as you found it. In order to accomplish this goal, there are a few things you should do.
1 Plan Ahead of Time
Sustainable travel choices can be easy. But, it usually takes some research before you go. It is important to think about the impact each of your activities and accommodation choices will have on the environment, culture, people and animals in the area you are visiting. Choose to take a bike tour instead of one that utilizes ATVs to lessen carbon emissions. Take a cooking class with a local and learn more about the culture. Research hotels and lodges to find out which offer eco-friendly practices, have recycling programs, pay fair wages and more.
Researching your choices ahead of time allows you to find the BEST eco-friendly and sustainable options without having to sacrifice any of the fun.
2 Pack Light
It's simple, the less you pack the less impact you have in many ways. For one, when your bags weigh less, the airplane also weighs less, which in turn equals less fuel and less carbon emissions under your name. It also means you can use public transportation easier too. Plus, packing light saves you cash on baggage fees and makes it easier for you to get around. It also should be noted that by packing eco-friendly products like biodegradable soaps, sunscreens and toiletries you are ensuring the fragile eco-systems in the places you visit are left minimally impacted for locals and future travelers.
Find my tips on packing light here.
3 Use a Refillable Water Bottle
I always pack a refillable water bottle and depending on where I am traveling, a water filter. This not only saves on waste, particularly as many countries might not have an established recycling system, but it also saves you cash too.
4 Use Public Transportation
One of my favorite tips is to take advantage of the public transportation in the area you are visiting. Once again this saves you a ton of cash not to mention saves you from adding more carbon emissions to the precious area you are in. Plus, riding a local bus or train is also a great place to strike up a conversation with a local. It is where you will get the BEST advice on places to dine and off the beaten path things to do. Locals are an incredible resource.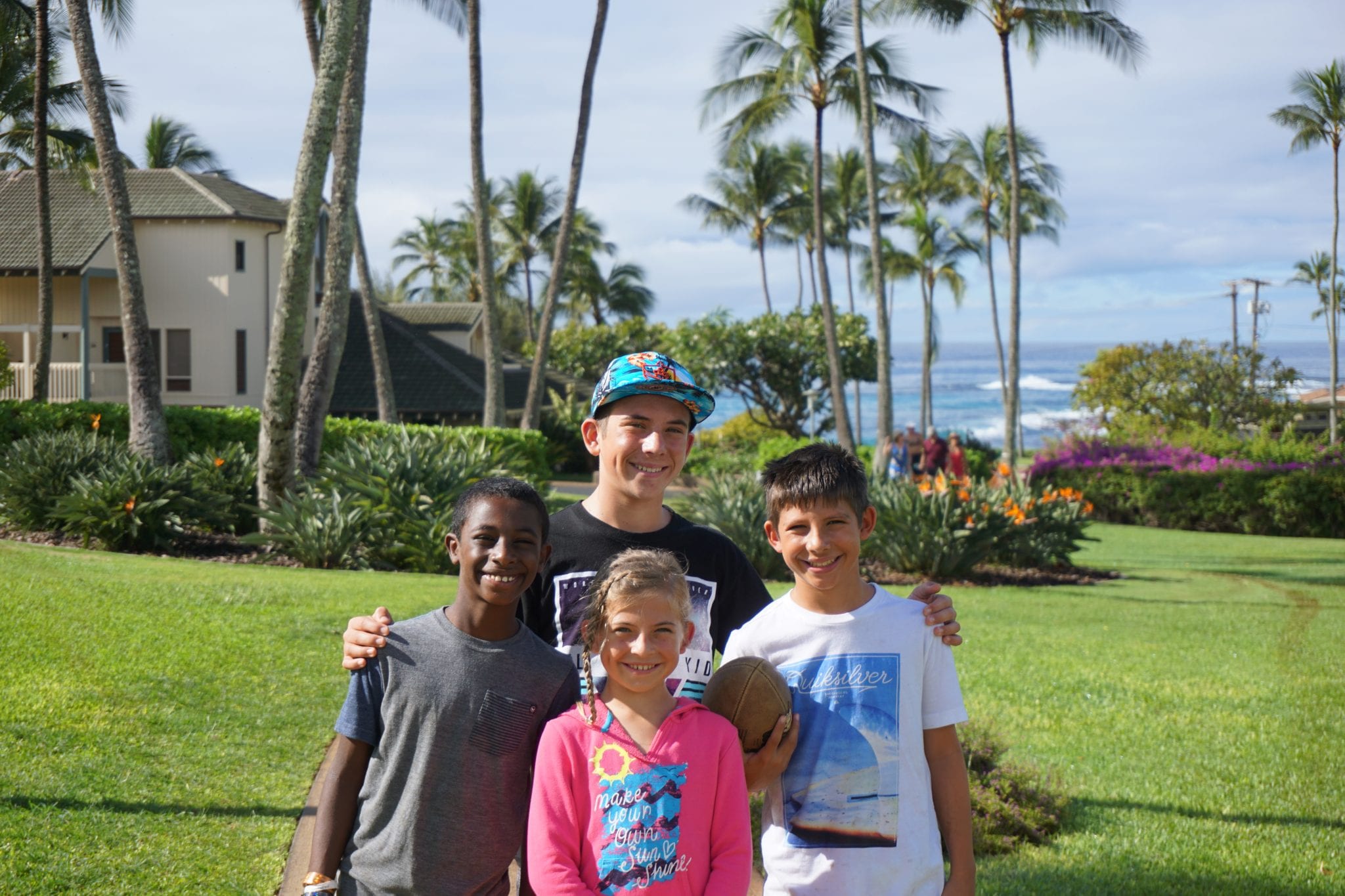 5 Stay in a vacation rental
Renting a house or apartment is another great way to get to know the locals as you are usually located off the main drag where hotels are found. It also disperses some of your income to the residential areas too.
6 Stay at Eco-Friendly Hotels
If you do choose to stay in a hotel make sure you research their sustainability practices as most large hotel chains are pretty inefficient when it comes to sustainability. Look for a high LEED certification, ask them about their recycle programs, if they compost, have fair labor laws, an environmental policy etc… There are some AMAZING eco-lodges + resorts (here are a few I'd love to visit) that don't lack any form of luxury you just have to search them out. One resort that we love with LEED certification is Disney's Aulani Resort & Spa in Hawaii (see photo above).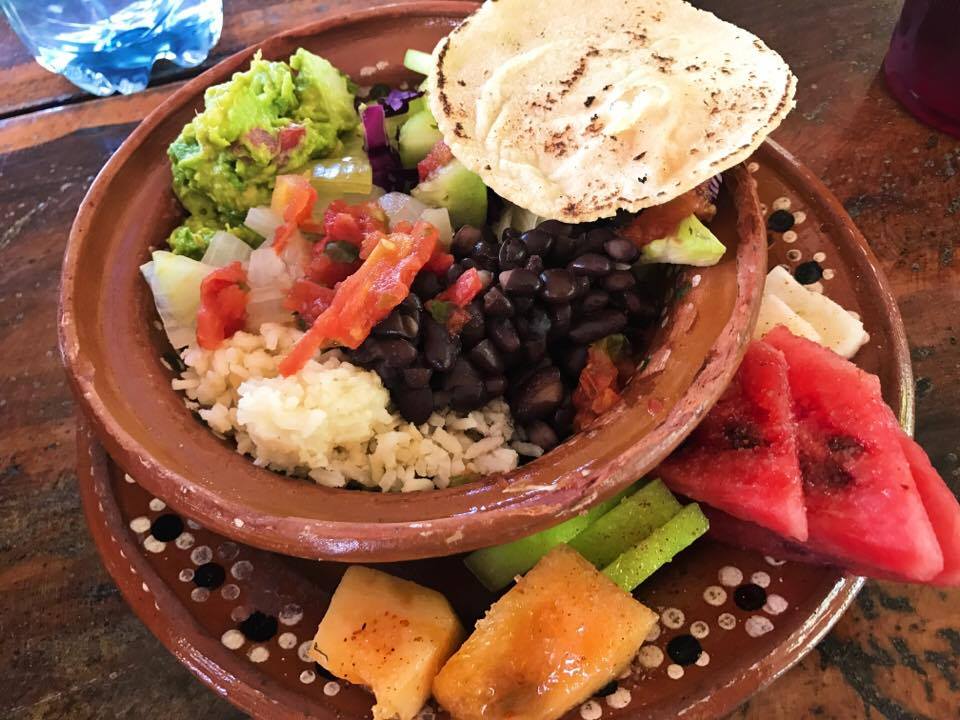 7 Support Local + Organic
Restaurants that source local and organic foods are typically leaders in their areas for more eco-conscious and responsible business practices. But, they need our support to stay in business. So, instead of just comparing prices when you are traveling remember that your dollars give you the power to make a positive change.
You can usually find great options by visiting the local markets, researching apps like Yelp and TripAdvisor, or asking locals.
8 Check out the Local Markets
Local Markets are not just a place to find great sustainable food. They are also a wonderful place to find unique gift items, antiques, and they make for excellent people watching. You can learn a lot about a culture by visiting their markets.
9 Don't Litter
Pick up after yourself, it's simple. Make sure you do not leave anything behind whether you are in the city or on a trail. Leave it just as it was when you arrived. Another way to prevent littering is to bring your own reusable shopping bags.
10 Hang with the locals
Sustainability is not just about eco-friendly practices. It is also about traveling deeper and gaining a better understanding of the culture you are traveling to and its people. One of the best ways to do this is to hang out where the locals do and to make friends while you are there. I have countless memories of amazing experiences that I would have never known about had I not hung out with a few locals.
BONUS TRAVEL TIP
11 Travel Protection
Supporting businesses that are supporting sustainable travel is not just limited to your activities and resorts. There are some amazing companies out there who are helping to make great strides in responsible travel even when it comes to things like travel insurance. AIG Travel has long been committed to sustainability initiatives– from going paperless and ensuring renewable energy programs, to investing more than $260 million in emissions reductions upgrades for their worldwide offices.
Sustainable travel is the way of the future but it takes global-minded individuals to help fuel its progress. One of the best ways to ensure that responsible travel will continue to increase is by supporting those who support sustainable travel. This is why Travel Guard is my go-to travel insurance. Not only do they support sustainability but they are also America's leading provider of travel insurance. And, most importantly Travel Guard helps protect your family in case an emergency happens (stolen wallet, twisted ankle, natural disaster, trip cancellation, etc…) while you are traveling.
*This post was sponsored by AIG Travel. All thoughts and opinions expressed, as always, are 100% my own.
Pin for Later-
Latest posts by Mama Munchkin
(see all)