While there is nothing quite like immersing yourself in the outdoors, there are some times where roughing it isn't the best choice. In fact, it can be quite nice to enjoy the outdoors before coming back to indulge in a luxury nature resort.
If you are looking for an amazing summer or spring break destination for the family, here are some of the top resorts around the country that will help you to do so!
---
Paws Up Resort, Montana
Paws Up Resort is the very first and probably the most luxurious glamping resort in the United States. The ranch is situated in some of the most gorgeous land located on 37,000 acres in Greenough, Montana. With 10 miles of the Blackfoot River flowing on their property, they are known for some of the best fly fishing in the United States.
The location is absolutely stunning and there are plenty of activities to enjoy, including fly fishing, hiking, and more. In addition, they have over 100 miles of trails on property for horseback riding, biking, hiking, running, and walking. (Check out our full review here)
Ultimate in Luxury
Paws Up is so much more than luxury glamping, it is the ultimate in luxe glamping. Paws Up is known as the pioneers of glamping in the United States. They are one of the few properties that offer a butler with your luxury tent. That is my type of glamping experience.
You can choose to stay in a number of luxury homes, safari-style tents, or unique "tree hauses". The adults will love getting to try the region's best cuisine, as well as sipping some of the best regional wines.
A completely Private Stay:
Paws Up can offer a completely private stay from arrival to departure as most of their homes sit on about 4-acres and home accommodation guests receive a Lexus NX SUV to use during their stay.
The Ultimate Family Stay: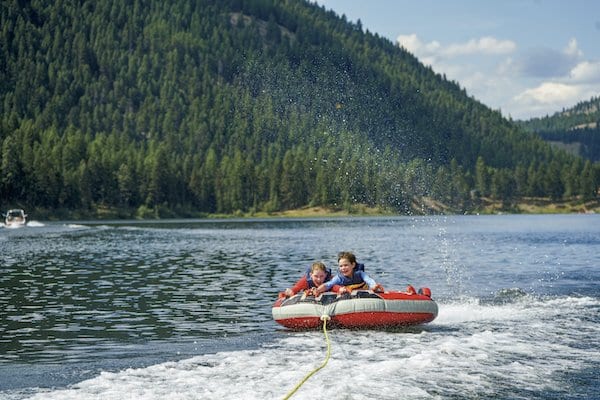 If you are a family like ours, you are always on the lookout for resorts that have plenty to entertain the kids. Paws Up has a myriad of choices including white water rafting, ATV tours, cattle herding, canoeing, paintball, hot air ballooning, go-karts, adventure trails, bike parks….. We are not kidding, the choices are endless.
Check out more about the Paws Up Resort here!
---
Terranea Casitas & Villas
You might not think a beach location in Southern California would be a place where you can get away from it all, but The Terranea Villas offer Southern California visitors an incredible oceanfront stay. Guests enjoy a tranquil escape in this natural haven, despite it being located just 30 minutes from Los Angeles.
We have visited Terranea numerous times (you can check out my full review here) and the resort and especially the villas are simply amazing.
They offer you your own private lawn with some amazing views to relax and take in this pristine coastline. There are a variety of two and three-bedroom villas that ooze luxury. Most even come with their own, private outdoor hot tub!
Once you are ready to adventure, you can take part in many different activities. These activities include paddleboarding, kayaking, nature hikes, archery, and so much more! There are plenty of friendly and knowledgeable guides around the resort to help you during your time spent at Terranea!
---
The Chilko Experience Nature Resort
The Chilko Experience Resort lies in the most pristine wilderness of British Columbia. If you are looking to get away from it all, there couldn't be a better place. Chilcotin has only 1 person every 50 square miles.
When you venture out on the 49-mile long Chilko Lake, you have it all to yourself! Most days you will never see another person but often will see incredible wildlife.
Chilko is a boutique resort with 6 individual guest cabins, each designed and constructed by Swiss master craftsmen at Pioneer Log Homes (HGTVs Timber Kings)
They create an itinerary of activities entirely bespoke to you, so whether you want to race around on ATVs and trek to the mountaintops, or enjoy the open bar, wood-fired hot tub and morning yoga sessions, we can attend to your every whim.
You will experience true, outdoor fun, from fishing to paddling, sightseeing, and beyond. You can take a lake cruise on Chilko Lake's glassy waters, watch for grizzly bears or bald eagles, and then it is time for the best part, relaxation
Once you're done adventuring, the Chilko Experience provides guests with the luxury and comfort of an all-inclusive resort, including chef-prepared meals, beer and wine, and of course, an outdoor wood-fired hot tub!
---
Tenaya Lodge – Yosemite, California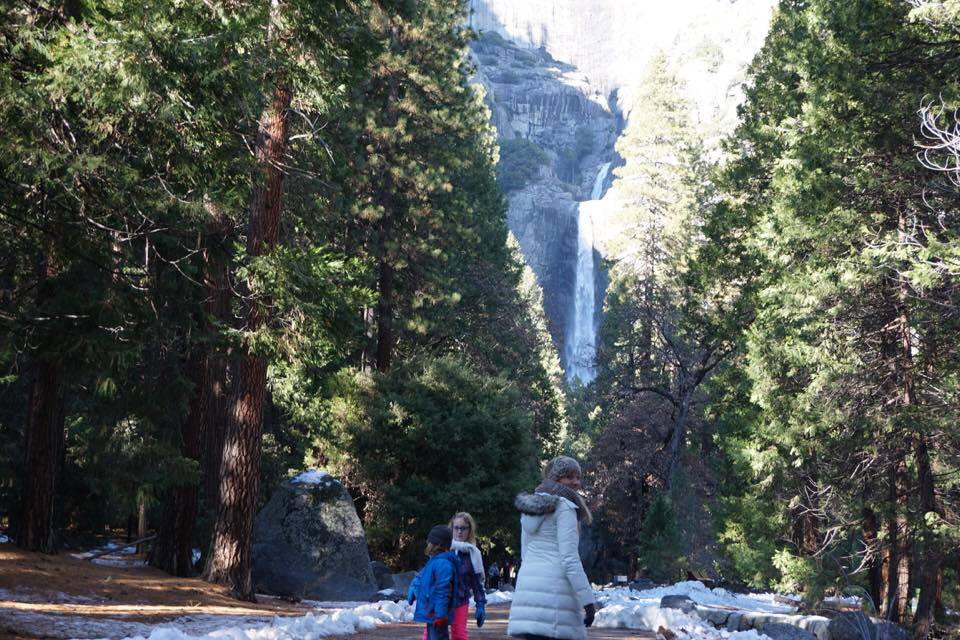 When you want to be one with nature, there might not be a better place on earth than Yosemite. Tenaya Lodge is truly unrivaled nature resort and the best place to stay in Yosemite. It is a destination in itself. At Tenaya Lodge, you can find a variety of private cabins, perfect for those who want a bit of privacy. Of course, the true beauty of Yosemite is what is found outdoors.
There are plenty of ways to immerse yourself in the riches of the park, including hiking some of the many great trails, mountain bike riding, rock climbing, archery, and more! Yosemite is absolutely breathtaking and Tenaya Lodge offers one of the best ways to enjoy it. (You can check out my complete guide Tenaya here)
---
Park City & neighboring city Deer Valley are one of my favorite places on earth. It is simply stunning in both the winter and the summer. A couple of summers ago we experienced an epic Deer Valley Summer. It is the perfect place to get away from it all. There is so much to do here that the whole family will have an incredible amount of fun.
We stayed at the Silver Barron Lodge, the lodge is right next to Deet Valley Mountain, so it is perfect to enjoy some amazing hikes, mountain biking and paddle boarding. The rooms are massive at the lodge, we stayed in a two-story 4 bedroom unit that could easily sleep 14 people. Each unit has a jacuzzi on the balcony and is great spot to unwind after a fun day.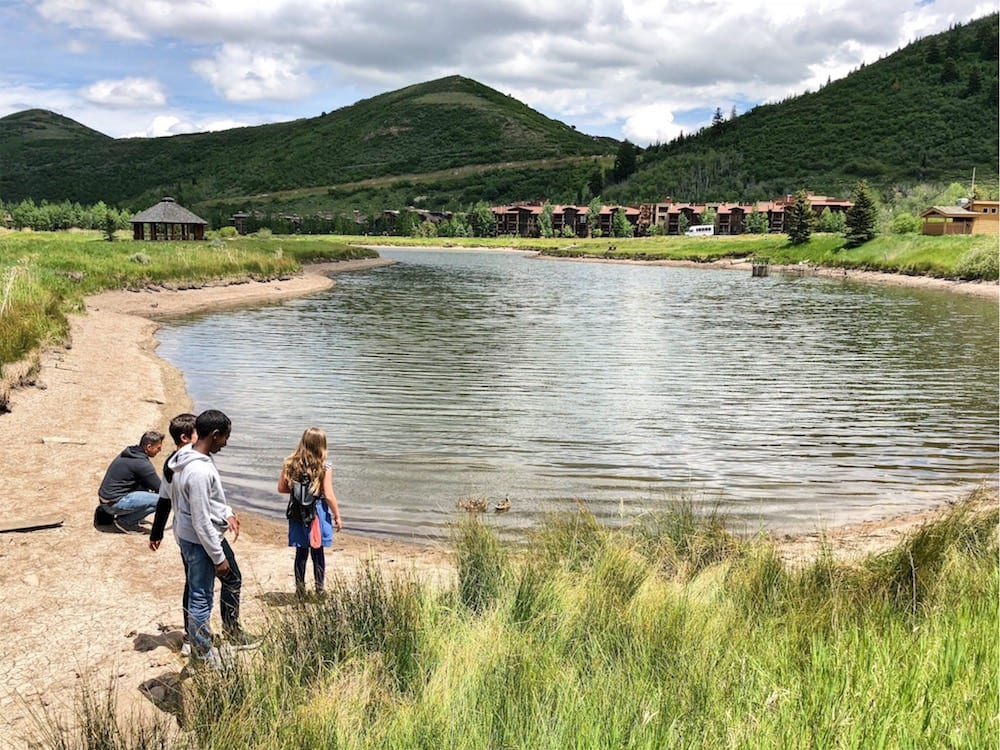 While in Park City, check out Olympic park, for Ziplining, riding in a bobsled, and so much more. It is definitely worth a visit. Check out my full review of our Deer Valley Summer here!
---
Tanque Verde Ranch – Arizona
If you want to check out the beauty of the Arizona desert (especially those amazing sunsets) Tanque Verde Ranch is one of the most distinctive nature resorts in all of Arizona. We stayed there a few summers ago and had one of those trips that are simply unforgettable. (Check out the Full Tanque Verde Review Here)
There are plenty of private lodging options that provide visitors with incredible views of the surrounding mountains and desert. From Roadrunner Ridge to Javelina Heights to Quail Hollow, there are plenty of unique lodging destinations within the resort to choose from!
In terms of activities, this dude ranch has it all. You can enjoy guided hiking and biking, horseback riding, fishing, and dancing. There are also a variety of off-site activities, including cave exploring and mountain climbing!
The staff and guides at the resort are some of the best people you will ever meet. They will help you with every aspect of your trip and make sure your vacation is a memorable one.
---
Blackberry Farm Smokey Mountains of Tennessee
Blackberry Farm is a hidden treasure of a resort that sits on 4200 acres just over the foothills of the Great Smoky Mountains in Tennessee. There are many different accommodations to choose from at Blackberry Farm, including a number of suites and cottages. Blackberry Farm is the ultimate luxury experience, Blackberry will show you the many reasons why it is one of the top-rated properties in the world.
This is another amazing nature resort that offers an endless amount of activities. Guests here enjoy archery, cycling, wine tasting, fly fishing, hiking, paddle boarding, paintball and more! With a mixture of adventure and wellness, Blackberry Farm is one of the top resorts for those looking to escape.
---
Gateway Canyons Colorado
Gateway Canyons is nestled in the Palisades of Wester Colorado. There are plenty of activities to enjoy at this luxurious nature resort, including horseback riding, rock climbing, and even digging up old dinosaur bones! Lovers of relaxation will enjoy looking up at the brilliant night sky from the top-of-the-line dining area.
Beyond the variety of outdoor activities, Gateway is known for its vibrant food selection and sprawling Casitas. It is by far one of the best places in Colorado to curate the perfect outdoor weekend.
---
L'Auberge in Sedona – Arizona's Premiere Nature Resort
Sedona has long been known for providing spiritual experiences for its visitors. L'Auberge does just that. This resort helps visitors to foster an intimate connection with themselves and the nature around them. Inspired by the wonderful outdoors that surrounds it. L'Auberge fine-tunes an unforgettable experience for guests.
There is so much more beyond the focused healing activities and art and culinary experiences. L'Auberge has an awesome adventure package that provides guests with local hiking guides to take them around the surrounding canyons.
---
Lodge at Spruce Peak Luxury Vilas
There are over 300 different guest stay options at Spruce Peak, though the Lodge, a luxurious four-diamond resort center located in the village, is easily one of the top options. The aim of Spruce Peak is to provide an experience that makes guests feel like they are part of the mountain.
There are plenty of things to explore at Spruce Peak. It is often revered for its mountain-side activities, such as alpine skiing and snowboarding or mountain biking.
Yet during the summer, you can enjoy zip lines, canoeing, horseback riding, treetop adventure park and so much more.
Getting away from it all is definitely at the top of my list this year, and these incredible Luxury Nature resorts are certainly my cup of tea.
---
Pin for Later: 10 Incredible Nature Resorts to Enjoy the Great Outdoors!
---
What is your favorite resort to enjoy the great outdoors? leave it in the comment below and we will check it out.
---
Frequently Asked Questions about Nature Resorts
What do you mean by nature resort?
A nature resort is a type of accommodation facility that is designed to provide visitors with an immersive experience of the natural world.
It is typically located in a remote or rural area, away from the hustle and bustle of urban life, and is often surrounded by natural landscapes such as forests, mountains, lakes, or oceans.
What are Nature hotels?
Nature hotels are designed to provide guests with a high level of comfort and convenience, while also allowing them to connect with the natural environment.
These hotels often feature large windows that offer breathtaking views of the surrounding natural landscapes, and they may offer a range of outdoor activities, such as hiking, fishing, or kayaking.
---
If you enjoyed reading about Nature Resorts, you might also enjoy:
10 Romantic Getaways in Southern California!
15 of the Best Summer Vacation Spots in the US for Families
Latest posts by Michael Mamian
(see all)