Road trips with friends or family can be fun and exciting. One of the best parts of any road trip are the conversations, it helps everyone feel more connected. However, there will be times where it becomes boring if you don't have any conversation starters to keep it lively. Luckily (and sometimes unlucky), I have a husband who has an endless amount of random road trip questions to keep the conversation going.
This summer our family is planning on hitting the open road once more. We have already tackled a West Coast Road Trip and a Southern Coast trip, so this year we are planning on heading to the mountains. So, I decided to tap into my husband's endless list of questions to give you some great ones to keep your road trip rolling along.
50 Road Trip Questions To Spark Conversations
Get-To-Know-Each Other Questions
Sometimes you go on a road trip and it has been a while since you have been around these people for long periods of time, so I like to use these thought-provoking road trip questions to get the conversation started.
Where do you want to be in 10 years?
Do you have any hobbies? What are they?
If you could live in any TV show home, which one would it be? (For example, The Simpsons or The Brady Bunch?)
What superhero name would you pick for yourself?

What's the most beautiful place you've ever been to?

What's your favorite moment from your childhood?
Do you have any phobias?
What actor would you want to play you in a movie?
What's the most embarrassing thing you've done?
What's the best camping experience you've had?
Have you ever cheated on a test? (My kids were way too honest on this question)
Where would you go for your dream vacation?
What are your top three favorite movies, and why?
Do you have a favorite family tradition?
Did you go outdoors often as a kid, or did you stay inside and play games instead?
Are you an early bird kind of person or a night owl?
What's the best road trip you've had (besides this one)?
Funny & Off-wall Road Trip Questions
My favorite type of road trip questions are funny and off-the-wall. It really sparks people's imaginations and often gets everyone laughing. You will find you get some weird answers and some hilarious debates with these typed of questions.
Would you rather uncontrollably fart in public or uncontrollably burp?
What's the funniest thing you've ever witnessed?
If you could shapeshift into any animal, what would you pick?
If cats or dogs were to take over the world, which one would you pick? Cats or dogs?
If a radiation spill happened, would you rather be burdened with four arms or four legs?
What would you do if the zombie apocalypse started next week? How long do you think you would last?
Is cereal soup? Why or why not?
What's the best WiFi name you've seen?
What do you think is in Area 51?
If you had to choose between having no soap or no toilet paper for the rest of your life, which one would it be?
What is the craziest fact you know?
Deep Thinking Questions
You will be surprised by the answers to these road trip questions, I can guarantee it. My kids have had some interesting answers and some surprisingly very insightful ones as well.
What do you think your spirit animal would be? And why?
Do you wonder if we travel to another dimension when we're dreaming?
If you could take back one moment in your life, which one would it be?
What do you think qualifies as art?
Would you rather be attacked by an Alligator or a Shark? (This one was discussed on our Road to Hana drive in Maui)
What do you think about music nowadays vs. back in the old days?
Would you rather have the ability to fly or the ability to breathe water (and be able to explore the ocean)?
What is one advice you would give to your younger self if you could travel back in time?
What mythical creature you wish was real? Would it benefit the world?
Would you rather deal with relationship problems or money problems?
If you could travel to any destination in the world, where would it be?
If you're stuck on an island, what's the one thing you would bring with you?
What makes you happiest, and why?
If a genie happens to pop out and grants you three wishes, what would they be?
Random Road Trip Questions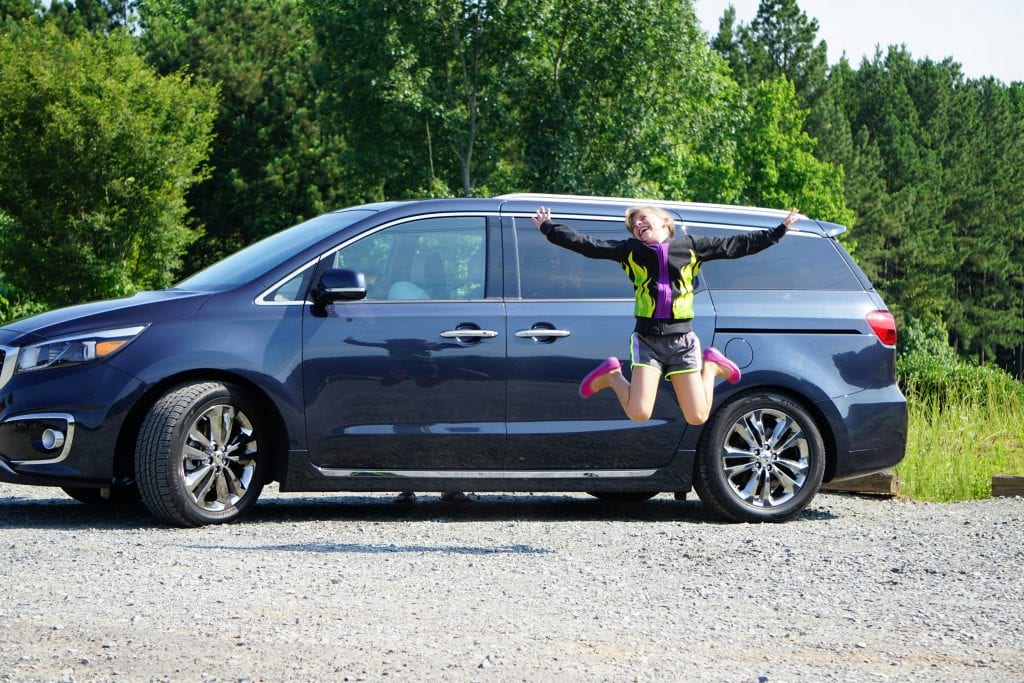 Lastly, we have some random questions for your road trip. These really don't fit in any category but are fun to keep the conversation going.
Would you choose to climb a mountain, or go deep diving?
What's the worst travel advice you've ever received?
Where's one of the weirdest places you've ever slept?
What's your favorite conspiracy theory?
Which sense (sight, smell, taste, etc.) would you give up, and why?
Android or Apple?
Have you had anything supernatural happen? (Ghostly encounters?)
What's the best toy or game from the '90s, 2000's etc…?
If you could stay at a certain age forever, what would it be?
Would you rather have a terrible job but be able to retire in several years or have an excellent "dream" job, but you would have to work until you're 60-70 years old.
What is your biggest kitchen failure?
What is your favorite hack?
I hope you enjoyed our list of road trip questions. If you have any other great road trip questions feel free to leave them in the comments or send a message my way on Instagram. We will be adding more after our next road trip!
You might also enjoy:
Surviving A Road Trip with Toddlers; Our Best Tips!
10 Best Cars for Road Trippin' This Summer + Road Trip Tips
15 of the Best Summer Vacation Spots in the US for Families