Guys… I am SO Excited!!! It's that time of year again where one of our absolute favorite tour companies is giving away a FREE Trip to Paris!!! You can win an All Expense Paid International Trip for Two INCLUDING Flights, Accommodations, and UNLIMITED Fat Tire Tours. And, this year they have even upped the ante by including an all expense paid attendance to their wildly popular Fat Tire Rendezvous June 2017. So, if you are feeling lucky today read on and find out how to win a trip to Paris, France!
Win a FREE Trip to Paris- Giveaway
It's true that Paris is the city of love, romance and the best-baked bread and pastries you will ever stuff in your mouth. So, who wouldn't want to enter for a chance to win an international trip for 2 to this incredible destination with all expenses paid?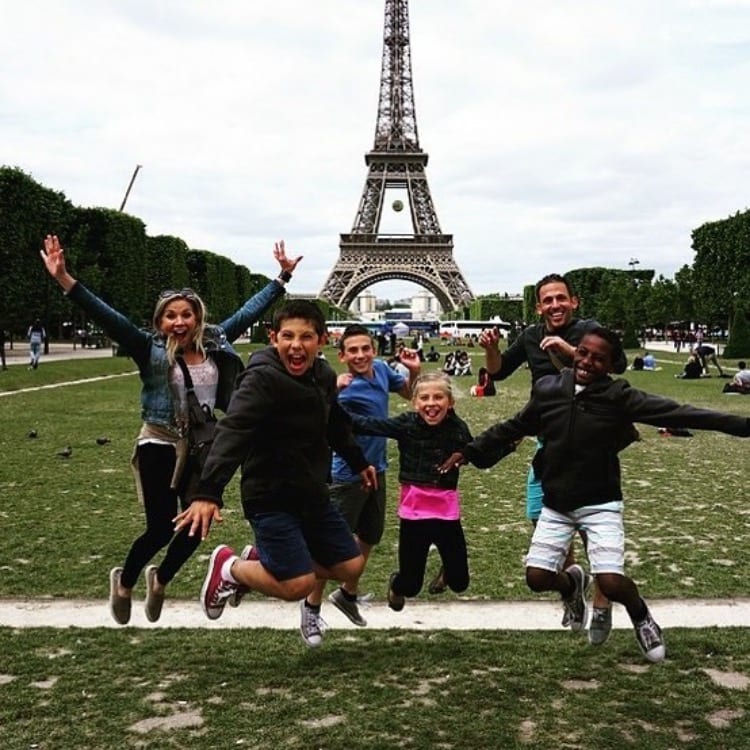 How to Win a FREE Trip to Paris; Contest Details:
Fat Tire Paris is hosting their 4th Annual "Win a Trip to Paris" contest. Click here for complete contest details!
Grand Prize
WIN A FREE TRIP TO PARIS FOR 2 INCLUDING:
Flights
Accommodations
UNLIMITED Fat Tire Tours.
+ Attendance for 2 for the Fat Tire Rendezvous next June 2017.
Weekly Prizes (every Friday from 8/19- 9/29)
Aug. 19th-  CUSTOMIZE YOUR VERY OWN NOTEBOOK FROM MAY DESIGNS + BONJOUR KALE BY KRISTEN BEDDARD. BECAUSE WHEN YOU WIN A TRIP TO EUROPE, YOU NEED TO REMEMBER IT!

Aug. 26th- A 90-MINUTE BIKRAM YOGA SESSION FOR TWO + PARIS DAY BIKE TOUR FOR TWO.

Sept. 2nd- FRENCH-INSPIRED WALL HANGING WITH PARIS QUOTE PRINT BY UNANCHORED STUDIO + LEATHER PASSPORT COVER BYALWAYS ROONEY + COPPER COFFEE POUR OVER BY YUCCA LANE.

Sept. 9th- PARIS COCKTAILS BOOK WRITTEN AND SIGNED BY DONI BELAU + PARIS DAY BIKE TOUR FOR TWO.

Sept. 16th- A LOVELY "OUI" ART PRINT BY ANNIE MONTGOMERY OWNER OF MONTGOMERY FEST + "IT TAKES TWO" PRINT BY BECKY SIMPSON OWNER OF CHIPPER THINGS. THE PERFECT WAY TO REMEMBER YOU WON A TRIP TO PARIS!

Sept. 23rd- "BE SWEET CHALLENGE" STATIONARY SET BY BETHANY SAUER CALLIGRAPHY + PARIS STYLE GUIDE BY ELODIE RAMBAUD.

Sept. 29th- "MY 3 FAVORITE CITIES" PRINT BY MARRY ME IN SPRING. WINNER ANNOUNCED FRIDAY, SEPTEMBER 29TH!

Free Trip to Fat Tire Paris Rendezvous
BONUS!!! One Global Munchkin Reader will Win a Bike Tour for 2 in Paris
Happen to be headed to Paris already?? Then, this is a FANTASTIC giveaway for you. One lucky Global Munchkins reader will Win a FREE Bike Tour for 2 with Fat Tire Paris (our favorite tour company in Paris- heck maybe anywhere!) 
Enter to Win a Free Trip to Paris:
Simply visit this page and learn how to win a dream trip to Europe in 2019! 
ps- new in travel + wanderlust this week Our Fat Tire Bike Experience + London with Kids
Pin for Later-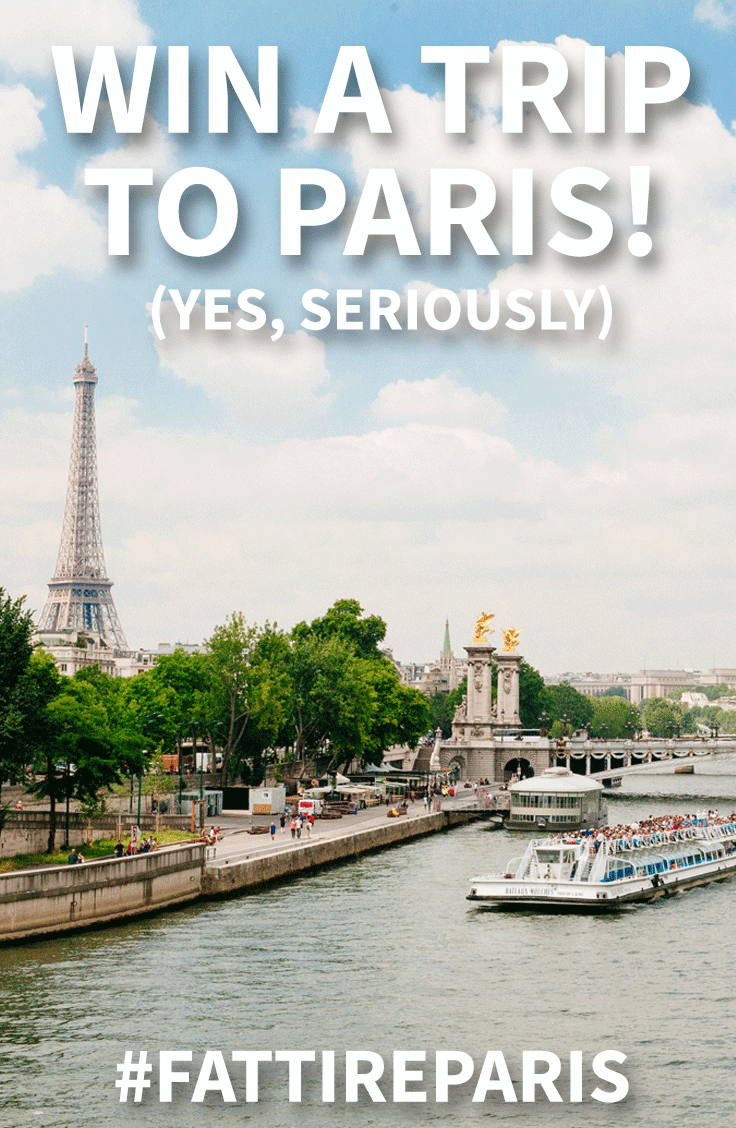 Why do you want to win a trip for two to Paris?
Tell me in the comments below. I love to read every single one!!
*A special thanks to Fat Tire Paris for sponsoring this post. At times Global Munchkins staff receives free product, payment for services rendered and/ or discounted rates. This does not hinder the views expressed above. All thoughts, facts and opinions expressed are, as always 100% our own.