This year might be the year of the road trip. We have done a California Coast Road Trip, a Southern Coast Road trip, but one of our favorite road trips is heading through Arizona. When it comes to unique and awe-inspiring terrain, an Arizona road trip is just what you are looking for.
The state is filled with gargantuan mountains and stunning natural landscapes, including one of the most visited natural attractions on Earth, The Grand Canyon. Beyond the beauty that lies in the Northern and Eastern parts of Arizona, the cities sprinkled among the west valley offer plenty to do as well. It'd be nearly impossible to spend a year in Arizona and hit every incredible attraction, but we figured we'd try our best to list off some of the must-do attractions by region.
Planning an Arizona Road Trip? 7 Incredible Places to Check Out!
Top Things To Do In Sedona
Enjoy The Many Hiking Trails
There are well over 100 different hiking trails in the Sedona area, each of which is unique in its own right. Best of all, a majority of these trails lead down into the famous red rocks. Be sure sure to bring along your camera as well, as there are just about a thousand opportunities to capture these magnificent rock formations.
We highly recommend heading to Cathedral Rock Trail for one of the best hiking experiences.
Go On a Jeep Tour
Sedona is one of the most beautiful places in Northern Arizona, so finding a unique way to see the landscape is a must! One of the most popular ways to enjoy the scenic landscapes in Sedona is by signing up for the Jeep Tours. The tours are led by wonderfully knowledgeable guides, and each one varies in terms of activity or theme. It's perfect for both history buffs and for those who aren't into hiking.
Slide Into Slide Rock
If you visit Sedona during the hotter summer months, visiting Slide Rock is crucial. It has been on our Arizona road trip bucket list for quite some time! This state park gets its name from the long stretch of slippery and mossy creekbed that acts as a natural waterslide for visitors. Bring your inflatable tube for summer fun and a cooler so you can crack open some cold ones with the rest of the summer partiers.
Top Things To Do At The Grand Canyon During an Arizona Road Trip
Visit Grand Canyon Village
One of the most popular park entryways is the Grand Canyon Village. It is a great starting point and you will find the visitor's center here. This village is also home to a special place called Yavapai Point, which just so happens to boast one of the best views in the entire canyon.
We recommend looking for lodging here if you don't want to camp within the park.
Hit The North Rim
While the South Rim is the most popular area of the Grand Canyon, we have another suggestion. We recommend heading to the North Rim where you can find some more rugged trails and get isolated from the massive crowds during peak season. It is the side of the Grand Canyon for nature purists. Once you're there, make sure to swing by Point Imperial, which stands as the highest point in the Grand Canyon at 8,803 feet.
Visit Havasu Falls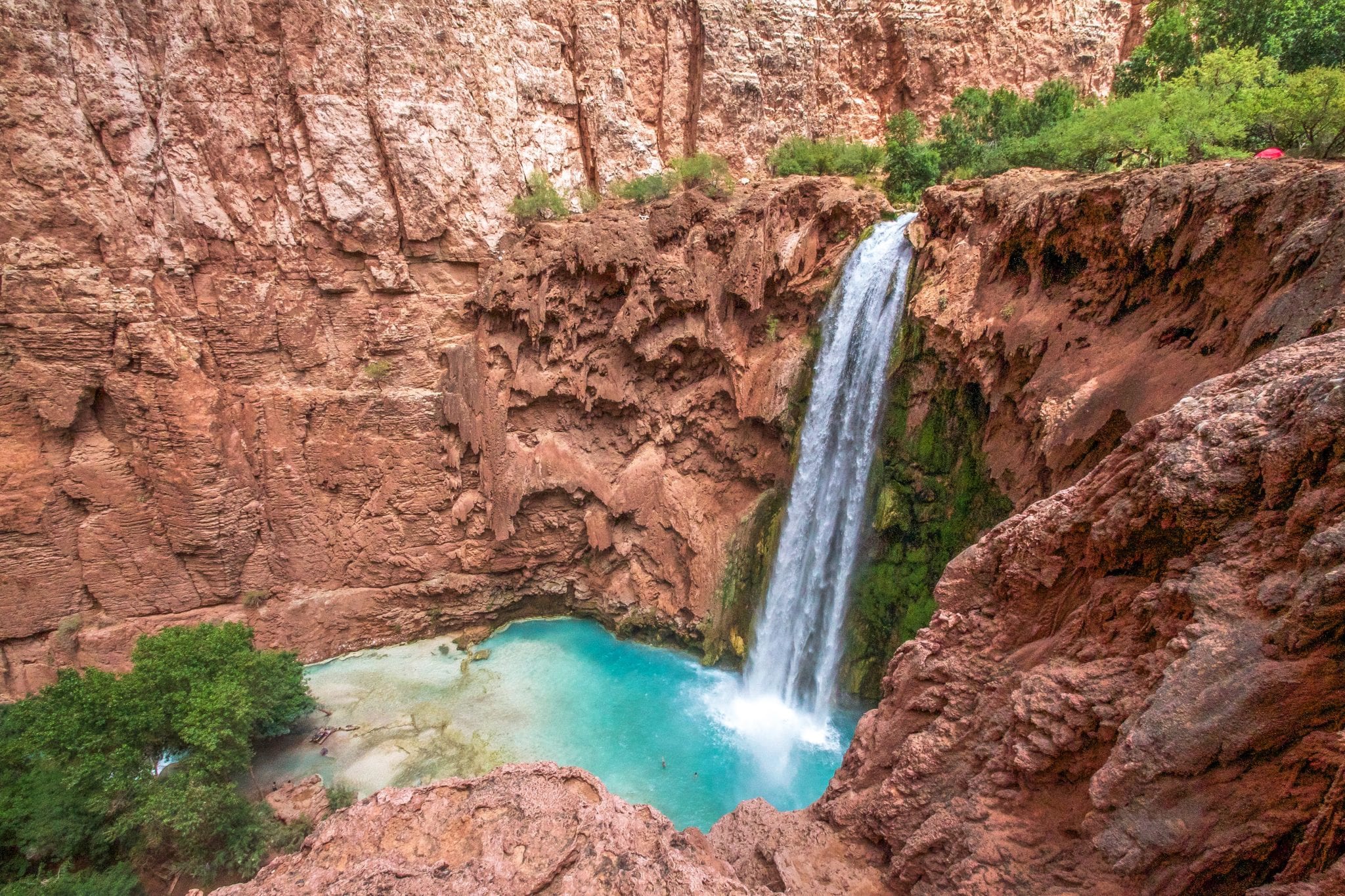 There is no doubt that Havasu Falls is one of the most beautiful spots in the Grand Canyon. This desert oasis is home to crystal clear waterfalls and a surreal backdrop of a red rock canyon. To get there, you have to hike just over 10 miles starting from the top of the Hualapai. It's a trek, but a must-do for adventurers when on an Arizona road trip.
Top Things To Do At Horseshoe Bend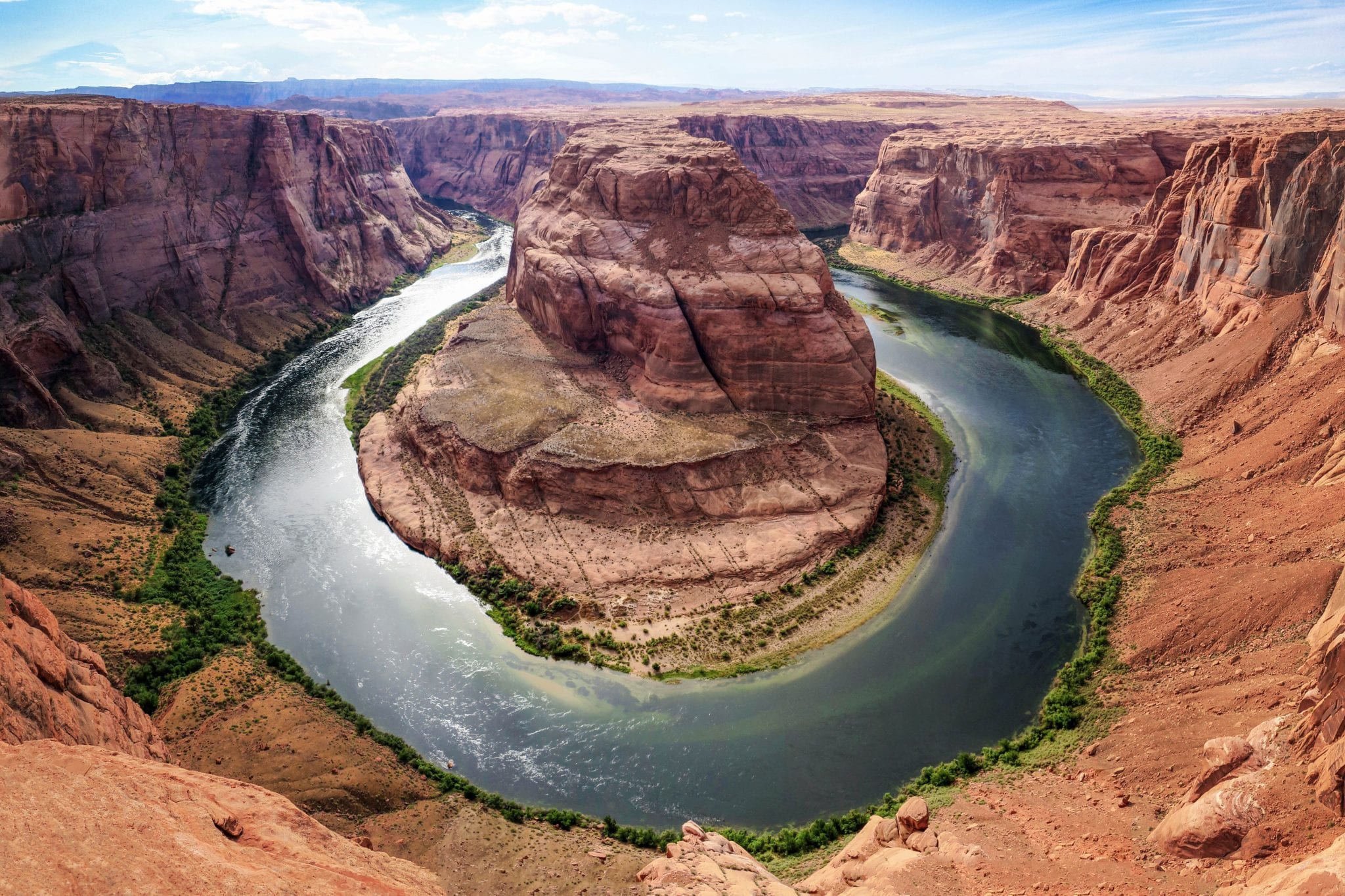 Capture Some Great Photos
One of the best times to capture photos of Horseshoe Bend is around sunset. The sun rests just behind Horseshoe Bend around sunset, allowing you to capture the last glimmer of light behind the sunset. We also recommend heading there at dawn for a more reddish glow. Check out more about Antelope Canyon here!
Take a Helicopter Tour
One of the best ways to gain a different perspective of Horseshoe Bend is by helicopter. The helicopter tours start near Lake Powell, so you get to catch a good view of the lake too. The tours are about 30-40 minutes long. Book your tour with Papillon ahead of time.
Go Rafting
Another cool way to visit Horseshoe Bend is by raft. The tour is about a day and a half long. It starts from the Glen Canyon Dam and runs through a number of picturesque sights before hitting Horseshoe Bend. You'll want to get in touch with Wilderness River Adventures if you want to book a rafting tour.
Top Things To Do In Scottsdale During an Arizona Road Trip
Stroll Around Old Town
After all that time in the car during a road trip, you might want to find a nice spot in Arizona to take a leisurely stroll. Old Town Scottsdale features a variety of walkable neighborhoods. You can find cool galleries in the Arts District, get some shopping in along Fifth Avenue, and head to entertainment district at night to discover some of the hot bars and clubs.
Visit The Museum of Contemporary Art
If you are a celebrator of modern art, SMoCA is the place to go. This museum is filled to the brim with ever-evolving, thought-provoking exhibitions. James Turrell helped to renovate the outside of the building as well, creating a piece of art that reflects the desert sky during the day and night.
Go Golfing
Scottsdale is one of the biggest gold destinations in the United States. There are a number of luxury resorts and almost 330 days of sunshine throughout the year. From Troon North to TPC Scottsdale to Grayhawk, there are plenty of great courses to practice your backswing.
Top Things To Do In Phoenix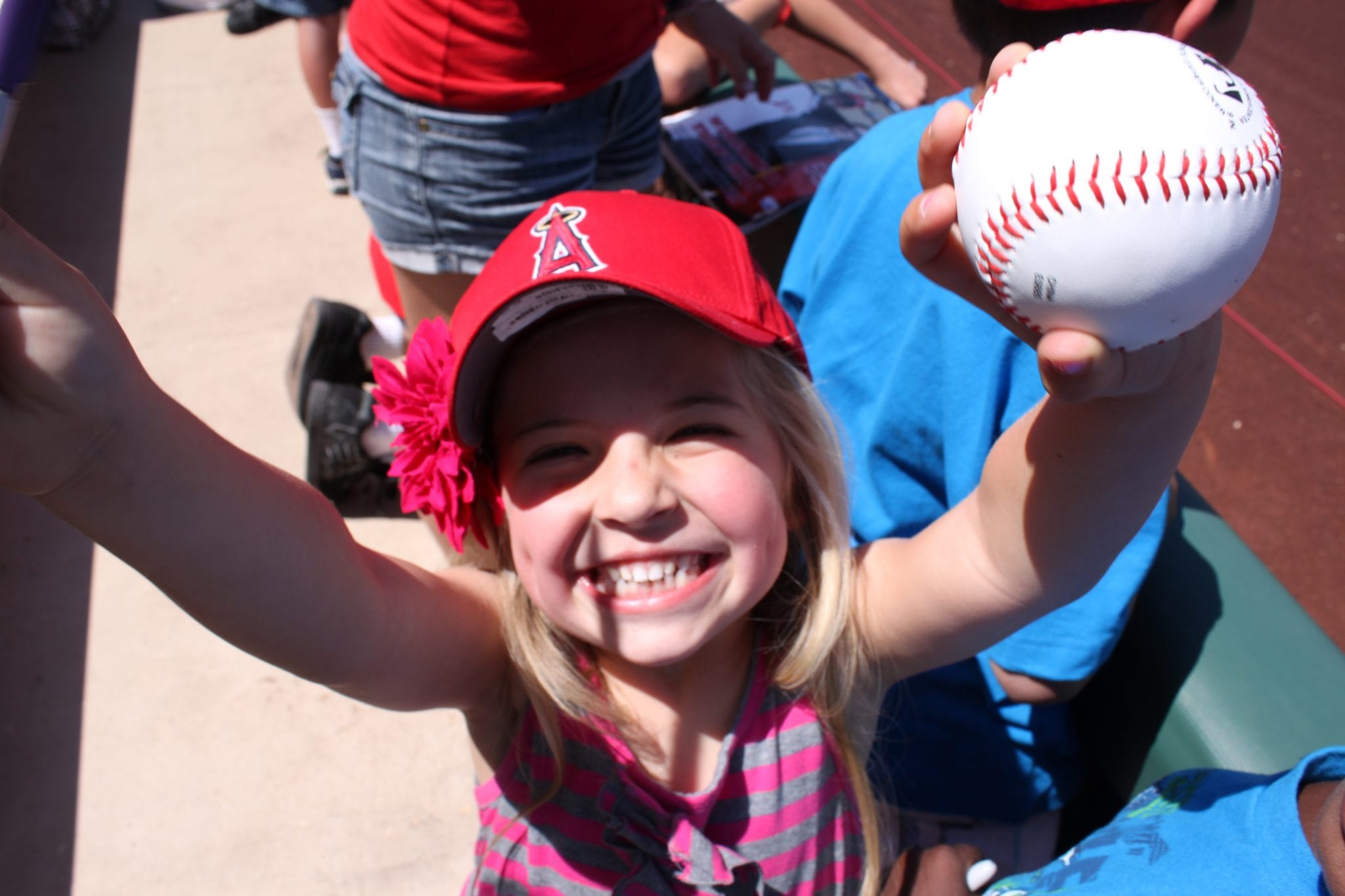 Catch a Game
The Phoenix area is home to several different sports teams that you can visit while on an Arizona road trip. Downtown, you will find Chase Field which is home to the Diamondbacks. Even if you aren't a huge fan of baseball, heading there is a great experience. The park's amenities include a variety of great restaurants and bars, as well as a pool and hot tub that sit just over 400 feet away from home plate.
Phoenix is also a hot spot for baseball Spring Training, so if you visit from February to March you have to catch a game. Just make sure to secure a shady spot and bring a water bottle along because summer weather arrives early here!
Hike Camelback Mountain
Camelback Mountain is one of the highest peaks in Phoenix and is among the most popular hikes in the state. At just over 2,700 feet in elevation, there is no better way to soak in the views of Phoenix than at the peak. There are a number of great trails to get up there, so make sure to do your research!
Take a Walk Through the Botanical Garden
The Desert Botanical Garden lies at the north end of Papago Park and is home to over 4,000 different species of plants. In all, there are well-over 50,000 plants to enjoy from regions including South America, Australia, California, and more. You and your family will enjoy the sprawling trails while learning about conservation.
Check out my top things to do in Arizona for Spring Break
Top Things To Do In Tucson
Hike Through Saguaro National Park
Saguaro Park stretches over 91,000 acres across and is home to the symbol of Arizona, the Saguaro cactus. There are many miles of hiking trails, perfect for those who want to explore the iconic landscapes of the southwest. Make sure to get to the park before morning to avoid the hot sun!
Visit Mission San Xavier del Bac
Just south of Tucson lies Mission San Xavier del Bac. it is one of the most stunning examples of architecture from the 18th century. We highly recommend taking the guided tour, as you learn a lot more about surroundings and help to keep the mission alive through donation.
Hit The Dude Ranch
Tanque Verde Ranch is located on 60,000 acres of some of the most beautiful desert landscapes in Arizona. This old-time cattle and guest ranch sits adjacent to Saguaro National Park and acts as the prime destination for tourists who are looking to live the old-school southwest life for a few days.
I hope this list has helped you add some incredible stops to your Arizona road trip itinerary! This state really has something special, from Route 66 to the painted desert skies, you will be awestruck. We find ourselves amazed by this state every time we visit and can't wait to get back there soon!
You May Also Like:
5 Reasons Arizona Grand is an Amazing Family Getaway
10 Spectacular Things To Do In Page Arizona from our friends at No Back Home
Top 15!- The Best Places to Travel with Kids [2 Will Surprise You]