If you're thinking of planning a trip with your little ones, we highly recommend heading to Dallas. Dallas, Texas, has a wide variety of exciting activities for children and adults, including many larger-than-life experiences! Of course, everything is bigger in Texas! Dallas is very much different than other Texas cities, such as Houston, San Antonio or Austin, and has its own charm.
Come with us as we explore the top 15 things to do in Dallas with kids!
Top Golf
Why You Should Go
Top Golf is the new way to golf, offering a fun and exciting way for families and friends to spend the day at a high-tech driving range. Top Golf in Dallas has a wide range of climate-controlled hitting bays, allowing you and the family to whack balls, play games, and dine on delicious eats!
Dallas World Aquarium
Why You Should Go
The Dallas World Aquarium is a place where both kids and adults can visit to meet some of their favorite creatures up close. Plus, the aquarium isn't limited to fish, offering several unique exhibits like the Orinoco Rainforest! The aquarium staff is ultra knowledgeable too, teaching visitors about endangered species and the importance of species conservation.
Dallas Arboretum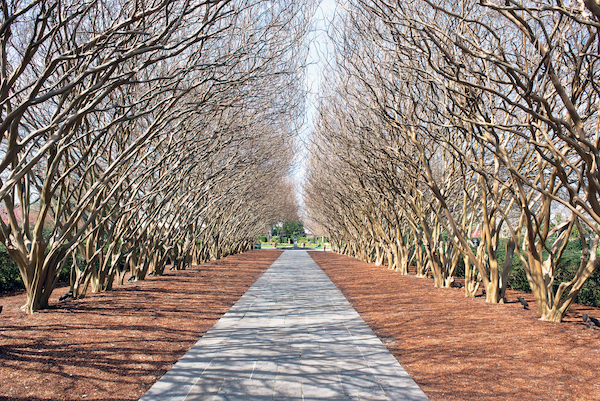 Why You Should Go
If you're looking for a peaceful way to spend the day with your children when the sun is shining, then look no further than the Dallas Arboretum. The Arboretum is a wonderful place to learn about plant life while walking among the lush, endless botanical garden. We recommend trying to go during the floral festival if you want to get in on the action!
Hop-on Hop-Off Trolley
Why You Should Go
The Hop-On Hop-Off Trolley runs up and down Dallas' historic McKinney Ave, offering a wonderful way to explore the city. You can tour the Arts District or downtown, hopping on and off as you please. Plus, the trolley is completely free!
Klyde Warren Park
Why You Should Go
Klyde Warren Park is one of the most popular destinations in Dallas, as it sits adjacent to the Arts Districts. You can let your kids run around and have fun on the playground. Plus, if you go during the weekend, you might get lucky enough to catch one of the live concert events! From playing sports to ice skating, there's so much to do here!
The Arts District
Why You Should Go
The Arts District is a wonderful option if you don't have plans for the day. Many people refer to this area as the "Brooklyn" of Texas. The Arts District sits adjacent to the river and has tons of special art and music shops, as well as fantastic eateries!
Highland Park Village
Why You Should Go
Highland Park Village is the place to go if you want to get some shopping in! In fact, Highland Park Village has the greatest number of shopping centers per capita! This shopping center was the very first outdoor shopping center, boasting unique, Spanish colonial architecture and hundreds of boutique stores.
Reunion Tower
Why You Should Go
To catch a glimpse of the entire city, we recommend heading over to Reunion Tower, a 470-foot tower with an observation deck that many tourists like to attend! Dallas has truly become a metropolitan marvel over the past few decades, and your kids will surely enjoy looking out and taking in the magnificent views. Make sure to snap some panoramic pics!
Sightseeing Bus Tour
Why You Should Go
Explore the city while taking in the sights on the Sightseeing Bus Tour. Sit up on the second-floor deck of the sightseeing bus and take in the beautiful nuance of this major Texan city. We recommend doing this the first day you get to Dallas, as it offers a wonderful way to get your bearings straight and decide where in Dallas you want to spend time.
Trinity Groves
Why You Should Go
Trinity Groves is the place to be if you have a big appetite. Here you'll find food from all over the world, as well as some of the best Texan staples around. You have to try the BBQ and Tex Mex that Trinity Groves has to offer. Once you're done, make sure to hit the Cake Bar to fill your sweet tooth needs!
White Rock Lake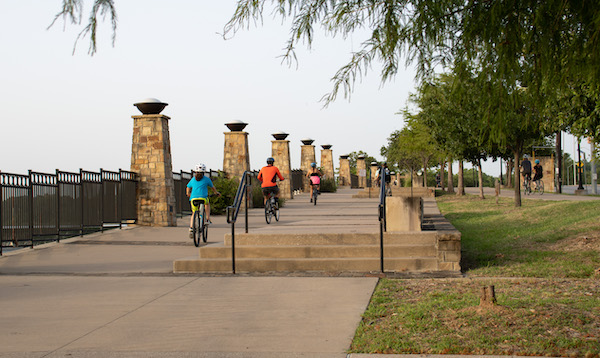 Why You Should Go
You and your family will love taking a bike ride around White Rock Lake. Of course, if the weather permits, you can also kayak, canoe, or go fishing! The lake is absolutely enormous and welcomes millions of visitors every year. In our eyes, it's one of the best natural splendors in the American southwest.
Cedar Ridge Preserve
Why You Should Go
While many people think of desert landscape when they think of Texas, Dallas is full of lush, green plant life, perfect for camping and hiking. We highly recommend heading out to Cedar Ridge Preserve, which lies in the Texas Hill Country. The Reserve is a wildlife habitat with more than 600 acres of land to explore. Plus, it's only a short drive from downtown!
Texas Horse Park
Why You Should Go
What is more Texan than enjoying a beautiful day on horseback? The Texas Horse Park sits within the Great Trinity Forest, providing high-quality lessons and unique horseback excursions. The park, which was once owned by Davy Crockett and his wife, is ridden with trails. It's the perfect place for little ones to learn about equestrian history in Texas.
Six Flags Over Texas
Why You Should Go
If you're a family of thrill-seekers, there's no better place to go than Six Flags Over Texas. The park lies in Arlington, which is just between Fort Worth and Dallas, and has rides and entertainment for people of all ages! Plus, the park is incredibly family-oriented, offering special events and family discounts throughout the year.
Tour AT&T Stadium
Why You Should Go
If you want to drive a bit out of town, we recommend catching a tour of AT&T Stadium. The tours, which are available daily, are very appealing for people of all ages. Take a nice afternoon and throw a ball around on the field or explore the halls of this legendary stadium to learn more about the history of the Dallas Cowboys!
Map of Things to Do in Dallas with Kids
Frequently Asked Questions about Things to do in Dallas with Kids
What is there to do for families in Dallas?
Dallas World Aquarium
Dallas Arboretum
Klyde Warren Park
Dallas Zoo
Grapevine Vintage Railroad
Six Flags Over Texas
Legoland Discovery Center
Epic Waters Indoor Waterpark
What to do for free in Dallas?
The Sixth Floor Museum at Dealey Plaza
Dallas Arboretum & Botanical Gardens
The George W. Bush Presidential Library and Museum
Dallas Museum of Art
Dallas Cattle Drive Sculptures
Dealey Plaza National Historic Landmark District
Klyde Warren Park
The Arts District
Walk around Highland Park Village
White Rock Lake
When is the best time of year to visit Dallas?
It depends on the kind of weather that you enjoy. Spring time between the months of March and April. Winter time is much colder and the Summer time brings the hot, scorching temperatures. May, June and October are the more rainy months.
If you enjoyed reading our top picks of things to do in Dallas with kids, you might also like:
15 THINGS TO DO IN FORT WORTH WITH KIDS YOU'LL LOVE!
15 AMAZING THINGS TO DO IN AUSTIN WITH KIDS