Fort Worth is a wonderful travel destination to consider if you have little ones! The city has plenty of kid-friendly attractions, from the zoo to the many interactive museums and beyond. With fun neighboring cities of Dallas and Arlington, there is ton to do in this city.
Fort Worth is much different than other Texas cities like, Austin, Houston and San Antonio, with it's quaint size you aren't intimidated by its size like that of Houston. Check out our list of things to do in Fort Worth with kids below!
Fort Worth Stockyards – One of the Best things to do in Fort Worth with kids
Why You Should Go
Stockyards is one of the top attractions for families in Fort Worth, and it is even listed on the National Register of Historic Places. If you want to take a step back into old western times, then Stockyard is the place to be. Here, you can learn about the western heritage and the history of the livestock industry! Plus, you'll find plenty to do, such as the Cattle Pen Maze, the Vintage Railroad, and Billy Bob's Texas!
---
Cattle Pen Maze
Why You Should Go
The Cattle Pen Maze is a unique interactive attraction your little ones will love! The maze isn't long, and you can easily do it a few times in the afternoon! The game is that you have to find each letter for the word "Maze" as you travel through the numerous cattle pens. The cattle pen maze is in Stockyards and offers a great way to kill some time and keep the kids entertained!
---
Fort Worth Zoo
Why You Should Go
The Fort Worth Zoo is home to more than 500 species of animals. Plus, you'll find one of the best reptile collections in the world, perfect for snake and alligator lovers! Beyond getting to take a closer look at the thousands of resident animals living here, you can learn about the conservation efforts that stretch across 30 countries. Your toddler will love the animal-themed playground too!
---
Epic Waters Indoor Waterpark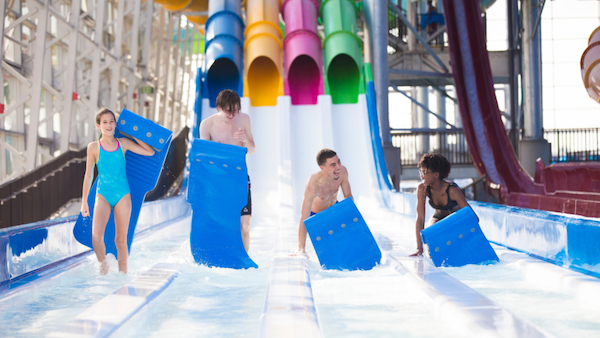 Why You Should Go
Epic Waters is Fort Worth's year-round indoor waterpark, perfect for visitors coming any time of year! From slides to games to rides and beyond, there are so many things to enjoy at this park! Plus, the food is actually great, perfect for families who want to spend all day slipping and sliding! We highly recommend trying out the wave simulator while you're there!
---
Hawaiian Falls Waterpark
Why You Should Go
If you end up visiting during the summer, we recommend heading gout to Hawaiian Falls waterpark! This Hawaiian-themed waterpark has tons of fun, clean, and safe slides, including the lazy river, wave pool, and Hawaiian Halfpipe! You'll find nothing but tropical vibes here, offering a wonderfully relaxing way to escape the Fort Worth heat and chill out for a day!
---
Burgers Lake
Why You Should Go
Burgers Lake is a wonderful destination for those who want summer fun. The lake is about the size of an acre, offering plenty of ways to swim, dive, slide, and swing. You'll even find a tube rental place nearby if that's more your style. If you're looking for a relaxing way to spend the day outdoors, we recommend bringing a picnic so you can eat on the adjacent sandy beach.
---
Benbrook Stables
Why You Should Go
It ain't a Texas trip unless you get a taste of the cowboy life! The Benbrook Stables is a full-service, family-owned equestrian center that sits atop 100 acres of gorgeous Fort Worth land. From riding lessons to trail rides and beyond, Benbrook Stables offers the perfect way for your family to explore equestrian life.
---
Fort Worth Herd
Why You Should Go
The Fort Worth Herd is the only twice-daily cattle drive in the world. The cattle drive takes place each day at 11:30 a.m. and 4 p.m. on Exchange Ave. During the show, you get to watch as real Texas cowhands herd a ton of Texas longhorns through the Stockyards National Historic District.
---
Hit some Golf Balls at Top Golf
Top golf is a great place for the family to go and have a great time. They have several locations throughout Texas. At Top Golf you get setup to launch golf balls from three different levels.
Plus, they have delicious food to dine on. Our personal favorite is the Asian Wings and Steak Tacos.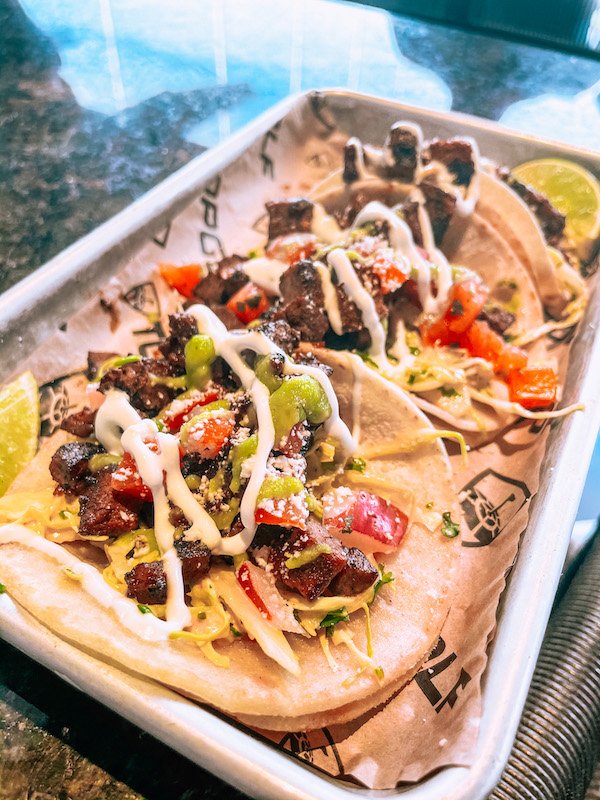 Pro Tip – Make a reservation as this place does book up pretty fast.
---
Fort Worth Water Gardens
Why You Should Go
The Fort Worth Water Gardens is somewhat of an oasis in the middle of the Downtown Fort Worth area, offering a unique way to escape the Texas heat and the hustle and bustle of the city. This unique urban park has been around since 1974 and is highly regarded for its astounding engineering and architecture.
To this day, it is one of the most popular spots for family outings. You can enjoy three pools with unique environments to explore, as well as a mountainous climbing structure. Many families take food to picnic next to the amphitheater.
---
Trinity Trails
Why You Should Go
If your family is more on the active side and you want a little taste of Fort Worth's nature, we recommend hitting Trinity Trails. Trinity Trails follows alongside the Trinity River, allowing visitors to stay cool while getting a look at some of the city's top attractions!
Whether you choose to jog, walk, or bike along this 70-mile trail is totally up to you! However, if you want to approach the trail Texas style, we recommend going horseback!
---
AT&T Stadium Tour
Why You Should Go
Home of the Dallas Cowboys (boo, we are niner fans), AT&T Stadium is one of the most popular destinations just outside of Fort Worth. The stadium is amazing. We went for a recent pllayoff game and it was one of the best stadiums we've been to. If you're planning on going, we recommend taking one of the tours the stadium offers. Of course, if you don't want to fork over the cost, you can also take one of the self-guided tours, which are available on the weekends when the field is in place.
---
Six Flags Over Texas
Why You Should Go
If big thrills are your thing, then we highly recommend hitting Six Flags Over Texas! Here you'll find thrilling rollercoasters, attractions, and shows for all ages! This 212-acre theme park is one of the most popular parks in Texas and truly has something for everyone! Whether you want to spend your day soaring over Gotham City or cooling off in the White Water Bay waterpark is up to you!
---
Andretti Kart Racing
Why You Should Go
For families that want to put the pedal to the metal, Andretti Kart Racing is the way to go. Andretti has some of the best go-karts in the game. Junior karts go up to 15 mph, while adult karts can go up to 35 mph! Spend the day racing around the high-end indoor track and enjoying the many games the facility offers!
---
Where to Stay – Gaylord Resort & Convention Center
With ten acres of open space and ten unique restaurants to pick from, Gaylord Resort & Convention Center is one of the best places to stay during a Fort Worth vacation! Within the resort, you'll find plenty of exciting amenities, including the Glass Cactus nightclub, the Paradise Springs waterpark, and much more!
---
Map of Things to Do in Fort Worth with Kids
Frequently Asked Questions about Things to do in Fort Worth with Kids
What is there to do in Fort Worth for free?
Sundance Square
Fort Worth Stockyards National Historic District
Fort Worth Water Gardens
Kimbell Art Museum 
Fort Worth Botanic Garden
Bureau of Engraving and Printing
Amon Carter Museum of American Art
Trinity Park
Is Fort Worth family friendly?
Yes! There are definitely plenty of activities to do for the entire family. Six Flags over Texas is great for the adrenaline junkie in the family, Fort Worth Water Gardens or the Trinity Trails for the nature lover, and Fort Worth Stockyards and Fort Worth Zoo for the animal lover in the family.
What is there to do in Fort Worth with Kids at night?
Billy Bob's Texas
Movie Night at Coyote Drive-In
OMNI IMAX® Dome
Shopping Districts
Andretti Kart Racing
Sundance Square Plaza
Top Golf
If you enjoyed this article on thing to do in Fort Worth with Kids, you might also enjoy these:
15 AMAZING THINGS TO DO IN AUSTIN WITH KIDS
12 WONDERFUL THINGS TO DO IN WACO, TX [MAGNOLIA & MORE!]
10 OF THE BEST HOUSTON BEACHES
Latest posts by Michael Mamian
(see all)