Just a few hours away from San Antonio and Houston and off the Gulf of Mexico near the Ship Channel of Corpus Christi lies Port Aransas. People that come here enjoy the wide range of unique beach activities, including skydiving, parasailing, and aerial touring!
If you're taking a trip to Port Aransas and you're not sure where to make your first move, here's a list of some of our favorite things to do in Port Aransas with kids
Why You Should Go
Parasailing is a super popular attraction in Port Aransas, and Chute 'Em Up Parasailing is one of the premier companies that offer it. With Chute 'Em Up, you and your family can take excursions from the Lydia Ann Channel along the Gulf of Mexico. Every flight is guided by trained company boat captains, who allow their rides to fly 300 feet above sea level!
Why You Should Go
The Dolphin Watch Nature Tours company has been operating in Port Aransas for more than three decades, offering passengers the chance to catch a glimpse of one of humans' favorite sea creatures! The Mustang boat can hold up to 100 people and features two large decks to spread everything out. We highly recommend checking out the Sunset Cruise if you want to soak in beautiful views of the horizon!
Why You Should Go
Coffee Waves is an iconic Texas franchise, offering some of the best coffee in Port Aransas and beyond. You can enjoy everything from cortados to macchiatos to pastries and beyond! While you're there, make sure to try some of the house-made gelato, as Coffee Waves always keeps 90 flavors in rotation.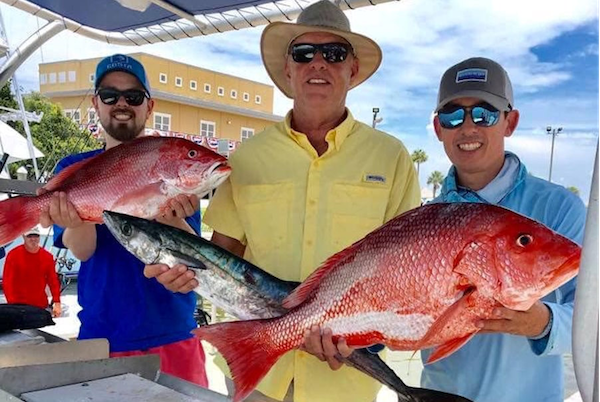 Why You Should Go
Captain Arthur Serrano, one of Texas' most experienced deep-sea fishermen, leads Hot Spot Fishing Charters. You can rent one of these charters for either four, six, eight, or ten-hour excursions, with different packages available depending on your experience level. The 36-foot Yellowfin center console vessel is a pleasure to be aboard, and all supplies, including reels, rods, bait, lures, and tackle, come with the fishing package!
Why You Should Go
In 2007, this 20th-century Port Aransas home was donated to the Port Aransas Preservation and Historical Association, as it was one of the most endangered structures in the state at the time. As of today, this home is a public museum with revolving and permanent exhibits showcasing the history and culture of the area. You can also get in touch with this museum to get guided tours of nearby attractions, such as the Little Chapel on the Dunes.
Why You Should Go
This 3,954-acre state park is a major attraction in Port Aransas and was once frequented by wild mustangs during the 19th century. You'll find more than five miles of picturesque coastline with tons of room for surfing, swimming, hiking, kayaking, or sunbathing. Make sure to bring a pair of binoculars, as there are 400 species of birds on the island!
Why You Should Go
Roberts Point Park is a 50-acre peninsula that sits adjacent to the Corpus Christi Ship Channel, serving more than 250 boats regularly. While the park hosts several events, such as fishing tournaments and family reunions, the concerts are where it's at. Every second Friday between April and October, you'll find the Sunset Sounds concert series at the Patsy Jones Amphitheater in the park. One of our favorite things to do in Port Aransas with kids!
Why You Should Go
If you're looking to unleash your inner swashbuckler, we recommend climbing aboard the 70-foot pirate ship from Red Dragon Cruises. This vessel was made to replicate pirate ships from the 17th century, all while offering modern yacht amenities, such as a concession bar and a full restroom. Enjoy interactive entertainment like dancing, fighting, and battle reenactments.
Why You Should Go
The Texan Warbird Adventures company gives tourists an opportunity to fly above the Port Aransas Coastal Bend in a unique vintage North American T-6 Texan Warbird. Every flight is led by a fourth-generation licensed instructor and pilot. You can take one of their incredible half-hour flights and see the Intracoastal Waterway that runs through the city or get sights of Corpus Christi nearby!
Why You Should Go
Skydive South Texas offers the only tropical skydiving adventure in the state of Texas, where people can fall from thousands of feet over San Jose Island or nearby beaches. Skydive South Texas offers return ferry tickets, as well as professional photos and videos so you can remember your experience. If you already consider yourself a seasoned skydiver, we recommend booking one of the private skydiving excursions!
Map of Things to Do in Port Aransas
Frequently Asked Questions about Things to do in Port Aransas with Kids
What is Port Aransas known for?
Port Aransas is most well known as the fishing capital of Texas, but as you can see from our list above, there is plenty more to enjoy in this town for the whole family.
When is the best time to visit Port Aransas?
Summer is the prime time to visit, but early spring and fall are also great times to visit if you want less crowds.
Where can I take my kids in Port Aransas?
Port Aransas Beach
The Port Aransas Ferry System
Mustang Island State Park
Leonabelle Turnbull Birding Center
Roberts Point Park
Port Aransas Nature Preserve at Charlie's Pasture
Texas SandFest
Horace Caldwell Fishing Pier
If you enjoyed our list of things to do in Port Aransas with kids, you might also like:
15 AWESOME THINGS TO DO IN CORPUS CHRISTI WITH KIDS
Pin for Later: Top 10 of the Best Things to Do in Port Aransas with Kids!