Located between Memphis and Nashville lies the Hub City- Jackson, Tennessee. Rich with history, Jackson is a great town to visit if you're traveling through Tennessee. Just like Knoxville, It offers unique experiences, quiet parks, and fun attractions for kids.
If you're looking to escape the fast pace and large crowds in the cities, Jackson, Tennessee is a great choice for a day of fun. Continue below for 15 things to do in Jackson with kids!
Why You Should Go
This one-of-a-kind attraction is dedicated to American railroader, Casey Jones. Perfect for kids of all ages, The Casey Jones Home & Railroad Museum offers many displays, from his historic home to a real 35-ton train. Kids are even able to climb up and ring the train's bell. Also part of Casey Jones Village are Casey Jones Mini-Golf, The Shoppes at Casey Jones Village, The Wellwood Store, The Village Chapel, and The Village Baker.
Why You Should Go
Adults and children alike will have a blast getting their favorite treats here. The Ice Cream Parlor & Fudge Shoppe is located inside The Old Country Store at Casey Jones Village. It is a recreated 1880's ice cream parlor and named one of the top 50 ice cream parlors in the United States. In addition to ice cream and fudge, there is also a rare 1880's soda fountain.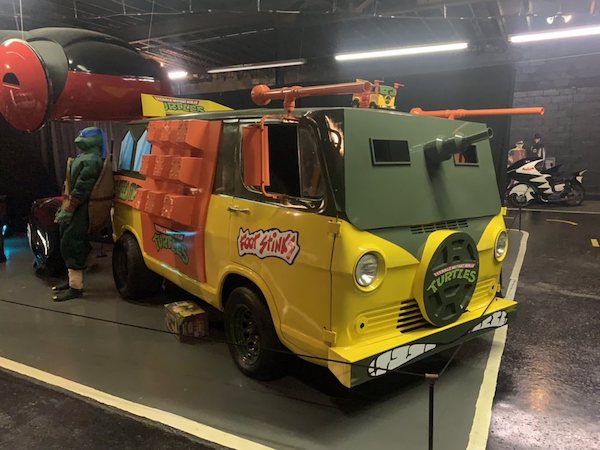 Why You Should Go
The whole family will love seeing the more than 50 cars, motorcycles, trucks used in TV and movies at Rusty's TV & Movie Car Museum, and the TV and movie props and memorabilia as well.
Why You Should Go
New to Jackson is teenager owned, Peppermint Addie & Co. Here you can find countless sweet treats and everyone in the family is sure to find something to satisfy their sweet tooth. Treat yourself to ice cream, cookies, candy, chocolate covered pretzels and more all while supporting a young girl's dream!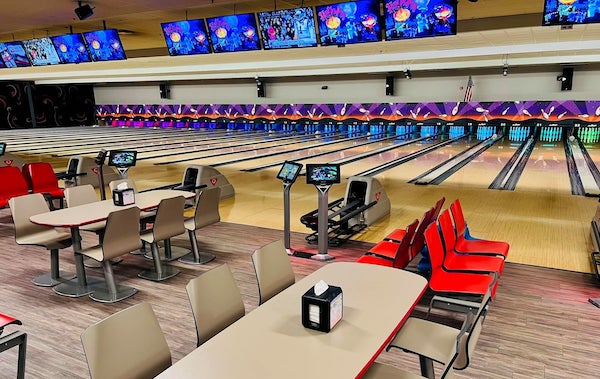 Why You Should Go
At Jackson's Family Fun Center, there really is fun for everyone in the family. Choose between bowling, skating, mini-golf, laser tag, go karts, an arcade and a virtual roller coaster. "Fun cards" are available, which can bundle activities and save you money. Make sure you check out their specials like Dollar Bowling and Dollar Skating to save even more.
Why You Should Go
If you're looking to take your children to an authentic skating rink, Ritz Magic Wheels is the place to go! They have skating with a live DJ, an arcade that is just 10 cents per token, and laser tag too. If your kids get hungry, they also have a snack bar with plenty of food items to pick from.
Why You Should Go
Another great attraction for active families is Battlezone Park. Here families can choose from several exciting games like axe throwing, paint ball, airsoft, nerf ball, gellyball, and laser tag.
Why You Should Go
With Jackson being the birthplace of Carl Perkins, it shouldn't come as a surprise that there is a place dedicated to him and his early contributions to rock and roll music. In addition to the extensive Carl Perkins memorabilia collection, you can also find information about the first Hard Rock Café location in the United States, which was at The Old Hickory Mall in Jackson.
Why You Should Go
If you're interested in an activity with a little more adventure, Jackson Escape Rooms has you covered. They offer multiple rooms, with varying difficulty. Adults and children of all ages are allowed to test their wits and see if they have what it takes to crack the puzzle. This is one of our favorite things to do in Jackson with kids!
Why You Should Go
A favorite among locals, North Park is a great place to get fresh air and exercise. A large playground, picnic areas, 1.3-mile lighted walking trail, soccer and baseball fields, tennis and sand volleyball courts, and exercise stations can be found here. As an added amenity, the park also has restrooms.
Why You Should Go
Escape the commotion of the city and head out to Cypress Grove, a nature preserve for native wildlife and plants. You can walk over a mile along a boardwalk through a forest of cypress trees. The park offers an observation tower, lake, pond, picnic areas, an educational facility, and restrooms. While the park occasionally offers events and classes on nature and wildlife, Cypress Grove is a great place to just enjoy nature, take a walk, fish, or look for any of the animals that call the park their home.
Why You Should Go
If you have children with a lot of energy to burn, another place to take them is Sky Zone Trampoline Park. Older kids and teens can jump and play games, and little ones can play safely in the Toddler Zone.
Why You Should Go
Looking for a relaxing activity instead? Catching a movie at Empire 8 is a perfect idea. Empire 8 is all about comfort and convenience with wide reclining seats, food that can be delivered to your seat, swinging trays with cupholders, online ordering, and a clean facility.
Why You Should Go
Located a short drive from Jackson in Pinson, Tennessee, Pinson Mounds is an incredible place to visit. As a national historic landmark, you can see at least 15 Native American burial and ceremonial mounds over the 1,200-acre park. The park has six miles of trails; some paved for bicycle or wheelchair access, and others that are gravel or forest floor reserved for hiking only. The park also contains a museum inside a replica of a Native American mound to see exhibits focusing on Tennessee's early history. Stop by the Visitor's Center Gift Shop to learn about the park, get a map, or look for a souvenir.
Why You Should Go
Approximately 20 miles from Jackson is Tennessee Safari Park in Alamo, Tennessee. This unique attraction offers a drive through safari park, walk through safari, animal preserve, petting zoo, playground, seasonal concessions, and a gift shop. During the hour-long drive through the safari, you can see, interact with, and feed over 40 different animals including camels, giraffes, kangaroos, ostriches and zebras. Throughout the walk-through section, you can see over 20 more different animals. If you visit, make sure you bring cash- credit cards are not accepted at the gate!
Map of Things to do in Jackson with Kids
If you enjoyed our list of things to do in Jackson with kids, you might also like:
15 BEST KNOXVILLE AIRBNBS FOR YOUR TENNESSEE VACATION
10 OF THE ABSOLUTE BEST BEACHES IN TENNESSEE
Pin for Later: The Best Things to do in Jackson with Kids