Eeeek! I am SOOOOO excited we are t-minus 5 days from our very first trip to Tulum, Mexico. I have heard so many incredible stories about Tulum's beaches, the crazy delicious vegan restaurants in Tulum, and the chic boho hotels too. For fun, I thought I would make a list of all the things I hope to see & do in this amazing destination. Make sure if you have suggestions for me you leave them in the comments 😉
Tulum Bucketlist- Things To Do, The Best Tulum Beach, Popular Restaurants & Spas

Things to Do
Tulum Ruins
Did you know they have ruins right there in Tulum? And, there is supposed to be a GORGEOUS beach right there below the ruins so after you tour them you can cool off in the ocean. The most beautiful strip of Tulum beach is supposed to be in front of the Mezzanine Hotel which is also near the ruins so I am hoping we get the chance to check it out.
I have read that you can get to the ruins by cab, shuttle, or by hopping on a bike (bike rentals are supposed to be very popular in Tulum). There is a small entrance fee to see the ruins and we have been told to be sure to bring exact change when we visit.
Chichen Itza and Coba
About 2 hours away you can find the more famous ruins including Chichen Itza, a UNESCO World Heritage Site. Coba isn't too far from there and that ruin you can actually still climb which would be a super cool experience. I did see several guided tours for these more popular ruins and I can bet that is probably a good way to see them.
Casa Magna
Drug lord Pablo Escobar had a vacation home in Tulum which is now open to the public and it is supposed to be incredible.
Cenotes
We loved swimming in the cenotes on our last trip to Cancun with the kids (read more about that trip here), so I am really looking forward to doing that again. There are plenty to choose from. Here are a list of the ones that seem worthy of a visit.
Dos Ojos Cenote popular for good reason it seems this cenote is partly underground and popular among scuba and snorkelers. The water looks incredible from what I have seen.
Cenote Nicte-Ha is a lesser-known and absolutely beautiful cenote located near Cenote Dos Ojos.
Gran Cenote is a gorgeous, and very popular, cenote located pretty close to the Tulum Ruins. I have been told by several people to arrive early before the tour buses from Cancun start showing up 😉
Casa Cenote is totally different with an exposed sky it looks more like a lake. But, the water still looks pretty incredible.
Aktun Chen Cenote incredible caves that look reminiscent of the Carlsbad National Park caves in New Mexico which I just was oogling over on my fellow family travel writing friend's Instagram account. I was told this cenote is only about 5 minutes away from Akumal beach which is another spot I am hoping to hit up, so, maybe we can make a day trip out of
Il Kil Cenote this cenote appears to be one that people visit if they go to Chichen Itza as it is quite the drive from Tulum. That said the pictures on Tripadvisor literally take my breath away.
Kaan Luum Lagoon I LOVE Instagram, it's my favorite form of social media, and I happened to see a photo on there of a woman on a wooden pier over a lagoon and this is where it was taken. I would LOVE to get that shot, but I am sure you have to get there bright and early to beat the crowds. We'll see… wish me luck!
Xel-Ha Park not too far away you can find Xel-Ha Park, which we happened to visit with the munchkins last summer. Read our full review and check out all of our photos here. This park is part of the Xcaret Parks and has super fun ziplines, cenotes, dolphin & manatee encounters and more!
Akumal is an amazing location where you can rent snorkels and swim in the ocean with live sea turtles! It can be a bit touristy and you should skip the offers for tours before you actually get to the little dive shop on the beach. But, the experience is worth the hassle in my book. In fact, we will most likely take the two other couples traveling with us to Akumal even though we already visited last year.
Playa del Carmen is just a short drive from Tulum, we loved strolling Avenida 5 there last year. There were some great cafes and an INCREDIBLE French Bakery that made fresh croissants and macarons. It may be worth the drive to return, those warm croissants were INSANE!!
Restaurants
So, there are a few Tulum restaurants that make it on EVERY Top Restaurant List I could find. And, those same Tulum restaurants came highly recommended by all my friends who have visited this gorgeous destination and they are…
This restaurant has become quite the establishment in Tulum. Opened by a chef from New York in 2010, Hartwood has made quite the name for itself. The menu here changes daily, people line up at 3pm to try and get a reservation, they are committed to a zero carbon footprint, all the food is all cooked open fire, and their exotic produce comes from communal Maya farms. Impressive right? Clearly a MUST!!
2 Posada Margarita is another must do while in Tulum. This beautiful restaurant is located within a hotel and is known for their amazing ambiance, delicious Italian dishes, and great cocktails.
3 Coqui Coqui this hotel/ perfumery/ boutique is also home to fresh flavorsome food, so everyone says, at least. Can't wait to check it out and get more info myself.
4. Casa Jaguar The mango ceviche is calling my name and I have heard their Temazcal Cocktail is a must try as well. Casa Jaguar, as the others above, has one of the coolest atmospheres. I cannot wait to be there and see them all in person!!
More Tulum Restaurants
Tulum Raw I recently embraced a mostly vegan diet so I am STOKED to check out this tiny cafe located within a hotel. And, it has hammocks so… obviously, I will HAVE to check it out.
Canopia another spot I have my eye on is this cute fresh pressed juice bar, that also serves tasty sounding salads and more. It's located at the Yoga Shala.
Be Tulum is an innovative eatery with interesting and unique dishes like mandarin ceviche and cold soups. Sounds like somewhere I would like to eat!
Restaurare amazing smoothies and Mayan style vegan cuisine. This one has my name written all over it!!!
El Asadero any Mexican restaurant that graces me with fresh chips and guacamole upon arrival makes it on my list and I have heard El Asadero does just that 😉
Tulum Art Club I have heard wifi in Tulum can be pretty spotty, but this coffee shop is supposed to make a mean drink and have a strong signal so you can bet I will be a regular here.
De Cielo is supposed to have amazing organic smoothies and fresh baked goodies.
Ahua Restaurant is supposed to have amazing ceviche and housemade salsas and they have coconut drinks with faces on them. Sounds like a good time to me!
Taqueria Honorio is a local fav serving up authentic Cochonita Pibil which we tried once in Cozumel before. And, if they taste anything like the ones in Cozumel we are going to be in for a real treat. Paired with their housemade horchata I can't imagine anything being more authentic & delicious!!
Dona Tina a hole in the wall that is said to have some of the BEST authentic Mexican dishes in all of Tulum.
ARCA for crazy delicious cocktails.
Chamico's. Known for plastic chairs, no menus, but the BEST lobster ceviche.
Casa Violeta: I heard they had basil margaritas which happens to be one of my favorite drinks so I may need to stop by.
Flor de Michocan fresh made paletas need I say more?
El Rincon Chiapaneco a local favorite. They are supposed to have amazing green juices, empanadas, and mole.
Gitano the photos of this place on Instagram have me sold. Reading through their amazing cocktails has guaranteed my need to make a visit.
Mateos rooftop bar! 'nuff said
El Tábano I've only heard about their popular, a unique dish, jalapeño stuffed with banana and shredded chicken. It is said to be a revelation and my hubby wants to try it. Although, the spicy shrimp with nopales sounds more my style.
Spas
Self-care has been something I am learning to better understand as I age. Us mommas deserve a break, we deserve to indulge and spa treatments are an excellent way to take care of your mind and your body. Here are a few awesome Tulum spas I have heard great things about.
Coqui Coqui
Yaan Wellness
Ana y Jose Charming Hotel
Dreams Tulum Resort & Spa
Maya Spa
Yoga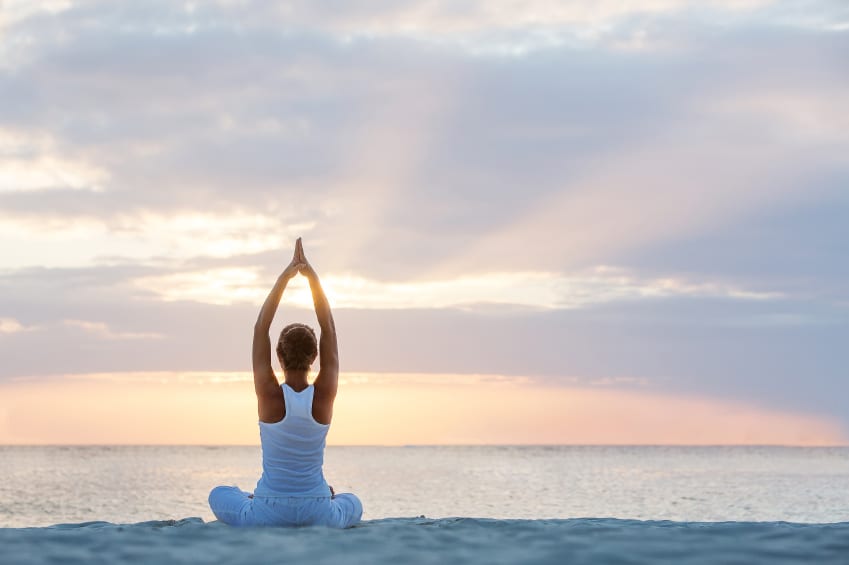 Another great form of self-care is yoga. I always feel so much better about the world and about life after a yoga session. Fingers crossed I can squeeze one in during our short 5 days in Tulum.
Yaan Wellness I would love to check out their treetop yoga/ meditation room.
Yoga Shala offers Ashtanga, Kundalini, Vinyasa and Hatha classes. You can pay per class or you can buy a weekly pass.
What I am Packing…
Marrakech Zip Clutch | Swim Suit | Midsummer Sandals | Beach Hat | Organic Sunscreen
Ha! Okay, I've got a few more swimsuits, cover-ups, pjs, sneakers, sandals, some dresses, sweaters, cameras, chargers, toiletries, plenty of bus spray (it's a jungle), and a flashlight too! (check out my Hawaii packing list here for more ideas on what to pack for a beach vacation)
You Might Also Enjoy:
Why we had an Incredible Adventure with Tulum Tours!
Coco Tulum – Why we Fell in Love with this Hip Hotel in Tulum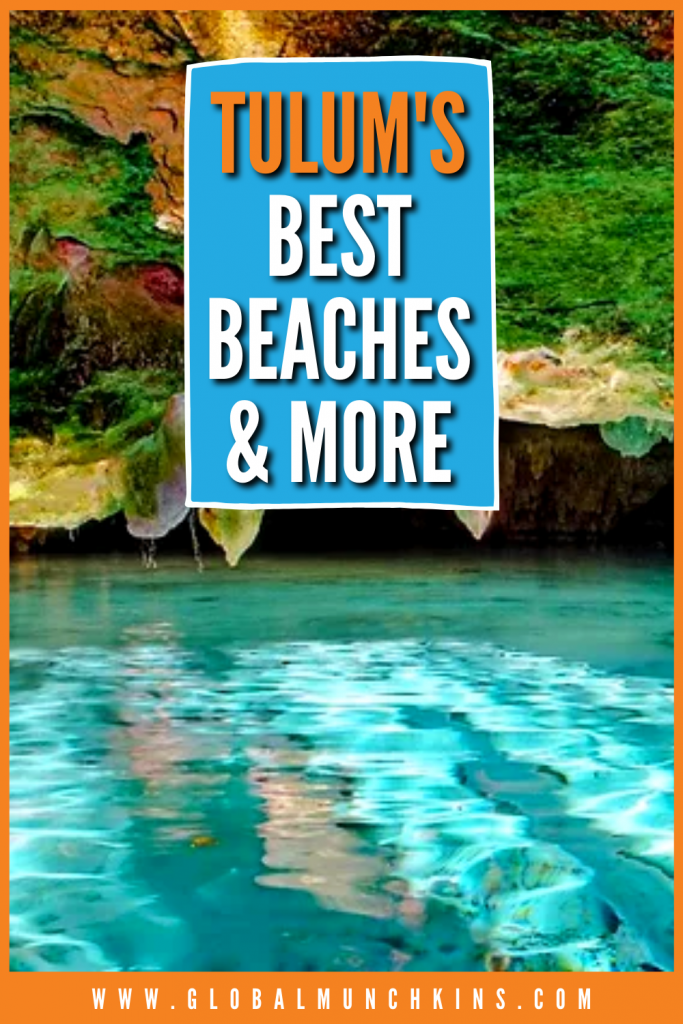 Have you visited Tulum?? Did I miss anything? Leave me a note in the comments below, I read every one of them.