*This is a sponsored post in partnership with SpinMaster! All thoughts and opinions are, as always, 100% my own.
For those of you who know me, I am a stickler when it comes to toys. I have quite a few requirements for new toys entering our house. They have to be something that is going to be used for more than just a couple of weeks and the toys should have something that encourages my children to learn or use their imagination. We recently received Bunchems  for our little five-year-old and it immediately became a hit with not only her but also our older kids.
Imaginative Play without the Mess! 4 Reasons we Love Bunchems

A New Toy Every Single Day
I understand why sometimes my kids get over toys, I think it is human nature to get bored with things over time. The thing I love about Bunchems is my daughter can build new and unique designs each time she plays. I love to see the creations she comes up with, and she is so excited to show me all the new designs she has created.
Sparks Imagination
Imaginative play is a big deal in our household as I want my kids not only to be great students but also creative when they get older. Bunchems are not only super fun but also great for imaginative play. Olivia makes lions, zebras, aliens and of course unicorns with her Bunchems. My 11-year-old, Ella even enjoys playing with Bunchems and made a castle! Currently as I am writing this article Ella is attempting to make an Eiffel Tower (because of her endless love for Paris).
Fun for All Ages
One of my favorite things is when we find a toy that all the kids can play with. We asked my 13-year-old son to watch Olivia for 30 minutes while I was cooking dinner. Usually, right when the 30 minutes is up he lets me know his time is up, so that he can get back to video games. On this occasion, he was playing Bunchems with Olivia and he ended up playing for close to an hour and a half with her. Now every time I have him watch her, I make sure the Bunchems are out for them to play with.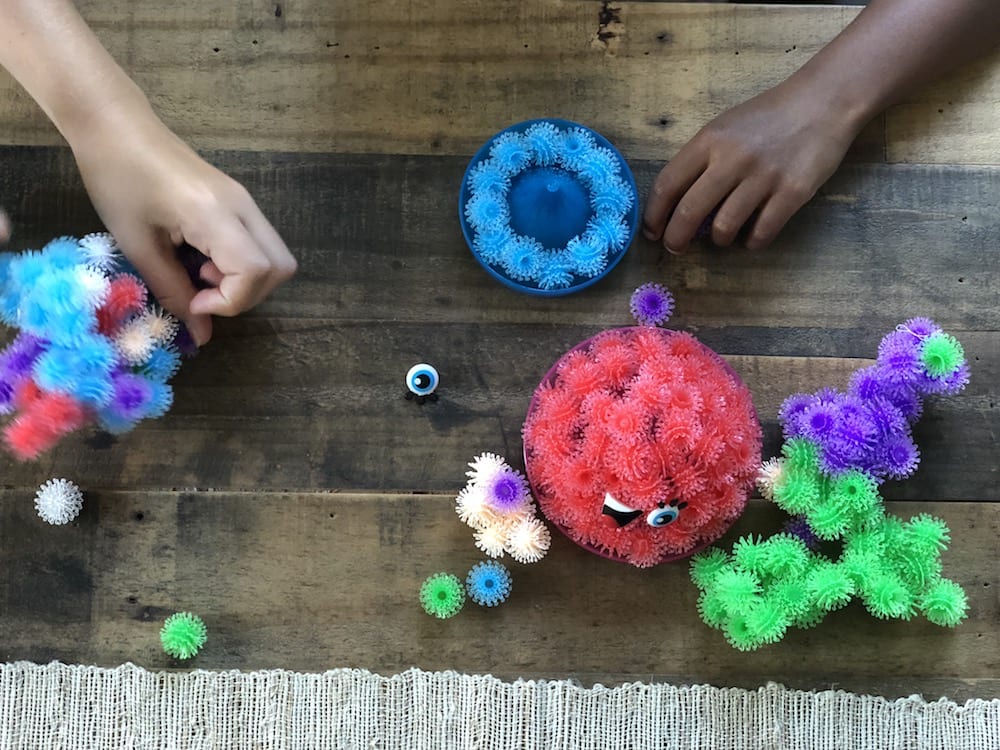 Super Easy Clean Up
Ok, this one is definitely more for mom. Often times when it comes to imaginative play, that comes with a side of a huge mess. And when I saw there was a bunch of little pieces in the box, I am not going to lie, my heart sunk a little bit, thinking of the potential mess. However, since Bunchems stick together they clean up in seconds. Which means our household has a much happier mom!
*This is a sponsored post in partnership with SpinMaster! All thoughts and opinions are, as always, 100% my own.
You Might Also Enjoy:
Resort-Style Living at Home- our massive project, but will it work?
20 Indoor Waterparks that are Out of this World!