Ah, the land of Joanna Gaines, shiplap, and silos. While Waco exas used to not be on the map of places to go in Texas, like Austin, Houston or San Antonio, it surely is now. If you are heading to Waco, Texas and don't know what I am referring to here is the down low. Chip and Joanna Gaines have taken the home design world by storm through their HGTV show, Fixer Upper. They take dilapidated old homes in Waco and give them a beautiful farmhouse style facelift.
They have changed the whole dynamic of the town (and of home design all over the US), so it is essential to understand who they are when looking for things to do in Waco, TX. If Fixer Upper doesn't pique your interest, don't fret, there are plenty of other things to do in Waco.
Family Friendly Things to Do in Waco, TX
Magnolia Market at the Silos
The Silos is a community area with no true comparison. There is shopping, lawn games, food, and the cutest little garden. On a nice day, it is the perfect place to take a stroll or just relax out on the lawn. As for grabbing a bite, there are some really great food trucks serving everything from BBQ to pizza to popcorn. The whole space is, obviously, beautiful and every inch has that Joanna Gaines design touch. You will have so many Instagram worthy photo opportunities, so be prepared! Find out all there is to know about The Silos here.
Be sure to stop by Silos Baking Co. as well. We waited in line for quite a bit but it was so worth it! The cupcakes are unbelievable and we brought some cookies home to share with family. They stayed delicious for a whole week.
You can book a Waco Tour which includes highlights of the town that you may have seen on Fixer Upper. Check it out here!
Cameron Park Zoo
Families rave about this zoo, so it is a must-do if you are looking for something to do with kids in Waco, TX. It has tons of exhibits with plenty of different animals to see. There are plenty of places to sit down and enjoy the day and you can also easily find AC. You will definitely appreciate some cool air during the Texas summer!
The zoo is very clean and well maintained, which is absolutely necessary to make a zoo trip pleasant. You can tell the prioritize their animals and do their part in making their habitats enjoyable.
Ticket Prices: Adult- $10, Child- $7, 3 and under are free
Visit Baylor or Catch a Baylor Game
Waco, TX comes alive during the school year when Baylor students take over the town. If you are lucky enough to be in town for a Baylor Bears game, you should definitely experience it. At least stop by to get a look at Mclane Stadium. Fan or foe it will complete your Waco experience. You can check out some ticket options here.
Things to Do in Waco, TX for the Shopper
The Findery
Once you have worked your way through Magnolia Market, you might feel inspired to find more chic farmhouse decor on your own. The Findery should definitely be your first stop. They also have vintage furniture and some really cute clothing.
If you will be in town for a couple of days, check out their workshops. They have crafty workshops like chalk paint and DIY wreath making. It is the perfect activity for a girl's trip or even a date night!
Harp Design Co.
Another store you should pop into is the Harp Design Co. which is where many customized furniture pieces are made for Fixer Upper. The shop is absolutely gorgeous and will surely have something you will want to take home to commemorate your trip. You can find everything from cutting boards to candles, house decor, and beautiful dish towels.
If you live in Texas, you can also have a custom dining room table made. Definitely a dream of mine!
Waco Downtown Farmer's Market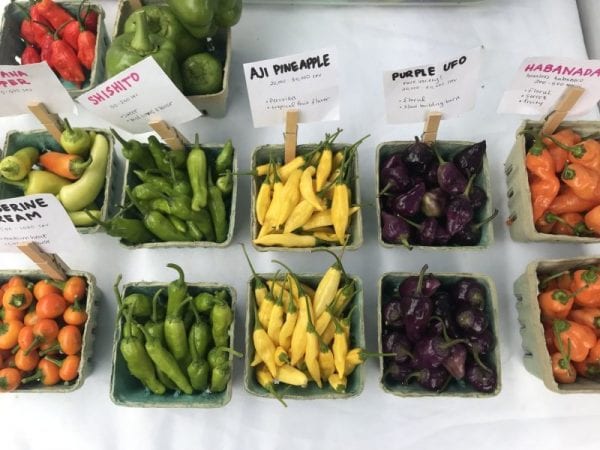 One of the coolest ways to get the feel for a town is to visit their Farmer's Market. You get a real sense of the community, not to mention you usually get to try some delicious local favorites. Check out what is in season here!
Waco has a truly incredible Farmer's Market, so be sure to stop by if your in town Saturday between 9 am and 1 pm. It is open year round unless a major holiday falls on Saturday or Friday. You can find the market right across from the courthouse at 500 Washington Ave.
Museums in Waco, TX
Dr. Pepper Museum
My soft drink of choice is definitely Dr. Pepper, so this is my kind of museum. It is full of all sorts of old soda memorabilia and you even get a free drink with admission! The museum is located in the first ever building that was dedicated to manufacturing Dr. Pepper. As for the educational aspects of this museum, there is a whole floor dedicated to the American system of free enterprise economics. They use Dr. Pepper as the model to teach this and make it very kid friendly. This floor is also meant to inspire kiddos to follow their dreams.
At the end of your tour, be sure to check out Frosty's Soda Shop. You can get handmade Dr. Pepper along with a variety of other beverages. There are also Blue Bell Ice Cream treats and yummy food. It really feels like you are in an old school soda shop.
Click here to plan your visit and buy tickets!
Texas Ranger Hall of Fame and Museum
This is the museum for all you history buffs! Texas Rangers are a symbol of the Wild West and this is the best place to learn all about them. It is both a spot to honor their service and to research their role in history further. There is an interesting video to watch along with some interactive activities for kids, like a scavenger hunt.
Texas Sports Hall of Fame (#1 Thing to Do in Waco, TX for Sports Fans!)
If you are a sports fan looking for something to do in Waco, TX head to the Texas Sports Hall of Fame. I won't deny that I bribed my husband into visiting Magnolia Farms by promising him I would also go here (I won't tell anyone if you do the same!). Jokes aside, the Hall of Fame truly is something cool to see. You will see lots of memorabilia and the staff is very knowledgable. They can tell you about all the different items if you want more in-depth knowledge. Tickets are only $7 for adults and $3 for children, so it is a budget-friendly stop.
Learn more about the Texas Sports Hall of Fame and check their hours here!
Things to Do in Waco, TX for the Foodie
Twisted Root Burger Co.
We stumbled upon this burger joint by accident, and we will be forever grateful that we did. Not only is the food delicious, but the atmosphere is awesome as well. The restaurant is inside of a former playhouse giving it a really quirky feel. They have got 4 huge projector screens, so it is the perfect place to catch a game with the comfort of AC and delicious food. Speaking of delicious food, you really cannot go wrong with any of their choices. They have scrumptious burgers and giant delicious salads. Their variety of meats makes them unique because they serve up buffalo, Wagyu beef, venison, elk, lamb, ostrich, duck and more.
Take a look at their whole menu here!
Hippodrome Theatre
If you are looking for a dining experience that is unique to Waco, you will definitely want to check out the Hippodrome Theatre. You will find both The Raleigh Diner and The Hightop Bar here. The Raleigh Diner is a casual spot serving up home-style comfort meals. They also offer brunch here and have a great patio to take advantage of on nice days. Head to The Hightop Bar for dinner and beautiful views of Downtown Waco. They serve up craft beers and signature cocktails alongside yummy appetizers. Happy Hour is every day from 4 pm to 7 pm.
George's
George's is a famous down-home cooking spot serving up all the Texas classics. It has been around since the 1930s and seen many different people come and go. It is a family establishment and a sports bar blended into one. Be sure to check out their daily specials as well as their classics like chicken fried steak.
Learn more about this local establishment!
You May Also Like:
Kid Friendly Tennessee! 8 Awesome Things to Do in Knoxville for Families
Incredible Family Fun Things to do in Pigeon Forge [11 of our Favs!]
Summertime Safe Driving Tips + Our #1 Roadside Kit