Although Vermont is the sole landlocked state in New England, its massive network of lakes makes it the perfect northeastern destination for families seeking out sunny beach trips. If your family is into water and one-of-a-kind natural scenery, continue reading to find out more about our top 15 picks for the best beaches in Vermont!
Best Beaches in Vermont
Lake Saint Catherine
Why You Should Go
With a picturesque shoreline and magnificently clean waters, Lake Saint Catherine is the perfect spot for recreational activities, including water skiing, snorkeling, scuba diving, swimming, and boating. You'll find Lake St. Catherine State Park near the northern end of the lake, which offers a picnic area, two sandy beaches, and a boat launching spot.
Lake Champlain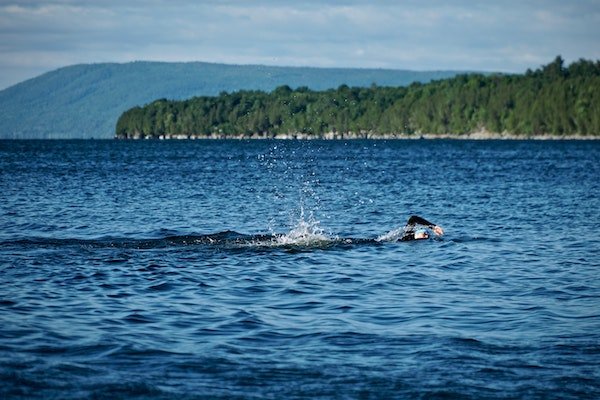 Why You Should Go
Lake Champlain is the largest Vermont lake and the sixth-largest body of fresh water in the United States, stretching for over 172 kilometers. You'll find 80 islands within the lake, as well as a number of parks and historic sites. Enjoy plenty of recreational activities at Lake Champlain, including kayaking, boating, fishing, swimming, hiking, and picnicking. This is probably one of the most well-known of the best beaches in Vermont!
Lake Bomoseen
Why You Should Go
Lake Bomoseen sits near the eastern boundary of the state and features several recreational accommodations, including a marina, public beach, and boat launches. With 1,000 private residences around the lake, you can snag an Airbnb to stay in between long days on the water. Make sure to check out one of the incredible restaurants in the area while you're there!
Lake Willoughby
Why You Should Go
Surrounded by the Willoughby State Forest at the southern end of the lake, Lake Willoughby offers visitors some of the most incredible scenery around. At 357 meters above sea level, the water is ultra-crisp and clear and often frozen during the winter. While families spend much of their time at the northern end, nudists often enjoy the southern shoreline's nude beach.
Crystal Lake
Why You Should Go
At the northeastern section of Vermont, just south of Barton, lies the 309-hectare glacial lake known as Crystal Lake. This lake is known for its fishing, with plentiful pumpkinseed, smallmouth bass, lake trout, rainbow trout, and much more. With 80 picnic tables, 40 free-standing charcoal grills, and tons of play areas, it's the perfect spot to spend a whole day.
Lake Elmore
Why You Should Go
On the northern end of Lake Elmore lies Elmore Mountain, which is what gives this lake its nickname, the 'Beauty Spot of Vermont.' There are plenty of popular water activities to enjoy on this lake, including kayaking, swimming, canoeing, fishing, and more. If you're up for it, you can also head up one of the many mountain hiking trails to enjoy panoramic views on the 795-meter Elmore summit.
Lake Memphremagog
Why You Should Go
Split between Vermont and Quebec, this stunning glacial lake is the third-largest in the state and is home to 21 islands. There are 75 camping facilities to enjoy, as well as tons of water activities like fishing, swimming, hiking, and shuffleboard. You can even enjoy one of the many high-end bed and breakfasts sprinkled along the shoreline.
Caspian Lake
Why You Should Go
With tons of recreational activities to enjoy and a postcard-like setting, Caspian Lake has long been a favorite of locals and tourists. At the northern end of the Green Mountains lies this 324-hectare lake, very serene with incredible scenery. There's nothing quite like going out sailing in Caspian.
Lake Dunmore
Why You Should Go
The east side of Lake Dunmore is occupied by the Moosalamoo National Recreation Area of the Green Mountain National Forest. On the other side lies a private lodge and campground area. With a 300-meter sandy beach, tons of hiking trails, and plenty of places to camp, this lake is an adventurist's dream.
Lake Carmi
Why You Should Go
Just east of Lake Champlain and adjacent to the Canadian border lies Lake Carmi, an ideal fishing lake with plenty of wallee and northern pike. Lake Carmi State Park offers tons of space for visitors to swim, boat, hike, and cycle as well. Enjoy one of the 140 campsites or immerse yourself in one of the many interpretive nature programs.
Somerset Reservoir
Why You Should Go
At the heart of the Green Mountains lies the Somerset Reservoir, one of Vermont's most serene lakes. The boat launch at the south side boasts the only signs of life, as many people go kayaking, boating, canoeing, and fishing in this area. The majority of people that enjoy time here arrive by mountain biking and hiking.
Silver Lake
Why You Should Go
With wonderful year-round fishing opportunities and tons of summertime recreational activites, Silver Lake is a popular Vermont beach. The State Park features a massive picnic area with a sandy beach and plenty of campgrounds. The kids will enjoy the playground while the whole family can enjoy water activities or volleyball and horseshoes.
Harvey Lake
Why You Should Go
Harvey Lake sits at the northeast section of Vermont and has plenty of space for picnicking and camping. Harvey's Lake Beach, which is open from June to August, has beach volleyball, BBQ grills, and a large concession stand. It's wonderful spot to cool off or enjoy the gorgeous natural surroundings.
Maidstone Lake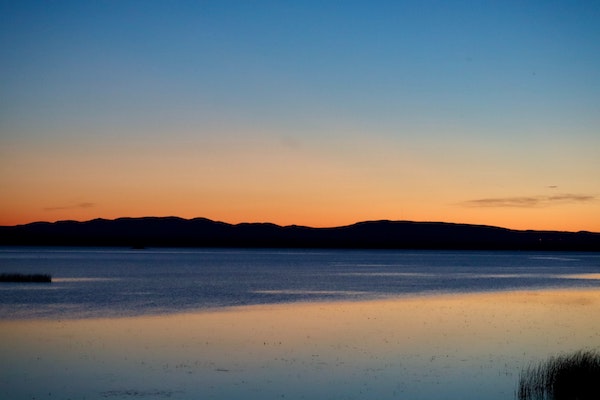 Why You Should Go
The 322-hectare Maidstone Lake is a wonderful place for those seeking out peace and quiet. Visitors often head to Maidstone State Park, which sits on the eastern shoreline. Here you can enjoy a variety of water activities, including canoeing, boating, kayaking, swimming, and fishing.
Griffith Lake
Why You Should Go
Within the Green Mountain National Forest sits the relatively small Griffith Lake. The lake can only be accessed through hiking, which begins at the Griffith Lake Trailhead. However, once you're there, you can enjoy remote swimming, camping, and picnicking with plenty of surrounding wildlife.
If you enjoyed our list of the top 15 best beaches in Vermont, you might also like:
10 OF THE ABSOLUTE BEST BEACHES IN TENNESSEE
THE BEST MYRTLE BEACH ACTIVITIES – ULTIMATE GUIDE TO MYRTLE BEACH
10 AMAZING THINGS TO DO IN LAKE TAHOE IN THE SUMMER. [+WHERE TO STAY]