We love Maui and it is a very special place for our family, and while all parts of the island offer their own type of magic your trip wouldn't be complete without a stop in Wailea.
Wailea is absolutely stunning with 5 beaches to choose from and so many things to do both on land and in the water. We've gotten so familiar with the area because of our all-time favorite resort; The Grand Wailea.
However, even if you have chosen to stay somewhere else you will want to set a day aside to head to this part of the island. Whether it is to experience their various water activities or to get some shopping in, it will be well worth the visit.
---
Our List of the Best Things to do in Wailea
As a mom of six, traveling to Wailea in Maui can seem like a daunting task, but it is well worth the effort. The beautiful scenery and warm weather make for an unforgettable experience.
---
Not to state the obvious, but this really is a beach worth checking out! Be prepared for a bit of a resort vibe rather than a super local feel, but you are on vacation after all so this isn't necessarily a negative. You can boogie board, body surf, or head on a snorkeling adventure while visiting Wailea.
It is pretty easy to access the beach with plenty of public parking and paved walkways, for me these are the absolute best things a beach can offer. There are also plenty of restrooms and showers available, which is essential with kiddos. Also check out keawakapu beach, it is one of the best beaches on the island.
---
This tour really includes it all; kayaking, snorkeling, and turtle viewing. Sea turtles are definitely one of my favorite animals, and they are really awesome to see up close!
Don't be surprised if you also see a manta ray or dolphin while on this tour as they are also common in the area. Our guide found a starfish and plopped it right on my son.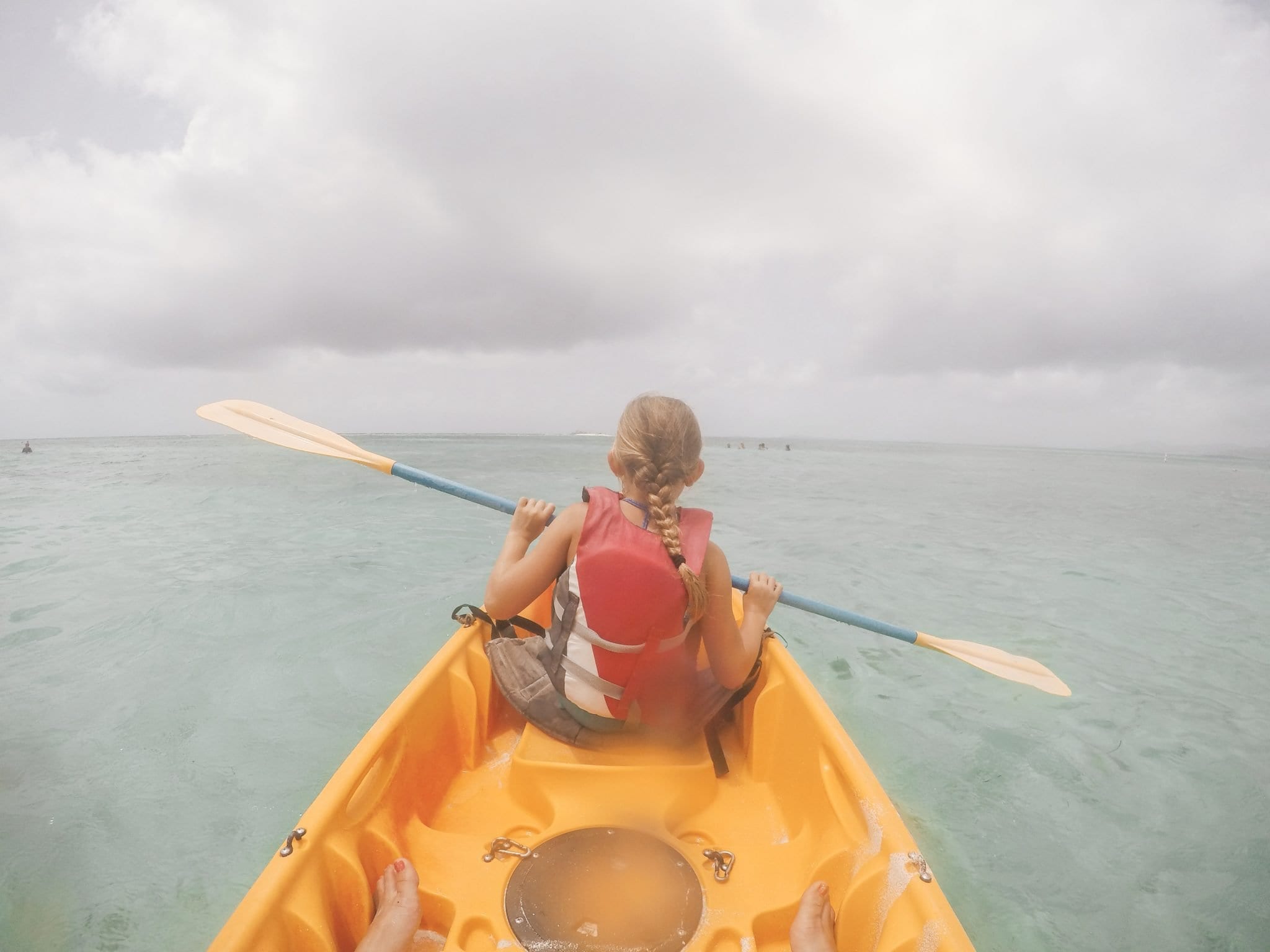 The tour itself is 3 hours long and led by professional guides who have lifeguard, CPR, and first aid training. To top it off, water and snacks will be available just in case your a little hungry post snorkeling.
---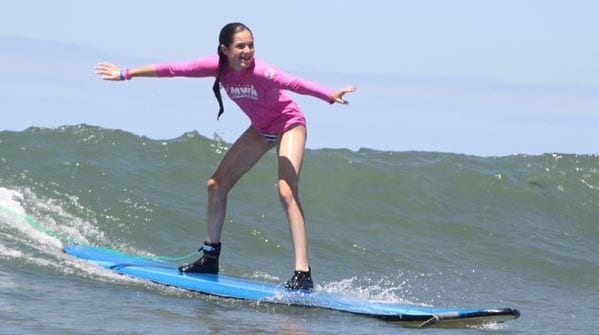 Surfs up! There are so many great water sports to be found in Wailea, but nothing is more fitting for a Hawaiin vacation than a surf lesson. Maui Waveriders is family owned and operated. They are dedicated to making sure your surfing experience is both safe and fun.
They will tailor the lesson to you and your skillset so that you get the most out of the lesson. Both group and private lessons are available depending on what you are looking for. You will be catching waves in no time.
---
The thought of hopping into a helicopter is both thrilling and terrifying, but there is no way to get a better ocean view and on top of that it is pretty brag-worthy! You will see the coastline, mountains, waterfalls, and volcanos from above.
The ride will be about 45 minutes long with live commentary the whole time. For what an incredible and unique experience this is, the price really is not bad. Be sure to read up on their policies and rules before booking!
---
If seeing the turtles isn't enough for you, La Perouse Bay is the place to look for dolphins. It is pretty common to see them here! There is rarely a big crowd and you might even spot some locals along this beach.
La Perouse has a rocky shoreline with a couple of different coves. Keep in mind, you will have to drive down a narrow unpaved road to get here and the water can be rough, so I would recommend just walking around to look for dolphins and snapping some photos of the gorgeous scenery.
---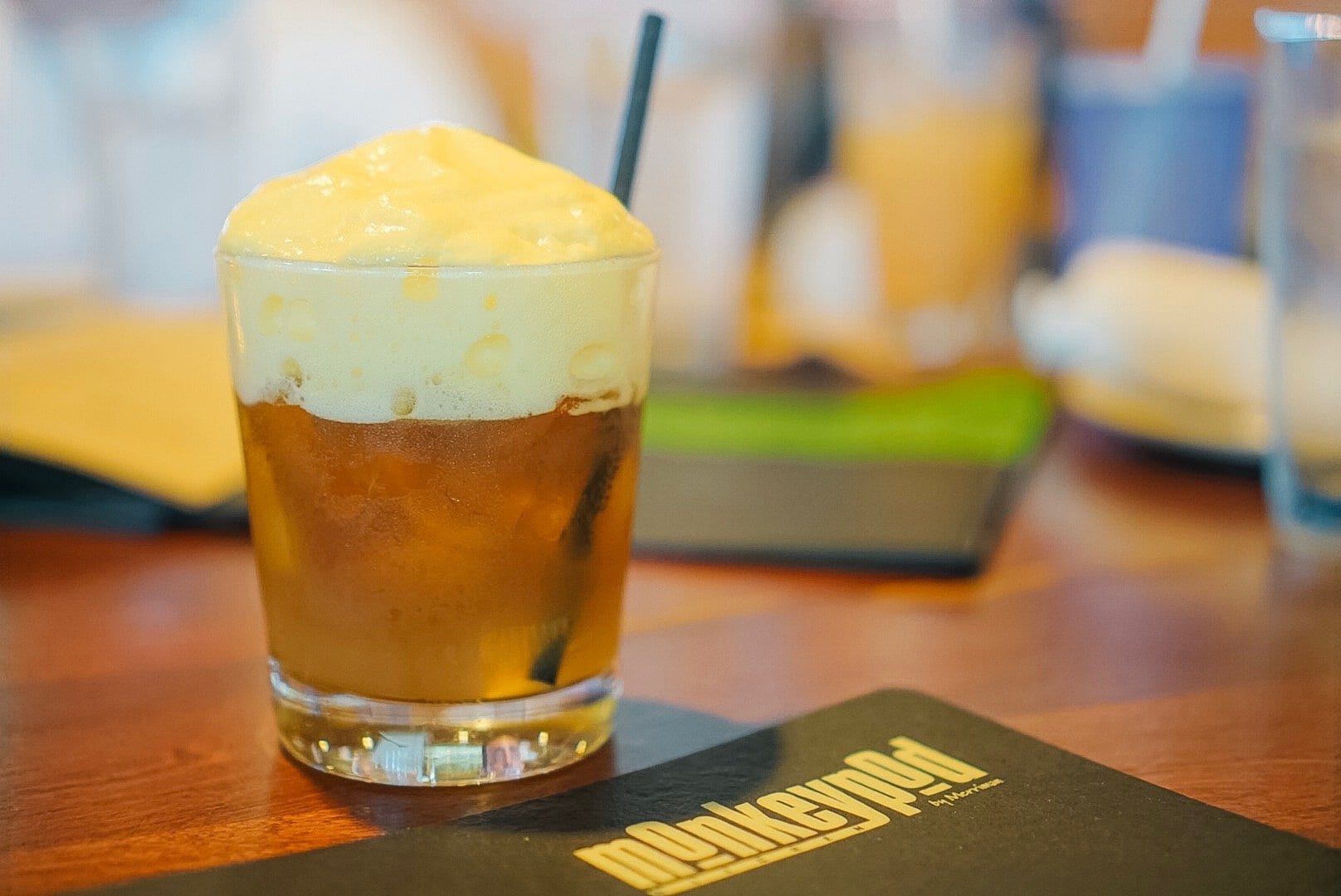 Part of traveling is getting to try all sorts of yummy food, Wailea has some amazing restaurants and Monkeypod Kitchen is one of our favorites. It has a great vibe for families and foodies alike and a menu full of interesting and delicious dishes. They are so passionate about the food they make and you can taste the love they put into it.
You really can't go wrong with anything on the menu, but you have to try some of their wood-fired pizza and handmade cream pies. They also serve the Best Mai Tai on the island (pictured above). The Lilikoi foam that tops the Mai Tai is simply amazing.
---
If you are looking to see Maui's marine life up close and personal, you should definitely check into renting a clear kayak. You can rent them from Ohana Ocean Adventures where they will give you a quick lesson on how to kayak and the sea life you might encounter and then you will be on your way with a guide.
You can stay out on the water for about 3 hours either viewing from your kayak or hopping out to snorkel, plus snacks and water will be included.
---
8) Enjoy the Most Beautiful Luau in Maui
Located on the grounds of the incredible Grand Wailea (check out my review of the Grand Wailea Here) Take a journey to ancient Hawaii during this wonderful Maui Luau!!
It takes you back to the time when the seafaring Polynesians discovered Hawaii! It touches on the voyages of La'amaikahiki and Moikeha who first came to Maui.
The Grand Luau talks about the gods and goddesses that watched over the people and how they were able to live together in harmony. You'll learn about Pele the goddess of fire, Lilinoe the goddess of the mist, Kananaka the mermaid of Maui, and Naulu the goddess of the clouds!
All the stories together will create an exciting culture rich evening full of traditional chants, food, and hula to bring you and your family the history of Maui! While definitely one of the more expensive luaus, the grounds incredible food make it a worthy experience. Check out my full review here! – Check out our favorite Maui Luaus Here!
Prices as of March, 2019
Standard Seating (plus taxes and fees)
Adults: $116.67
Child (6-12): $62.50
Infant (0-5): Free (QTY = 1-2)
Infant (0-5): $20.83 (QTY = 3rd or more)
---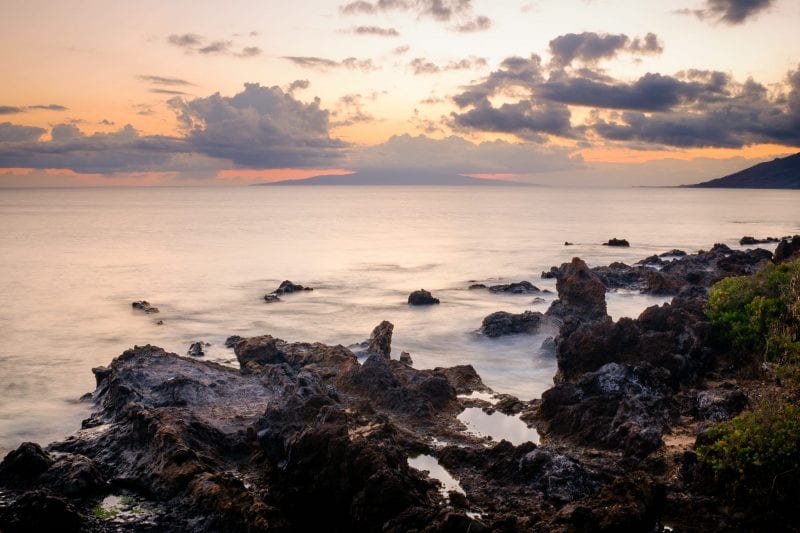 Over at Makena landing is another great beach to visit near Wailea is Makena Beach. It is one of the most photogenic beaches on the whole island and a favorite among many repeat visitors. It has everything you need; parking, lifeguards, food stands, restrooms, and more.
All these things make it very easy to state right in this spot all day long. This sandy beach is great to enjoy the day. Have your kids be careful of the rough shore break in the water, it could lead to some bumps and bruises (trust us, we know).
---
Dining at Humuhumu's is a once in a lifetime experience! You will dine above the lagoon for the best view of the sunset, and enjoy seasonal Hawaiian foods made by well-known chef Alvin Savella.
If you really want the best dining experience, I recommend calling to reserve table 70 which is considered to be the best seat in the restaurant and let me tell you it truly is. You sit out on what seems like your own little island with some of the most spectacular views you can imagine.
If you want this seat, call as far in advance as possible. Keep in mind that this does come with an additional cost, but is known to be an amazing dining experience always with a different 5-course meal and wine tastings.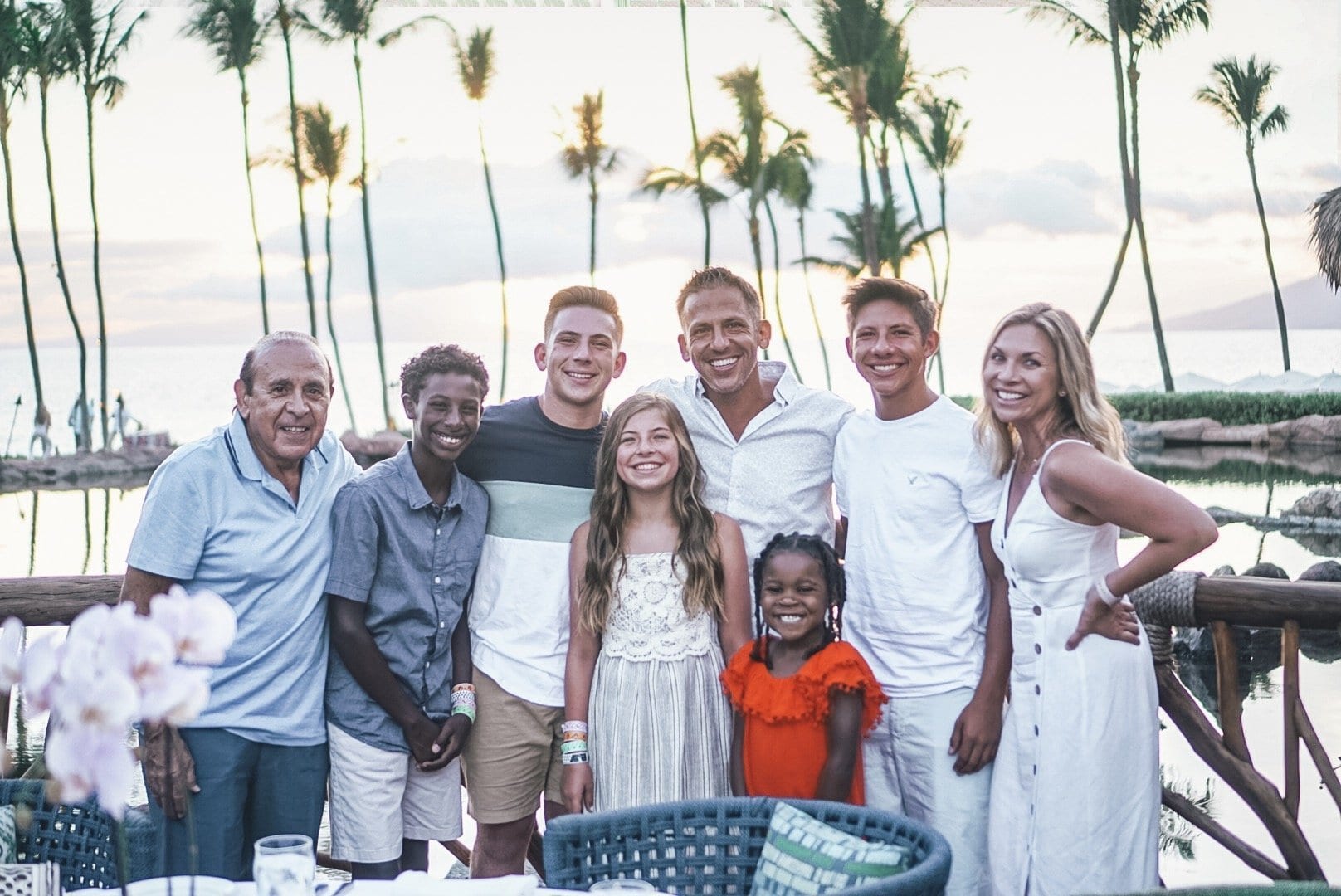 Another perk is that if you are traveling with little ones, kids under five eat free, and they have their own kids menu. There are also vegetarian options and dinner options for larger parties as well, so this is a great option if you are traveling with a large group.
Here are some of the amazing dishes we tried out.
For starters, I highly recommend getting the scallops which were honestly the best scallops I have ever had in my life. If you are adventurous, try the octopus, it is really good but some of my kids were a bit freaked out eating octopus.
When it comes to entrees it is hard to go wrong, we had the Mahi Mahi and Hulu Hulu chicken, both were truly top notch. Lastly, for dessert check out the green tea Japanese cheesecake, it is not only delicious but quite the work of art. You can see all the delicious meals at the 2:21 mark of the video below.
<iframe frameborder="0″ height="315″ src="https://www.youtube.com/embed/YDwBSeiryLQ" width="560″></iframe>
---
The Shops at Wailea are no joke, and you can find just about anything you are looking for. There are art galleries, high-end designers like Gucci, Louis Vuitton, and many more, plus fine jewelers, local joints, and places to grab a bite to eat.
Just be prepared to buy another suitcase for the way back home to fill with all your new finds. Even if you are not really looking to make big purchases, this is a beautiful place to walk around.
---
12. Hit the Links at Wailea's top Golf Courses
If you packed your clubs, you are going to be excited. The Wailea Golf Club has some of the most beautiful and challenging courses in all of Hawaii.
The Wailea Gold course is a top sport for avid golfers. Enjoy a day in the beautiful Hawaiian sun enjoying breathtaking views while hitting the link with friends. This is a must do for avid golfers.
---
13. Hunt for the Perfect Sunset (Absolute Must Do)
You can probably watch the sunset from just about anywhere in Maui and have a gorgeous view, of course, over the years we have come up with some of our absolute favorite spots.
Every night we love to walk along the gorgeous Wailea Beach Path, which winds through the Wailea resorts, and enjoy the amazing sunset.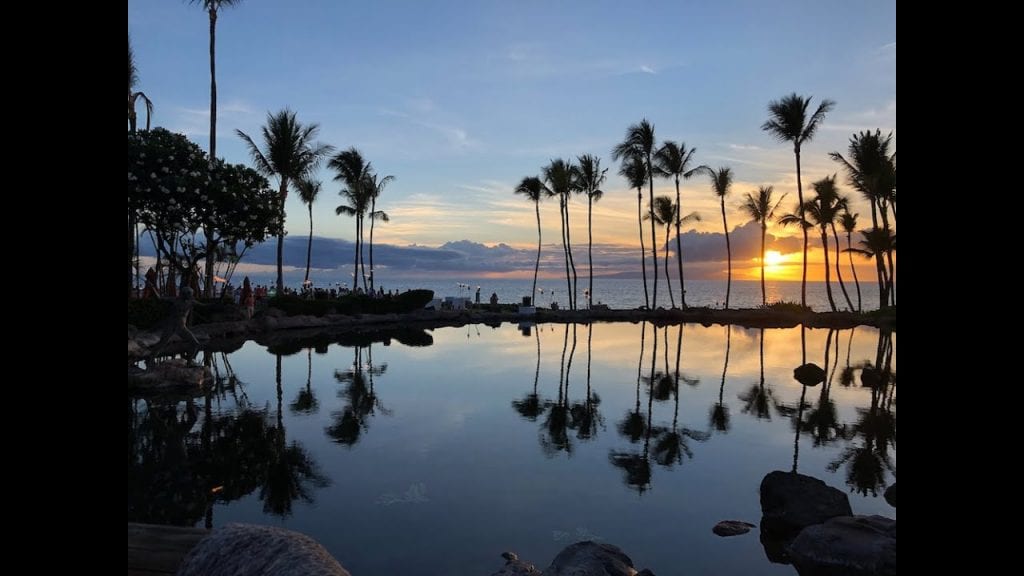 Makena Beach and Wailea Beach, which we mentioned above, are both good options for sunset viewing. At Makena Beach, you will want to stay on the Big Beach for sunset.
If you are looking for a sunset hike, you will want to drive over to Haleakala National Park to walk through the rainforest and end up on the edge of a volcano as the sun slips below the horizon.
---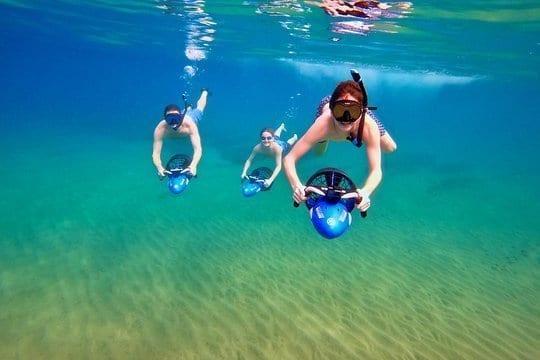 Okay, this is a seriously cool way to snorkel even though it sounds kind of crazy! These underwater scooters allow you to travel farther and dive deeper with ease. Plus, it is like a guided snorkeling tour so you will get to learn about everything you are seeing.
You will go off in small groups keeping the attention personalized. Because the scooters help you to travel farther, there is no boat ride out. You simply take off from the beach!
---
This ancient hawaiian tour will take you all over the island, but they will pick you up right in Wailea if that's where your home base will be! You will travel around in a minivan that can hold up to 6 passengers and see everything from a historical plantation to an ancient volcano.
There are 5 stops on the tour that you will spend around 40-60 minutes at each, including some along the infamous Road to Hana. Anyone can join this tour and they will accommodate car seats for little ones if necessary.
---
16. Enjoy Some Delicious Ice Cream!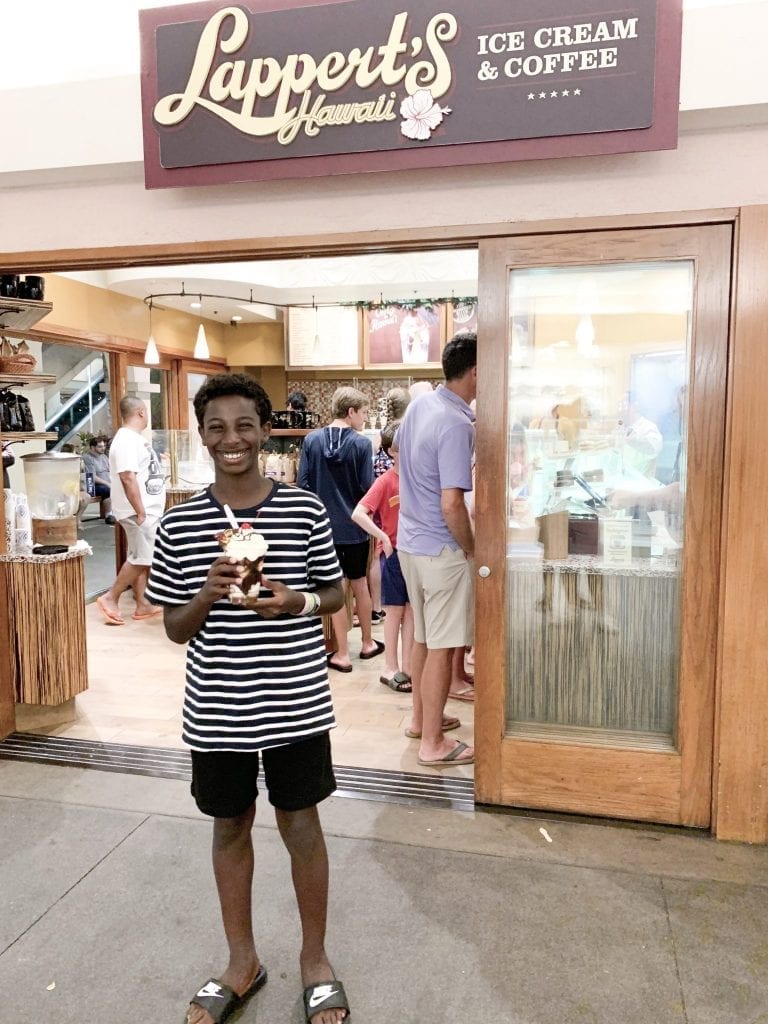 We can't resist Lappert's Hawaiian Ice Cream. It is absolutely my favorite Ice Cream in the world. The ice cream is creamy and delicious.
My favorite flavors are Heavenly Hana and Turtle Cluster. Lappert's is located in the shops at Wailea. I highly recommend you check it out.
---
17. Enjoy a Maui Hike
Maui has some amazing hikes. Our favorite hike in Maui is Hoapili trail. This easy climb in South Maui follows ancient paths through the rough lava of one of Maui's last eruptions, which occurred in 1790. You'll climb over several lava rocks on this journey. The trail leads you to Keawanaku Beach a beautiful isolate beach.
---
18. Visit Big Beach and Little Beach
One of the main attractions of Wailea are the beaches, including the big beach and little beach. The big beach is perfect for families as it offers plenty of space for children to play and swim. The little beach, on the other hand, is more secluded and provides a quieter environment for those who want to relax and enjoy the sun.
---
Map of Things to do in Wailea
---
Frequently Asked Questions about Things to do in Wailea
What are some things to not miss on Maui?
Learn to surf
Visit Wailea Beach
Witness a Haleakala sunrise
Enjoy some Lappert's Ice Cream
Explore the Road to Hana
Visit Molokini Crater
Combine snorkeling & kayaking
Paia Town
Makena Beach State Park
Take a helicopter ride
Go whale watching
Maui's most recent volcanic activity
World Renowned Resorts
How much time do you need in Maui?
Even a day or two in paradise will have you wanting to stay in paradise longer. Depending on how much you want to do, but anywhere from 4-6 days would be essential to get everything you want in and truly take in the beautiful views and all that the island has to offer.
Which part of Maui is best for kids?
Wailea is a great area for the kids! The Grand Wailea Resort is our go to and there are always plenty of activities to do for the kids!
---
If you have any questions about things to do in Wailea or Maui, leave a comment or send me a Direct Message on my Instagram
---
If you enjoyed reading about things to do in Wailea, you might also enjoy:
Amazing Whales in Maui! Your Guide to Maui Whale Watching Season
Best things to do in Maui with Kids
Pin for later