One of the things I did on my last trip to Hollywood Studios was to make a list of what food I absolutely had to eat. What, once was my least favorite park for snacks might now be #1. We pulled together a list of some of the absolute BEST snacks at Hollywood Studios so that you can literally eat your way around the park on your next visit!
The 15 Best Snacks at Hollywood Studios
Let's start at the very entrance of the park and head down Sunset Blvd. Here you will find the Hollywood Tower of Terror ride. Being that it is such a popular attraction, lines are notoriously long. A good snack can definitely make this wait so much more bearable!
1. Wookie Cookie Sandwich
"Did you hear, they discontinued the Wookie Cookie? I guess it was because they were too Chewie" This is the joke you will hear my husband tell every time we are at Hollywood Studios. Does it have anything to do with the best snacks at Hollywood Studios, no, but he insisted I put this in there for other dads who might be reading this post.
That being said, this cookie sandwich is delicious. In fact, it's so delicious I have forgotten to take a picture of it on multiple occasions. (#RookieManuever) It is 2 Oatmeal cookie WITH DELICIOUS MARSMALLOW CREAM holding it together. Plus, the classic Wookiee bandolier, which is made with chocolate is placed right on top of it. In my opinion its one of the best snacks at Hollywood Studios and in my opinion, the best!
2. French Toast Pretzel
I am a big fan of Joffrey's coffee and have been since Disney World switched from that inedible Nescafe coffee. But Joffrey's has more than coffee. Their French Toast Pretzel they sell for breakfast is ridiculous. It is soft doughy and perfectly delicious
If you want a more savory dish Fairfax Fare has a great snack just for you! The Empanada Platter is the perfect option for a filling snack. Plus, it is easy to eat while you are on the go at Hollywood Studios. This platter includes two crispy beef empanadas, cilantro rice, a fire-roasted corn medley, and delicious black beans. That's right, this comes with THREE sides. You can get this platter for $12.99.
This thing will change your life. If you head over to Dockside Diner on Echo Lake, you'll discover the delicious treat that is the S'mores Brownie. This double-chocolate brownie (which looks more like a small pie) comes topped with toasted graham crackers and gooey marshmallows on top. It is incredibly rich but comes at a perfect price: $4.79.
If you love everything S'mores, check out all of the Disney S'mores items over at the Disney Parks Blog.
5. Cookies 'n Cream Funnel Cake
This is a bit of a hidden gem located just outside of Echo Lake. It is in a blink-and-you-miss-it stand just outside the Indiana Jones Epic Stunt Spectacular show. The Cookies 'n Cream Funnel Cake is a beast of a treat that is perfect for a little indulgence or for sharing with friends. We can't forget to mention the toppings; traditional powdered sugar, Oreo cookie crumbs, vanilla soft-serve ice cream, chocolate syrup, and two Oreos to turn the ice cream into Mickey. Find this treat at the Oasis Stand for $8.49.
The PB & J Verrine is a fun twist on the classic after-school snack but is definitely meant to be a dessert. This parfait features grape jelly, peanut butter mousse and a mix of both peanut butter and chocolate chip bits with even more grape jelly and peanut butter cup candy crumble on top. It's a fairly sizable dessert and is a perfectly cool treat as we head into these sweltering Florida summer months. You can find this at the newly re-opened PizzeRizzo at the end of Grand Avenue for $4.99.
Directly across from the entrance of the park, you'll find Pixar Place. Currently, this place is absolutely packed with all kinds of fun activities and opportunities because of "An Incredible Celebration" which has transformed the area into Municiberg from now through September 30th. This celebration has brought about some incredible treats that you won't want to miss!
View this post on Instagram
This dessert packs all the punch a superhero needs! The Secret Identity is a Coca-Cola slushie at its crux. If that isn't compelling enough to beat the heat, this treat gets even better! This cool drink has epic toppings; along with whipped cream, you will find a tuft of cotton candy and Pop Rocks on top for a zap of excitement.
Best of all, this is a super affordable snack to pick up while you're walking through the park and exploring the rest of Municiberg. Find this at the Neighborhood Bakery for $5.49.
This one isn't your average Key Lime Pie. Like everything else at Pixar Place, the Key Lime Pie takes your normal definition of dessert and transforms it into something even more magical.
This Frozone themed Key Lime Pie is a frozen slice of pie dipped in a fun shock of blue chocolate, making it the perfect combination of sweet, tart and crunchy. What more could you ask for? Find this at the Neighborhood Bakery for $4.99
View this post on Instagram
When you are talking about the best snacks at Hollywood Stuidos or any where Disney pretty much, a pretzel has to always be in the running. We could not be more excited that this snack has come back for An Incredible Celebration in Hollywood Studios.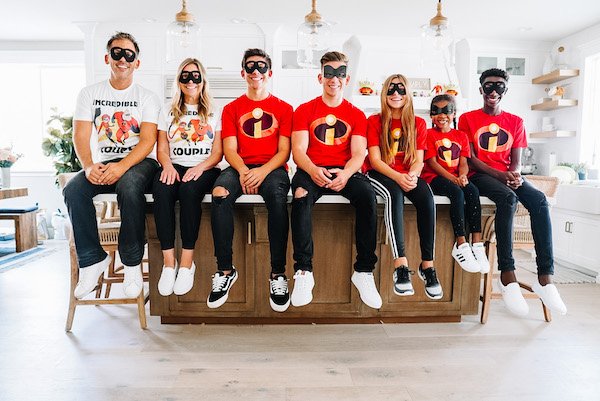 These are insanely fluffy and delicious and go perfectly cheese dip. These masks are topped with a crunchy bite of black sea salt to give it the unique coloring. These are available at the Neighborhood Bakery at Pixar Place for an affordable $5.69.
The Best Toy Story Land Snacks
To the right of Pixar Place is Hollywood Studios' newest land: Toy Story Land. This area of the park is full of amazing rides and astounding attention to detail that will immerse you into the world of Toy Story. In addition to that, it's become somewhat of a snack mecca for some of the best savory treats in the park!
The newly opened Woody's Lunchbox has one of the most diverse menu selections at Hollywood Studios. One of the shining stars on the menu aptly has the name Totchos: a delicious combination of tater tots and nachos that should honestly be served at every food stand in the park.
The menu refers to the tots as "potato barrels" that they cover in a mix of beef and bean chili and then pile high with shredded cheese and queso dip and then topped with tomatoes, corn chips, sour cream, and green onions.
It sounds like a full meal, and depending on your appetite, it very well could be! Save some room for the Totchos over in Toy Story Land. You can find them at Woody's Lunchbox for $8.99.
11. Popcorn
Last, but not least, we can't skip over this Disney staple: popcorn. Something about the popcorn in the park really makes the trip even more amazing. You can find popcorn all over the park and in each unique land.
My favorite is just outside Toy Story Land behind the Chinese Theater in the Market area. Every time I have had it, it has been warm, buttery and exactly what I wanted before hopping in a long line at the some amazing Hollywood studios rides like for the Rock 'n Roller Coaster. Popcorn can be found throughout the park for $4.99
*Pro Tip – Get the refillable bucket at the beginning of your Disney World Vacation and only pay $1.99 for refills the rest of your trip.
The Fried Green Tomato Sandwich is the stuff dreams are made of. This sandwich is the perfect addition to your long wait or casual stroll down Sunset Boulevard. As for toppings, there is jalapeño ranch dressing, spicy Pepper Jack cheese, and bright arugula all served up on the Ciabatta roll. You can find this gem of a snack over at Rosie's All American Cafe for $9.99.
The Best Snacks at Hollywood Studios Galaxy's Edge
Galaxy Edge is one of a kind. The rides are amazing, the land is immersive and the best part, the food is delicious!!
13. The Blue Milk & the Green Milk:
We experienced Star Wars land at Disneyland in California and had some incredibly tasty treats. One that I am sure will be in Hollywood Studios is the Blue & Green Milk. My tip is to get one of each, grab an extra cup and mix the two together. It makes for a delicious treat.
14. Battuu Bits
Inside Oga's Cantina you can enjoy a couple of drinks, but while the drinks are fun, my favorite items is the Battuu Bits. This savory dish includes items which resemble nuts, pretzels chips and I am not sure really what else. But let me tell you. It's delicious!
15. Ronto Roasters
This is one of the best backs at Hollywood Studios but it could easily be counted as a full meal. Basically you have your classic bratwurst pork sausage plus roasted pork, a delicious kind of tangy slaw and a peppercorn sauce with a litzzle zip to it all wrapped in grilled pita bread.
They also have a morning breakfast version with egg, sausage and cheese.
The End of Your Hollywood Studios Snack Tour!
The one thing that will surprise you about Disney, is their food is really top-notch whether you are looking for quick service at Hollywood Studios a nice restaurant, or some tasty snacks.
This was just a small sample of the snacks available, but these ones definitely top the list of must-haves. If you're looking for one last bonus item to grab on your way out, we recommend heading over to the Brown Derby to grab a slice of the famous Grapefruit Cake. The price is a little steep at $12.00, but it is guaranteed to be the perfect end to your snack-filled day.
If you have any questions about Hollywood Studios, the Disney Dining Plan, or any other Disney World Questions, feel free to comment below or check out my Disney World Tips highlight on Instagram!
You May Also Like:
An Ultimate Guide to Hollywood Studios Quick Service Dining
21 Amazingly Fun Things to do in Orlando! [#17 Involves a Coffin]
The Best Rides at Holly Studios- [Top 7 Choices]
Pin for Later: The 15 Best Snacks at Hollywood Studios [#5 You have to See]
Latest posts by Mama Munchkin
(see all)