Are you thinking about booking a DVC rental for your next Walt Disney World resort vacation? Before I owned a Disney Vacation Club timeshare, booking a Disney Vacation rental was our favorite way to travel. The Disney Vacation Club offers quite an affordable way to save money on future Disney vacations, there is no doubt about that.
However, you don't need to be a vacation club owner to enjoy the benefits of discounted rooms to Disney World or Disneyland .
Booking a DVC Rental can save you a ton of money on your next Disney Vacation. Here are 10 facts to know before booking my Disney Vacation Club Rental
So if you are like me, I am looking for some serious savings to make the Disney trip more affordable. One of the biggest ways to save is booking a Disney Vacation Club Rental.
---
How Booking a Disney Vacation Rental works?
First off, let me explain how booking a DVC Rental Works. Owner's of Disney Vacation Club (DVC) have bought into Disney's timeshare and use an annual allotment of points to book their Disney Vacation. (I know, timeshare is a frightening word, but Disney actually has a good one).
Sometimes DVC owners need to rent out their unused points they usually use to book their vacation.
Then, this is where the good part comes in, companies like David's DVC Rentals (I will go over the details of how to book below) have set up sites for owners to easily book those rooms to anyone who is interested. The best part the savings are huge!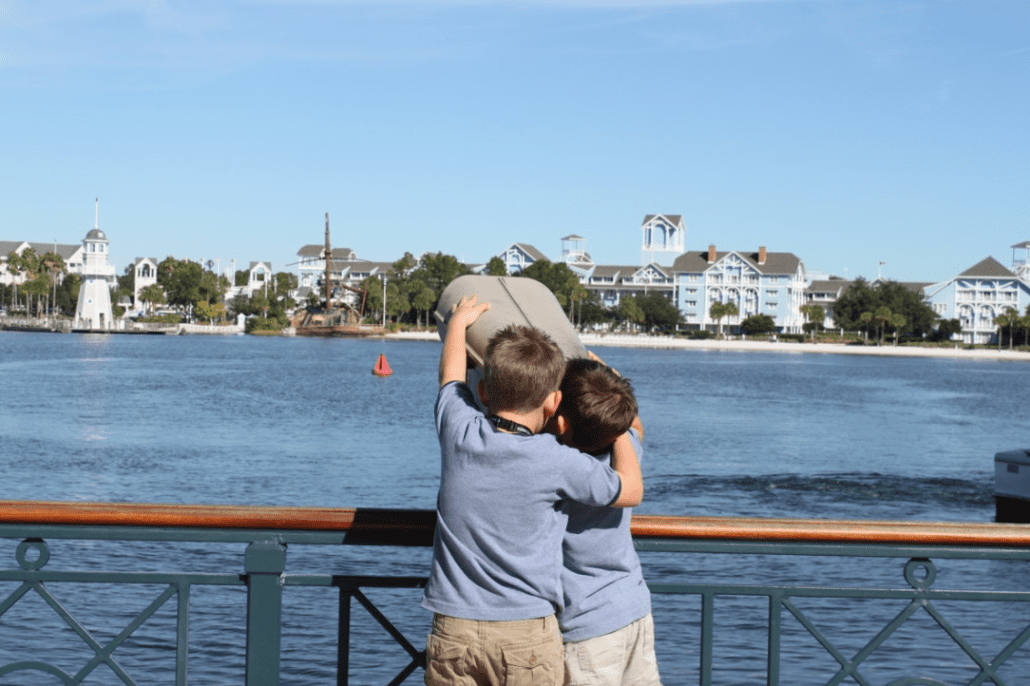 ---
1) Save 40%-70% OFF Disney Rooms with a DVC Rental
By far, this is the best part of booking a Disney Vacation Club Rental! Before we had Disney Vacation Club, we booked a Disney Vacation Club Rental. We rented DVC points and booked a studio at Beach Club Villas for $184 a night when the regular price was over $420.
Another amazing place you can save a ton of money on rooms besides Disneyland & Disney World is Disney's resorts in Hawaii, Disney's Hilton Head Island Resort and Disney's Vero Beach Resort. Booking by renting points at these resorts is an incredible value. See how much money you could save by renting points, here!
---
2) You Stay at Deluxe Resorts Only when you Rent DVC Points
If you have booked with Disney before, you know they have three different types of resorts. Value, moderate and deluxe. The Disney Vacation Club Villas are located only at the top tier deluxe resorts. These include all three resorts around the Magic Kingdom (Polynesian, Contemporary & Grand Floridian), Disney Beach Club (my favorite), Boardwalk, Animal Kingdom Lodge, Old Key West & Saratoga Springs.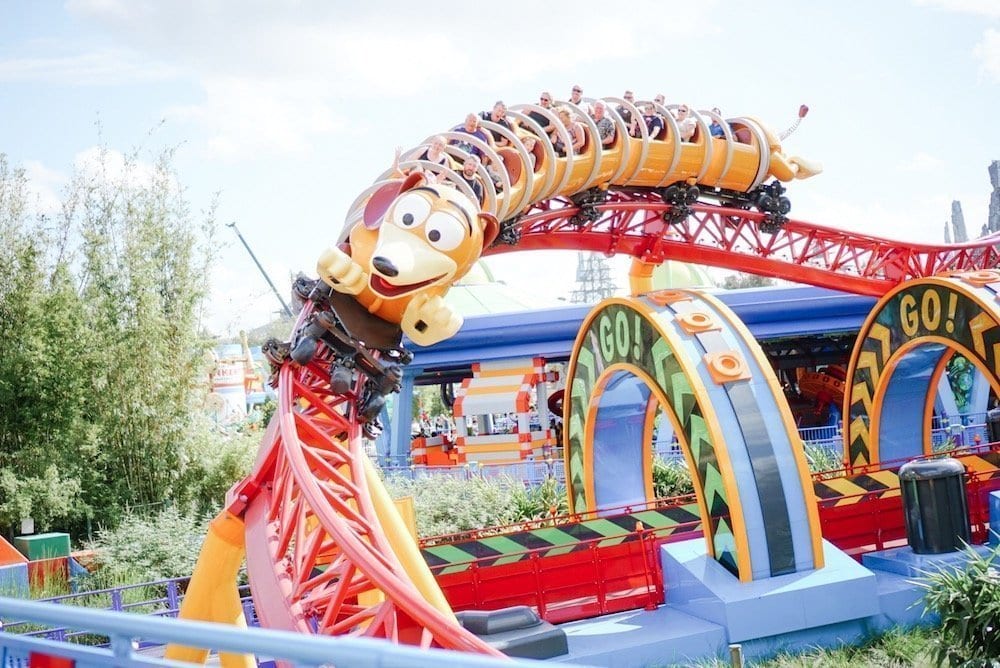 Over at Disneyland, you have the Grand Californian, and yes you can even book at Disney's Hawaiian Resort, Disney's Aulani. Now, for me I love these resorts, they are located close to the parks, the service, pools, and amenities are all top notch.
However, if you are someone who is used to staying at a value resort, you might not save much money by renting DVC points, but, you will be getting upgraded for about the same price (which is pretty awesome too!)
---
3) The Best Amenities are included!
One of the best things about booking a Disney Vacation Club rental is you are treated just the same as if you booked a regular room at the Disney resorts, in fact maybe a little better. Pretty much all of the same amenities that come with a traditional room booking directly through Disney. This includes
Early Morning Extra Magic Hours (which is reserved for only Deluxe resort guests, and all vacation club resorts are deluxe, so you're in!)
Complimentary Self Parking
Booking dining reservations 60 days in advance
The only thing you don't get is the discounts that come along with being a Disney Vacation Club Member.
You can also add a Disney Dining Plan to your reservation.
---
4) You Should Book Early – Way Early!
As a Disney Vacation Club Member, I know that booking in advance is key to getting the room that you want since there is a limited supply of rooms. If you know, where you want to stay, the best chance to get a points rental room that you want is booking at least 7 months in advance.
The reason is when a Vacation Club Members owns at a certain resort (for example Animal Kingdom Lodge) that owner can book a room for themselves or as a rental 11 months in advance at that resort in which they own and no one else can.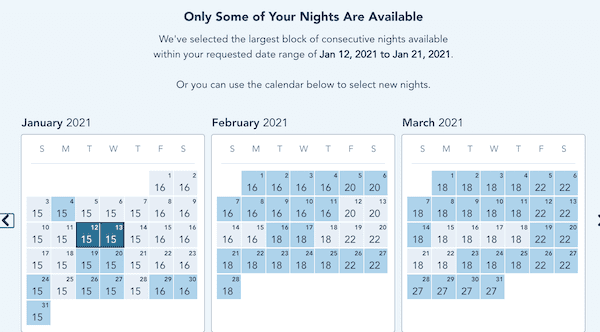 However, once you hit 7 months in advance, every other Disney Vacation Club owner can book at that resort so the inventory goes quickly. So, start planning in advance and find the resort that best suits your needs.
This does not mean you won't be able to find your room if your vacation is sooner, just that the availability is a lot smaller the closer the date is to your vacation.
*Pro Tip – Plan to Rent DVC Points 7-11 months in advance of your vacation
---
5) These are not your traditional hotel rooms (sleep from 4-13 people)
The Walt Disney Company designed villas to not be like your traditional hotel room because they are designed to be your "home away from home." The studios are the closest to a traditional room with a queen bed and pull out couch that converts into a queen bed.
By the way, Disney's pull out couch bed is not one of those terrible springy couch beds. They are quite comfortable. The rooms also include a kitchenette with a mini-fridge and microwave.
Now, if you are lucky enough to stay in a 1-bedroom, 2-bedroom villa, or a grand villa. You will enjoy a full kitchen with a stove, full-size fridge, and all the other traditional kitchen amenities. We buy groceries in advance and make breakfast every morning when we stay in this type of room.
Plus, the best feature a washer and dryer are in your room! You also get a full-size jetted bath and a separate living room area. These rooms are basically like being in a suite in a hotel and are my favorite rooms to stay in.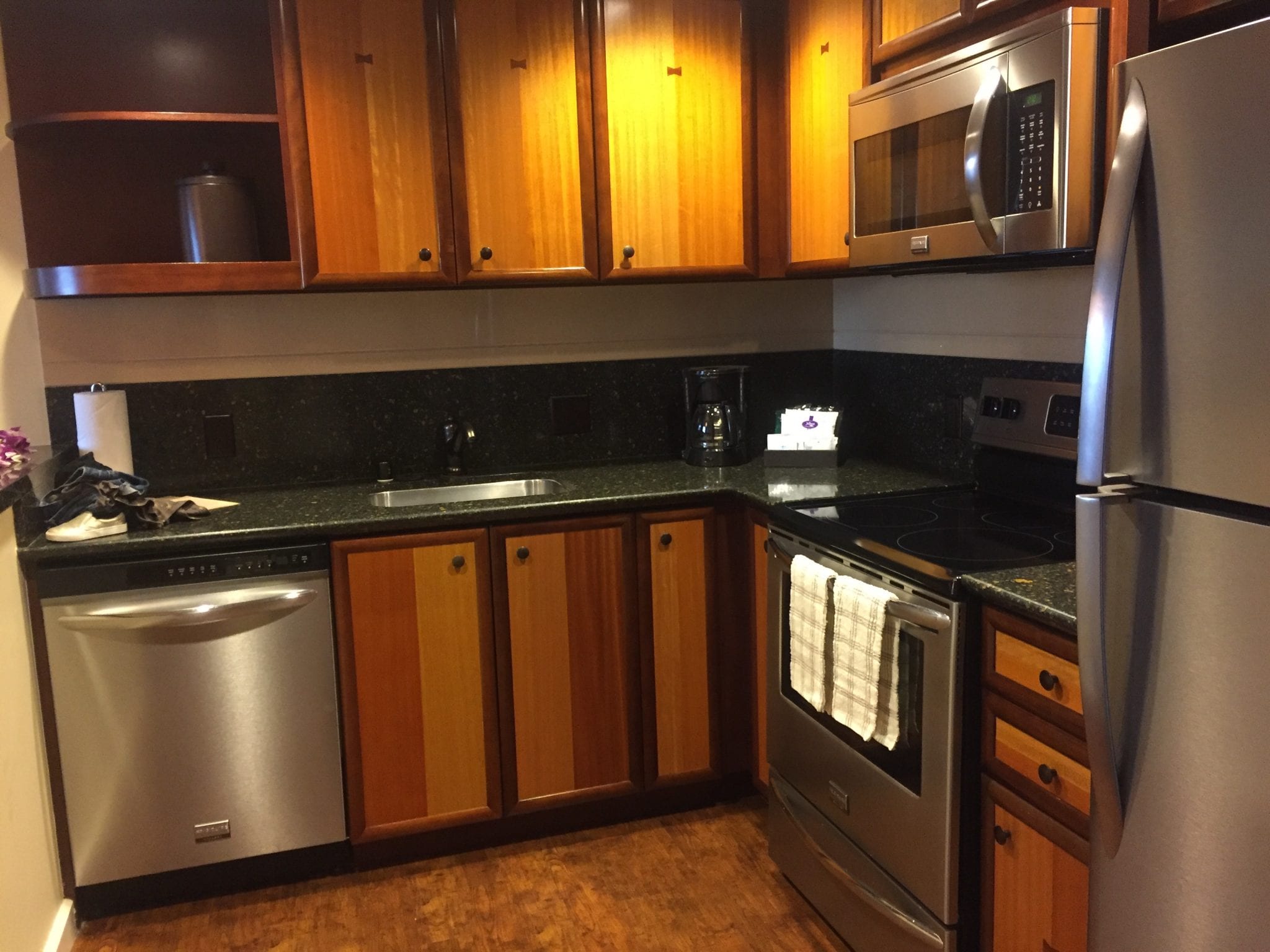 ---
6) Housekeeping is not like a traditional hotel
One of the perks that is not included in your stay when renting points is daily housekeeping. These rooms are considered a "home away from home" so the housekeeping is not the standard daily cleaning. The way housekeeping works as follows:
On Day 4 – Trash and Towel Service
With this service, Housekeeping will
Empty the trash and put new liners in the wastebaskets
Bring fresh bathroom towels
Replace shampoo, facial soap and bath soap, paper towels, and toilet paper
Replenish coffee, sugar, and cream
Replenish dishwashing liquid, dishwasher detergent, sponges, and laundry detergent as applicable
* Pro tip – I have always called and asked for extra towels and other amenities and they have brought them to my room at no additional charge.
On Day 8 (if you are lucky enough to stay that long) Full Cleaning Service
Make your bed and change the bed linens, Vacuum,
Clean the bathrooms.
Clean the kitchen/kitchenette and wash the dishes
* Pro Tip – If you need that daily housekeeping, you can ask the front desk how much it costs for your room.
---
7) Pay No Taxes, No Parking & No "Resort Fees"
I don't know if there is anything I dislike more than booking a room online and it looks like a great deal. Then when I head over to check out the rate is so much higher than I booked. First, You have your hotel and tourism taxes (I expect that) but then you have these "resort fees." This fee used to never exist and I have seen them range from $20-$50 per night.
In addition, you add parking fees and all of a sudden your room is $100 more expensive PER NIGHT! When you book a Disney Vacation Club rental, all these fees disappear, No taxes*, no resort fees, no parking fees (except valet) and you even get free wifi.
*If you do book Hawaii there is a small tax on your room, due at check-in.
---
8) Plan to prepay for your Disney Vacation Club Rental rooms.
Because the rooms you are booking are actually owned by Disney Vacation Club Owners, be prepared to pay in full upfront for your room. Since you are saving around 50% off this isn't too bad, but it is still quite a shock at first.
The nice advantage is when you check out of the resort, your room bill will be zero dollars, and that is quite a nice feeling. Also, some of the sites that rent points request a $50 -$75 refundable resort search fee. If your room is available, they apply it to your rental price, but if it is not they refund you the money.
Also, I don't normally recommend travel insurance, but since you are prepaying for your rooms, in this case I would consider the option to buy some.
---
9) It's a great way to see if you want to own a Vacation Club Membership without the "90-minute presentation"
We have all had those calls and mailers. Check out this great hotel for a great rate and all we ask is for 90 minutes of your time. After that "90-minute presentation" that turns into 3-4 hours, you find yourself regretting getting this great rate.
When you book a vacation club rental you are booking through one of the owners, so there is no presentation, you get to simply enjoy your vacation. Now, if you are thinking about buying a Disney Vacation club, well then this is a great way to try it out before you buy.
You can also check out my article on why I love being a Disney Vacation Club Member Here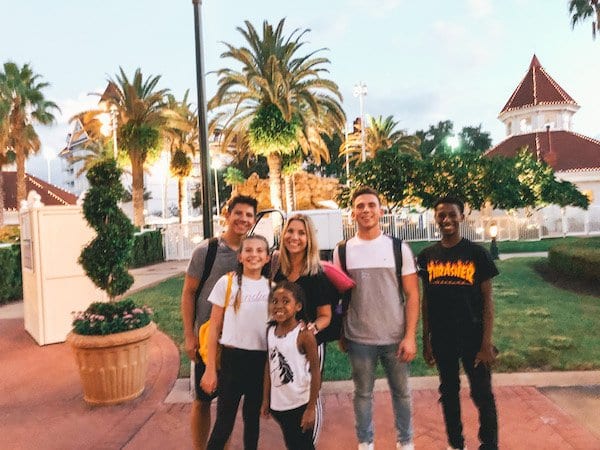 ---
10) How to Book a Room?
As a DVC Member, I have both rented points (prior to purchasing) and rented out my points when I wasn't able to use them. There are a few different sites that are very reputable that I have personally used.
The one I recommend to my friends & family is David's DVC Rentals (also known as David's Vacation Rentals). David's DVC Rental store is great, they are very customer service friendly and will help you with all your booking needs including Dining plans, Magical Express, & More! You can read out about our full experience here!
The rental process is pretty simple and all of the people I have referred, book with them again, unless they end up buying a Disney Vacation Club. DVC Rental Store is another popular site, but I have typically found they have less inventory
Here is a quick video on how it works:
All in all, I personally love Disney Vacation Club and think booking a DVC rental is a great way to save money on your upcoming Disney Vacation and stay at a beautiful property. If you have any more questions about Disney World, Disneyland or Disney's Aulani. Check out my articles below.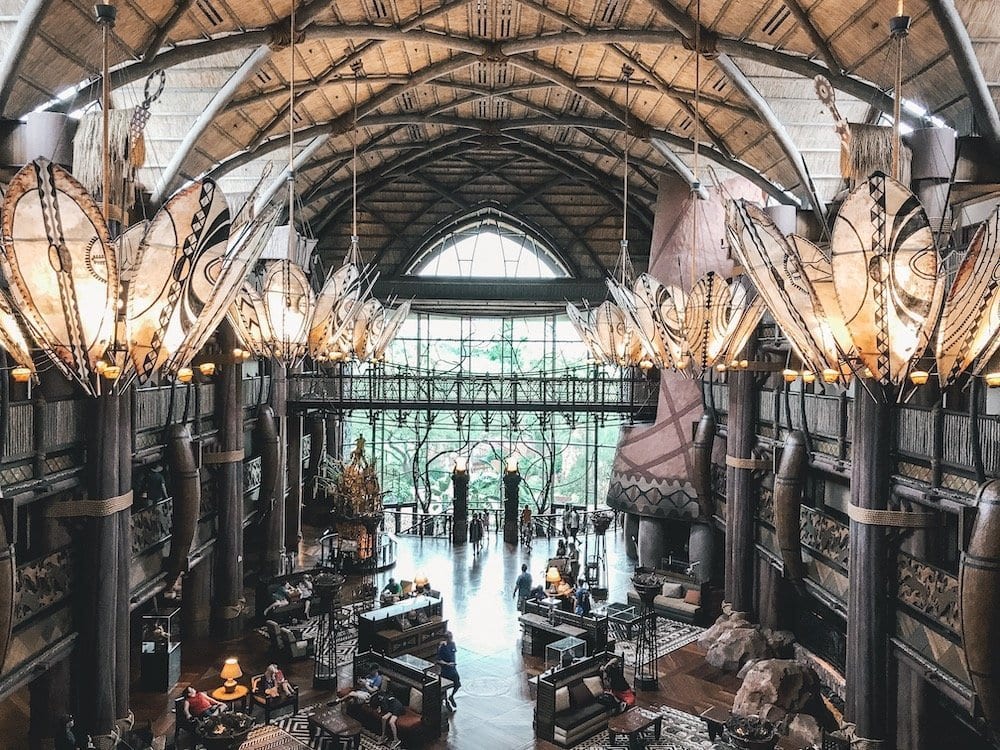 ---
Bonus* – Which Disney Vacation Club Rental and view to Book!
Look, if you are going to book a Disney Vacation Club Rental in Hawaii or Disneyland Resort in California it is easy, you only have one option for each. Aulani & Disney Grand Californian. At Aulani, if you can afford it get the ocean view and ask for a high floor on the Ewa tower overlooking the pool. At Grand Californian, ask for the Theme Park View, it is not guaranteed but it is worth a try and does not cost extra.
Now if you are going to Florida, there are 11, soon to be 12 Disney Vacation Club Resorts. Here is a quick breakdown to help you decide which dvc resort is for you.
Closest to the Magic Kingdom – Bay Lake Towers, Grand Floridian & Polynesian
Amazing Magic Kingdom Fireworks – Bay Lake Towers (Must choose Magic Kingdom View)
Best Pool – Disney's Beach Club Villas – Animal Kingdom Kidani is pretty good too, but Beach Club is the best!
Walking distance to Epcot & Hollywood Studios – Beach Club Villas or Boardwalk Villas
Swankiest – Grand Floridian
Most Affordable – Saratoga Springs & Old Key West
Closest to Disney Springs – Saratoga Springs
Most Unique – Animal Kingdom – Get Savannah View, it is worth it.
---
List of Disney Vacation Club Rentals –
Note – This site is not affiliated with Disney or any Disney Rental Program.
---
Map of Disney Vacation Club Rentals
---
If you have any questions about Renting a Disney Vacation Club Room, please feel free to leave them in the comments or message me directly on Instagram.
---
Pin for Later- 10 Fascinating Things I Wish I Knew Before Booking a DVC Rental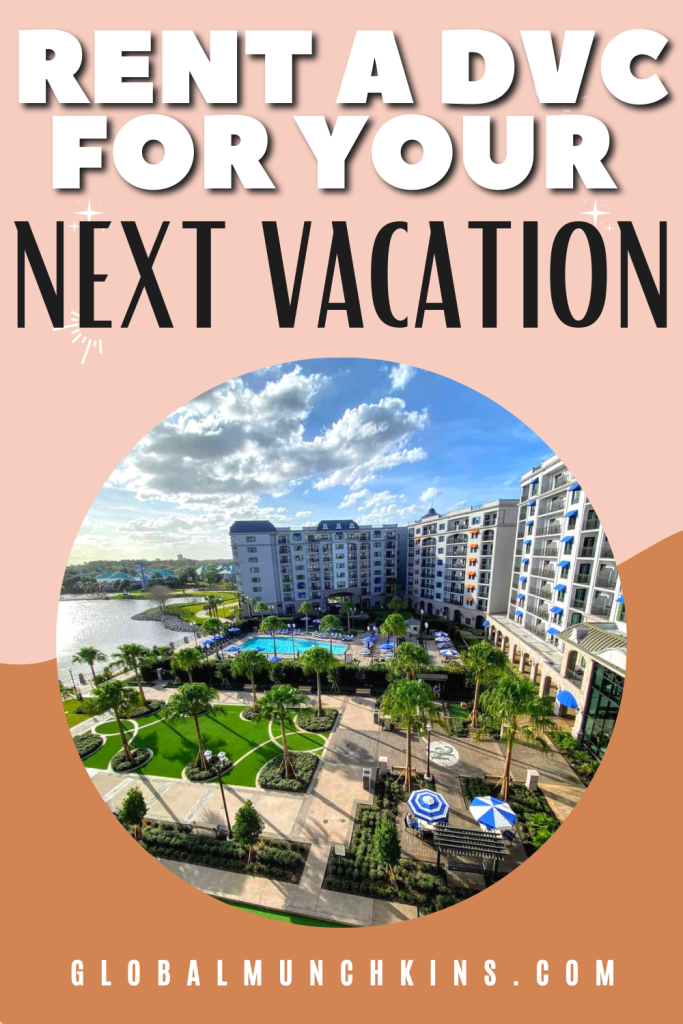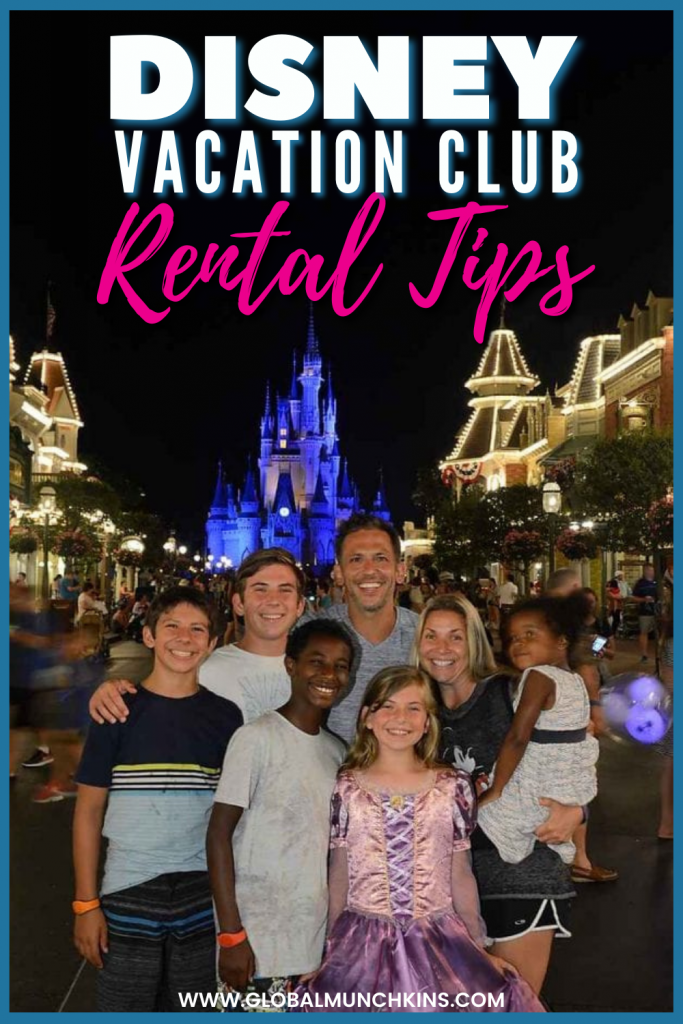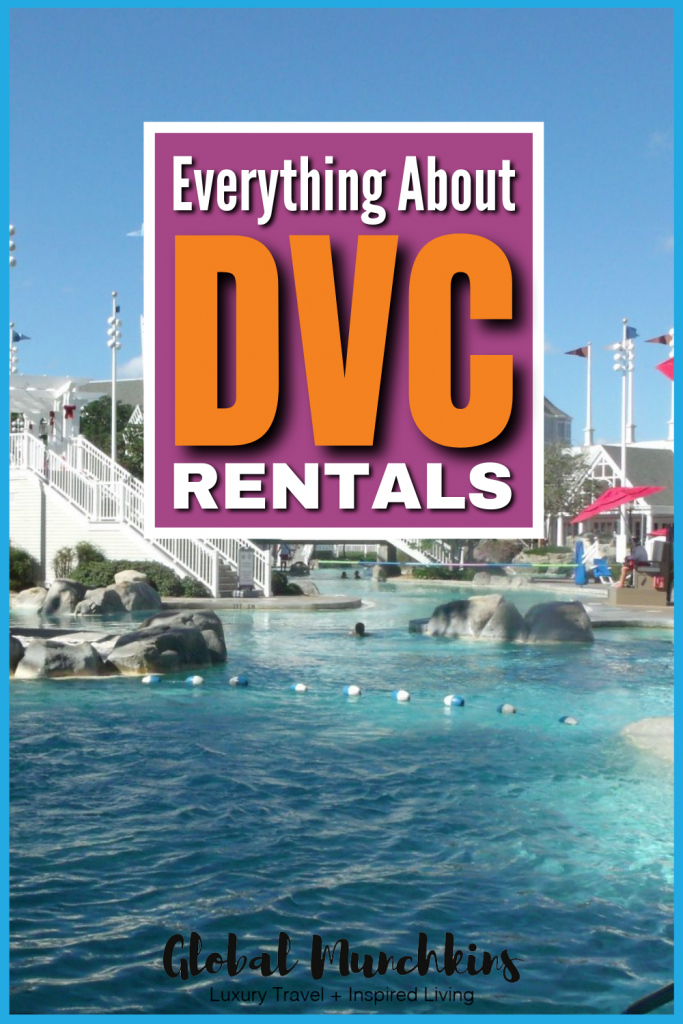 ---
If you enjoyed reading about DVC Rentals, you might also enjoy:
Your Guide to DVC Resale
Disneyworld Tips & Tricks – A Complete Guide
The Ultimate Guide to Disney's Aulani & Photo Tour
5 Incredible Things to check out when visiting Disney's Pandora
17 Awesome Disney Family Shirts for your Vacation [+3 Weird ones]
Discount Disney Tickets – Disney World Tickets on the Cheap!
Disney World Stroller Rental – Should you Bring Your Own?
Frequently Asked Questions about DVC Rentals
Is DVC rental legit?
Renting a Disney Vacation Club is legitimate and is allowed under Disney's rules. We recommend using a trusted service like David's Vacation Rentals to book a Disney Vacation Club Room.
How much do DVC points cost to rent?
It typically costs $19 to $20 per point. You will find that you typically save 40-50% off a regular room at Disney World, Disneyland or Aulani in Hawaii when you rent DVC points.
What is a DVC rental?
DVC rental is a rental of a Disney Vacation Club Room. These rooms are at some of the most prestigious Disney Resorts at Disney World, Disneyland and Aulani, Disney's resort in Hawaii.
What is DVC?
DVC is an acronym for Disney Vacation Club. Disney Vacation Club is a timeshare that helps families stay at some of Disney's top resorts year after year. The timeshare operates on a points based system where timeshare owners book rooms based on how many points they cost.
Latest posts by Mama Munchkin
(see all)