We just returned from a jam-packed whirlwind trip to Universal Orlando and it was absolutely incredible!!! One of the reasons the trip went so smoothly is because we have visited Orlando more times than I can count and over the years we have collected a lot of Unversal Orlando tips & tricks to help us avoid crowds, save money and have fun.
So, today I am sharing those secrets with YOU!
Read on to learn our best Universal Orlando Tips and Tricks for 2023. We love these parks as much as Disney World, if not more. This is truly a world class resort.

---
1. Stay on Property at one of these 3 Resorts! My Favorite Universal Secret
This is one of the best tips for visiting Universal Orlando (in fact, I have a whole post about it) I have because staying on property makes all the difference in the world and is worth EVERY penny.
Let me explain. At first glance, you might notice that you can find cheaper hotels near the Universal Resort in Orlando. But, if you want Express passes, stay at these three resorts, because they come for FREE!
The three resorts on property (Loews Portofino Bay Hotel and Royal Pacific Resort and the Hard Rock Hotel specifically) include FREE Universal Express Passes for each hotel guest (which gives you front of the line access to the most popular rides in the parks), early park admission, priority seating at many restaurants in City Walk and FREE transportation around the resort.
The Universal Express Passes alone would cost you a minimum of $89.99 per person and can go up to $379. With 4 guests in a room you can save $360 – $1200 per day in express passes
So, the $100 you are saving a night on your room is NOT worth it!
Staying on property at Universal Studios Florida also means you can take advantage of the beautiful walkways and boat rides available to hotel guests. It's a convenient way to get around!
Bonus Tip – Book with a travel agent and save even more!
****Pro Tip**** Book your Universal Vacation with a Travel Agent Like Best Day Ever Vacations! They offer the same prices as booking direct but have extra incentives to make your trip even better!
---
2. Upgrade to the Concierge Level
While we are on the subject of staying on-site at one of the hotels I also want to mention the added benefit of upgrading to the concierge level.
At Loews Portofino Bay Hotel and Loews Royal Pacific Resort concierge, guests enjoy a complimentary breakfast buffet which includes morning pastries, hot coffee, tea and cocoa, hot dishes like eggs and breakfast potatoes and more. Guests can also fill up on bottled water, cans of soda and snacks which are set out each afternoon.
They even offer tasty small plates in the evening (we had fajitas one night and delicious mojo pork another) and cocktails & desserts late night. It's a great way to save money (as you won't be eating out as much) and make life a little bit easier 🙂

These resorts are also home to some fantastic pools offering a great midday escape from the chaos going on inside the parks.
Like I said, there are 3 Universal Orlando Hotels that offer Express Passes, two do not. Here are the one's that offer express passes!
---
3. Arrive Early & Leave Late
Another great tip for Universal Orlando is to take advantage of the early park entrance in the morning offered solely to guests staying on property.
But, even if you are not staying on property you will want to plan on arriving prior to the park opening hours and that is because they begin to allow guests to enter the parks early (up to a certain point) before the park officially opens.
If you are one of the folks who enter early you will be able to breeze through several wait times on the most popular attractions before the crowds arrive.
That said you will also want to stay late. Both Universal Orlando Parks tend to die down around 4pm.
Guests who stay later enjoy much shorter wait times which is why we like to get in early, then take a midday pool break at the hotel and return to the parks around 3-4pm. An easy schedule when you are staying on property.
Take a Peek Inside the Parks by watching our YouTube Video below.

Give us a thumbs up & subscribe for more great family travel videos!
---
4. Buy Discounted tickets from an Authorized Reseller
Looking to Save Money on Tickets? I highly recommend two great sites for discounted tickets. ARES TRAVEL & Undercover Tourist. Both have been around for years so you can be sure you are purchasing legitimate tickets and you save a decent amount of money, plus the tickets are emailed directly to you.
Check ARES Universal Orlando Prices Here &
Check Undercover Tourist Prices Here!
---
5. Plan for 4 Days Minimum
Now that Volcano Bay has opened we decided to up our recommended minimum number of days to 4 instead of 3.
You will definitly want an added full day to check out Universal Orlando's amazing new water park. Volcano Bay has some of the BEST water attractions & slides we have EVER experienced.
The park itself is immaculate, the food is wonderful, they have two lazy rivers (one is a thrilling experience), and the kids splash areas are the best we've ever seen!!
I believe that 4 days is enough to conquer Universal Studios, Islands of Adventure, AND the NEW Volcano Bay Water Park. That is 'IF' you have the Universal Express Passes for the dry parks.
If you do not have the express passes then you will want at least 5 days at the parks to be able to hit all of the popular attractions.
But, again notice that you need one less night at a hotel when you have the Express Passes which are included in the price of your stay at the on-site properties that I mentioned above. Another reason why it is actually cheaper and much better to stay at one of the hotels on the property!
---
6. If you are going to buy Express Passes Consider the VIP TOUR because it might be cheaper and includes A LOT MORE!!!!
People don't know this but the Universal Orlando VIP Tour is the best deal in town. You get to the front of the line on every ride (including the ones Express pass does not cover) + it includes breakfast, lunch and valet parking and even more! Check out the details here!
---
7. Dates to Visit to Avoid Crowds
Avoiding the crowds is one of my favorite Universal Orlando Tips. There are three times a year where I feel like you can count on avoiding large crowds at the Universal Orland Resort.
One is the entire month of September as everyone is back in school and either just visited over summer or is planning to visit over the holidays.
The second is visiting between Dec 3rd- 15th. The closer it gets to the school winter breaks the more the traffic picks up.
The 3rd Date is the one week after January through the first week of February. Everyone has visited from the holidays and the next holiday is not til Presidents day weekend.
But, visiting Universal during the holidays is extra spectacular! In Universal's Islands of Adventure, you can see The Grinch musical show which is a wonderful performance.
And, in Universal Studios you can witness authentic balloons and floats from the Macy's Thanksgiving Day Parade! Plus, both parks are decked out with holiday lights too. It's my favorite time of year to visit!
---
8. Use Child Swap
One way to breeze through the crowds when traveling with infants and toddlers is by utilizing the "child swap" program at Universal. The "child swap" allows families traveling with little ones to wait in the queue together once while allowing both adults a turn to ride.
How this Universal Orlando Tip works is one parent stays off the ride and waits in the designated "child swap room" with the child who is not tall enough to ride. While the rest of the family hops on the ride.
When they are finished the parents swap roles and the parent who initially stayed back is given a chance to ride without having to wait in line again. Instead, they simply walk to the front of the line in the "child swap" designated area.
*Pro-Tip-Another added benefit of using the "child swap" is the second parent can take up to 3 guests with them. So, several people in the family get to ride twice!
---
9. Single Rider
Guests 10 years or older, also have the option of a shorter wait by being a "single rider". Since most people ride in groups of two or more, if there is an extra spot available the attendants will ask for a single rider and you'll be able to skip ahead in the line.
At some queues, there is even a special line reserved just for "single riders".
---
10. Harry Potter Tips at Universal Orlando
Avoid the Wizarding World of Harry Potter in the A.M.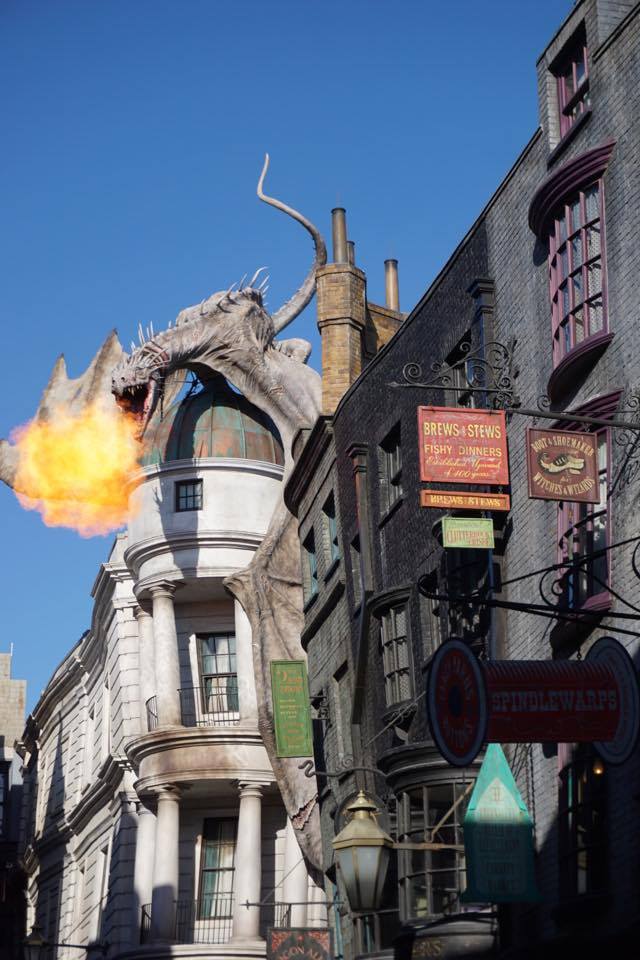 I know this sounds contradictory to every other thing you might read BUT trust me. The first place every person heads to is the Harry Potter area in each of the parks making both of these lands complete madhouses in the morning. Even for guests with early entry.
Unless you are going to be one of the first people in the park and you are going to run straight to one of the Harry Potter rides forget it.
You will have much better luck heading into these lands around 4pm when everyone else in the park has already 'been there, done that'.
Check out the photo above. That is my kids walking into Hogsmeade during early park entry on a non-holiday visit. Can you see the crowds in there- INSANE!!! I mean for good reason of course.
The Wizarding World of Harry Potter (both Hogsmeade & Diagon Alley) are the MOST INCREDIBLE themed lands I have ever visited.
Absolutely, spectacular in so many ways. However, if you can be smart and avoid the crowds I promise the experience will be even that much better.
---
11. Take Time to Really Explore the Harry Potter Lands
As I just mentioned, the Wizarding World of Harry Potter is absolutely amazing. And, I am not just talking about the main attractions. I urge you to really explore these lands as there are magical elements hidden all around you.
If you buy an interactive wand at Ollivander's you can actually cast spells around Diagon Alley and make magic happen right before your eyes!
On our recent visit to Universal Orlando we waited in line at Ollivander's for the Wand Chooses the Wizard experience and Shea got picked!!! Check out his face in our YouTube video here.
*Pro Tip- You can also ask the goblin in the Money Exchange any question and he will respond. Ask him about the dragon in Gringotts next time you visit 😉
---
12. Try a Butter Beer + Secret Menu
You can't visit the Wizarding World of Harry Potter without getting your kids a Butter Beer. Who can blame them with that tasty marshmallow topping?
But, if you really want to impress your kids, head to The Three Broomsticks and Hog's Head Pub and order a Pumpkin Fizz.
*Pro Tip- It won't be on the menu because it is a secret item.
And, knowing that will make you the coolest parent alive!!
Don't miss the Butter Beer Flavored Ice Cream at Florean Fortescue's Ice-Cream Parlour, Fountain of Fair Fortune, and at select street vendors throughout Diagon Alley.
---
Check out our trusted source for Discounted Universal Orlando Tickets below
Save $53 on Universal 3-Park 2-Day Park to Park and get an extra day! Visit Universal's Volcano Bay Water Theme Park.
---
13. Take the train in between the parks
Don't miss riding the Hogwarts Express between the parks. Not only is it a super convenient way to get around, but it is also one of my favorite Harry Potter experiences too!
I am not telling you why because I don't want to spoil any surprises. You'll just have to trust me on this one.
*Pro Tip- make sure to take the train from BOTH parks. The experiences are totally different.
Head inside the stores in Diagon Alley & Hogsmeade
Our kids got a kick out of the crazy jelly bean flavors (some are actually really gross) and the chocolate frogs.
*Pro Tip- grab your Harry Potter costume supplies before leaving home. Capes at the park are really pricey. Find ones much cheaper on Amazon here.
---
14. Get a Coffin Full of Donuts to Start the Day
As I mentioned in our best things to do in Orlando Voodoo Doughnuts offers up one of the best fried creations in all of Orlando, at least that's my opinion.
One of their six locations in all of the world is at Universal Citywalk in Orlando, meaning you won't have many other opportunities to try one of these tasty and colorful pastries.
Trust me, these are not your average doughnuts. They are both extravagant in looks and in taste. You will find their shelves filled with raised yeast donuts, cake donuts, and specialty donuts of all kinds.
If you like peanut butter, you cannot miss out on the Old Dirty Bastard. Name aside, this doughnut is what dreams are made of. You can check out the full menu here!
And yes, like we said this involves a coffin. You can purchase a 3-foot wooden coffin filled with three We Pick 'Em Voodoo Dozens.
It is a fun way to celebrate a special occasion or just do something unique while on vacation. Plus, you can never have too many doughnuts!
---
15. Tips for Toddlers (height requirements)
We did notice that many of the rides had a 40-inch height requirement as our youngest is not quite that tall yet. But, that doesn't mean there is not a ton of rides and shows available for smaller toddlers.
I recommend checking out Seuss Landing where multiple rides have lower height requirements, Shrek 4-D, Fievel's Playground, Camp Jurassic, the Curious George Water area and a day in the Park with Barney- a live show and playground area. And, don't forget to take your littles to hang out with the characters too!
Youngsters 34-inches tall can ride E.T. the ride which happens to be a favorite in our family. I was so sad when our CA park got rid of it and so I make sure we hop on it every time we visit the Orlando parks.
Once kids reach 36-inches tall they can test their thrill-seeking skills on Woody the Woodpecker's Rollercoaster (above), Skull Island: Reign of Kong (below), Flight of Hippogriff & more.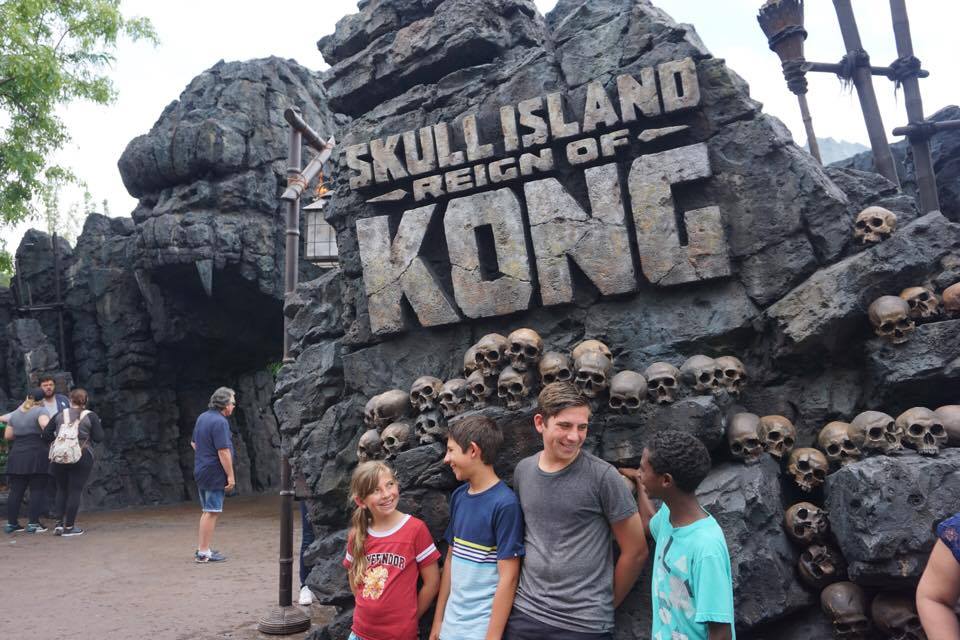 Little ones who hit the 40-inch height requirement can ride the Seuss Trolley Train, Despicable Me Minion Mayhem, the Simpson's Ride (although it is a little frightening), Transformers, Spiderman, and more. And, once youngsters reach 42-inches tall they can also ride Harry Potter and the Escape from Gringotts, Men in Black, Popeye and Bluto's water ride, and Jurassic Park… The Ride just to name a few. Check out our experience on Jurassic Park below:

---
16. Buying souvenirs
It's unavoidable your kids are going to want to take home a treasure to remind them of their incredible vacation at Universal. Be smart and use Universal Orlando's package pick-up & free package delivery to on-site hotels.
Package pick-up sends your souvenir to the front of the park so you can pick it up on your way out versus lugging it around all day. If you are staying on-site they take it a step further and deliver it right to your hotel. Just one more reason staying on property is such a smart idea!
---
17. How to Save on Food
Dining Plans
Universal offers several different dining plans that can help you save money and make life a little easier too. Choose from full service or quick service plans. With up to 100 dining locations to choose from inside both parks and in City Walk your family will have plenty of options to choose from.
The full-service plan includes two of our favorite restaurants at the Universal Resort- Mythos Restaurant and The Cowfish (yes sushi + burger fusion is a thing).
But, we do find the quick service plan a little easier on the pocketbook. View the plans, list of participating restaurants and pricing here.
Family Style- Louie's Italian Restaurant
One of the munchkins' favorite Universal Orlando tips is heading to the back of the park at Universal Studios for the BEST theme park pizza we've ever had. Feeding a large family at a theme park can cost an arm and a leg.
One way we save at Universal is by ordering a whole pizza pie from Louie's Italian Restaurant. While a single slice will run you about $7 bucks, a whole pie so roughly $30 and comes with 8 slices.
*Pro Tip- Don't forget ice water is always complimentary so drink up.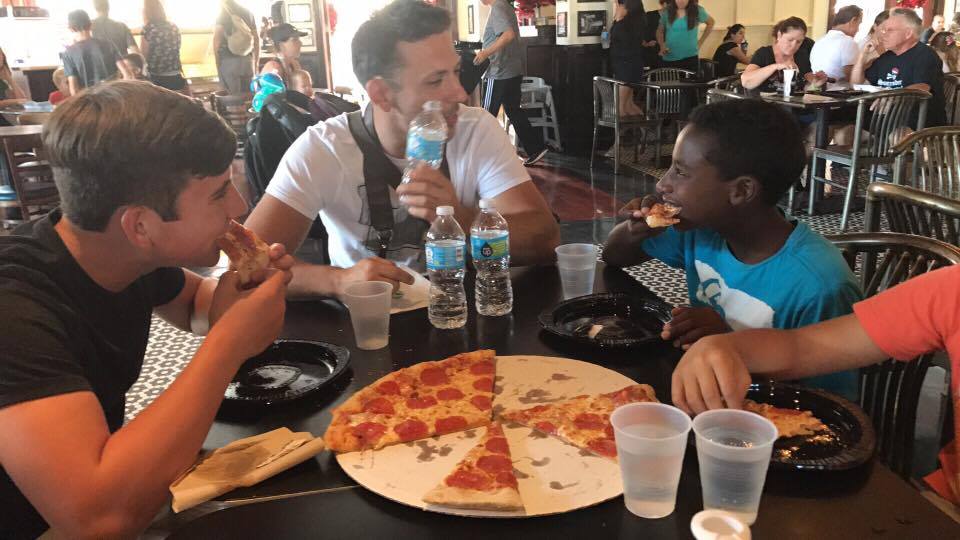 Cheap Shareable Treat- Lad Lard's Pink Donut
Growing up The Simpson's was one of those shows I would watch with my dad. Most jokes went right over my head but that didn't stop me from laughing. Walking through the Simpson's area brought back so many memories.
So, I was a complete sucker when my kids requested an enormous pink sprinkled donut from Lad Lard's. Luckily, it was under $5 bucks and easily shareable! Don't take our word for it check out this article from USA Today's 10Best.
The Tacos at BumbleBee Man's Taco Truck is a delicious, quick, and easy on-the-go lunch or snack too!
Just for fun… Moe's Tavern
Not really a savings tip BUT something fun to do while in the Simpson's area is to while in the Simpson's area is to head to Moe's tavern to try a Duff Beer. While you are there order the kids an alcohol-free, orange-flavored Flaming Moe. The dry ice makes it smoke and the kids will get a kick out of it!
---
18. If You are an annual passholder, turn your soda into a delicious slush.
If you are an annual passholder, there is a wonderful lounge to relax and cool off. The best part, you can buy a soda and turn it into a delicious slush.
---
19. Head to City Walk
Another Universal Orlando tip I have found that works well is to leave the parks and head into City Walk for lunch. Here you will find better tasting options in my opinion and a wider variety of eateries.
It may not save a lot of cash but at least you get better quality food for your money and at lunch its a ghost town so very little wait times too!
I personally loved the Bread Box which serves delicious sandwiches, soups, and salads. It was a healthier option and the kids loved the bench swings located at some of the booths.
The NBC Sports Grill & Brew is a favorite amongst the kiddos in our family. Who doesn't love a working foosball dining table 😉
City Walk also has some fun photo opportunities and great shops and because it is so quiet during the afternoon you can get a bunch of fun shots.
*Pro Tip- if you stay at one of the hotels I mentioned previously your room key will also help you get priority seating at many of the restaurants in City Walk.
---
20. Skip dinner at Toothsome Chocolate Emporium
Wait what?? You read that right. Dinner here includes a ridiculous wait time and your room key does not grant you priority seating at this hot spot.
However, the specialty here is clearly dessert and you can skip the long wait and head right inside and order your tasty treats at the counter.
Make sure you try at least one of their INCREDIBLE Artisanal Milk Shakes. Hands down the BEST flavor is Salted Caramel Pretzel but Chocolate Peanut Butter comes in close for second.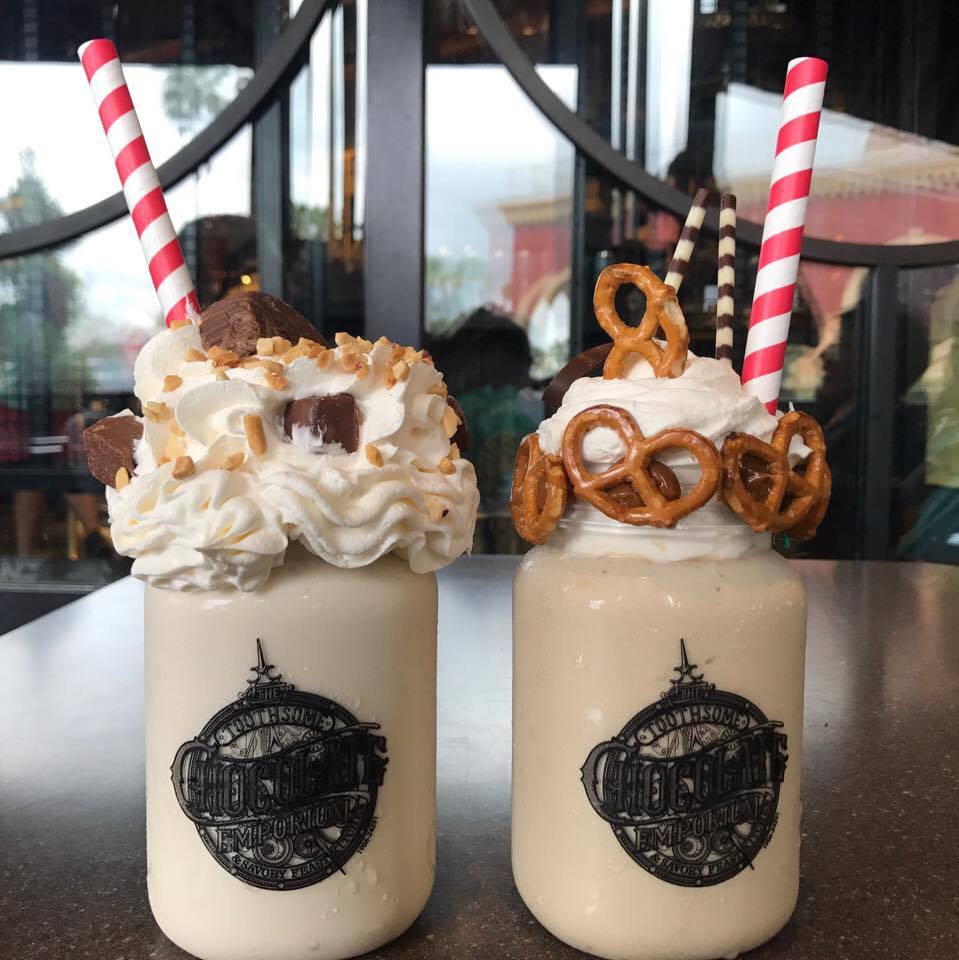 * Check out my top 10 foods you have to try at Universal
---
21. Don't Miss These Off-the-Beaten-Path Attractions
You most likely know about all of the most popular attractions. But, there are a few things that most people are unaware of that we think are absolutely worth your time.
Live Raptor Photo Opportunity- I mean where else can you get a photo with a live raptor- ha! What makes this so incredibly fun is the employees are steadfast in the delivery of their character.
The kids were actually starting to question if the dino was going to be real. Check out the video:

Jurassic Play Area- After you ride the Jurassic Park River Adventure, you can go to the Jurassic Park Discovery Center. Here you can relax in the air-conditioned room while kids check out all the cool dinosaurs. Make sure to wander over to the eggs. If you're there when a baby dino breaks out of its shell, your kiddo might be lucky enough to name the newborn and get an official birth certificate!
Character Meet & Greet with Shrek & Donkey- who wouldn't want to spend time with this hilarious duo. Make sure to check the guide for times so that you can hang out with these totally awesome and funny characters. Check out our experience below:

Fievel Playground- stop by this awesome play area to give the kids a chance to run wild. There is plenty for both little and big kids to do and it's also a nice break for mom & dad. Liv loved playing in the ball pit and the older ones enjoyed the water slide and swinging from the giant rope.
Hello Kitty Shop– if you have young girls (or teens) they will LOVE the adorable Hello Kitty Shop located inside Universal Studios. They have every type of Hello Kitty product imaginable PLUS an adorable bakery/ candy shop too!
Free Coloring Station in Seuss Landing- little ones will love cooling down in the air conditioned stores in Seuss Landing. We found a coloring station in the store near the Sky Seuss Trolley Train Ride!
---
22. Take a photo of your park passes
If you lose your park passes it can be a pain, but if you take a picture they can easily reprint them
---
23. Pack some Ponchos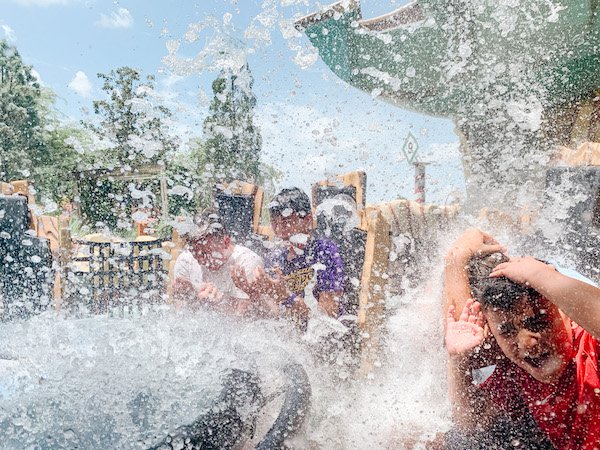 It's Central Florida, which means there is a good chance of rain. Also, there are some very wet rides. So, pack some ponchos and save yourself the exorbitant costs of paying for a poncho at the parks.
---
24. GET A BIRTHDAY BUTTON (READER SUGGESTION)
Here is one of the comments that I thought was a great idea.
"If it's someone's birthday, get a birthday button. When I went with my sister, we got backdoor access to a couple of rides and they sang Happy Birthday to her over the intercom at Men in Black!" -Crystal
---
25. There are 2 Lazy Rivers at Volcano Bay and one is absolutely not Lazy!
If you decide to hit up Volcano Bay you will for sure find yourself in the Lazy River, however some people do not realize there are actually two rivers.
One nice and mellow river and one that is more of a fast paced rapid ride. Everyone in the fast paced river is required to wear a life vest as the water does move quite fast, but it is super fun!
---
26. Download the Universal app beforehand.
You can then link your tickets and credit card to the app. When you are in the water park you can use their special Tapu Tapu Tapu to pay for items. The app also gives wait times for the 2 main parks.
---
27. Save Hundreds of Dollars by renting a Stroller from an offsite vendor!
The strollers at Universal are expensive and not very comfortable. Kingdom Strollers has been around for over 20 years and they will save you a ton of money plus they deliver the stroller to your hotel or Airbnb!
You simply place your order and then meet them at your hotel at one of their 5 daily meetup times and grab your stroller.
It couldn't be any easier Check em out here! In fact now you can pick up your stroller at the Orlando Airport. It is pretty convenient
---
28. Universal Tips for Adults – Visit During Mardi Gras
Mardi Gras is one of the best times to visit the parks with or without kids, but especially without kids since Universal's Mardi Gras events are going on.
You will enjoy, live concerts from top artists, amazing food, and plenty of celebratory drinks and parades. You can check out all the Mardi Gras details here.
---
29. Take the Hogwarts Express from Universal Studios and Disappear into the Wall!
Ever wanted to disappear into a brick wall like they do in Harry Potter. If you take the Hogwarts Express from Universal Studios to Islands of Adventure you will enjoy all the whimsy of Hogsmeade station including an illusion which makes it seem like you disappear into a brick wall (check it out in the video above).
---
Map of Islands of Adventures
---
Pin for later- 29 Amazing Universal Orlando Tips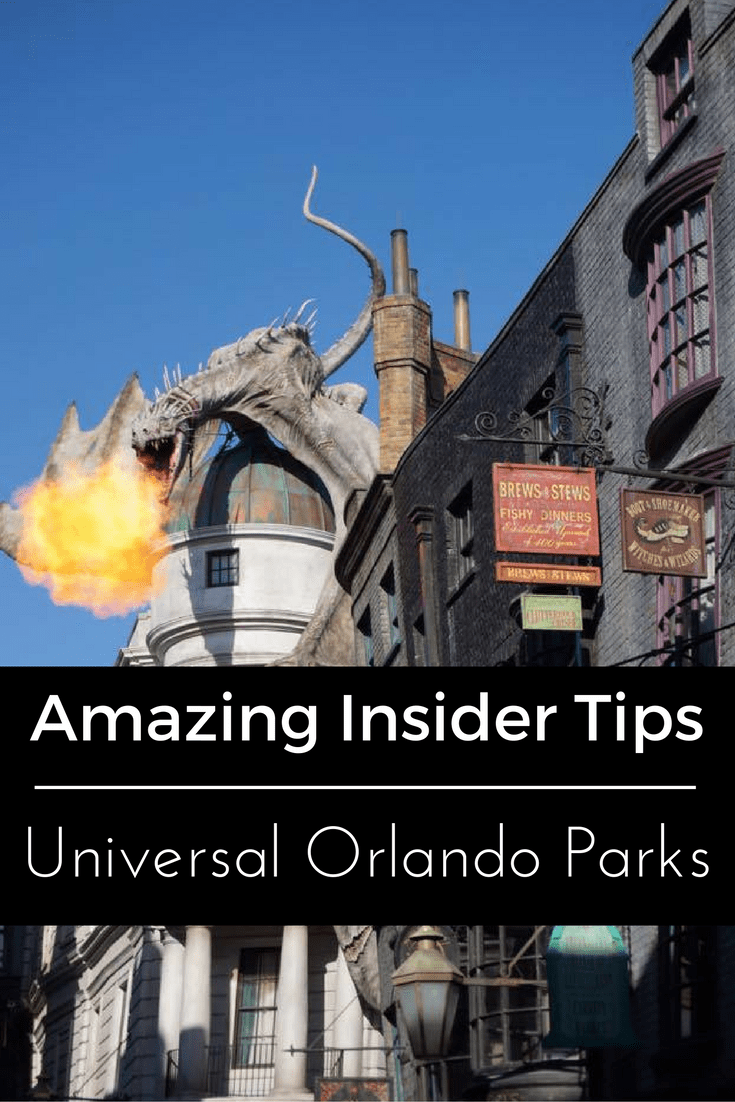 Check out these posts for more awesome Universal Orlando Tips-
Headed to Universal for the Holidays? Check out our Holiday Guide here.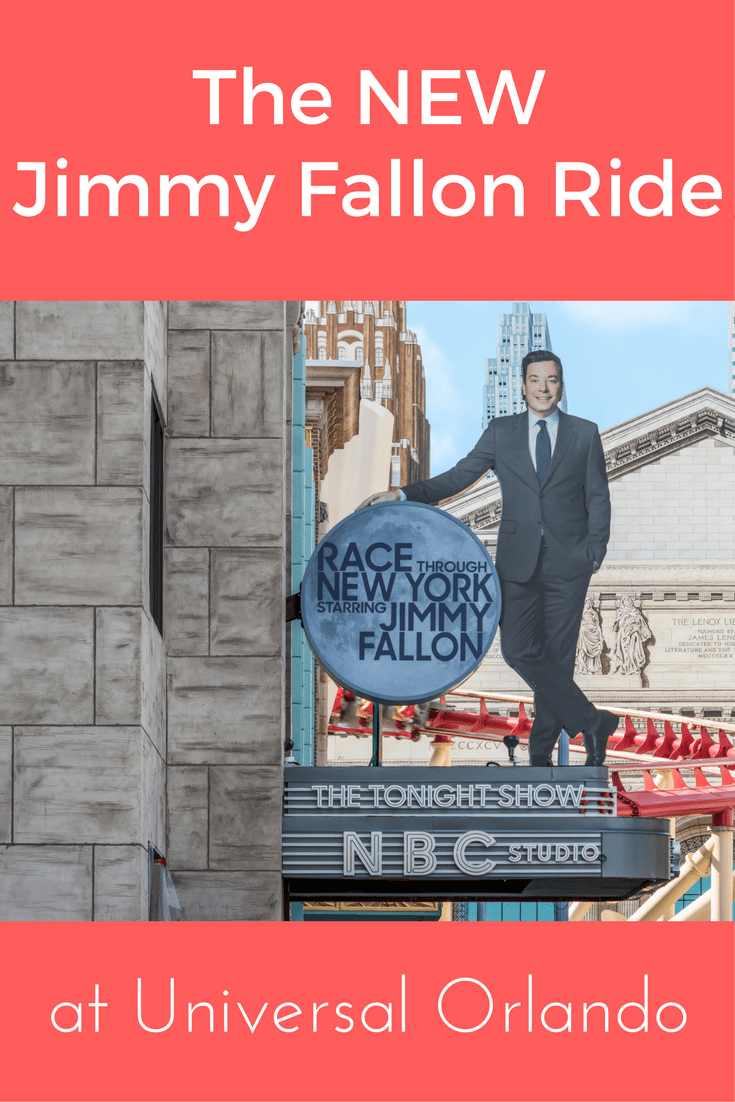 Universal Orlando Tips FAQ's
How do I get the most out of Universal Studios?
Stay in an onsite hotel for FREE Express Passes
Arrive Early
Go to Harry Potter's World later in the day
Allow 45 Minutes for Parking & Security
Use Rider Switch Pass if you have kids that are too small
How can I save money at Universal Studios Orlando?
Pre-Purchase Tickets from Discount Ticket Sites Like Undercover Tourist
Bring your own water
Get Free Express Passes by staying at an onsite hotel
Get a whole Pizza for the Family at Louise's
Visit during the off season for the best deals
What rides to go on first at Universal Studios?
Hollywood Rip Rock it
Transformers
Mummy the Ride
Harry Potter Escape from Gringots
Is Express Pass worth it at Universal?
It depends on how much time you have to spend at the parks. If you are short on time, yes! The cheapest way to get Express passes is staying at an onsite hotel. You get 5 for 2 days for 1 night at a hotel.