Whether you are a Denton resident or "Dentoning" for the day, if you are looking for something to do with the kids, you may find yourself overwhelmed by all the options in this busy, growing town.
Never fear! We brought in a life-long Dentonite to help you pick the most interesting and best-fitting option for your family. We are pretty sure we have scoured Denton and found activities that are sure to entertain everyone, from teens to little ones.
---
Our List of the Best Things To Do In Denton With Kids
So let's get started! Check out our list of things to do in Denton with Kids! Just 30 miles from Dallas and Fort Worth is this amazing little town.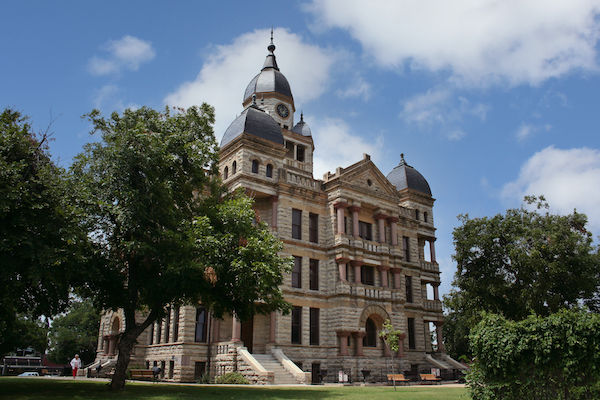 ---
There's nothing more rewarding than watching a child's mind expand as they learn about the world around them and that means you need to visit Explorium Denton Children's Museum. Explorium believes in educating children 12 and under through fun and play.
To this end, they offer several activity stations, such as the Make & Think area where creative kids can craft or the blue Collaborate zone for those future engineers to build. For just $5 per person (excluding infants in carriers) your family will get a joyful afternoon of creative learning.
In Denton for the summer? Explorium is offering 12 different summer camps in 2022!
---
Let's face it, Texas can get hot. If you are looking for a fun way to cool off with the family this summer, head on down to Water Works Park. They open in late-May and it's the ultimate way to spend a summer day with a little something for every member of your family.
Older children (and parents, too!) will enjoy whizzing down the 4 main water slides. But don't worry that your younger kids will feel left out! Water Works has a Children's Play Pool with 2 mini-slides.
When you've had your fill of thrills, head over to the Lazy River and chill on an inner tube. Worked up an appetite? No need to leave! Just mosey on over to the Tidal Wave Cafe and have lunch or a smoothie pick-me-up.
---
Explore the heart of Denton by taking a stroll through the historic downtown area. You'll find cute boutiques, antique stores, and plenty of restaurants to choose from. Don't forget to snap a family photo by the Denton County Courthouse!
---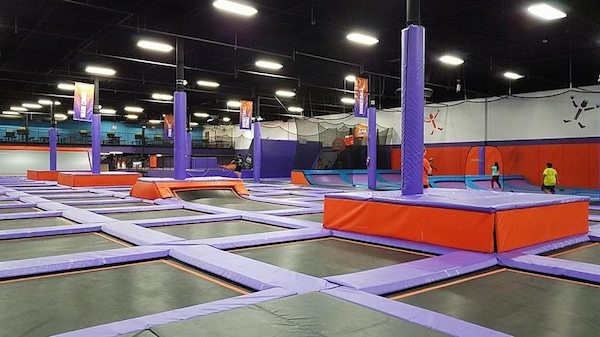 Got some energy to burn? Get your family to Altitude Trampoline Park and live your best Jump Life! From trampoline dodgeball to the giant foam pit, at Altitude the active young person in your life is guaranteed to find a play area that suits them.
There's even a rock wall for the climber in your family. Don't worry about falls, the Altitude rock wall towers over another foam pit. Passes start at $12.95 for an hour, with special rates for children under 6.
The best part about Altitude? Their well-trained staff are on-hand to supervise at all times, so you can leave your energetic youngsters to their play while you explore the nearby Golden Triangle Mall or relax at one of the many restaurants in the area.
---
No need to stop the fun when it's time to eat. Sign up for an event at Flour Power Kids Cooking Studio and make something delicious as a family! You'll leave with new skills, a full belly, and the memory of good family time.
And check out the monthly Special Needs Classes, which are free or "pay what you can" (with proceeds going to charity). They also offer Kids' Night Out events for your date night needs. Kids have fun making their own dinner for the night and you get a little grown-up time.
---
Take a step back in time by visiting the Bayless Selby House Museum. This historic house was built in the late 1800s and features Victorian-style furnishings and décor. Your kids will love seeing what life was like over a hundred years ago.
Address: 317 W Mulberry St, Denton, TX 76201
---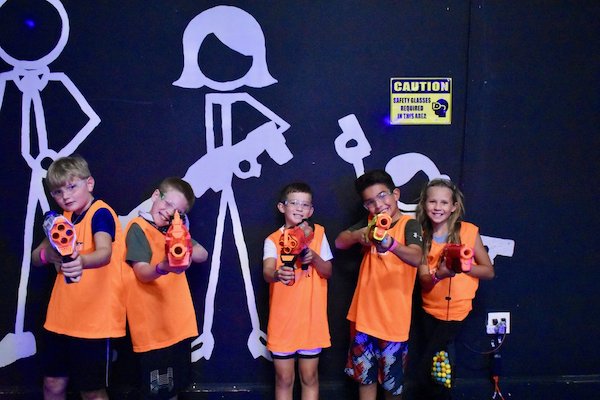 Bet you didn't know Denton has its own battlefield… Nerf Battlefield, that is! The Battlefield provides all the weapons and ammo a family could possibly need to have their own Nerf War!
Whether you play kids vs. adults or as a team fighting zombies, this paintball alternative is the perfect weekend activity; and with a new game every 5 minutes, there's never a dull moment.
---
If you're looking for a peaceful escape, head over to Chapel in the Woods. This serene chapel is located on the grounds of the University of North Texas and features stunning architecture and a tranquil atmosphere.
---
After all that fun, you may be looking for something a little slower-paced. Head over to Churchill Drive for a family picnic at the Chairy Orchard. What started as a joke between friends, to cover an old tree in chairs to make a "Chairy Tree", has grown into a beloved town landmark.
There's never a shortage of places to sit and entry is completely free, so get on down to the Chairy Orchard for a unique family outing.
---
Do you miss the arcade days? Well lucky for you, there's Free Play Denton. Once you pay the cover charge you can play any of the 120+ retro arcade games for free!
That's right, you can relive a childhood memory and share it with your kids for just $12 per person. And for the full retro experience, Free Play is located right next to More Fun Comics & Games.
---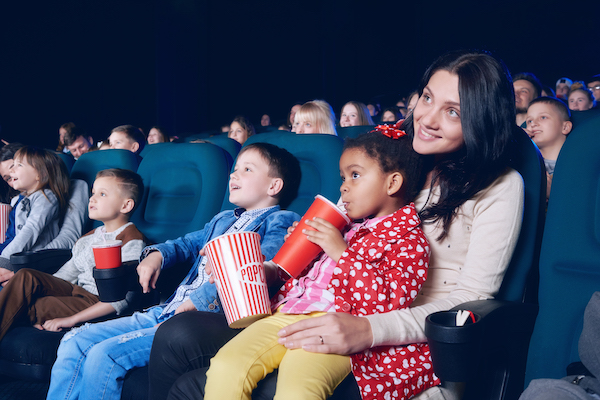 Starting in June, the Denton Movie Tavern is showing kid favorites like Minions and Cloudy with a Chance of Meatballs for just $3 with the Kids Dream Family Film Series.
They also offer $3 drinks and snacks to enjoy while you watch. So round up the kids and go catch a flick as a family!
---
If you have any astronomy buffs in your family, you simply can't miss a chance to catch a show at the UNT Sky Theater. Every Saturday they offer a variety of shows, starting with the Children's Matinee for just $5.
The show changes monthly and a trailer is always posted on their website. Each of the shows includes a guided tour of the sky that evening, so you can continue the fun at home.
---
For the science-minded, book a SciClub Day at UNT's Elm Fork Education Center. A field trip stable for Denton students, Elm Fork offers an interactive science experience for kids. A Science Club Mentor will be on hand for your 2 hour themed tour.
Themes include electricity, geology, animal habitats, and so much more. Be ready to get hands-on with themes like archaeology including a mini-archeological dig!
---
While Denton boasts a variety of parks, if you were to ask any true Dentonite, they are going to direct you to the city's beloved Eureka Park. An important thing to note is that Eureka is not the name of the park, but the name of the community-built playground.
The park itself is called South Lakes Park and is home to acres of trails, lake access with good fishing, and more, but it's the Eureka 2 playground, complete with zipline, that your kids are going to love the most.
It was rebuilt to be more accessible with features like adaptive swings and ramps added to the signature obstacle course of the playground.
---
Missing winter? No worries. Just outside of Denton, in nearby Little Elm, is Snow Fun Indoor Amusement Center, which hosts a bounce house arena and… a snow room! That's right, a snow room. Your kids can play in real snow in the middle of Texas.
You can pick just one (bounce arena or snow room), but why would you when combo tickets are only $25 per day. Adults get in free, as do infants, and kids under 3 get a 30% discount.
---
The Horse's Axe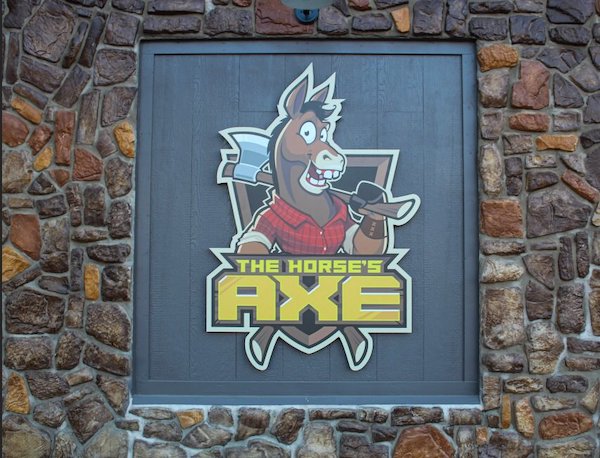 Given its recent popularity, you've probably thought about trying axe throwing. Well, just off the Denton square is The Horse's Axe where your family can compete to hit the bullseye.
For $20 per thrower, you get an hour of axe throwing complete with an axe throwing coach. And if you pay an extra $9.99 you get to keep your axe!
---
Visit the infamous Alton Bridge, also known as the "Goatman's Bridge". This historic bridge has been the subject of countless legends and ghost stories, making it a must-see attraction for thrill-seeking families.
---
If you're looking for family fun in Denton, it would be a mistake to skip checking the Denton Parks & Recreation event calendar.
The city offers a large variety of drop-in activities and summer camps, such as archery for beginners, family campouts, and monthly themed dances. There's something for all ages here and prices are always reasonable.
---
Just south of Denton is the famous Texas Motor Speedway, but did you know that your family can race at the Speedway, too? Texas Motor Speedway is home to Lone Star Kart Park, a .6 mile, 16-turn go-kart race track.
For kids 8-12 and at least 48" tall they offer Cadet Karts, and for children 7 and up and at least 42" tall there are 2-seater karts which can be piloted by a guardian or a member of the track crew. Don't worry, parents, as long as you are at least 58" tall you too can race in one of the Adult Karts.
---
Still got the need for speed? Get your skate on at Lonestar Events and Sports, Denton's 27,000 square foot skating rink. Public skate times are offered for $5 admission and $5 skate rental, with party rentals starting at $100 for 2 hours.
---
If you have an animal lover in your family, take a visit to Sharkarosa Wildlife Ranch. Located just outside of Denton, the facility is home to over 180 animals of all kinds. Tours are self-guided, but there are educational presentations every 20 minutes throughout the park.
Open to the Public days are Friday-Sunday, but you can also book a private group throughout the week. They even offer private animal encounters and a petting zoo!
---
Whether you are a family of readers or not, the Denton Public Library has something to offer you.
Not only does the North Branch of the library offer a Maker Space with everything from laser engravers to 3D printers, but the library has an extensive calendar of events including crafts, D&D, reading with therapy dogs, and even outdoor activities like water balloon fights. There's always something to do at the library, and usually for free!
---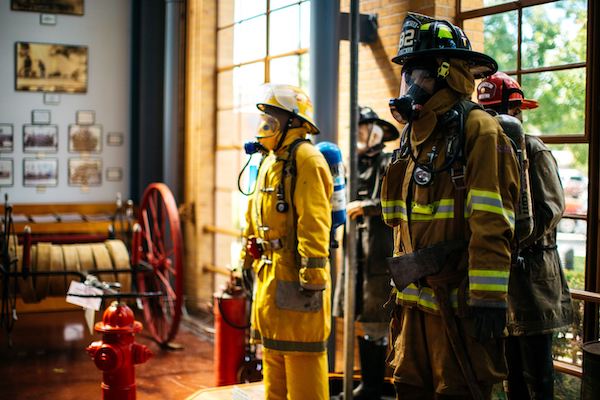 We all love our firefighters and Denton is no exception. Take your kids to the Denton Firefighters Museum, located in the historic Central Firestation, to explore firefighters past and present. You can take a guided tour or explore on your own, all for free!
---
Explore the natural beauty of Denton Texas by visiting the Creek Natural Heritage Center. This nature preserve features hiking trails, a pond, and plenty of wildlife to spot. Kids will love seeing turtles, frogs, and other critters up close.
---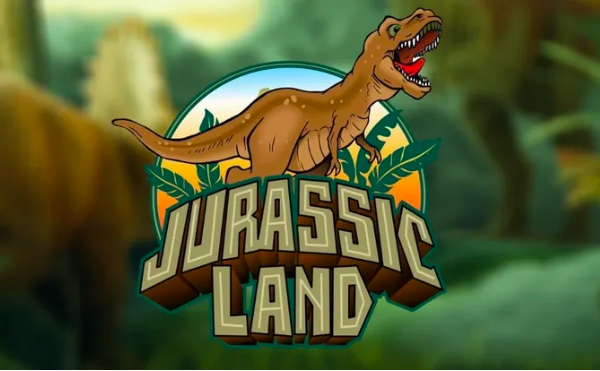 Located inside Denton's Golden Triangle Mall is a unique space offering seasonal encounters. That means Santa Adventureland in November/December, a Great Pumpkin Adventure in October, and best of all… Jurassic Land in Summer!
Take a walk through the Mystic Forest or try to find your way through the indoor maze. You can even hatch your own dinosaur in the Ranger Shop or save a village from a T-Rex attack! Oh, and did I mention the dinosaur rides?
---
Make sure to visit Denton, Texas
Denton, TX has plenty of activities to offer for families with kids of all ages. From outdoor adventures to indoor sports and cultural experiences, you can find something to suit everyone's tastes.
We hope this list of activities will help you plan your next family vacation in Denton, TX.
---
Map of Things to Do in Denton with Kids
---
Frequently Asked Questions About Things to do in Denton with Kids
What is Denton known for?
Denton is a bustling North Texas town that is known for its spectacular live music scene, lively night life, gorgeous courthouse square, and its two major universities.
When is the best time to visit Denton?
From the months of September to November, when the summer heat has died down. It starts getting a little colder in January.
---
If you enjoyed our list of things to do in Denton with kids, you might also like:
15 AMAZING THINGS TO DO IN TYLER TEXAS WITH KIDS!
THE 4 BEST HOTELS IN BRYAN TEXAS
THE 10 BEST THINGS TO DO IN BRYAN TEXAS
10 UNIQUE AIRBNBS IN TEXAS FOR THE ENTIRE FAMILY
THE BEST TEXAS GETAWAY FOR FAMILIES; ROUGH CREEK LODGE AND RESORT
---
Pin for Later: Things to do in Denton With Kids