Traveling to Denver with the kids is a ton of fun! I love Colorado, the beauty of Colorado Springs or the amazing snow of Steamboat, but one place you can't overlook is the mile high city itself, Denver. There are so many things to do when you're with your family, from the museums to the parks to the mile-high natural beauty. If you're trying to set up the perfect itinerary for your trip to Denver, here are a few must-see places.Let's check out our favorite things to do in Denver with kids!
Red Rocks Amphitheater
Red Rocks is easily one of the most impressive outdoor music venues around. The Amphitheater sits just 15 minutes outside of the city and hosts tons of incredible performances. You have to buy tickets in advance for a show. However, even if you don't get tickets, you can still go mountain biking, hiking, or horseback riding on the Red Rocks trail.
Shop at The 16th Street Mall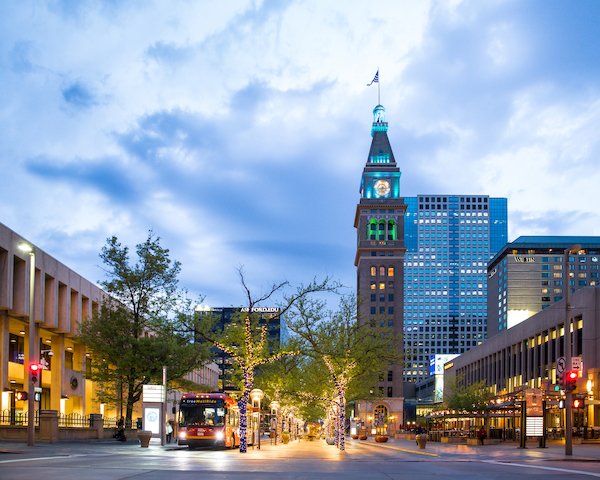 A great place to please everyone in Denver is the mile-long strip of restaurants and stores known as the 16th Street Mall. We recommend hopping in a pedicab or horse-drawn carriage to get the full experience of the city. While there are many places to eat, one of our favorite budget-friendly spots in the area is the 5280 Burger Bar. They have beers on tap and alcoholic milkshakes for adults, as well as delicious burgers and fries for the little ones.
Take A Walk In The Denver Botanic Gardens
If you're looking to enjoy some quiet time in nature, a walk in the Denver Botanic Gardens might be the way to go. The Gardens are just ten minutes east of the downtown area. You'll find a variety of peaceful walking paths and gorgeous plants to admire. Make sure to go to the Mordecai Children's Garden while you're there. This three-acre plot of land within the gardens is perfect for digging, exploring, and playing.
Have a Blast At Elitch Gardens Theme Park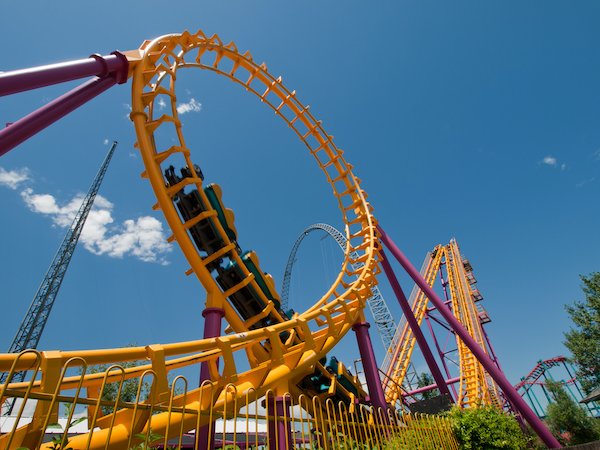 For those looking to get in some thrills with some wild and wacky rides and water slides, Elitch Gardens is the place to go. With dozens of incredible rides for kids and adults of all ages, as well as a massive play place with nets, slides, and ball pits, it's any kid's dream place to spend on a vacation. If you visit during the summer, you can take advantage of the river and water slides at Elitch Water Park too!
Get In Touch With Your Wild Side At Rocky Mountain Arsenal National Wildlife Refuge
One of our favorite things to do in Denver with kids is the Rocky Mountain Arsenal National Wildlife Refuge sits just minutes from the Denver International Airport and is a great spot to check out a variety of wild animals. While you're there, make sure to embark on the 11-mile wildlife drive loop, where you'll see animals such as bison, hawks, deer, prairie dogs, and coyotes. Kids will love the interactive visitors center as well!
Frolick Through City Park
City Park is one of Denver's hot spots, perfect for taking a break from the city without ever leaving. The park is one of the oldest places in the city and is home to both the Denver Museum of Nature and Science and the Denver Zoo. Kids will enjoy the numerous playgrounds and grassy fields to play around on. You can even rent bikes or swan-shaped boats for a unique way to take in the sights! One of the best things to do in Denver with kids!
Explore the Depths of the Downtown Aquarium
The Downtown Aquarium is the perfect spot to visit for ocean lovers, as it is home to a variety of fish, sharks, otters, and octopuses. Within the aquarium, you'll find a 4-D Theater, the Aquarium Express Train, and the Aquatic Carousel. While you're there, make sure to grab a bite at the restaurant inside, as you'll get to dine surrounded by floor-to-ceiling fish tanks and hundreds of tropical fish species.
Visit the Children's Museum of Denver
The Children's Museum of Denver is designed for children anywhere from 4 to 8 years of age. You'll find pretend play spaces, stellar water features, a DIY Space and Artist Studio, and a Teaching Kitchen for real-life cooking lessons! Of course, what really stands out about the museum is the array of exhibits that focus on nature, including Joy Park, Big Backyard, and Altitude.
Play at Paco Sanchez Park
Paco Sanchez Park is the perfect things to do in Denver with kids and part of a colorful neighborhood just west of Downtown Denver. The park is quite unique as it is all music-themed, perfect for kids who like to play and use their imaginations. One of the main attractions at the park is a 50s-style microphone that overlooks the Rocky Mountains and the Denver Skyline.
Visit the Colorado State Capitol
If you're looking for something free to do on your Denver vacation, then make sure to visit the Colorado State Capitol. Parties can walk in Monday through Friday and enjoy the wonders inside this gold-domed building. There is a children's play place for the younger ones and a unique exhibit known as Mr. Brown's Attic, where you and your kids can learn about the history of Colorado and the construction of the Capitol building.
Enjoy The Fall at Anderson Farms
If you visit Denver in the fall, Anderson Farms is a must-see attraction. Here you will find a massive historic farm with a number of farm-style attractions, including the Fall Festival, Zombie Paintball Hunt, and Terror in the Corn. Take a ride on the wagon, make your way through the corn maze, and interact with the farm animals.
If you enjoyed our guide of things to do in Denver with kids, check out some of our related posts below for more kid friendly ideas while traveling!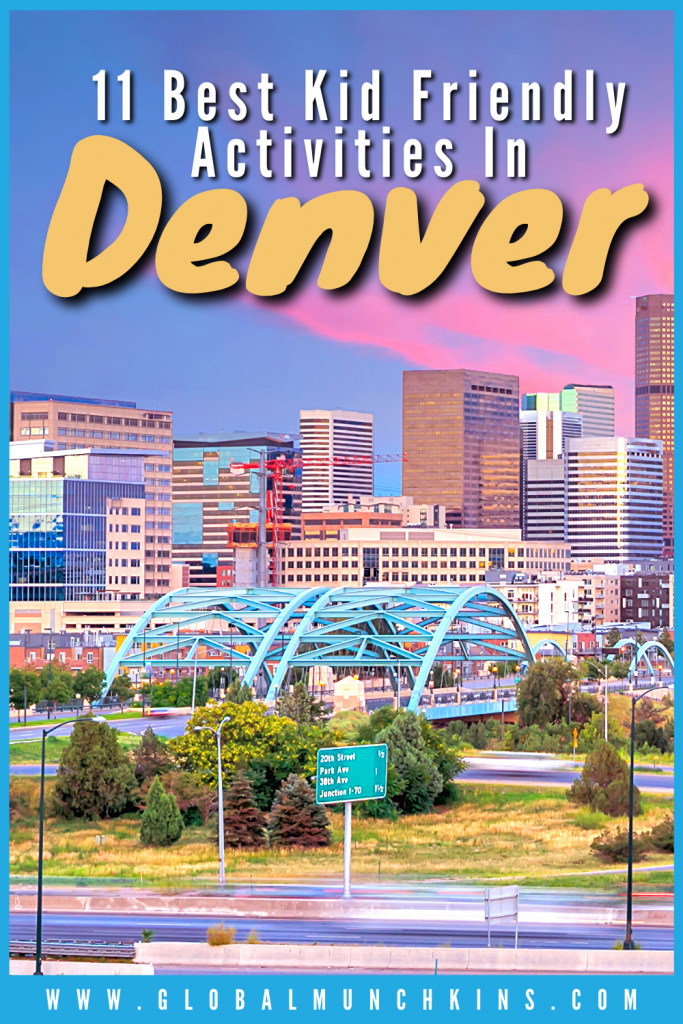 25 KID FRIENDLY THINGS TO DO IN COLORADO SPRINGS [ 12 ARE FREE! ]
50 THINGS TO DO WITH KIDS IN SAN DIEGO (20 ARE FREE!)
15 UNBELIEVABLY FUN THINGS TO DO WITH KIDS IN CHARLOTTE