We took a visit to Charlotte, North Carolina on our Southern Coast road trip, it was one of our favorite stops on our journey. Charlotte draw in thousands of people every year who go to the city to see the NASCAR Hall of Fame. Just like Raleigh, Charlotte boasts a wide variety of exciting activities for any kind of family or individual. Come with us as we explore one of North America's top cities: Charlotte, NC. Here are the tops things to do with kids in charlotte
One of the things I loved about our trip to Chattanooga and Knoxville, Tennessee was the number of things to do for my kids who love adventure. Charlotte is no short of incredible things to do with kids who seek adventure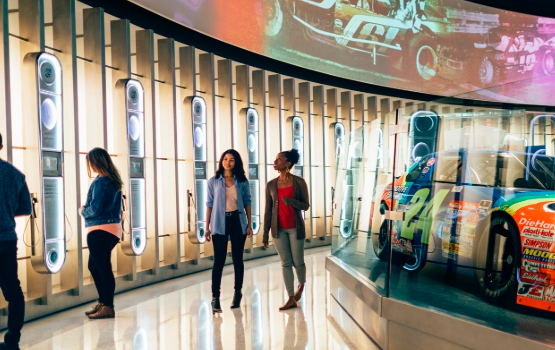 The NASCAR Museum is the perfect place for racing fans to explore a plethora of interactive exhibits, including racing simulators, racing artifacts, and a one-of-a-kind theater with in-car feeds from some of the world's top drivers. This 150,00 square-foot Hall of Fame museum has created an enduring tribute to the icons and legends of NASCAR, and it is a must-see for anyone traveling to the city.
Carowinds is one of the top amusement parks in the state of North Carolina. It has an array of thrilling and family-friendly rides, including the Giga Coaster, the world's tallest and fastest roller coaster. Carowinds even has a water park for those who visit during the summer and need a place to cool off. It's definitely a top Charlotte city attraction. Pre-buy tickets here!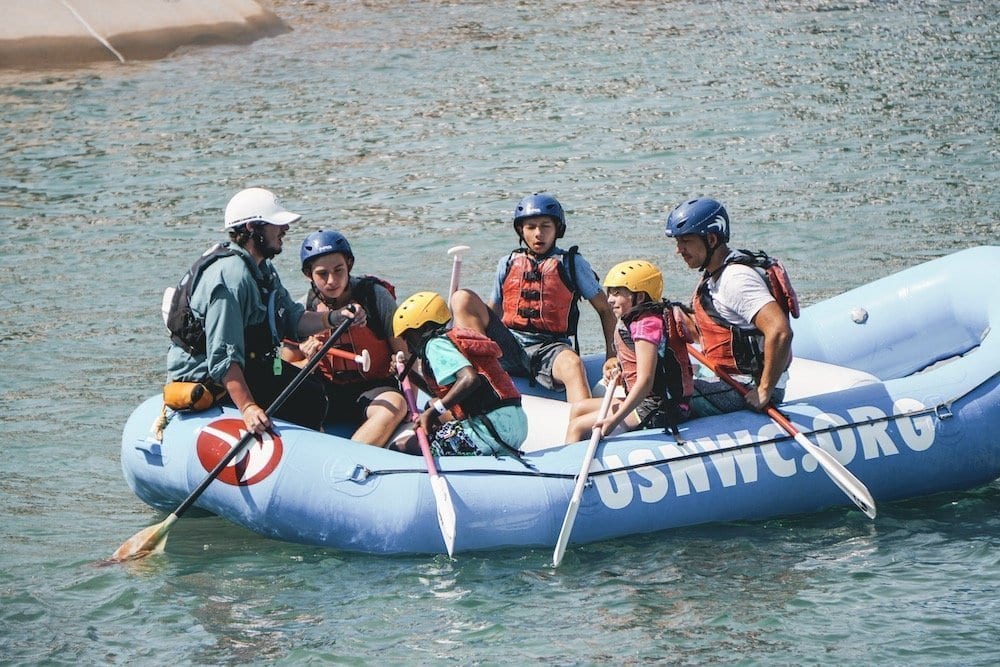 The U.S. National Whitewater Center was our favorite place to visit in charlotte. The white water rafting was incredibly fun, you can choose between the level of rapids you want to experience.
This is the perfect place for thrill-seeking families to experience fun in the outdoors. From whitewater rafting to ziplining to stand-up-paddleboarding and free-falling from a giant tree and beyond. There are 1,300 acres of outdoor space to play on. When you're all done, you can kick back and listen to local music at the River Jam concert series. Don't miss out on this one of a kind experience!
If you are not into an adventure the place is simply beautiful and a great place to take a walk, you can even bring your dog.
Things to Do in Charlotte with Kids to Learn a Thing or Two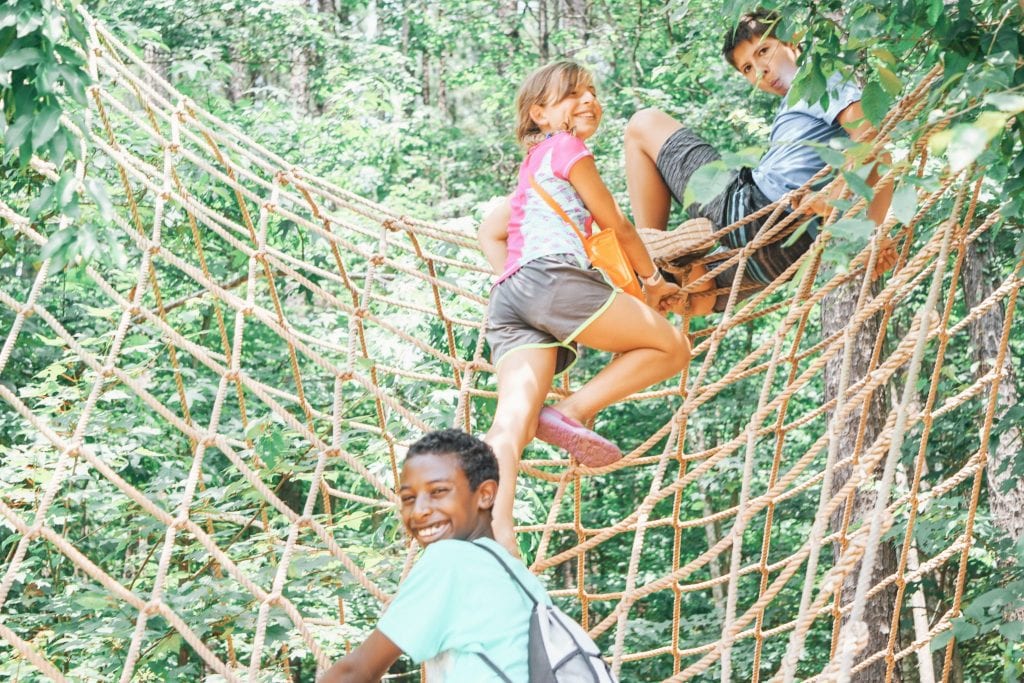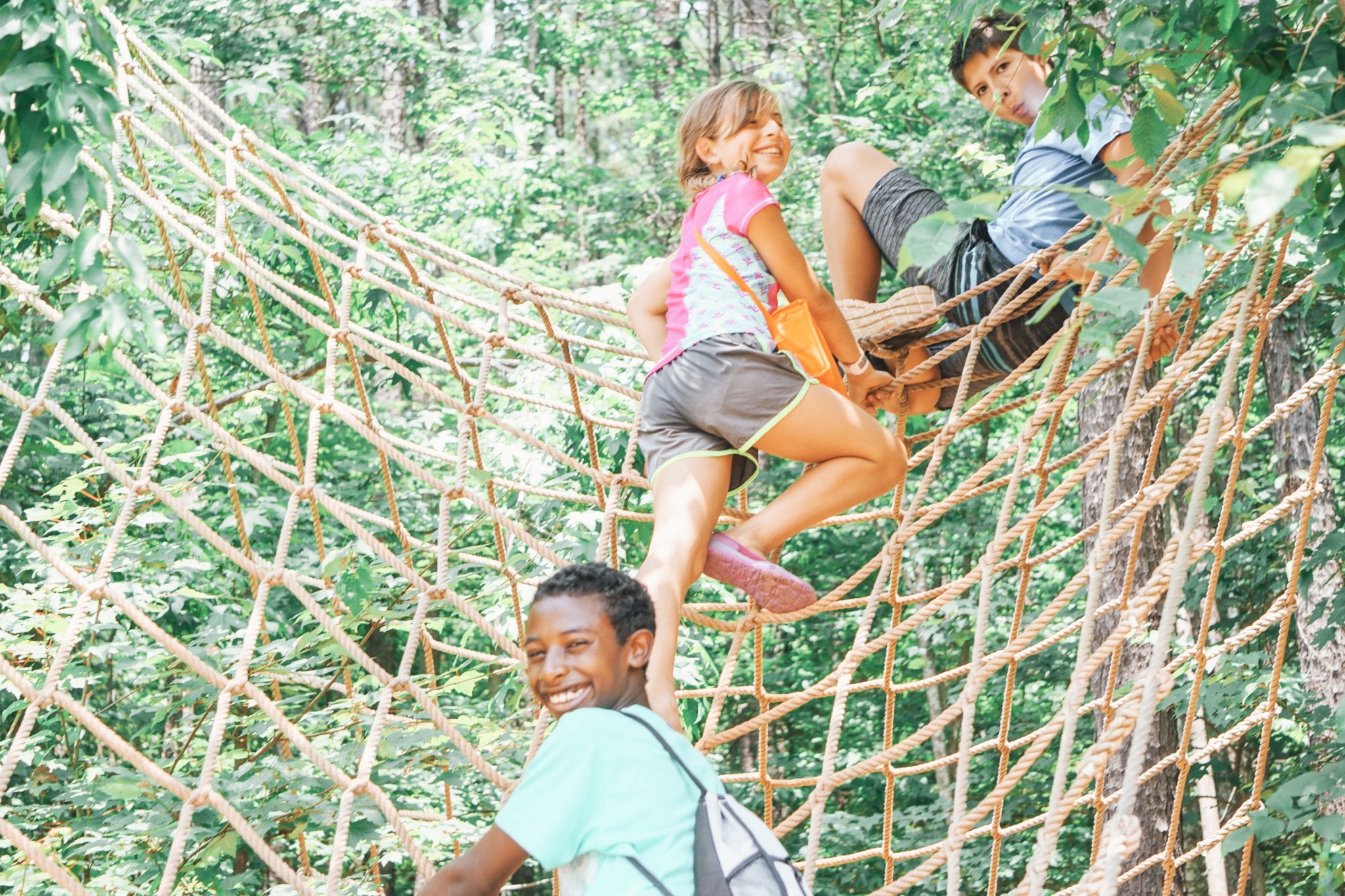 Discovery Place is Charlotte's top science museum. It is a kid-friendly space with tons of interactive exhibits that deal with a wide range of sciences, such as earth science, physics, and biology. From conducting lab experiments to catching an educational film at the massive IMAX theater, it is a day of learning that your little ones will be sure to love! Learn more about it here! If you have a birthday, it's a great place to host a birthday party in the Charlotte area.
One of the best things to do with kids in Charlotte is the Sea Life Aquarium, especially if you have little kids. For those who love to explore the ocean, the Sea Life Aquarium is a must-visit.
Here you can find behind-the-scenes tours to find out how the team looks after all of the animals and cares for the exhibit, as well as the interactive touch pool experience, where families can get close with hermit crabs, sea stars, and urchins! Buy tickets here.
No matter what time of year you visit Charlotte, make sure to experience the Daniel Stowe Botanical Garden. Here you can find spectacular gardens and fountains spread across 380 acres near the banks of Lake Wylie. Whether you want to experience the beauty of nature with your family or provide a romantic experience for you and a loved one, the Daniel Stowe Botanical Garden is a top choice!
At Discovery Place Nature, you can enter into the light-filled atrium and surround yourself with thousands of butterflies from Monarchs to Swallowtails and beyond. See butterflies in their different stages of development and watch them up-close in their active habitat. Check it out!
Things to Do in Charlotte for Kids of All Ages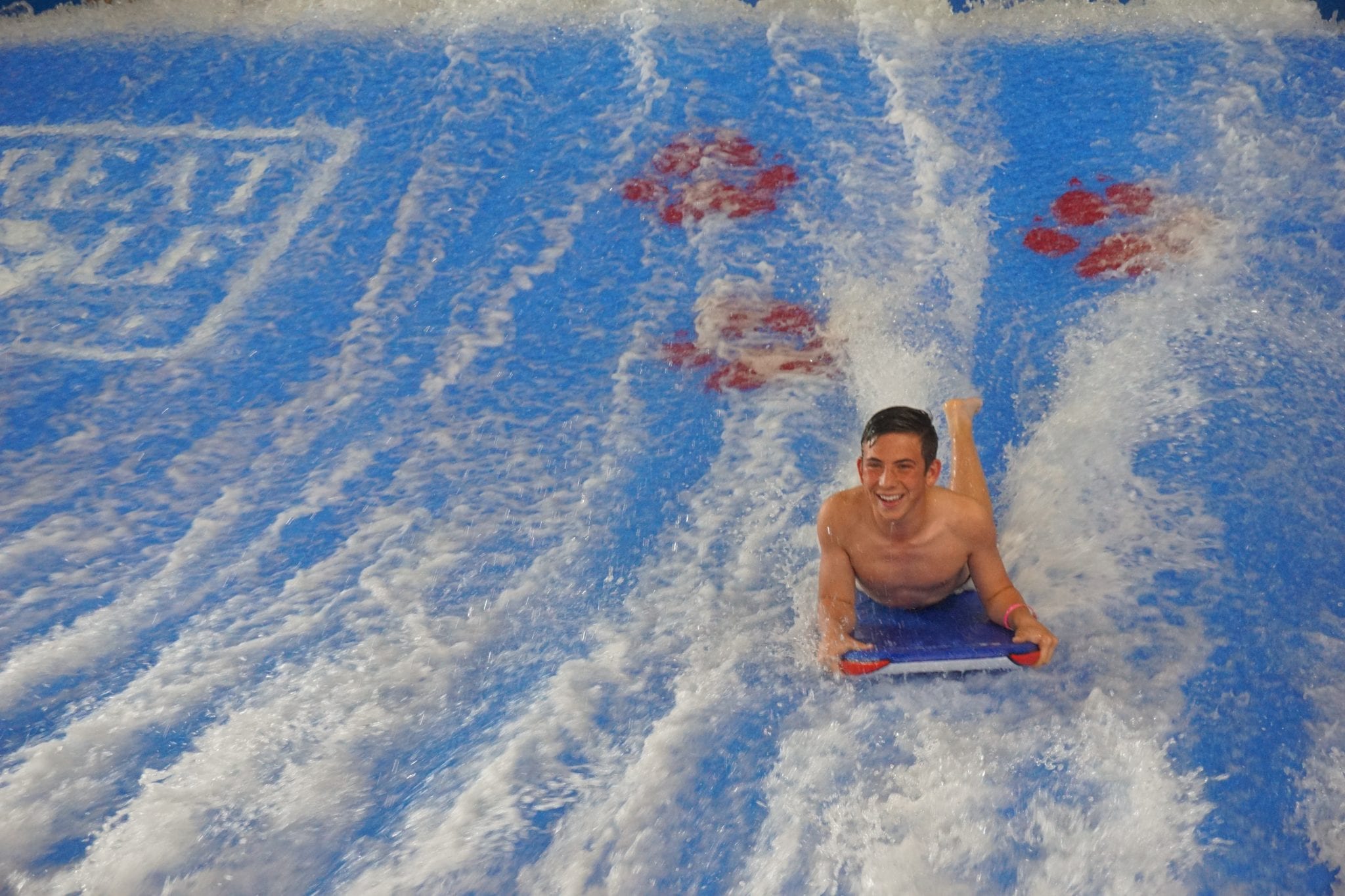 If you're looking to spend your vacation at the top resort in Charlotte, make sure to book a room at the Great Wolf Lodge. Here you can find an array of experiences for the whole family to enjoy. You can check out my full review of Great Wolf Lodge, here.
There are kid-friendly activities, such as the huge indoor waterpark and interactive games, as well as adult-friendly activities, such as the long list of dining options and four temperature-controlled pools. Book with ease here!
While trampoline parks might be popular now, it all began with Sky Zone in Charlotte, NC. As the world's first indoor trampoline park, this place provides pure joy in the form of exercise.
From thrill seekers to fitness, you and your family will have hours of endless fun jumping around on these massive trampolines. If you're really feeling confident, you can try your hand at backflipping into the 10,000-cube foam pit!
Nothing provides pure joy and nostalgia quite like an old fashioned soda shop. Pike's Old Fashioned Soda Shop has a friendly and comfortable spirit, much like classic American diners all over the country. It is a wonderful place to grab some ice cream with the family or take your loved one on a casual date.
Feeling lucky? Take your family on over to Reed Gold Mine, a top historic site in Charlotte. The place of the first-documented gold finds in the United States. Book a tour and learn about the rich history of gold mining that spread throughout this country.
We also recommend trying your luck at panning for gold so you can see what it was like to be a gold miner over a century ago. You may even strike it rich yourself!
Freedom Park is a wonderful 98-acre park with tons of room to picnic, as well as features like batting cages, concession stands, walking trails, playgrounds, and more.
It's the perfect thing to do with kids if you are looking to take a break during your Charlotte visit. We recommend heading on over to the famous duck pond with a loaf of bread and feeding the ducks for an hour. There is truly no better way to relax!
Sporting Events in Charlotte to Take the Kids To
I have some serious football fans in our household, so one of the must-do things to with kids in Charlotte is catch a Carolina Panthers football game. Unfortunately, we were there in the off-season (but did run into their all pro running back, see below)
If you decide to hit Charlotte in the fall, you can catch a Carolina Panthers game at Bank of America Stadium. Even if you don't make it during the fall, you can tour the stadium in one of their many walk-up style tours or private and group tours.
For basketball fans out there, a trip to Charlotte, NC isn't truly complete without catching a Hornets Basketball Game. Make sure to keep up with their schedule and ticketing here so that you can plan your trip around one of the games.
Map of Things to Do in Charlotte with the Kids
Frequently Asked Questions about Things to do in Charlotte
Why to visit Charlotte with kids?
As one of the top 20 largest cities in North America, there are about a thousand things that you could do in Charlotte, North Carolina with kids. From the variety of museums to the outdoor adventures to the wonderful culinary scene, no family will feel unsatisfied.
What to do in Charlotte for free with kids?
ImaginOn
First Ward Park
Head to a Sprayground
Reed Gold Mine
Reedy Creek Park and Nature Reserve
Airport Overlook Park
American Girl Store at South Park Mall
Barnes and Nobles Story time
Campbell Creek and McAlpine Creek Greenways
Carolina Place Mall Children's Play Area
What to do in Charlotte with teens?
Frankies Fun Park
K1 Speed 
Breakout Games
Carolina History & Haunts
SkyZone Charlotte
Discovery Place
Mr Putty's Fun Park
Great Wolf Lodge
Timed Out Escape
We hope that this list has inspired you to visit Charlotte, North Carolina and try something unique!
Check Out Some of Our Other City Guides:
15 Incredibly Fun Things To Do in Houston with Kids
Incredible Family Fun Things to Do in Pigeon Forge [11 of Our Faves!]
6 Things To Do In Jackson Hole Wyoming + 2 Bonuses
Pin for Later: 15 Super Fun Things To Do with Kids in Charlotte + One that Was Incredible!