Disney World, it's clearly one of our families favorite destinations. The four theme parks, two water parks, 27 amazing Disney themed hotels, Disney Springs, it truly has something for the whole family. That being said, it can cost some serious amounts of money, especially for a family our size. One of the ways we save money on Disney World Tickets is by getting Discount Disney Tickets. Now, these are not the kind where you end up in a 90-minute timeshare presentation to save some dough. These are super easy ways to save a little extra cash on your Disney World Vacation!
Regular Disney World Ticket Prices: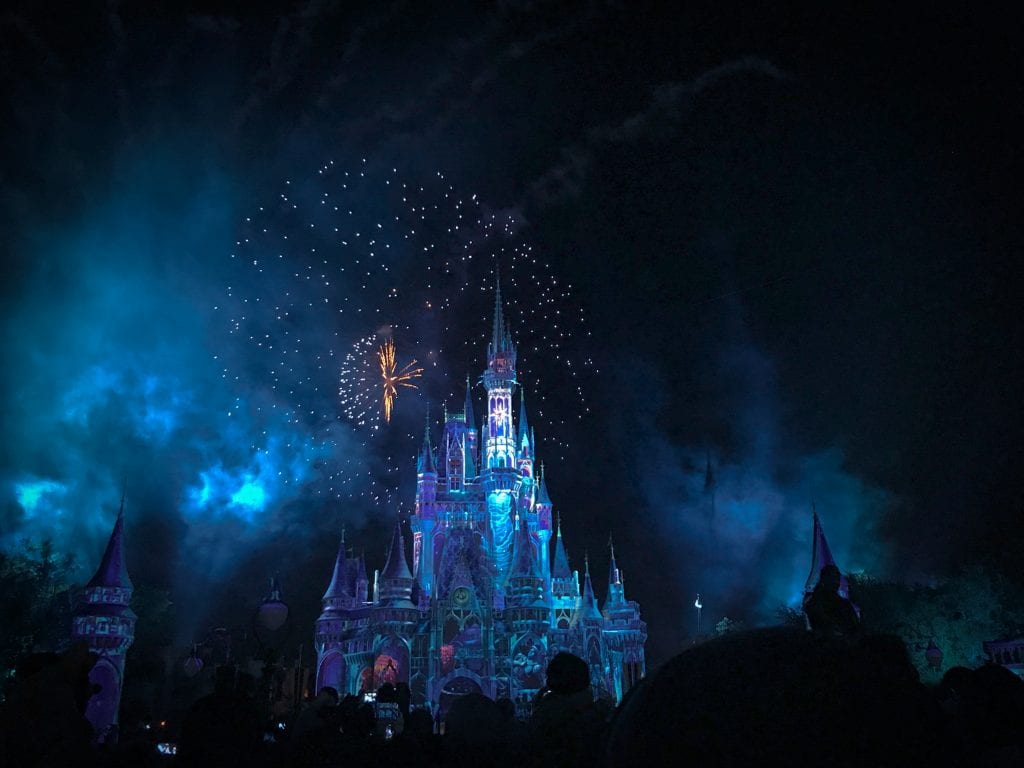 As the seasons change the prices of Walt Disney World Orlando tickets fluctuates based on demand. If you are travelling to the resort during school holidays or vacations (their peak season) ticket prices will usually jump up. To avoid an increase in ticket price and to save some cash in the long run, it is always best to plan ahead and purchase your tickets in advance. The ticket pricing varies depending on what theme park that you visit within the resort.
Typically a 1-day ticket to any one of the theme parks in Disneyworld can start at $109 and work there way up. The pricing all depends on whether you go during a peak time or not. 2-day tickets start at $202 and can get up to over $300, depending on the age of the guest, and whether or not you choose a park hopper option or add in the water parks.
As you add more days to your trip the price of your visit is going to go up. A 3-day ticket can range anywhere from $296 to $395, 4-day tickets are $376-$500, 5-day tickets are $390-515, 6-day are $402-$525, 7-day tickets are $413-$515, and any additional day after that adds ten dollars to the price of the tickets. Again each options price will vary because you can add the park hopping or water park options.
Discount Disney World Tickets
One of the things I like about Disney World is there are a lot more ways to get discounted tickets than Disneyland and often times the discounts are a pretty good savings. The tickets all include access to Disney FastPass + and there is no difference then a ticket you would purchase at the park, except a little more cash is left in your wallet. Here is the break down of the best discount Disney tickets.
Undercover Tourist offers a variety of discounted ticket options to help you save that cash money on your trip to Disneyworld! Their savings range varies depending on the ticket options that you chose, but you could potentially save up to $71 off a ticket! They offer Disneyworld 3-10 day ticket options tickets (base tickets, park hopper tickets, park hopper plus tickets, and much more! Head on over to their website to book your trip today! Check Current Prices Here!
Tink's Magical Vacations is our goto Travel Agent for Disney World Vacations! We used to never use a travel agent because my husband thought he'd save more doing it himself. In a nutshell, he was very wrong. Travel agents like Tink's, not only save you time but also money too. They can help you with hotel and ticket packages, dining reservations, FastPasses and more. They can also save you on Disney World Ticket, if that is all you need. Contact Tink's for Pricing
Best of Orlando is probably the easiest way to save on Disney World tickets. They offer a wide array of ticket options from 1 day to 10 days. You can buy tickets for as low as $42 per day plus they even have discounts on top of special offers that Disney World will offer like the Florida Resident offer. They also have discounts on the water parks like Typhoon Lagoon and Blizzard Beach plus special events like the super fun Disney After Hours in the Park Event. The best part is (besides the savings) the tickets are e-mailed to you, so you get them instantly. You can check current prices here!
Plan Ahead and order at Disneyworld.com – Simplest Method
The first place to save You can purchase the tickets online directly through Disneyworld's website and get $20 off of the gate admission prices when you purchase 3-days or more! They also offer discounts online for Florida residents. www.disneyworld.com
Employer Discounts ticketsatwork.com
Tickets at Work is the leading Corporate Entertainment Benefits provider, offering exclusive Disney discount tickets, and special offers to tickets at top attractions, theme parks, shows, movies, sporting events, plus so much more. Tickets at Work is a unique benefit offered exclusively to companies and their employees. You can double check and see if your employer offers this for you to take advantage of! Right now they are offering a variety of savings, including 15% off of gate admission prices! Ticket options include:
Multi Day 3-10 day base tickets which allow you to visit one of the theme parks each day
3-10 day park hopper tickets that allow you admission to Magic Kingdom®Park, Epcot®, Disney's Hollywood Studios®, and Disney's Animal Kingdom® Theme Park
3-10 day park hopper plus tickets that allow you admission to Magic Kingdom®Park, Epcot®, Disney's Hollywood Studios®, and Disney's Animal Kingdom® Theme Park as well as one of their water parks!
The website even offers discounted tickets for Florida residents, and those who are planning on only purchasing tickets to either their Blizzard Beach water park, or the Typhoon Lagoon water park.
Disney Vacation Club Discount –
Disney Vacation Club is a timeshare offered by Disney and it is the best deal if you go to Disney World once every couple years. If you are a member of vacation club they often have discounted Disney World tickets and annual passes. I saved $300 on my annual pass discount last year. If you are a member you can order at dvcmember.com. If you want to learn more about vacation club check out my article here. How we SAVE 50% on Disney Resorts with Disney Vacation Club
AAA Discount
AAA member can save when they pre-purchase Disney World tickets online or in-branch! They offer discounted Member savings on multi-day Disney tickets and annual passes. Plus, Member-exclusive savings on select separately ticketed special events and entertainment. Members can save up to $40 on tickets or annual passes! For more information head over to their website! https://autoclubsouth.aaa.com/travel/disney.aspx
Military Discounts
Disneyworld is great to our military. They offer special discount Disney tickets and rooms for those who have served in our armed forces. They offer discounted tickets at the front gate when purchasing multi-day tickets for those who are active duty military with valid military ID. You also have the option of purchasing tickets at base Leisure Travel offices for active and retired military or Department of Defense personnel with valid ID. They offer a 4-Day Military Promotional Ticket or a Disney 5-Day Military Promotional Ticket with the park hopping option included!
Group Discounts
For those who have a large group visiting Disney World, they offer discounted rates for their resorts, park tickets, and dining. For more information or to book your visit, call (407) 828-3318 or visit their website:
Costco
Costco offers a variety of deals for its members including tickets and vacation packages. For more details you can check in-store at your local Costco, or online at: https://www.costcotravel.com/Specialty/Disney/Walt-Disney-World
Annual Passes
For those looking to travel to Disneyworld multiple times a year, this could be your best option to maximize your savings! The annual passes start at $849 and vary depending on the type of pass you buy. For more information or to buy your pass today visit: https://disneyworld.disney.go.com/passes/
You Might also Enjoy:
7 Reasons why a Disney Travel Agent will make your trip 100% better!
Universal Studios Orlando Discount Tickets [9 Ways to Save + Express Passes]
Disney Cruise Tips & Tricks [Over 100 of our Best Cruise Tips]
Pin for Later – Discount Disney Tickets – Disney World Tickets on the Cheap!