Can it get any better than a trip to Disney? Actually, it totally can with Disney World VIP tours. After 35 + visits to Disney World, we finally experienced our first Disney World VIP Tour, and it was simply amazing. You get to be guided around the park by an incredibly knowledgeable cast member who can share all their tips, tricks, and secrets with you.
So, here is a complete review of our Disney Vip tour, some tips and tricks, plus a list of other VIP tours available. In addition, we have also taken a 3rd party VIP tour, these tours do some of the same "Magical" experiences at about 60% off. So, we will show you both experiences and you can decide for yourself which is the best option.
Disney World VIP Tours- Should you Book with Disney or a 3rd Party?
Disney World Private Premium VIP Tour!
Disney VIP Tours Cost
We booked our tour through our friends over at Tink's Magical Vacations. I highly recommend booking your Disney Vacation or tour with them. Since they are an "ear-marked" Disney Travel Agent, you can get a 6 hour tour rather than the 7-hour minimum, and trust me 6 consecutive hours is plenty. The Disney World VIP tours cost range from $425 an hour to $750 for up to 10 people, and the pricing depends on the season. Whether you have 2 people or 10 the price is the same. So get as close to 10 people as possible.
Cost: $425 – $750 Hour
Starting off the Tour
We started off our tour at our resort, Disney's Beach Club. The guides picked us up right from the resort and were ready to take us off on an exciting day. Since we had 13 of us, we had two guides (Sam and Danielle) to takes us from park to park. They asked us what we wanted to do for the day and then gave their recommendations of where we should start first. (You can also give your requests before your tour starts when booking)
*Pro Tip* – We had a nice big breakfast before our tour and it was a great idea. We did not want to waste our time on the tour having lunch, so I highly recommend eating a nice meal before your tour
Secret Entrances – Backstage Magic
One of the things I loved the most about the tour is you never entered the park through the main entrance. Our first stop on our tour was Disney's Animal Kingdom. We entered through a cast member entrance where our bags were checked (the only time you will have to do so on the journey) and then we parked in a special Disney VIP Tour Parking spot.
One of our guides ran ahead to scan our Magic Bands to verify our park admission (you do have to pay separately for park admission). From there we entered right at where we wanted to begin. Pandora! It was awesome walking right through a back entrance into the park and experiencing Pandora.
After a few rides on the Flight of Passage and the Navi River, we hopped back into the cars and drover to the other side of the park to ride Expedition Everest and Dinosaur. These secret entrances are truly a timesaver!
Disney Fun Facts
One of the things I loved about the tour was all of the fun information provided by our guides Sam and Danielle. Sam had been with Disney as a tour guide for over 20 years now, so he had all the insight. Some of the fun things he pointed out was at the end of the Flight of Passage you will see three handprints. Those handprints are of James Cameron (the director of avatar), Jon Landau, producer of Avatar, and Joe Rohde, lead Imagineer for Pandora.
Another awesome tidbit of information is if you look at the floating mountains from a certain angle you might see a very familiar Guardians of the Galaxy character. Now, Sam told us the Imagineers deny this was intended but it surely will remind you of a certain someone (see pic below)
Unlimited FastPasses + Special Front of the Line Corridors
Like I said earlier, with the private VIP tour your VIP guide will let you go on a ride as many times as you want through the Fastpass queue. There is no need to worry about wait times. The guides are there to help you navigate the Walt Disney World resort in the best way possible and will give you suggestions. For instance, we wanted to do the Safari at Animal Kingdom, but he recommended for us to do it on a different day as it would take at least 30 minutes of our tour.
One of the cool features about unlimited fast passes is sometimes the guides have an extra bonus FastPass where you walk right through a special corridor to the front of the line. This happened for us on Space Mountain, Buzz Lightyear and Dinosaur.
Snacks & Treats
As you travel between park to park the guides will have snacks for you as you arrive at Hollywood Studios and the Magic Kingdom. The snacks include granola bars, waters, skittles, and other chips and candies. It is definitely a nice treat as the going from place to place can get tiresome.
Bonus Perks
There are certain little perks that are so great for families when on these VIP tours. For instance, our guides insisted on pushing the stroller so that we could sit back and relax. We would try to push the stroller, but he always would insist we are on vacation and it was part of the service. They would also always be there to discard any trash we had. Plus, if we wanted to snap a picture they were always ready and willing. It was so nice since rarely do we have a picture of the whole family.
Parades and Fireworks
If your tour is during a parade or fireworks display you can get a special VIP viewing area. This is a great way to watch the show without being crammed in. Our tour was not during the fireworks, but I asked our guide and he somehow made arrangements for us to be on the list for the VIP area later on in the evening. So, make sure to ask and be nice to your guide.
At the End of your Tour:
At the end of your tour your guides can either take you back to your Disney Hotel or leave you off at a park. I had dinner scheduled right after our tour at the Jungle Canteen in the Magic Kingdom, so we stayed there and then enjoyed the VIP area for Fireworks. All in all, it is fantastic. When we got back to the room a package of VIP Tour pins was waiting in our room, a great souvenir the kids loved.
Other Things to know about your tour:
It can get tiring, even with a car driving you around. So take your time and enjoy the experience.
Tipping? We asked a former tour guide and they said while tipping is not expected, it is still very much appreciated. We tipped our guides as they were exceptional.
Feel free to bring snacks, the tour is long and while there are two stops for snacks, our little ones found themselves wanting pretzels, ice cream and waters throughout the tour.
3rd Party Disney World VIP Tour-
On our last Disney World vacation, we decided to give one of those many tours I see advertised all over the internet offering a VIP experience at 50-70% off. We were a little skeptical at first of such tours, but after some thorough research and checking out their Tripadvisor reviews we decided to give try. 
How much you'll Save!
First off, the pricing difference is quite substantial. You can book a 7-hour tour for $279 an hour versus $425 – $750 an hour. So, for 7 Hours, you are looking at a savings of $1100 – $3300 for your VIP Tour.
What are the differences
Rather than going into what is included in the tour, let's go over what are the differences since, to be honest there aren't too many.
Fastpasses –
You get to go through the Lightning Lane line for every ride you like whenever you like, however you do only get to do the Lightning Lane line once for each ride. To me, that was not that big of a difference because honestly, we want to go on as many different rides as possible when we are on the tour. 
Go at your own pace
The one thing that I loved about the VIP Tour was it was a more leisurely pace. It could have been our guides, but on the Disney World VIP Tour, I felt like they were more focused on getting us on as many rides as possible versus just letting us enjoy the experience. 
Backstage Entrances –
The one clear advantage of Disney VIP Tours is they can start your tour in unique locations. For instance, we entered Animal Kingdom through Pandora, and Magic Kingdom over by Tomorrowland. It was a lot quicker than walking through the entrances and exits of each park.
Which Disney Tour should you choose?
Overall, if I had to choose again, I would actually choose the 3rd Party Tour I loved the pace of the tour. We spent 6 hours with our guide and enjoyed every ride at Animal Kingdom and still had time for a 1 hour sit down lunch. Our guide Steven, was super informative, great with the kids and overall just a great guide. For the price of one Disney VIP Tour in the summertime, we could do 3 days with Magic VIP Tours and that is something that is just hard to beat. I recommend checking them out as I don't think we will ever do Disney without at least booking one day with a vip tour.
A 3rd Option – Pre-Packaged Disney VIP Tours (Temporarily Suspended)
If you want to save a bit of money but still book an official Disney VIP experience then these next tours are right up your alley. They are much more affordable but still offer some incredible experiences. The only thing you lose is the ability to plan the day yourself, but often times it is better to have a pro do it anyways.
Ultimate Day of Thrills: $349 per person + admission – 7 Hour Tour
This is a great tour if you want to go on some of the best action-packed rides in the park. However, make sure that all the guests at least over 40″ because otherwise they will be sitting off most of the rides.
You start off the day at the Magic Kingdom and hit up some amazing rides including:
Big Thunder Mountain Railroad (min height 40″)
Splash Mountain (min height 40″)
Space Mountain (min height 44″)
Haunted Mansion
Seven Dwarfs Mine Train (min height 36″)
Then you grab a bite to eat at a quick service restaurant (included in tour price) and head over to Epoct to fly Soarin (min 40″) then head over to Hollywood Studios and enjoy:
Toy Story Mania!
Rock 'n' Roller Coaster Starring Aerosmith (min height 48″)
The Twilight Zone Tower of Terror (min height 40″)
Star Tours – The Adventures Continue (min height 40″)
This is one amazing jam-packed day and if you are looking to get as much as you can in one day then this is the choice for you.
Map of Ultimate Day of Thrills Disney VIP Tour Attractions –
The Classics VIP Tour: $249 per person+admission
On this tour, you have 4 hours of the VIP lifestyle all at the Magic Kingdom. This tour is great for those of us with little ones and also for people who don't like the wild rides.
The rides you are likely to enjoy include:
Dumbo the Flying Elephant
Haunted Mansion
"it's a small world"
Jungle Cruise
Mad Tea Party
Peter Pan's Flight
The Many Adventures of Winnie the Pooh
Under the Sea ~ Journey of the Little Mermaid
The tour has two start times 8:30 am for people like my husband and 1:30 pm for normal people like myself.
Night of Adventure VIP Tour – $249 per person+admission
If you want to check out the Animal Kingdom, the night time is absolutely the best time to do it. Thus, this night of adventure tour is fantastic. You get to visit Pandora at night (check out my tips on how to glow at Pandora) which is amazing. Everything lights up and it is mesmerizing. The other perk is one of the lines you get a FastPass for is the Avatar Flight of Passage which typically has been the longest line in all of Walt Disney World since it opened in 2017.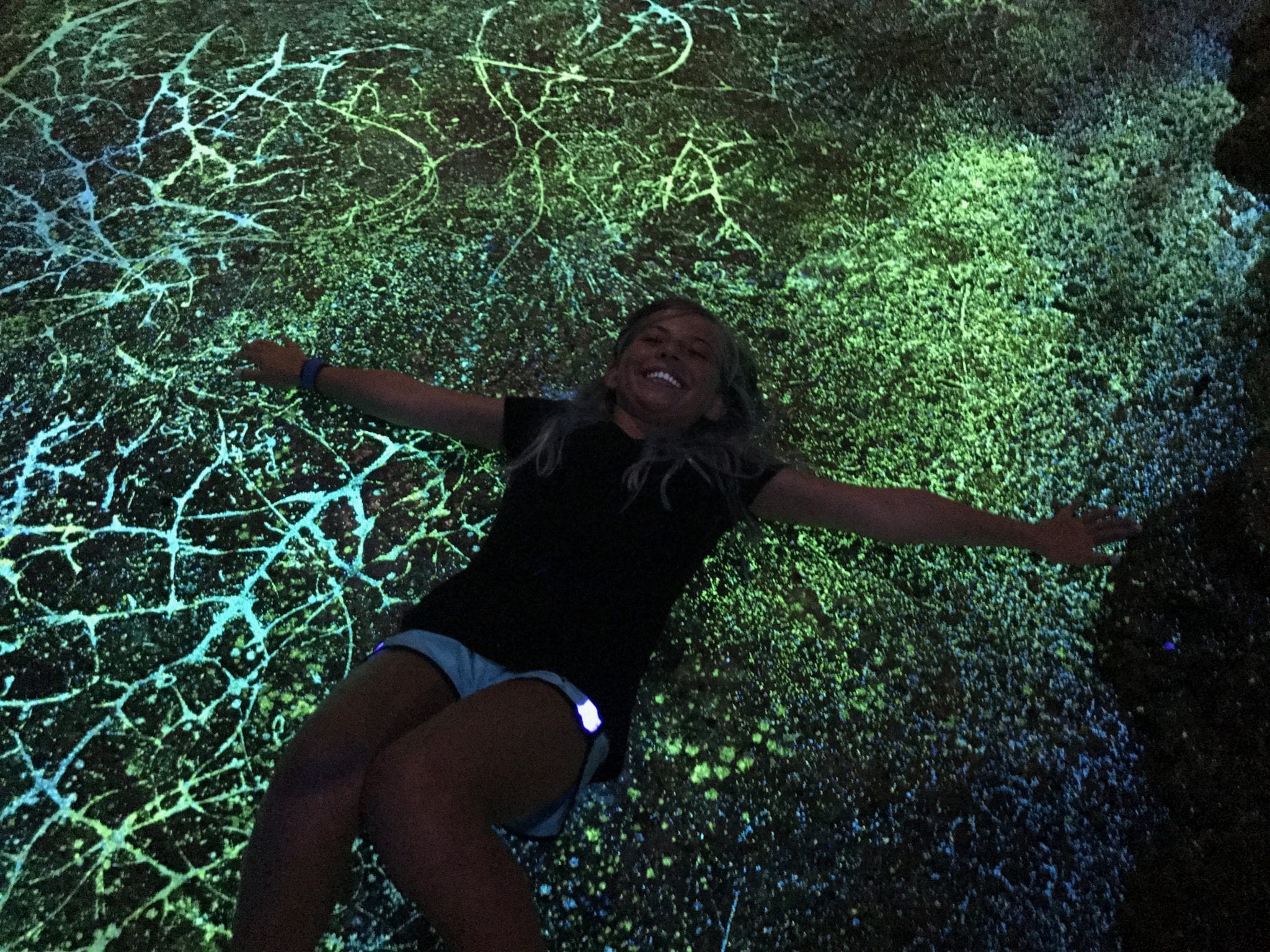 Here are some of the other rides you will get to experience.
If you need help planning and booking your magical Walt Disney World vacation, contact our friends at Tink's Magical Vacations. They are truly Disney Experts, and not only are their services FREE, but they will save you both time and money. They not only helped us book our VIP Tour but helped us come up with a plan to get the most out of our tour.
Have you booked a VIP Tour? How was your experience?
You Might Also Enjoy:
Disney Cruise vs Disney World- Which to Choose and Why
11 Awesome Disney Family Shirts for your Vacation [+3 Weird ones]
Disney World Tips & Tricks [Over 75 Amazing MUST KNOW Tips]
Pin for Later: Disney World VIP Tours- 5 Amazing Tours to Enjoy the Ultimate VIP Experience
How much does a Disney World VIP Tour Cost?
It typically costs $425 to $750 an hour with a minimum of 7 hours. Up to 10 guests can use this service
Can the Disney VIP Tour Get You on Rise of the Resistance
Currently, no. This is one ride that a VIP tour guide can still not get you on.
How do you save money on a Disney World VIP Tour
You can save thousands of dollars by booking a 3rd party tour. We highly recommend Magic VIP tours.
Latest posts by Mama Munchkin
(see all)