We have visited Disney World so many times I have actually lost count. I think we are at over 40 visits in the past 15 years. One of our early visits was using David's DVC Rental. We have stayed at numerous hotels from offsite stays to deluxe resorts such as the Grand Floridian.
That being said, Disney World room stays can be very pricey. One of the best ways we have saved money on our Disney World stays is our Disney Vacation Club membership (aka DVC)
However, before we became DVC owners, we had to find other ways to save money on our Disney Vacations.
David's Disney Vacation Rentals is one site that promised savings of up to 50% off Disney Vacation Club Rooms. So, we decided to check out DVC rental, and find out if it was worth it.
---
David's Disney Vacation Club Rentals – Overview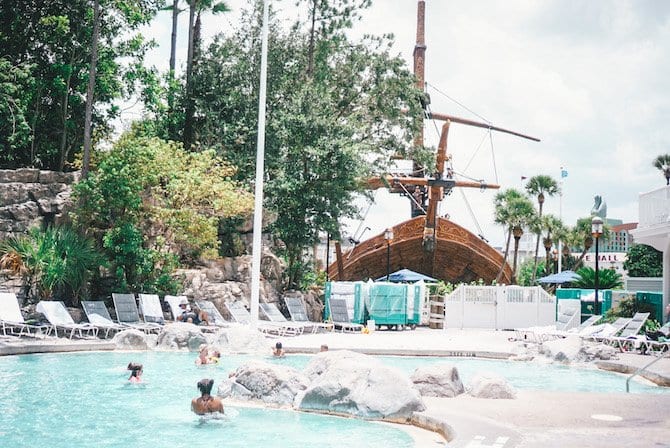 David's Vacation Rental has been around since 2005 and has saved tens of thousands of guests money on their Disney Vacation.
David's DVC Rentals is a way to stay at a deluxe Disney property throughout Disney World, Disneyland, and Disney's Aulani Resort in Hawaii.
Here is the list of everywhere you can book through their site for Disney Vacation Club Resorts.
---
How do you save money?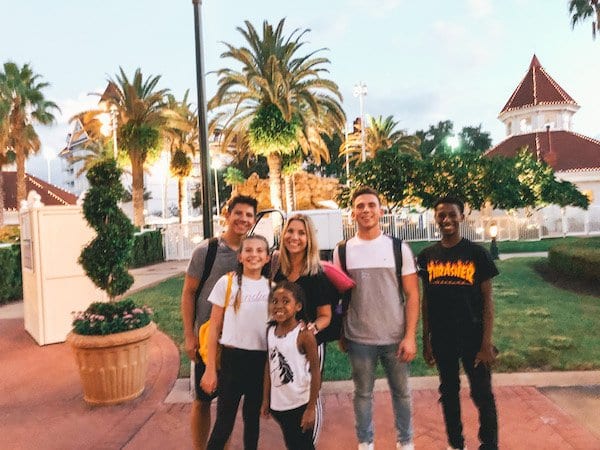 The way you save money is David's DVC rental coordinates renting points through Disney Vacation Club members who might not be using their Disney Vacation Club Points this year.
Since Disney Vacation Club Members save a tremendous amount on their rooms, you can end up saving close to 50% Off by booking one of these rooms.
---
How to Book Your Rooms?
Booking a Disney Vacation Club room through David's Vacation Rental is pretty simple but does take a little time.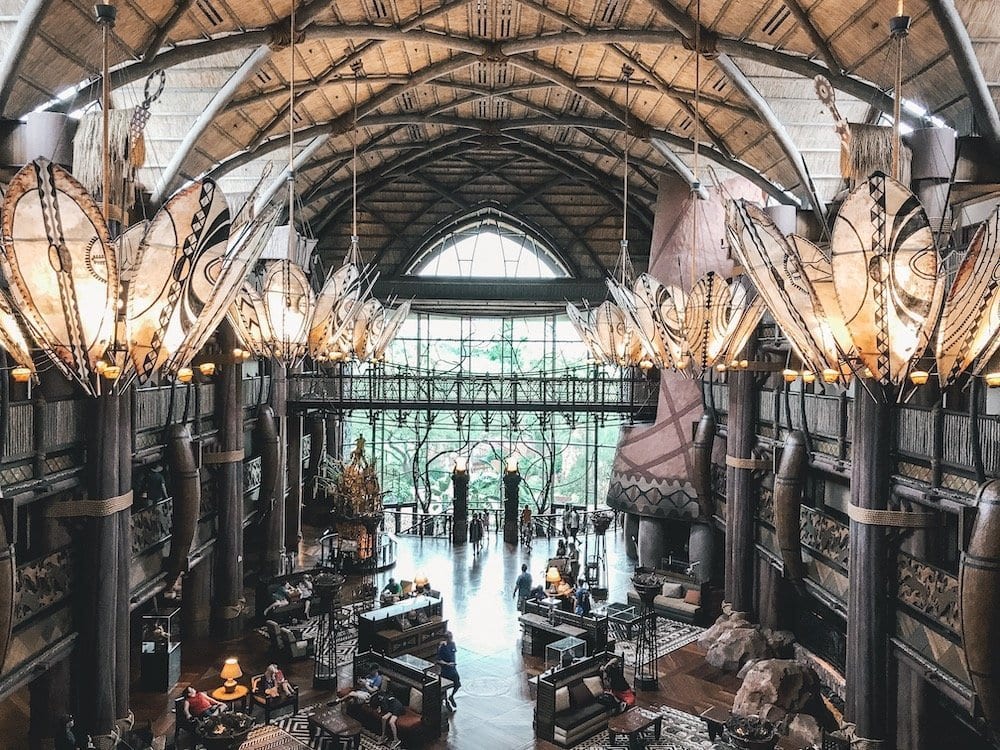 Plan Early
I recommend planning your vacation 1 year in advance if you want the resort of your choice. Some properties can be booked closer to the reservation date like Saratoga Springs and Old Key West, but other properties should be planned about 12 months in advance.
David's Vacation Rental has a cost calculator so you can figure out what fits in your budget to book a DVC resort.
Complete the online reservation form + (Small Refundable Partial Payment)
When you want to book your Disney Vacation Club room, you will need to provide a small deposit currently $133.00. This small deposit goes towards your room and is just there to secure your reservation because these rooms sell out so fast.
Information you will need for David's DVC rental before starting the reservation process:
Dates of travel
Room/Resort Choices
Details for all of your traveling party
Receive an Email Confirmation or Notification Your Reservation can not be Fulfilled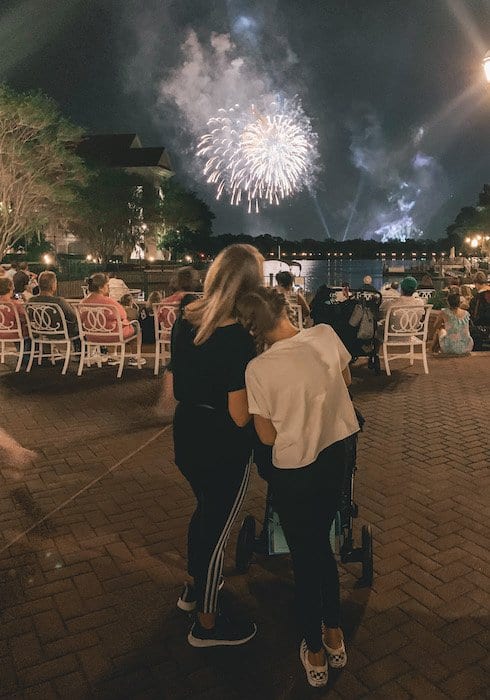 If your request is fulfilled life is good and you are ready to head on a Disney Vacation. You will have a confirmation sent to you plus you can view your reservation on the My Disney Experience page to be reassured your reservation is actually booked.
Full Payment is due at this stage of the booking process.
If your request cannot be fulfilled:
You will be given the opportunity to book available rooms/resorts.
If they are not satisfactory to you, your $133.00 partial payment is refunded.
The process is pretty seamless and the only downside is having to pay the vacation upfront. The positive is you will save 50% on your room, plus no taxes or resort fees! Woohoo! Visit David's Vacation Club Rentals to Book Now
---
You're booked, now what?
The most popular question I receive is after the rental process is will I receive the same perks of staying at an onsite resort.
The answer is a resounding yes! When you book with David's Vacation Rental you will receive all the same perks of a Disney Vacation Club Member booking a room.
This Includes:
Booking Fast Pass + 60 Days in Advance
Access to My Disney Experience
Magic Bands Mailed to your Home (additional fee)
Free Park Transportation from hotel to parks and Disney Springs
Availability to Purchase the Disney Dining Plan (Contact David's Vacation Rental to set it up)
Extra Early Morning or Late Night Hours at the Park exclusively for Disney Deluxe Resort Guests
Some Extra Fun Incentives you receive because you are technically a guest of a Disney Vacation Member are the following:
No Resort Fees! WOOHOO!
Free Parking (Regular Hotel Guest Pay a Fee)
---
How do I know my reservation is secure?
Now that I am a Disney Vacation Club Owner, I have actually rented out my own points through them twice now.
David's Vacation Rentals has a contract in place to make sure the owner does not cancel the reservation, plus David's holds 30% of the fee owed to the owner until the reservation is complete. This guarantees the room will not be canceled for the guest booking.
---
Is there a downside?
Yes, the biggest downside to booking a David's Vacation Club rental is you have to pay for your room completely upfront.
So, unlike booking through the Walt Disney company, where you can break up your payment over time, this one is all upfront (but hey, you are saving a ton of money, so if you have the money…. it's worth it!)
---
Is it Worth it?
If you want to stay in a deluxe Disney resort then the answer is an absolute yes! You are staying at some of the nicest resorts at Disney World for a fraction of the price. It truly is an incredible deal.
The only downside is you do have to pay for your reservation upfront, however, it is so nice to not have a giant bill when you arrive at the resort. If you enjoy staying at the moderate resorts you will still save a little bit of money plus get an upgraded experience. Overall, it's a pretty amazing value.
---
Map of Every David's DVC Rental Location
---
Frequently Asked Questions about David's DVC Rentals
How long does it take to hear back from David's Vacation Club Rentals?
It usually takes a few days, usually within a 24-48 hour turnaround.
Can you use Magical Express if you rent DVC points?
Yes, as long as you are staying at a Walt Disney World Resort, this service is provided to you.
Does DVC rentals include park tickets?
No, but you will receive all the benefits that all guests staying at a Disney Resort receive, such as free transportation to and from the parks, Early Theme Park Entry (coming later in 2021), free parking etc.
---
Pin-It For Later: David's DVC Rental Review – Big Savings, Is it Worth it?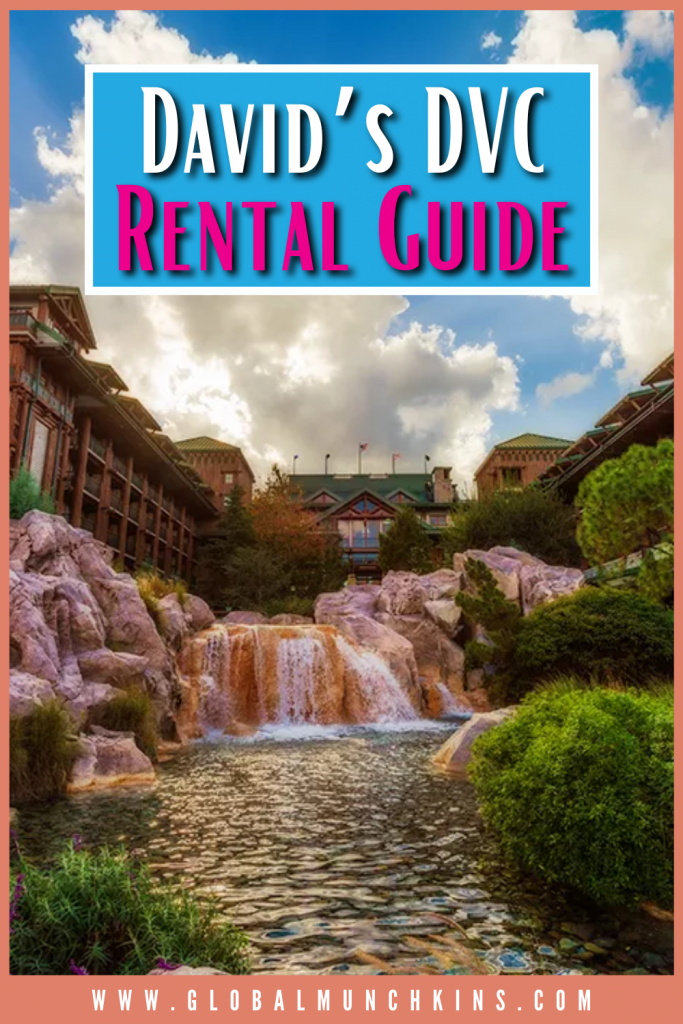 ---
If you have any questions about booking a DVC rental feel free to leave a message in the comments or DM us on Instagram
---
If you enjoyed reading about David's DVC rental, you might also enjoy:
Over 100 Disney World Tips & Tricks for 2020! [Save Time & Money!]
The Best Disney Deluxe Resorts + Money Saving Tips when Booking!
Latest posts by Michael Mamian
(see all)