As a mom of six, it's safe to say that taking a vacation is a definite luxury for me. That said, I do think it is important for Mom vacations to happen! Whether it's traveling solo or with some of my fellow Mom friends, I consciously try to plan out my "Momcations!"
When I do plan my Mom vacations, I try to make sure to choose a destination that caters to my needs and desires. That said, I went ahead and listed below my top 5 favorite and relaxing Mom vacations for you!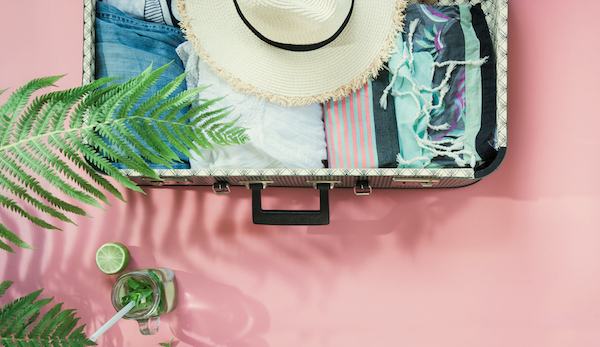 ---
One of my favorite destinations is the Grand Del Mar, which has amazing pools, including an adults-only one.
When I was pregnant with Jack, I had the opportunity to actual enjoy a "Moms getaway" at The Grand Del Mar and I can say we ALL had a BLAST!
The spa is an absolute dream, and the rooms are spacious and luxurious. The grounds are beautiful, and the restaurants are top-notch. We enjoyed all the food, especially the ice cream!
There are plenty of on-site activities to enjoy, such as horseback riding and hiking trails, so you'll never be bored.
Book your stay here!
---
Another amazing resort that I love is the Rancho Bernardo Inn! This hotel is a fantastic destination for a mom's getaway vacation. It is a smaller resort, located in the heart of San Diego, and offers a peaceful and relaxing atmosphere that is perfect for a mom who needs a break from the daily routine.
One of the best things about the Rancho Bernardo Inn is the spa experience. The resort's spa offers a variety of treatments, including massages, facials, and body scrubs. You can also enjoy the steam room, sauna, and Jacuzzi to really unwind and relax.
The resort is also home to a chef's garden, where you can take a tour and learn about the organic herbs and vegetables used in the resort's restaurants. The food at the Rancho Bernardo Inn is delicious, and the resort's restaurants offer a variety of dining options, from casual to fine dining.
The resort's peaceful and quiet atmosphere is another reason why it's perfect for a mom's getaway vacation. You can relax by the pool, take a yoga class, or simply sit in the beautiful gardens and enjoy some peace and quiet.
The Rancho Bernardo Inn is also close to many attractions, including the San Diego Zoo and SeaWorld. You can easily spend a day exploring these attractions and then come back to the resort to unwind and relax.
Book your stay here!
---
The Grand Wailea Maui is an exceptional destination for a mom vacation. It actually is one of my favorite resorts, as we have vacationed and written about the Grand Wailea Maui often!
Situated on the beautiful island of Maui, the Grand Wailea offers a luxurious and relaxing atmosphere that is perfect for moms who want to unwind and recharge.
One of the best features of the Grand Wailea is the hotel's incredible spa, the Spa Grande. Moms can spend an entire day at the spa, soaking in the mineral baths, lounging in the relaxation room, and indulging in treatments that are specifically designed to rejuvenate the body and mind.
The Grand Wailea also offers plenty of activities that are perfect for moms. The hotel has multiple pools, including an adults-only pool with a waterfall and a swim-up bar, so moms can relax and enjoy some alone time.
The hotel's beautiful beach is also a great place to spend some time, with its soft white sand and crystal-clear water. Moms can also try their hand at water sports like paddleboarding and kayaking, or take a relaxing sunset cruise on a catamaran.
Book your stay here!
Check out all our articles about the Grand Wailea Maui here:
---
30A Florida
We recently were able to Visit Florida and experience 30A! 30A, Florida is an excellent location for a mom's vacation. This picturesque stretch of coastline along the Gulf of Mexico offers beautiful white sand beaches, warm turquoise waters, and plenty of activities for moms to enjoy.
One of the best things about 30A is the range of beach activities available. Moms can take a dip in the ocean, relax on the beach, or try their hand at water sports like kayaking, paddleboarding, or surfing. The calm and clear waters of the Gulf of Mexico make it a perfect place for moms to spend some quality time with their families while enjoying some fun in the sun.
For moms who love to shop and dine, 30A offers plenty of opportunities. The charming beach towns along the coast are filled with boutique shops, galleries, and local restaurants, serving up fresh seafood and other delicious cuisine.
Moms can also spend some time at the outdoor markets, where local vendors sell handmade crafts and goods. Last time we visited, we stayed at the Lodge 30A and highly recommend it!
Read all our articles about 30A Florida here:
---
Terranea Resort in Rancho Palos Verdes is an ideal vacation spot for moms who are looking to unwind and rejuvenate. I actually have written an entire review about my stay at the Terranea Resort that you can read about here!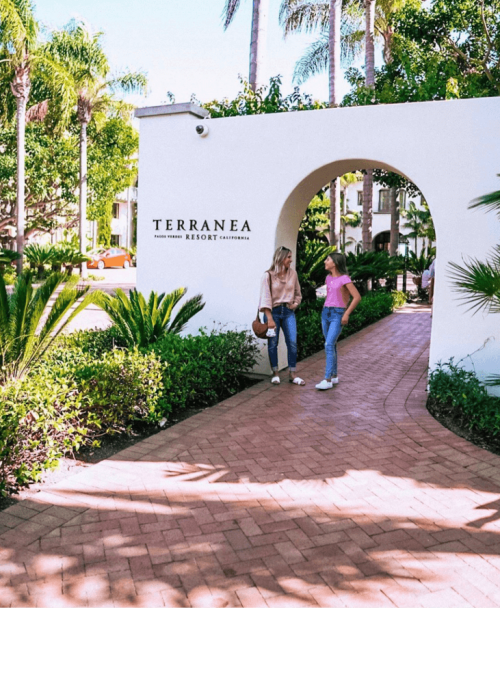 One of the big reasons why I love this resort is because of its relaxing environment. Terranea Resort is situated on a 102-acre plot of land overlooking the Pacific Ocean, making it a serene and relaxing location for a mom's vacation.
The resort is surrounded by lush gardens and natural beauty, creating a tranquil atmosphere that allows moms to unwind and de-stress.
The resort offers a luxurious spa experience that includes a variety of treatments and services, including massages, facials, and body treatments. Moms can spend some time at the spa and indulge in some much-needed self-care.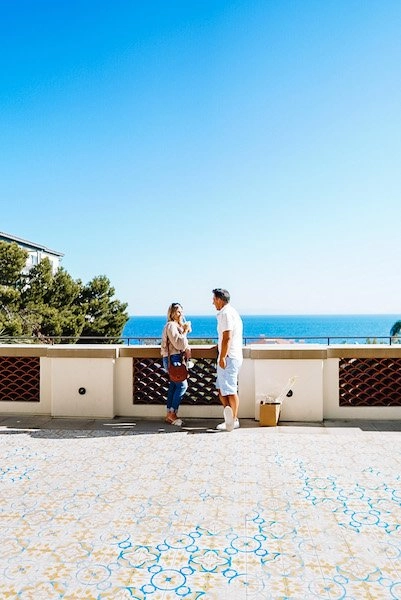 Terranea Resort has a variety of outdoor activities for moms to enjoy, including hiking, biking, kayaking, and golfing. The resort also has a private beach, making it the perfect spot to relax and soak up the sun.
The resort has a variety of dining options, ranging from casual to fine dining. Moms can enjoy a delicious meal at one of the on-site restaurants or enjoy a sunset cocktail at one of the resort's bars.
Terranea Resort is a family-friendly location, offering a range of activities for kids of all ages. This means that moms can enjoy some alone time while their children participate in organized activities.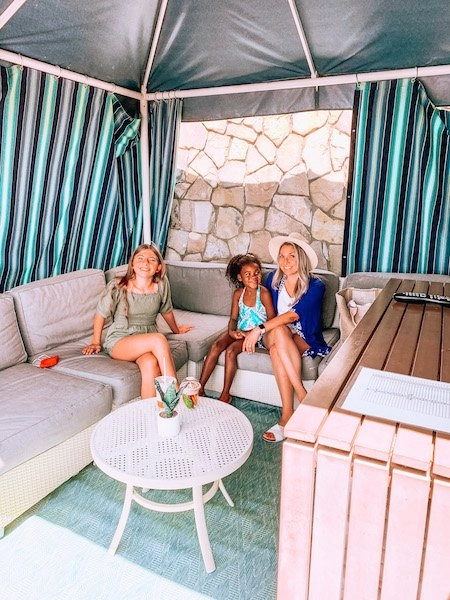 The resort has a range of accommodations, including suites and villas, that are spacious and well-appointed. Moms can relax in a comfortable room and enjoy the luxurious amenities that the resort has to offer.
Book your stay here!
---
Do you have other Mom Vacations Ideas? Leave it in the comments below!
---
Pin-It for later: Top 5 Best & Relaxing Mom Vacations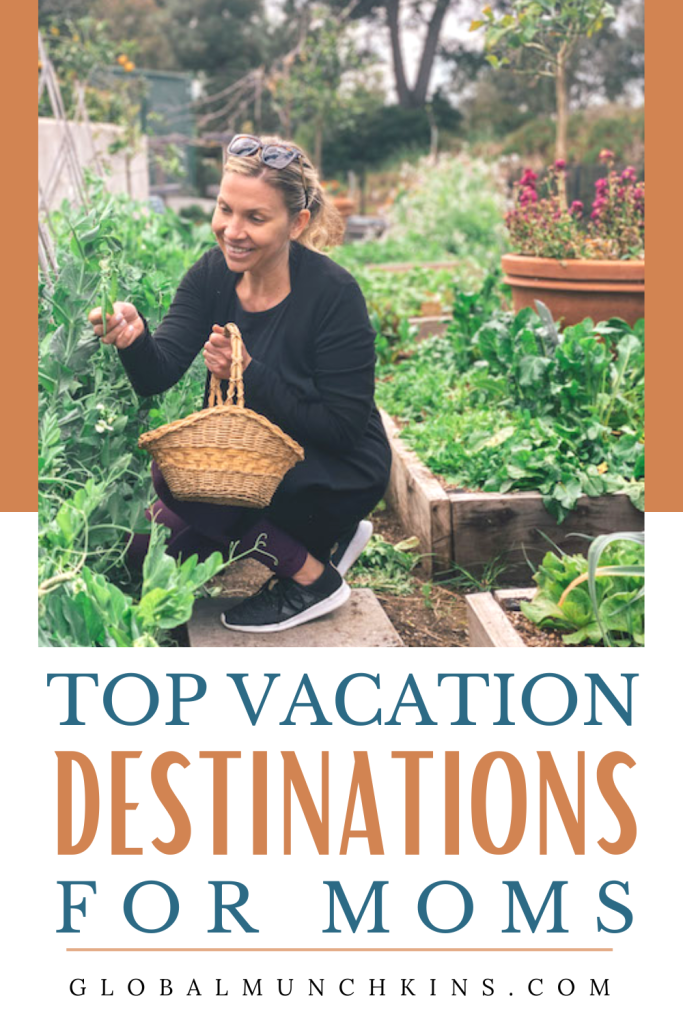 ---
Frequently Asked Questions about Mom Vacations
What is a momcation?
A momcation is a vacation or getaway that is specifically designed for moms to take a break from their daily routines, responsibilities, and stresses.
It is a chance for moms to unwind, relax, and rejuvenate, often without their children or partners. Momcations can take many forms, from a weekend getaway at a spa to a solo trip to a tropical destination.
The key aspect of a momcation is that it is a dedicated period of time for moms to prioritize their own self-care and well-being.
---
If you enjoyed reading about our list of the best Mom Vacations, you might also enjoy:
THE 5 BEST FAMILY VACATIONS ON THE EAST COAST
15 OF THE BEST VACATIONS FOR TEENS + TIPS & TRICKS
25 AMAZING SPRING BREAK IDEAS FOR FAMILIES YOU'LL LOVE!
THE BEST TOP 18 SUMMER VACATION IDEAS
---
Latest posts by Ashland Hendrix
(see all)