As a mom to 4 teens, I know the challenge of finding a great vacation that the whole family will love including the often addicted to their phone teenager. We have done numerous trips over the past few years with our teens and here are some of our absolute favorites + some provided to us by fellow travel writers. We will also go over why you should travel with your teens and how to keep them in a good mood for the vacation (fingers crossed) So, let's get to it. 15 of the Best Vacations for Teens!
Adventure Travel for Teens:
Banff, Canada
Banff is an incredible place to visit with teenagers. Our teenage boys loved all the adventurous activites we could do including, exploring a glacier, caving (that was quite the experience) and whitewater rafting. My daughter loved the horseback ride along the Boe River and mom and dad enjoyed the incredible beauty of Banff. It really is one of the most beautiful places on earth. Lake Louise is absolutely gorgeous, plus you will see tons of wildlife (we saw 7 bears on our journey). There are an endless amount of activities to do with your teens.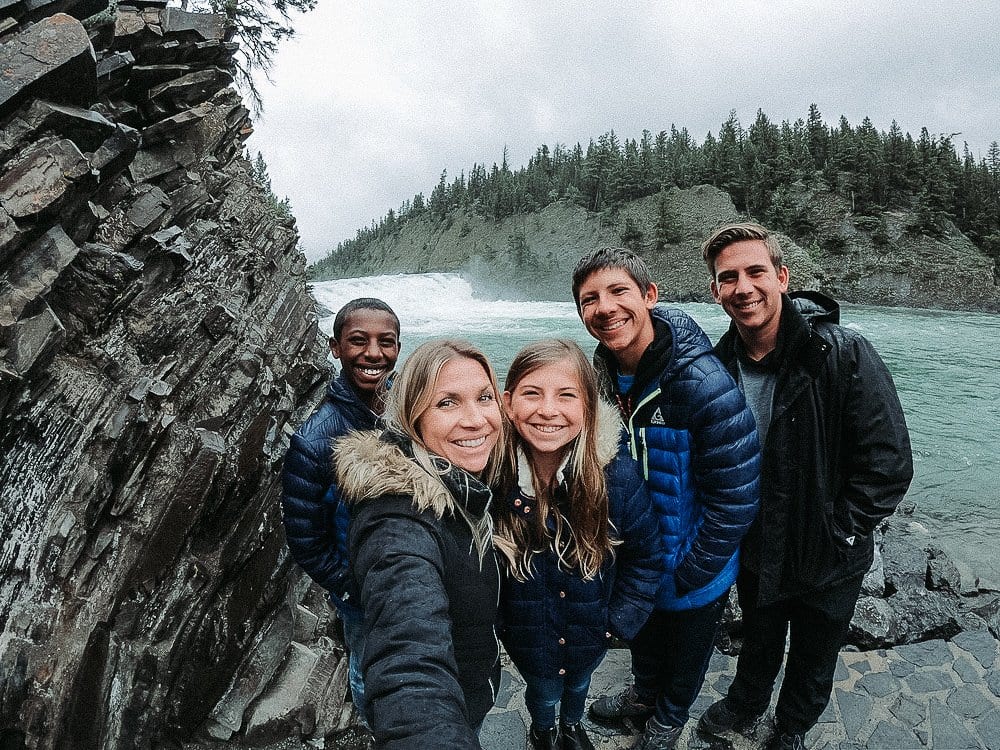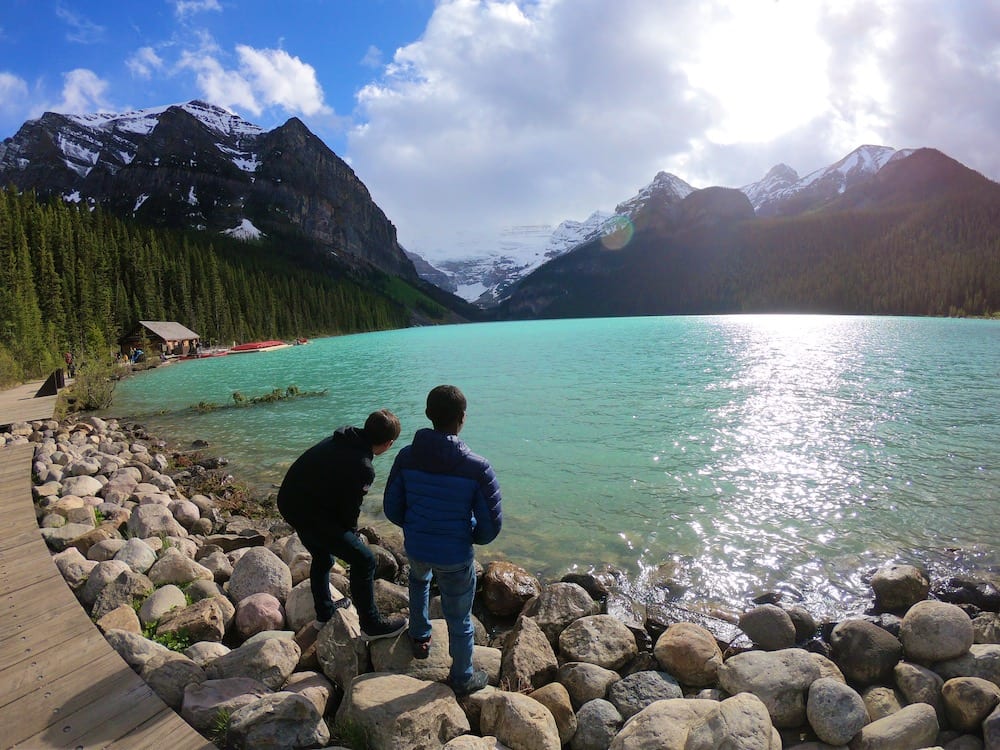 We stayed at the Moose Hotel & Suites, which is perfect for families as it has a full kitchen, living area + luxurious spacious rooms. Plus, it is located right in the heart of town, so you are close to everything. Check out my Ultimate guide to Banff here)
Costa Rica
While we technically visited Costa Rica when I had tweens, it is one trip all my teenagers keep asking to go back to. Some of the adventures my kids loved were ziplining, going down what might be the fastest waterslide on the planet, and kayaking down a river. There are also animals everywhere, the kids loved the monkeys swinging in the trees, crabs racing across the roads and even the time we pulled around the corner in our car and could not go anywhere cause the road was filled with goats.
We stayed at an Airbnb in Gunacaste and it was simply amazing. The house had a staff member come in and make fresh breakfast for us every morning and you can not imagine a more beautiful home. Check out some of the best Costa Rica Aribnb's here!
Beach Vacations:
Hawaii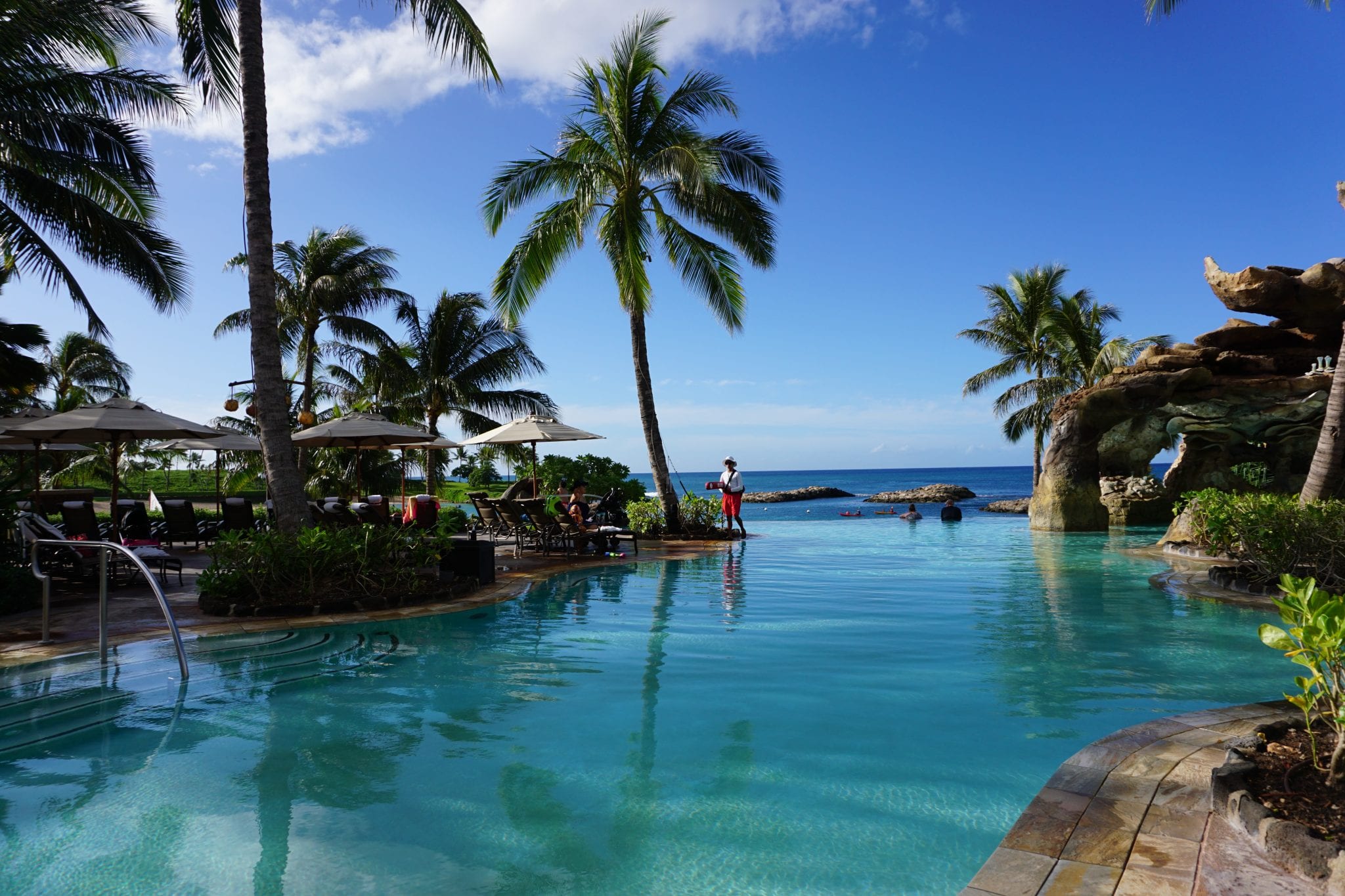 I'll be honest here, you can never go wrong with any age if you choose Hawaii. Hawaii has to be one of the best destinations of all time for kids of all ages. There are so many things to do for every age of kid you have and the resorts are absolutely incredible. Our two favorite places to stay are at the Grand Wailea in Maui & Aulani, A Disney Resort in Oahu.
At the Grand Wailea, your teens will love the numerous pools, some pretty fun water slides and a great beach, plus often times celebrities are at this resort. Aulani, is a Disney resort, but don't let that stray away from taking the teenagers. My teens still love it because the hotel is just a touch of Disney but still packs in tons of fun.
In Hawaii, some of my teens favorite activities are snorkeling, visiting sea turtles at the beach, and of course relaxing by the pool or beach. You can also do surf lessons, horseback riding, swim with dolphins and so much more. If you are heading to Oahu, check out my article on The Best Things To Do In Oahu with kids [25 amazing activities]
For the Current Pricing at the Grand Wailea, check it out here and for all the Aulani room options click here!
San Diego – Coronado

Southern California is filled with a ridiculous amount of fun things to do for families with teens. Our favorite place to visit is Coronado. It is a beautiful island off of San Diego that is filled with tons of things to do. You can relax on the beach, check out a ball game across the bay, paddle boarding, sailing and so much more. You can check out
everything to do in Coronado here.
Where we stay: Loews Coronado Bay Resort-
Located on Coronado Island in San Diego California this hotel offers SO MUCH for local SoCal families to do.
Excellent pools
Beach service (they actually take you and your fam over to a gorgeous beach in a golf cart and help set up chairs etc… for you)
Ping Pong, Corn Hole and Many More Lawn Games
+ they are Pet-Friendly too!
Los Angeles, Ca.
Los Angeles has a ridiculous number of things to do for teens and families. Of course, there are the classic things to do like visiting the beautiful beaches and heading to Hollywood, but there are also some uniques things you can do with your teens that they will absolutely love.
You can slide down a glass slide 1,000 ft. above the ground in Downtown Los Angeles.
Head to 3rd Street Promenade in Santa Monica and enjoy shopping and check out the street performers
Go ziplining, yes ziplining in Los Angeles
Of course, there is also Disneyland, Universal Studios, Knott's Berry Farm & Magic Mountain
If you have a chance check out a concert at the Hollywood Bowl, it is one of the most unique experiences to enjoy a concert.
Cruises – A great way to vacation with teens and extended Family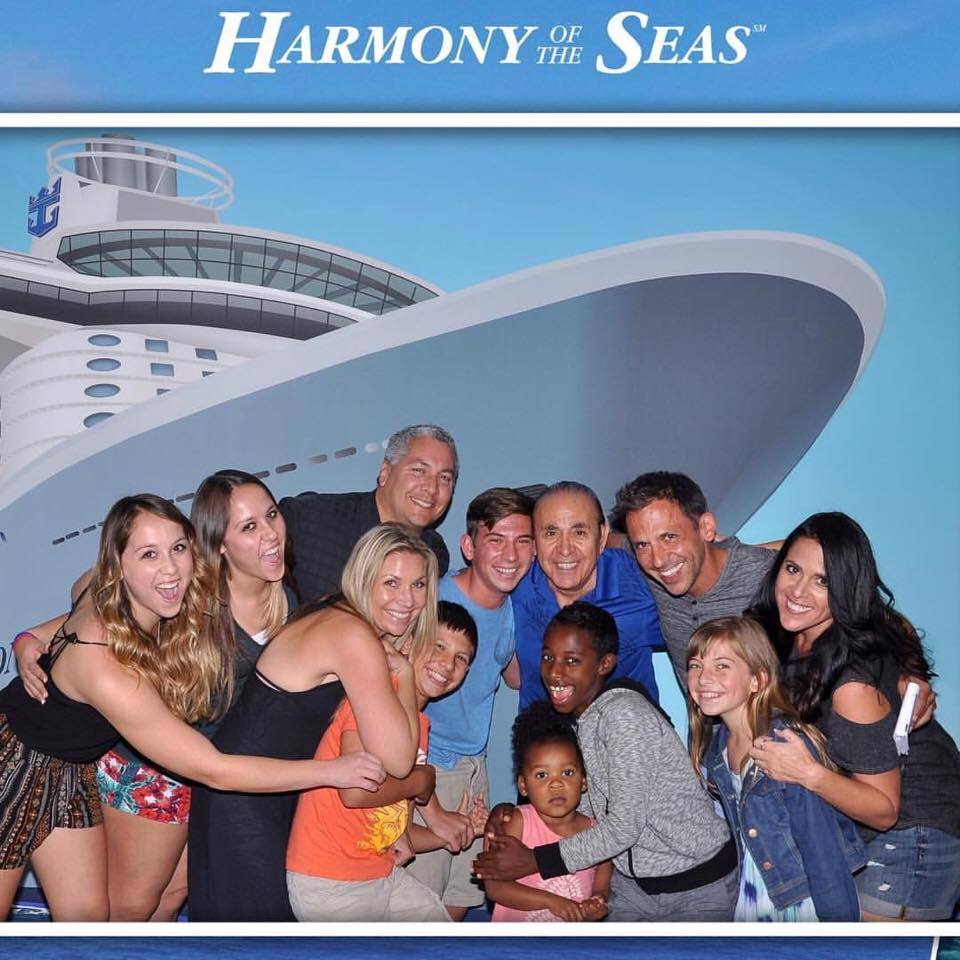 Traveling with extended family can be difficult but it is our teens favorite vacation. We have traveled numerous times with around 25 of us and I have to say the easiest by far is doing a cruise. No restaurants to worry about and everybody can do their own thing throughout the day and then meet up for dinner.
The best cruises for teens, in my opinion, are two major brands, Royal Caribbean & Norwegian Cruise Line
Royal Caribbean:
Royal Caribbean is a great ship for teens. There is a ton onboard the oasis class ships to do for teens including ziplining, flow riders, incredible water slides, escape rooms and more. For the grown ups, the restaurants are amazing and the shows are top notch.
The oasis class ships are so large that honestly, you can not do everything in one week.
The Royal Caribbean Ships I recommend for teens are:
Oasis of the Seas
Allure of the Seas
Norwegian Cruise Lines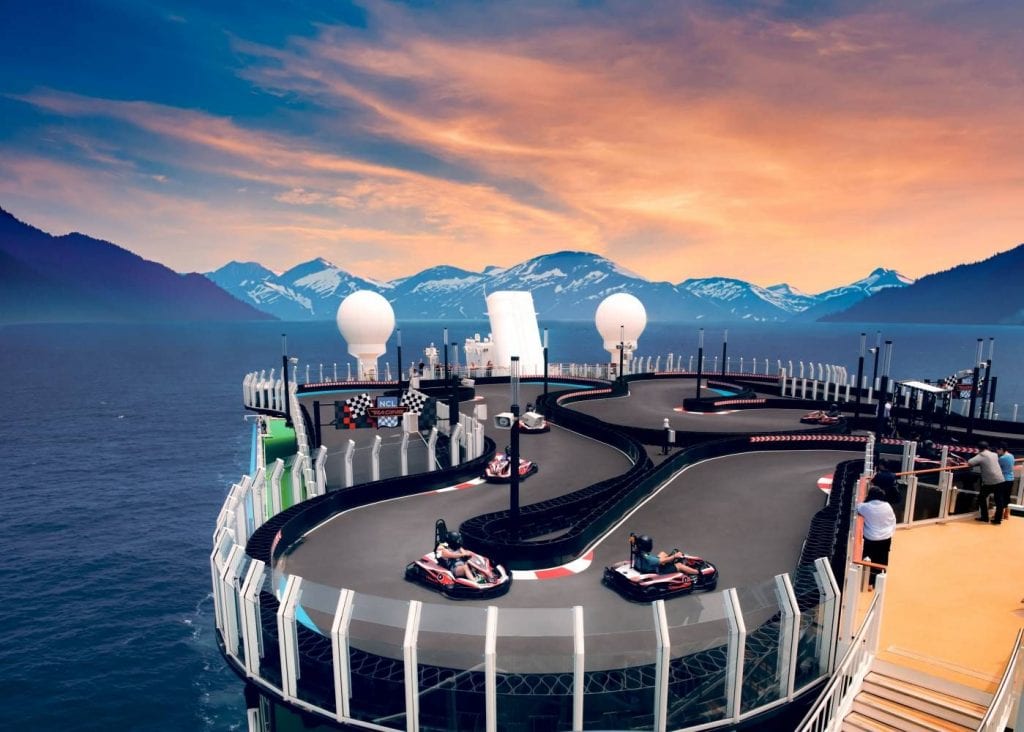 Norwegian Cruise lines are truly one of the best vacations for teens and the families of teens as well. Just like Royal Caribbean, on deck, there is a ton to do. Many of their newest ships have a racetrack on the ship, others have a virtual reality arcade and all of the breakaway class of ships have some amazing slides. Check out their upgraded FREE dining package as it will make your trip even better.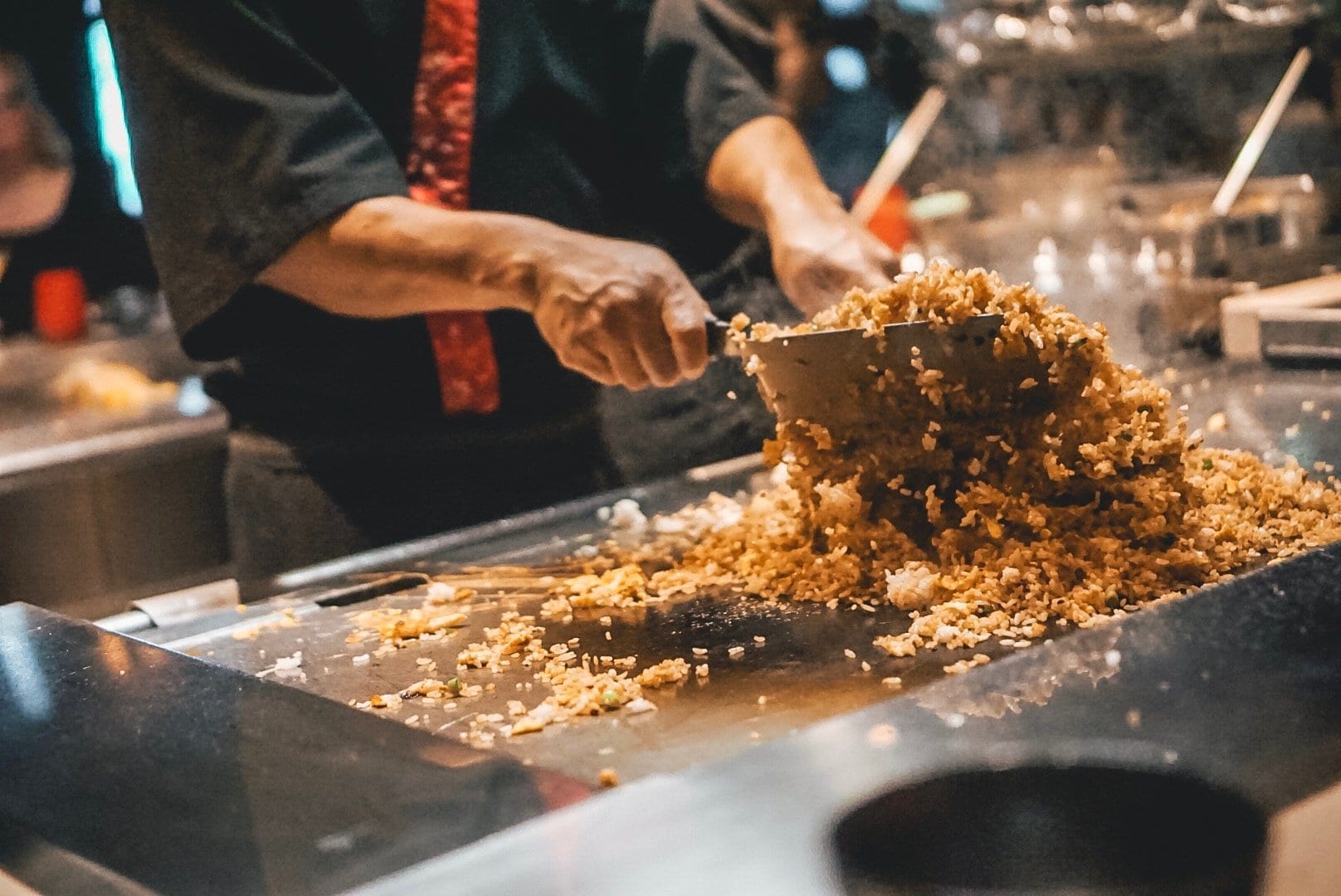 The NCL Ships I recommend for teens are:
Royal Caribbean vs Norwegian Cruise Line [Ultimate Face Off!]
Mountain Vacations for Teens
Steamboat Springs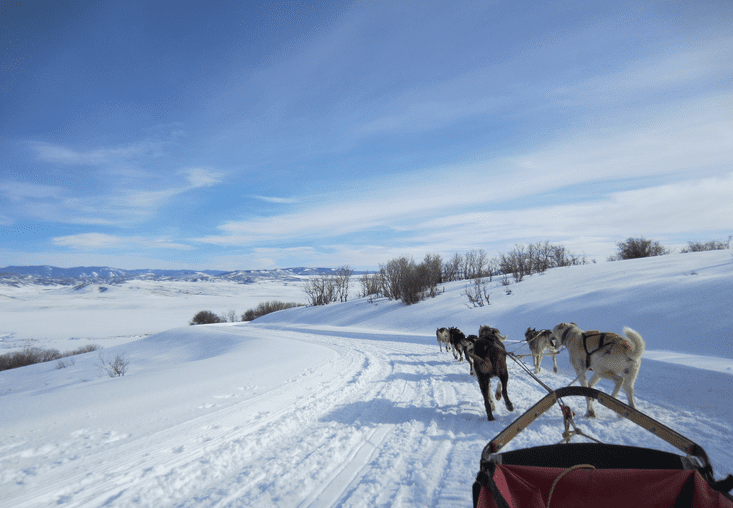 Steamboat Springs is a great vacation for teens. There is so much to do even if you are not an avid skiier or snowboarder. Steamboat Springs is a gorgeous mountain resort and it's also incredibly family friendly.
We stayed in a lovely 3-bedroom Wyndham Vacation Rental right on the mountain with sweeping views of the slopes and a warm fireplace. Our rental included free door to door shuttle service which was amazing and it was located right in the heart of everything. Steamboat has a ton to offer skiers and snowboarders but they also have a bunch of other activities like snow tubing, horse-drawn sleigh rides, ice skating, bumper cars on ice and dog-sledding.
Hands down my favorite thing we did in Steamboat was this dog-sledding tour. But, quite honestly the snow itself had us giddy. Being from Southern California we don't see much snow. So, having snow that was fluffy and deep enough for my boys to literally dive into it head first was an incredible experience for us.
See my run down of everything we LOVED in my Ultimate Guide to Steamboat Springs here. Check out the Steamboat Grand for an amazing stay!
Park City, Utah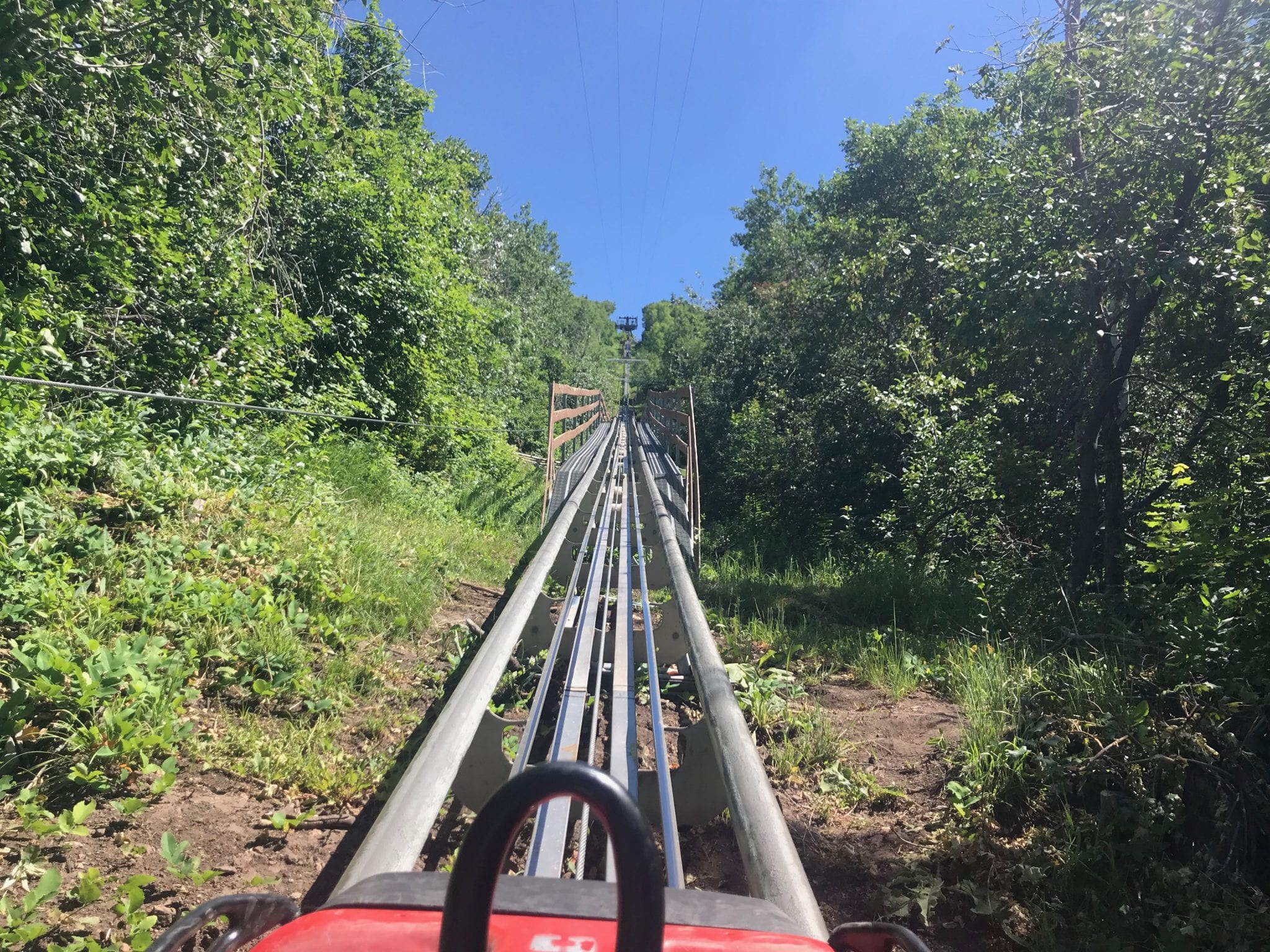 Park City is an amazing vacation both in the winter and in the summer. In the winter you can experience some amazing skiing and in the summer, there are hikes, mountain coasters, tubing down a ski jump and bobsledding. It is unbelievable.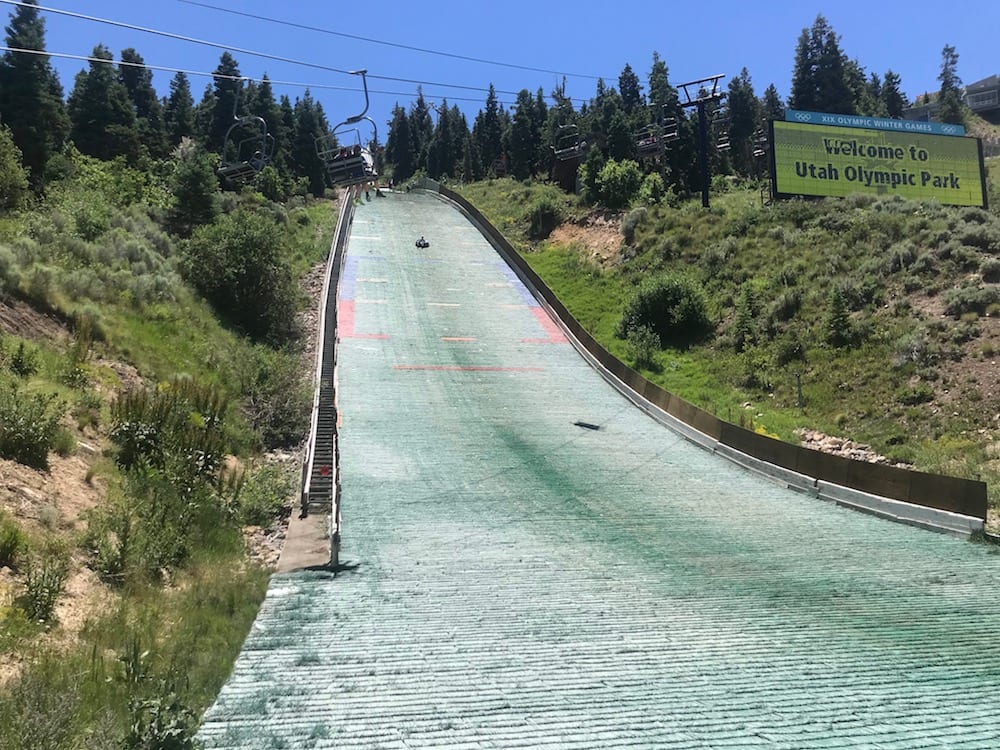 We have now taken three ski trips to Park City and we are excited to go again this year for spring break in 2019. Main St. is absolutely adorable.
If you have 5th & 6th Graders Park City has an amazing pass which is only $45 and your 5th or 6th grader can ski at 13 amazing resorts. Check it out here!
If you want to go luxe but still have it affordable, check out the Silver Baron Lodge in Deer Valley
Each room comes with its own hot tub, and the rooms are massive. Our room slept over 16 people.
Check out my full Deer Valley review here!
Sport Based Vacations
Every year my husband takes our kids on a sports adventure. There are so many different options to do that the list could be endless. They've done basketball weekends, baseball adventures and of course their favorite Super Bowl Weekend.
Super Bowl Weekend
I know what you're thinking, Super Bowl tickets are ridiculously priced. Every year my husband takes my boys to the host city of the super bowl abut they do not go to the super bowl. They do a ton of other sporting activities.
They go to the Super Bowl Experience where they meet a ton of famous football players while competing in football events. Then they hit up all the sporting events in the area whether it be basketball hockey or more. It is one of their favorite weekends every year
Spring Training in Arizona
Spring training is another great vacation for teens because there are so many baseball games, the stadiums are small and it is a great way to sit back relax and have fun with your teens. We love heading to Arizona with our teens.
There are two great places to stay when in Arizona, the Westin Kierland has an amazing pool with a FlowRider. The Arizona Grand has a full-on water park which includes waterslides a lazy river, wave pool and more.
Theme Park Adventures:
Disney World & Universal Studios (Orlando, FL)
Orlando will always be one of our favorite vacations although we try to avoid it in July due to the high heat.
But, I think all families find that Disneyworld + Universal Orlando offer families a truly incredible experience. While Disney World is a blast for teens, our teens definitely love the adrenaline rush of the amazing Universal Orlando rides.
My tip is to spend about 5-8 days at Disney World and 3-4 at Universal Orlando.
For all my tips & tricks on outsmarting the crowds at Disneyworld check out my post here. Or for my Universal Orlando Tips from a Pro check out this post here.
If you are looking to stay at Disney World, check out Disney's Beach Club, and for Universal check out Loews Portofino Hotel.
All-Inclusive Resorts
One thing to consider when vacationing with teens is food costs. Our teen boys can devour food in a matter of minutes my teenagers can devour so much food. That is why I love all inclusives. My teenagers can fill their tummies to their heart's content.
Hard Rock Hotel Cancun
Mexico is one of my favorite warm-weather escapes. The beaches are some of the most gorgeous in the world. There are plenty of affordable luxury resorts that are also kid-friendly and Hard Rock Cancun happens to be one that we could keep going back to OVER & OVER.
This resort is actually incredibly family-friendly and teen friendly (YES REALLY). They have amazing food, a beautiful beach, and teen areas with unique experiences like "Learn to DJ", make a rock band music video.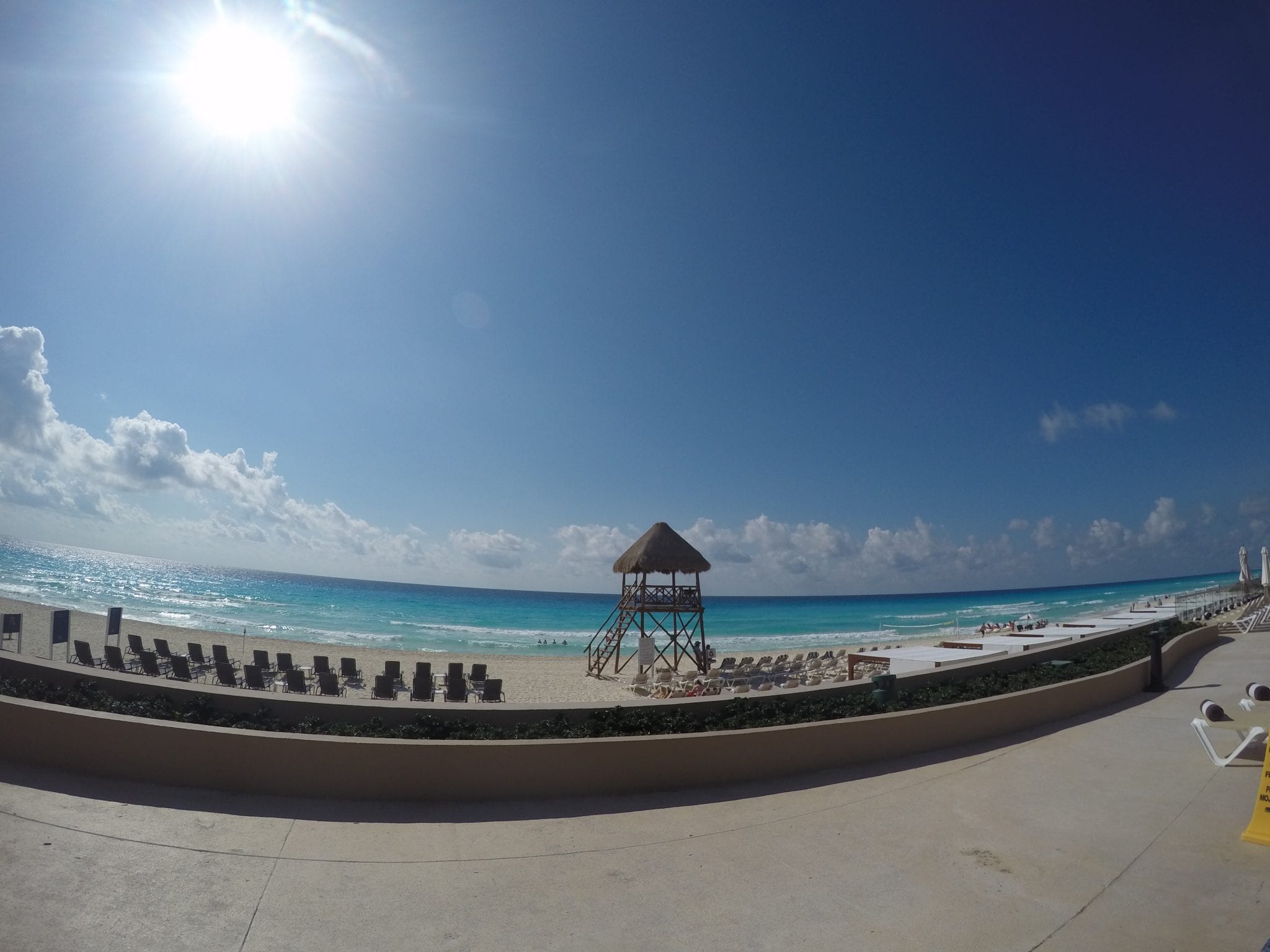 Plus if you have little ones who are joining your family travel there is a whole separate kids area which is amazing.
Included Kid-Friendly Activities at the Hard Rock Cancun:

Barney, Thomas the Train, Angelina Ballerina and Bob the Builder characters + LIVE Shows
Poolside crafts, ice cream, water balloon fights & more
Dubai
If you are in the United States, Dubai is quite the trek, a 16 hour nonstop flight will have you in the United Arab Emirates. But once you get to Dubai, the amount of things to do is endless. The thing I loved about Dubai is not only is there so much to do but Dubai is incredibly clean.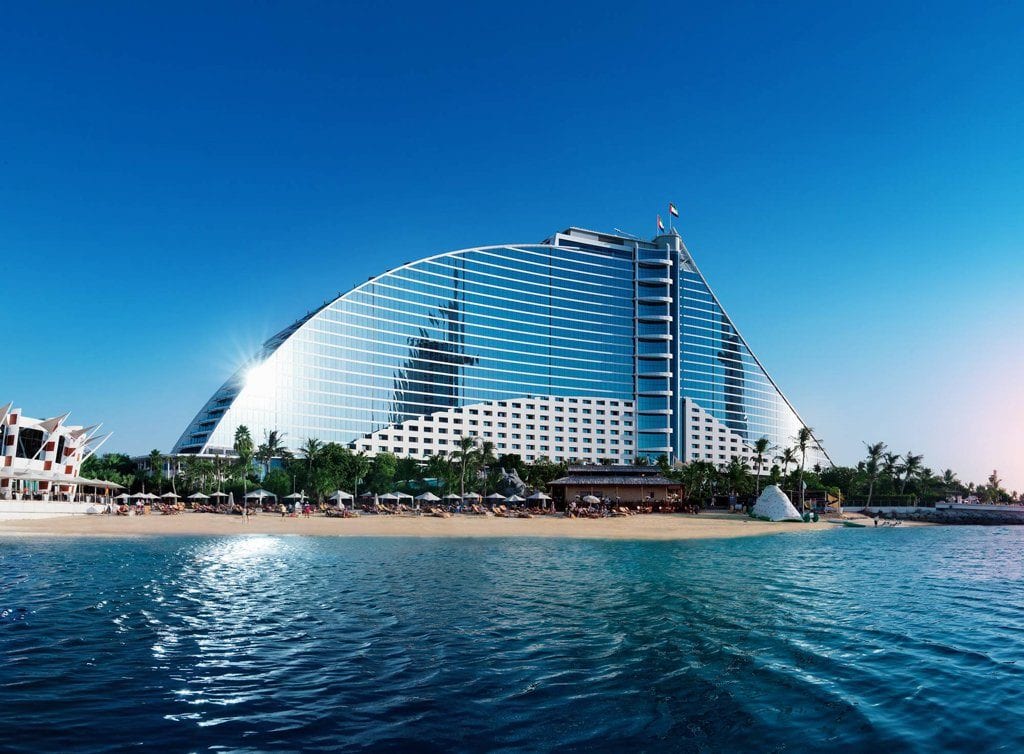 We stayed at the Jumeriah Beach Hotel located right on the water. As a part of the hotel was a giant water park, bigger than most normal water parks you've been to.
Other adventures we did in Dubai included:
4 Wheeling on Sand Dunes
Skiing inside a Shopping Mall (yes, a shopping mall)
Enjoyed some amazing theme parks
Rode a camel
If you have the patience to fly to Dubai, definitely add it to your list because your family and your teens will love it.
Vacation for Teens Tips & Tricks
Traveling with teens is always an adventure. To make sure you have the best vacation for teens here are some of our best tips.
Have plenty of food – especially if you have teenage boys. My teenage boys, I would say are 80% happier when they are well fed.
Plan for a later than normal start – Teens scientifically are proven to be much more nocturnal than the rest of the family. So plan on starting your day later and enjoying some late-night events. They will talk your head off when night comes around so be prepared.
Splurge on the little things – My teens still love the little things when on vacation like getting a virigin pina colada, so make sure to have fun and splurge on those little indulgences
Limit cell phone usage or use it to your advantage- We don't try to prevent our teens from using cell phones, but when we are doing something fun or having dinner. Sometimes at dinner we have everyone bring out their cell phones and share the funniest thing they say on Instagram or Snapchat that day. It leads to some funny conversations.
Pin for Later; 15 of the Best Vacations for Teens!