We have taken 30+ cruises with the munchkins in tow and we have learned a few things along the way. Something I get asked quite often is whether or not cruisers should book shore excursions with their cruise line or independently through third-party tour companies. This question is a bit tricky so I have highlighted some of my reasons to book shore excursions with your cruise line as well as when it is a good idea to go third party.
Shore Excursions- booking with the cruise line vs. booking independently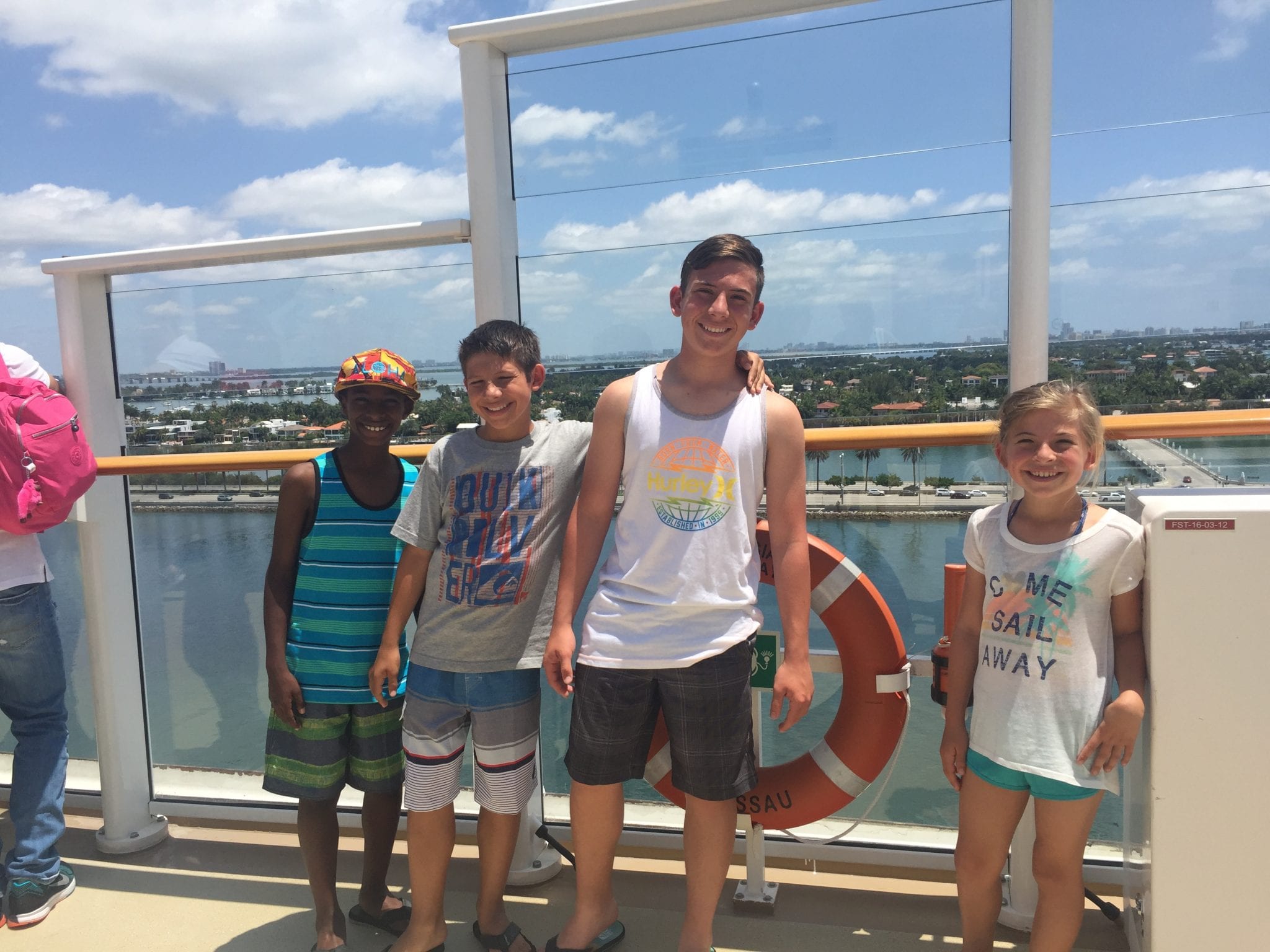 Cruising is one of our favorite ways to travel with kids in tow. Nothing beats the incredible service, the carefree attitude and the amenities included on a cruise. That said it definitely isn't the cheapest way to get around. Being the savvy mom that I am I have learned how to successfully book third party shore excursions. However, I do think you need to do your homework and research tour companies in depth prior to travel. I also believe there are a few exceptions where booking through your cruise line directly is a better choice.
Read more about our Disney Cruises here or our recent Norwegian Cruises here.
Booking Shore Excursions Directly through Your Cruise Line
The main reason folks book shore excursions through their cruise line is for convenience and the fact that they won't get left behind. That is right if you book third party and do not make it bake to the port and onto your ship on time it will NOT wait for you! However, booking direct is also the most expensive option!
Here are the circumstances where I recommend booking direct:
Private Islands- Many cruise lines now offer ports at their own private islands. Clearly, in this circumstance booking your excursions directly through the cruise line is the only option. Like Disney's Castaway Cay below.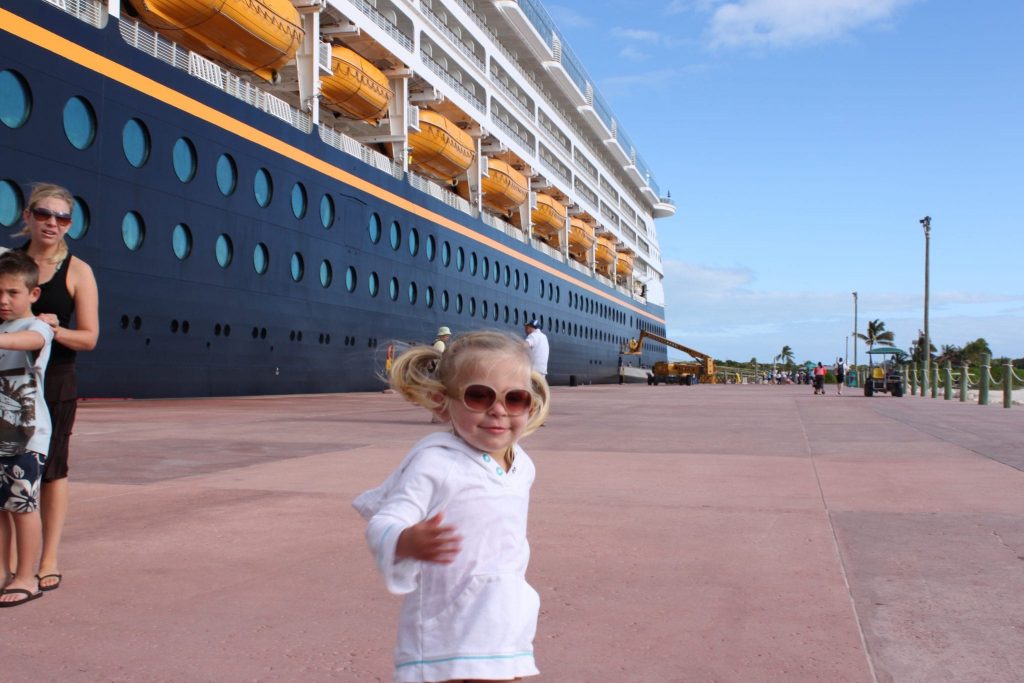 First Time Cruisers/ Non-Travelers- If you do not consider yourself a travel and have never been on a cruise before. You may be better off booking directly through your cruise line. This way there is no pre-planning involved and you don't have to worry about getting lost or confused.
Main Attractions are a Long Distance from the Port- This mainly applies to Europe as some of the ports require train, bus or car trips to get to the main sites. In this case you are running a greater risk of not making it back to the port before the ship leaves. *That said we've still gone the third party route and we were just fine!! See more about that in my post on Liverno port here.
Here are the circumstances in which booking third party is a great option:
*Note- As scary as it sounds that the ship will not wait for you please keep in mind that these third party tour companies are often the SAME companies that your cruise ship is working with. And, they have their reputation at stake. If you do your research you should be fine! Below is Cindy from Capri Whales this business has been in her family for years. She wants nothing more than for you to have an INCREDIBLE experience. See our incredible experience with Capri Whales here.
You Love to Research- I love having control over the type of experience we are going to have. This means I am well versed in scouring the internet for reviews. I recommend checking Tripadvisor and Cruise Critic before you book. I would also scour the internet for blogs that might have covered the tour company before as well. I often find great pictures and videos on blogs.
You are Traveling in a Large Group- Traveling with a large group can be difficult. But, it can also save you BIG when it comes to booking third party. When traveling with parties of 10+ I recommend contacting the third party tour operator and working a deal. Not only will you save but you can also customize the itinerary and timing to fit the needs of your group. And, its a ton of fun!!
The Port is Located in the City You Wish to Tour- More than half of the ports I have traveled to situate you right where you want to be. This is definitly the case when you cruise the Caribbean and Mexico. The proximity to the boat makes it very easy to ensure your return therefore this is a perfect example of when you should book third party. Below are the munchkins in Cannes. We simply walked off the boat and we were in the center of the city!
You Have Visited the Port Previously- If you are a frequent cruiser and are knowledgeable about the area it is much easier for you to handle arranging a car service and booking through a third party. Knowledge is power! This was the case when we booked our food tour in Cozumel. It was amazing!! Learn more about that here. We also decided to book our own visit to Atlantis in the Bahamas and it saved us hundreds of dollars.
You Crave Personal Attention- I love being well taken care of and customer satisfaction is extremely important to me which is one reason I LOVE booking my shore excursions through a third party. Instead of being transported around in a big group where you can barely hear the tour guide or jam packed in a bus or on a boat like sardines I prefer the intimate relationship with a tour guide and riding in an air conditioned van with plenty of room to stretch. Oh, and when you get the later at a discounted price it feels really really good- trust me!! This was the case in Capri for sure. We watched all the tour boats go by hot and squished in their tiny boat while we explored the island with our own private guide. He also knew to take us to the Blue Grotto before the tourist boats got there. No line for that yay!! Read more about our experience here.
You Don't Like What is Being Offered- Occasionally, I have been in the situation where the cruise is not offering anything I am interested in. If this is the case and you can find a third party operator that is offering a tour you love I highly recommend looking into it and booking it. Like below when we ported in Barcelona and all our boys wanted to do was check out the Futbol Stadium. Read about that here.
All You Want is a Simple Beach Break or Shopping Trip- Cruises hit up tons of tropical locals and many cruisers simply want to enjoy the beach, do some snorkeling or visit some shops and restaurants. If this is the case there is NO reason to book a beach break excursion through the cruise line. It is super easy to check Tripadvisor and book on your own. Or if it is a destination that has good public transportation options utilize those once you get off the boat. *Just make sure to do your research before hand and have local numbers, names of beaches, shopping areas etc… handy.
Ways to Increase Chances of a Good Third Party Experience
Research, Research, Research
If you only take away one thing from this article let it be that in order to successfully book shore excursions through a third party tour company you MUST do your research. I only book with companies that have a ton of positive reviews on Tripadvisor. I also always google the company to see if there are any negative reviews and I pay attention to them. If I see a theme in the negative reviews that company is out. Too risky. If they only have a handful of reviews I move on. I am not there to be someone's test dummy. I want to make sure the company I am booking with has tons of experiences and hundreds if not thousands of happy customers. I also recommend calling the company and emailing them. I find you can learn a lot about a company by interacting with its staff!
Touch Base Before You Leave
I highly recommend you touch base about a week before you are set to sail. Just to check in and make sure dates, times and meeting spots are all set and that everyone is on the same page. This is also a great time to ask questions in regards to what you should wear or any items you should bring with you.
Plan for Cell Service or Know Where to get WiFi
Lately, we have been purchasing international sim cards so that we have some cell access should we need it. I also have purchased minutes from the cruise ship which has allowed us to communicate via email with our tour operator. But, in most cases communication is pretty difficult which is why doing your research and checking in before you set sail are imperative! *Tip- Starbucks offers free WiFi
Learn about MTX Connect- One SIM card for all across Europe here.
Plan Ahead!
I never recommend just winging it. I have heard enough nightmare stories about friends and fellow travelers who have gone that route and I don't want a story like that of my own. I recommend doing your research well before your travel dates so you have plenty of time to properly vet the companies that you will be using. This also ensures I will get to book the great companies before their calendars become full.
Pin for later-
Have you booked a shore excursion with a third party vendor?
You may also like these posts about cruise excursions-
*We also recommend this post from We3Travel on the Pros and Cons of visiting Atlantis in the Bahamas.