We need to be clear about this before we get into anything substantial here– the DisneyWorld Dining Plan is temporarily unavailable.
In case there's any doubt, let me repeat– the DisneyWorld dining plan is currently unavailable right now.
Disney did announce that they intend to restore the popular plan for prepaying meals at the property so their guests can continue to enjoy the ultimate convenience, but no firm date has been established at this time.
All we can do, for right now, is wish upon a star.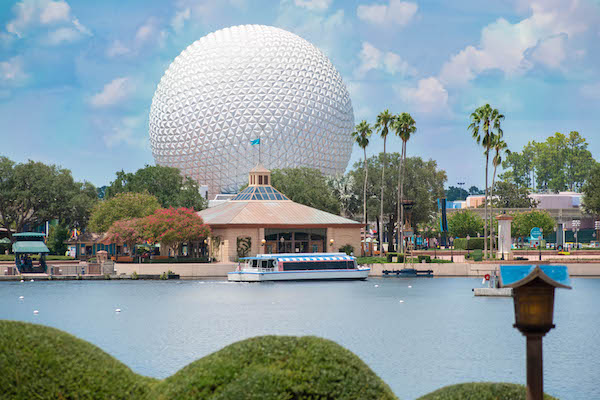 ---
What was the DisneyWorld Dining Plan?
The DisneyWorld Dining Plan was available exclusively to guests of Disney hotels and allowed them to prepay for meals for the duration of their stay. Although the plan guarantees meals to guests that purchase one, the DisneyWorld Dining Plan does not provide any advance reservations and guests are still responsible for securing reservations to the restaurants they wish to dine at.
The standard DisneyWorld Dining Plan allowed an allotment that included the following for each night of stay to all guests aged 3 and up:
1 Quick-Service Meal Per Night of Stay
1 Table-Service Meal Per Night of Stay
2 Snacks or Nonalcoholic Beverages Per Night of Stay
1 Resort Refillable Mug
Of course, hungrier guests are never forbidden from purchasing food beyond the allotment, especially since most people consume 3 meals a day and the standard quota accounts for but 2. However, it should be noted that the meal allotment, though accrued for each night of your stay, did not have to be redeemed daily.
Put simply, you can eat off the Disney property at neighboring Universal or Seaworld and save those meal credits for the following day. Meals rollover when unused, but they do not get refunded at the end of the stay.
Use them or lose them.
DisneyWorld also offered variations of the plan to include more or less meals based on your personal needs. For example, the Quick-Service Dining Plan completely excludes table-service restaurants in favor of all quick-service meals, whereas the Deluxe Dining Plan allots 3 table-service meals per day and includes premium restaurants that were not part of the standard plan.
Are you looking for discounted tickets to theme parks in Florida? Check out our post here!
What are Quick-Service and Table-Service Meals?
You can safely assume that "quick-service" meals indicate that you ordered at the counter, waited a short duration, and were handed your food to sit and eat at a nearby table, a park bench down the stretch, or take it on the stroll to your next attraction.
Table-service, on the other hand, involves sit-down restaurants where the staff seats you, takes your order, and serves you.
In the terms of the DisneyWorld Dining Plan, these are correct assumptions, but there are specifics that come into play when budgeting what you can eat and how much of it too.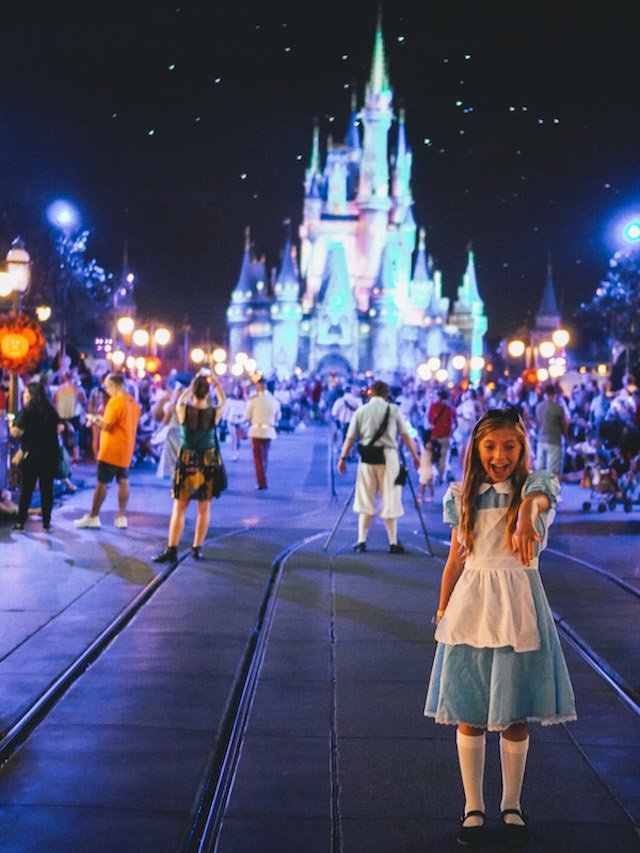 Quick-service meals, by the terms of the plan, include 1 entree and 1 beverage, and can be redeemed at any qualifying restaurant during any meal time.
Table-service, on the other hand, includes 1 entree and 1 beverage during breakfast hours or 1 full buffet trip. Meals redeemed during the lunch or dinner hours receive the above plus a dessert.
What About Drinks? What About Alcoholic Drinks?
When redeeming meal credits from the DisneyWorld Dining Plan, guests are entitled to 1 beverage. For guests that are 21 and older, alcohol is included with the plan, and they may enjoy beer, cider, cocktails, wine, or sangria. Guests 10 and older may select specialty nonalcoholic beverages including milkshakes, smoothies, hot chocolate, soda, coffee, or tea.
Regarding the refillable mug, guests are entitled to carry it throughout the park and resort and refill it to their liking at any self-serve station at Quick-service locations.
Is Character Dining Included in the Dining Plan?
All Character dining experiences are included with the DisneyWorld Dining Plan and burn but 1 meal credit for attending guests, with exception to Cinderella's Royal Table. For a meal in the castle, guests are required to redeem 2 meal credits.
---
Why did Disney discontinue the dining plan?
The COVID pandemic took such a toll on our world, that even the magical kingdom of Mickey Mouse was forced to shut down temporarily for public safety reasons.
When the situation improved and the world began gradually reopening, Disney World followed in kind but exercised an abundance of caution to ensure the safety and wellness of their staff and park guests during an ever volatile adjustment period.
Character dining became socially distanced. Restaurants operated at half capacity. We were glad to have some much-needed Mickey Mouse back in our lives, but it was carefully controlled to keep folks from getting sick.
Because the Disney World restaurants were now operating under completely new parameters and managing constant variables such as staff shortages, sudden changes in state recommendations for COVID precautions, and supply chain issues that complicated receiving different goods including food items, Disney could no longer guarantee reservations or dining to all that expected it.
For this reason, they temporarily suspended the Dining Plan with intention to reinstate it at a later time.
---
When is the Disney World Dining Plan returning?
Disney has announced that the popular Disney World Dining Plan will return but, unfortunately for the public, there is no concrete date for when we can expect it to return.
In addition, we're not sure if the newly reinstated dining plan will be identical to the one we have grown accustomed to or if, like Genie+, it will incorporate previous iterations and fuse them with new ideas to create a brand new hybrid.
Genie+, implemented relatively recently, had a learning curve that baffled even the most seasoned Disney mainstays and, though useful when used properly, drew criticism from fans of the now extinct FastPass and MaxPass systems.
Because the unveiling of Genie+ took the previous formula and flipped it around, we have good reason to expect that the Disney World Dining Plan may return with different parameters or pricing. Presumably they are finalizing this now while correcting the shaken infrastructure, and will hopefully make the next announcements soon.
We highly recommend visiting the Disney website for the most up-to-date information on the DisneyWorld dining plan.
---
Was the Disney World Dining Plan worth it?
The most common question that comes up regarding the Disney World Dining Plan is whether or not shelling out ahead of your stay for your meals makes financial or logistic sense.
Is it actually worth it to have the plan, or are you better off paying as you go?
In terms of value, it's hard to say since all families and guests have different priorities and preferences. Some visitors may snack heavily and stay on the go, where others may prefer sit-down meals for each one so they may relish a little respite from the relentless running to and from rides all day.
Having a plan in place that provides you a specific number of meals by the day sounds great on paper, but only you can determine if it's valuable for your family and situation.
Financially speaking, it is generally not the better option. A comparison between the cost of meals as they are purchased versus the cost of meals paid for in advance during your initial booking shows that the difference is rarely significant, and often remains skewed in Disney's favor. In addition, numerous factors might complicate your ability to redeem all of your meals.
Are you really going to keep a temperamental three-year-old in the park to get in that remaining meal? Do you need to stock up on snacks if you neglected to purchase your standard 2-per-day allotment?
Disney offers the prepaid option as a convenience, but knows that they come out ahead in many circumstances.
Convenience, on the other hand, is why the Disney World Dining Plan is so popular despite the financial breakdown rarely proving it to be a smart fiscal choice. Guests at Disney don't want to crunch numbers, not before the trip to secure themselves the best deals nor at the restaurant when calculating how much their final bill will be at the end of the stay. Visitors want to guiltlessly and shamelessly enjoy the attractions, the food, the magic of Disney and worry about the repercussions later on when settling the bill.
Sure, you can save a few bucks by just setting a meal budget ahead of your daily outing and sticking to it no matter what, but strict budgets and tight parameters are for everyday living at home. Disney is about letting that go and enjoying your time to the fullest.
---
What could Disney do to improve the dining plan moving forward?
Structuring an ultra deluxe offering that literally makes Disney World all-inclusive would be incredibly convenient and valuable, but would likely come with a hefty price tag that may rival the cost of your entire stay and effectively double it.
Another way to improve the dining plan would be to incorporate some premium reservations with the purchase. Disney World regulars know that some of the most sought after restaurants like Be Our Guest can be a complete exercise in patience and persistence to clinch a reservation during the peak hours and peak season.
Providing a premium reservation along with the purchase of a dining plan could be a way of further incentivizing hotel guests to tack on the premium add-ons, and would be mutually beneficial to the guest and to Disney.
Of course, Disney does not need to make any changes to the plan and they probably will bring it back just the way it was, but there's no harm in wishing.
As they say, when you wish upon a star…
If you enjoyed this article on the DisneyWorld Dining Plan, you might also like:
75 AMAZING DISNEY WORLD TIPS [+ TOP 10] TO SAVE TIME & MONEY!
Pin for later: Everything You Need To Know About the DisneyWorld Dining Plan