Deciding whether Disneyland or Disney World is the best choice for your family can be a daunting task! Whether you're planning your very first visit to Disney or you just haven't been to the parks in years, we're here to help make this decision a little easier on you. The two locations do have many similarities. However, they have some big differences to take into consideration as well. In this guide, we'll cover what sets the Anaheim and Orlando parks apart from one another and get a better idea of which resort is the best fit for your upcoming trip. Disneyland vs Disney World; here we go!
The Battle of the Parks

Disneyland Resorts Parks
Disneyland consists of two parks, Disneyland Park and Disney's California Adventure. This makes it a manageable option for short vacations when families might only have two or three days away from home. Although it is ideal to have two days per park, both Anaheim parks can be done in a single day if you plan well. You may also have to pick and choose when it comes to certain popular attractions, such as the Incredicoaster and the Matterhorn. We always recommend making a priority list of what your group would like to experience the most anyways!
Disneyland Resort Advantages
You don't have to hop on transportation to get from one park to another. The parks are located about 300 ft. apart from each other.
Disneyland Resort packs a ton into their two parks. You will find almost as much in these 2 parks as the 4 parks of Disney World
If you want a short trip, three days is a great amount of time to visit Disneyland. Disney World, you need closer to 7 days to fully enjoy your trip.
Disney World Parks
Disney World, on the other hand, has four parks. Orlando is home to Magic Kingdom, Epcot, Animal Kingdom, and Hollywood Studios. To hit all four of these locations, you will probably need four days in Orlando. In addition, Disney World is also home to two water parks, Blizzard Beach and Typhoon Lagoon.
Disneyland does not have any water parks, so you will have to settle for the resort pools there. Families who are planning to spend a full week of vacation at Disney tend to opt for Disney World simply because there is so much more to experience.
Disney World Advantages:
Simply put, a lot more to do. Yes, Disneyland packs a lot into their parks, but it is impossible to match the sheer size of Disney World
Unique Parks – At Disney World, you get to experience some parks that are truly one of a kind. Animal Kingdom is so incredible and walking around the worlds of Epcot is truly a one of a kind experience
Water Parks – If you like water parks, then Disney World is a must as they have two of the best water parks we have ever experienced.
Castle – Yes, Disneyland has the original castle, but Disney World's is massive and beautiful. In fact, you can even dine inside Cinderella's Castle.
Onsite Hotels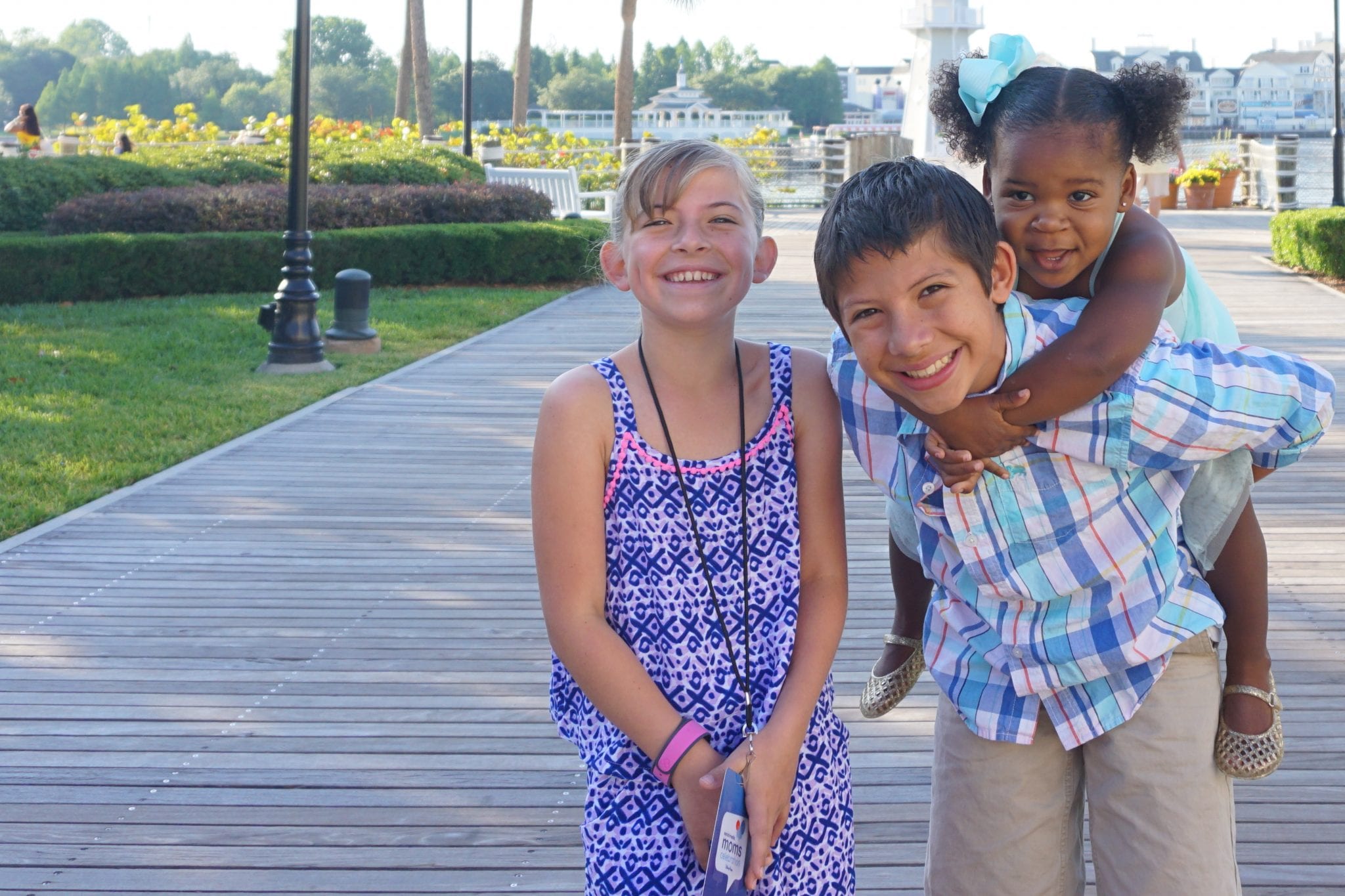 We highly recommend staying onsite at a Disney Resort if possible! There are so many perks and it will make your vacation extra magical. You'll enjoy easy access to transportation, the ability to send your purchases back to your hotel room, Extra Magic Hours, and a variety of other benefits. In my opinion, this is where Disney World blows Disneyland away.
Disneyland Resort Hotels
Disneyland offers three onsite hotels, the least pricey of which is Paradise Pier. My personal favorite is still the original the classic Disneyland Hotel. The pool is super fun and they have some great 2 bedroom and 3 bedroom suites for families. During Christmas, I love the Grand Californian resort, a massive Christmas tree overtakes the lobby, and they also recreate a model of the hotel completely in gingerbread. All of the hotels are within walking distance to both parks which is a really nice treat.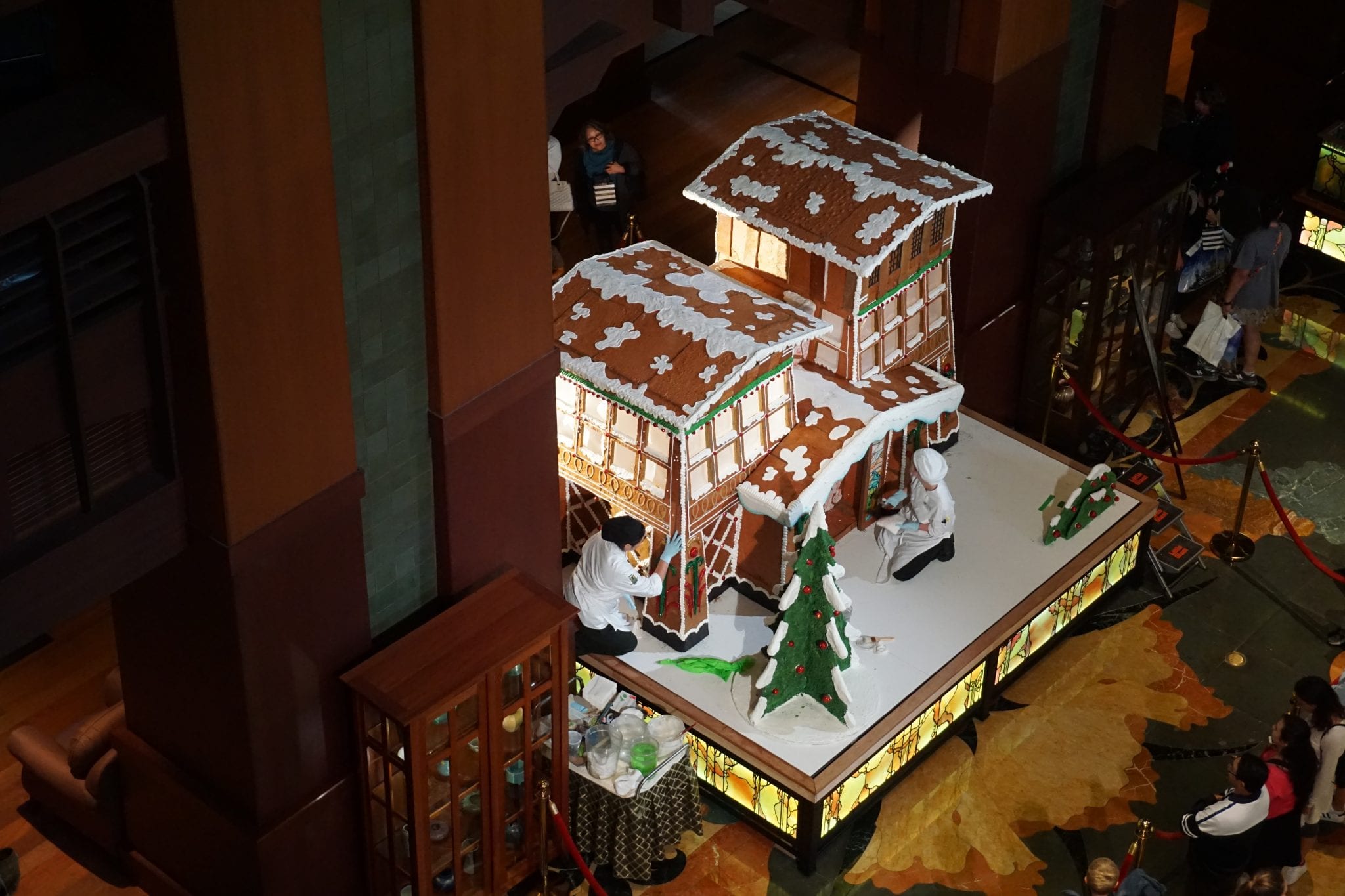 There are also numerous offsite hotels within easy walking of the park if staying on site is not a priority. Check out some of our favorite Anaheim Airbnbs here!
Disneyland Onsite Hotel Advantages:
All Hotels are located within walking distance of the parks
Every hotel has its own unique character breakfast
Disney World Onsite Hotels
Like I said earlier, I think Disney World really shines with its wide variety of resorts. Disney World has tons of different resort options in all different price ranges. If your family wants to enjoy a full resort experience along with the parks, head to Orlando! Disney World currently has 25 onsite hotels, with more in the works, including the Riviera Resort opening this year.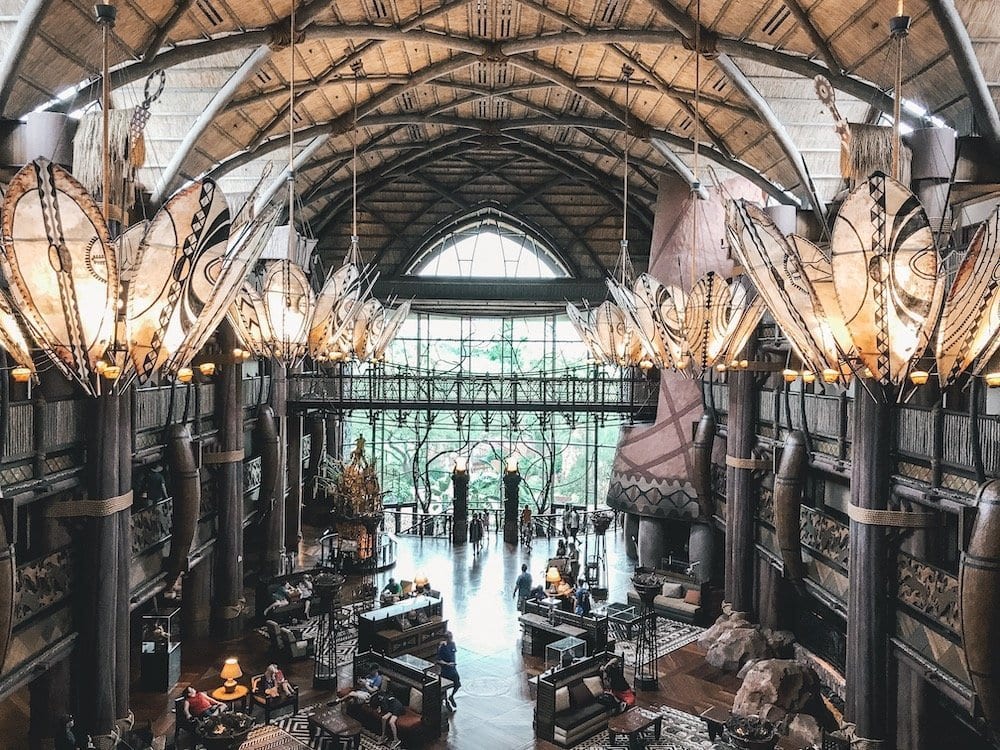 Accommodations range from the All-Star value resorts, which are perfect for the budget-conscious, to high-end deluxe resort options like the Grand Floridian and the Polynesian. You can take a look at all the Deluxe Resorts here, they are all seriously incredible. No matter what you're looking for in accommodations, you'll surely find something at Disney World.
Besides the wide variety of resorts, there are some truly uniquely themed resorts that you won't find anywhere. The Animal Kingdom Lodge will have you seeing giraffe and zebras right from your hotel balcony. Art of Animation resort has themed Disney rooms including Finding Nemo and Cars. The Yacht & Beach Club Resort have one of the best hotel pools you'll ever experience. The hardest part is choosing which resort to stay at.
Disney World Onsite Resort Advantages
A wide variety of options and prices
Unique themed resorts that you won't find anywhere else
Fun transportation options, several resorts will get you to the parks via monorail, boat, or even a sky gondola.
Character Interactions in Disneyland vs Disney World
Since the overall size of Disneyland is smaller, the park has more manageable crowds than its Florida counterpart. This allows characters to have less rigid schedules, making character interactions incredibly fun!
There are definitely more characters in Disney World, due to the sheer size. One of the advantages of characters at Disney World is you can book a FastPass for many of your favorite characters. Another perk is there are a ton of character dining options at Disney World.
Shopping & Dining – Disney Springs vs Downtown Disney
Downtown Disney – Disneyland Resort
Disneyland's Downtown Disney district is markedly smaller than Disney Springs. It usually only takes a couple of hours to walk through. The World of Disney and Disney Home stores are definitely the highlights that you won't want to miss if you happen to find yourself in Anaheim. While many travelers prefer the range of shopping and dining options that Disney Springs has available, some people find the large selection to be overwhelming. If you fall into this category, Downtown Disney's smaller footprint may be right for you.
There are some pretty tasty additions to Downtown Disney lately, that I absolutely love. Salt & Straw serves up some of the best ice cream you'll ever find. If you love craft beer, Ballast Point has a delicious restaurant and brewery. Lastly, you have to try the amazing cake shakes from Black Tap Craft Burgers & Shakes.
Downtown Disney Advantages:
Right next to the Parks – In fact if you are staying at the hotel, it will be your walk every night back to your hotel room
Great New Restaurants & Desserts
Downtown Disney Disadvantages:
Shopping is somewhat lackluster, there are a few good shops but they need more.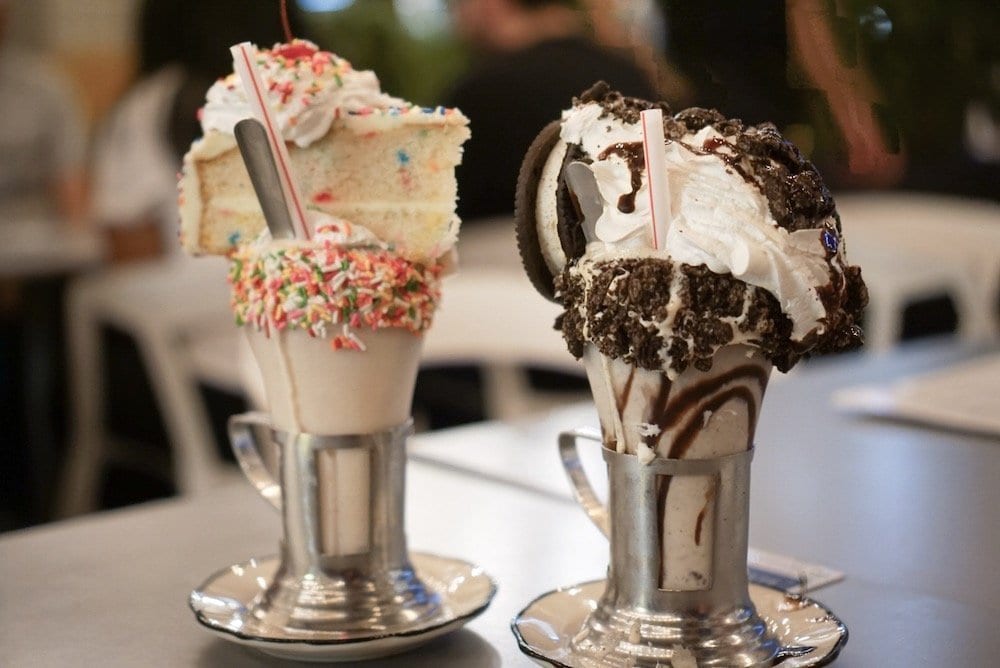 Disney Springs at Disney World
Disney Springs debuted in 2017 as a revitalized version of their Downtown Disney. It is absolutely stunning, there are a ton of amazing shops, more restaurants than you can possibly imagine. Due to its sheer size, Disney World offers more shopping and dining options than Disneyland. There is a ton to do at Disney Springs for kids as well, which will keep the kiddos entertained while you shop and dine.
If you visited Disney Springs (formerly Downtown Disney) in the past, you are sure to be pleasantly surprised by its transformation. With additions like The Boathouse, Jock Lindsay's Hangar Bar, and a remodeled World of Disney store, the area is perfect for dinner and drinks or a relaxing non-park day. You could spend every night of your vacation here and hardly cover it!
Disney Springs Advantages:
Shopping – So many incredible shops for pretty much everyone in the family
World's Largest Disney Store
Over 30 Incredible restaurants
Disney Springs Disadvantages –
Not close to any parks and only one hotel, so you most likely will have to drive or take the Disney Bus there.
Very hot during the summer daytime, I recommend visiting at night.
Unique Features to Each Park
Disneyland is typically better for visitors who are looking for an easy-to-plan, short Disney getaway. Not to mention it is the first park and has a unique nostalgic feel. Disney World tends to be the right choice for those who have more time to spend in the parks and want a lot of variety to pick from during their trips. That said, there are some unique features you may enjoy based on personal taste.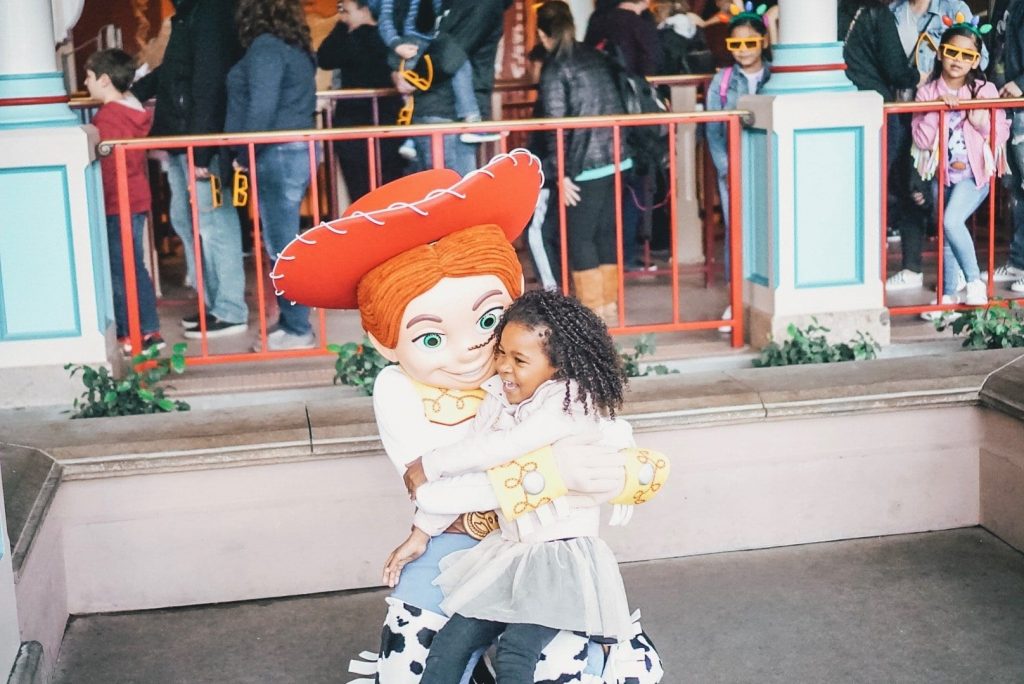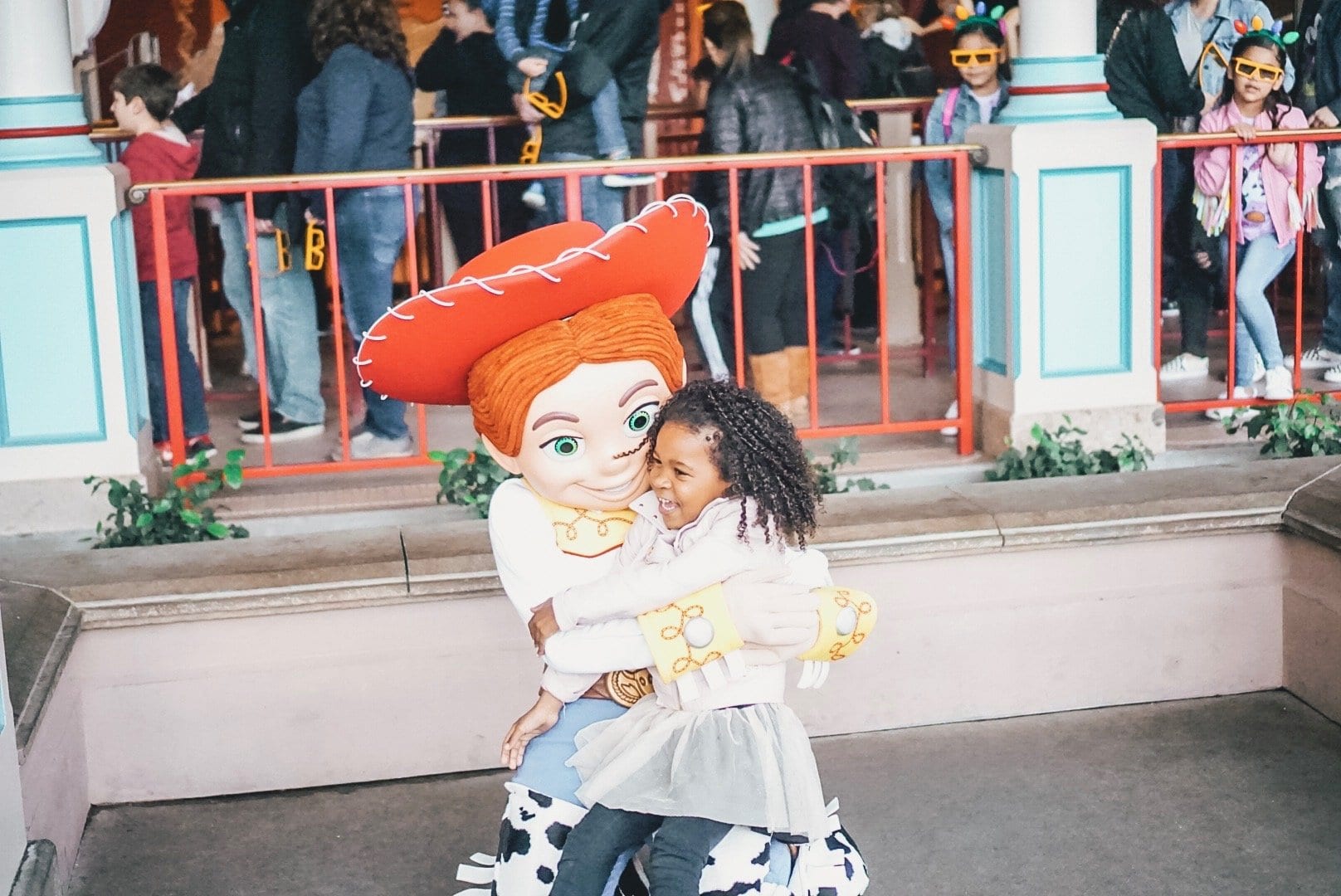 If you are a huge Pixar fan and you don't know when you'll be able to take a Disney vacation again, Pixar Pier might be enough to lure you to California. This boardwalk-stye area of Disney's California Adventure is a dream come true for all Pixar diehards. Or, if you are a would-be world traveler without the funds to actually take a trip around-the-globe, Disney World's Epcot park is likely to tip the scales in favor of a Florida vacation.
Disneyland Rides vs. Disney World Rides:
Now, let's get down to the nitty-gritty. When you come to the parks you want some serious fun. Here is a list of all the rides the two parks share plus the unique rides each one has that the other Disney Park does not.
Both Parks Share the following Rides
Splash Mountain
Big Thunder Mountain
Space Mountain
Small World (Disneyland's is Better)
Soarin
Star Tours
Smuggler's Run
Peter Pan
Haunted Mansion (Disneyland transforms for the Holidays)
Dumbo (Disney World's is better)
Winnie the Pooh
Little Mermaid
Tower of Terror (California Adventure is now called Guardians's of the Galaxy)
Finding Nemo (Disneyland's is Better)
Buzz Lightyear
Toy Story Midway Mania
Here are some rides that are unique to each park that you should definitely check out because the other park does not have them.
Disneyland Resort Exclusive Rides
Indiana Jones – My personal favorite ride
Matterhorn
Mr. Toad's Wild Ride
Roger Rabbit's Toon Spin
Radiator Springs Racers
Grizzly Rapids
Incredicoaster
Disney World Exclusive Rides
Avatar Flight of Passage – My favorite Disney World Ride
Dinosaur
Kali River Rapids
Expedition Everest
Slinky Dog Dash
Rock'n Roller Coaster
Test Track
Frozen
Saven Dwarf's Mine Ride
Monster's Laugh Floor
People Mover
Tron (Coming in 2021)
FastPass –
Surprisingly the FastPass option at Disneyland and Disney World are completely different. I have my personal preference over which one I like but there are definitely some distinct advantages and disadvantages to both.
Disneyland Max Pass
The Disneyland Max Pass is a paid version of Fastpass ($15 per ticket per day). It allows you to book your Fastpass right from your phone once you enter the parks. It is definitely worth it when visiting Disneyland, but for California Adventure it is questionable. I absolutely love it because I can book another fast pass right from my phone right after I redeemed my current FastPass. The MaxPass does also include all your photos on rides for the day, so that does help offset the $15 ticket cost.
If you don't have the MaxPass you can still get Fast Passes but you have to head to each ride to get your fast pass time. I would say with MaxPass you get on double the number of rides in a day.
Disney World Fast Pass
Disney World is a whole different ball game. You can book up to 3 fast passes per day up to 60 days in advance if you are staying onsite. If you are staying offsite or just visiting for the day you can book a Fastpass 30 days in advance. Once you are in the parks and have used your 3 Fastpasses then you can book an additional one.
Personally, for me, I do not like having to plan 60 days in advance what I am going to do in a day, and with Disney World you kind of have to. So, if you are a planner Disney World is the way to go, if you are more spontaneous, the Disneyland Max Pass will definitely be your cup of Tea.
Now Your Turn! What's Your Pick in the Disneyland vs Disney World Debate?
In the end, only you can truly decide which Disney vacation is the best option for you and your family. These tips, however, will hopefully help you make a decision! Either way, you are sure to make wonderful memories that will last a lifetime! Remember if you still have questions, both the Disneyland and Disney World websites feature additional information to help travelers plan their perfect vacations. You can also reach out to a travel planner like Tink's Magical Vacations.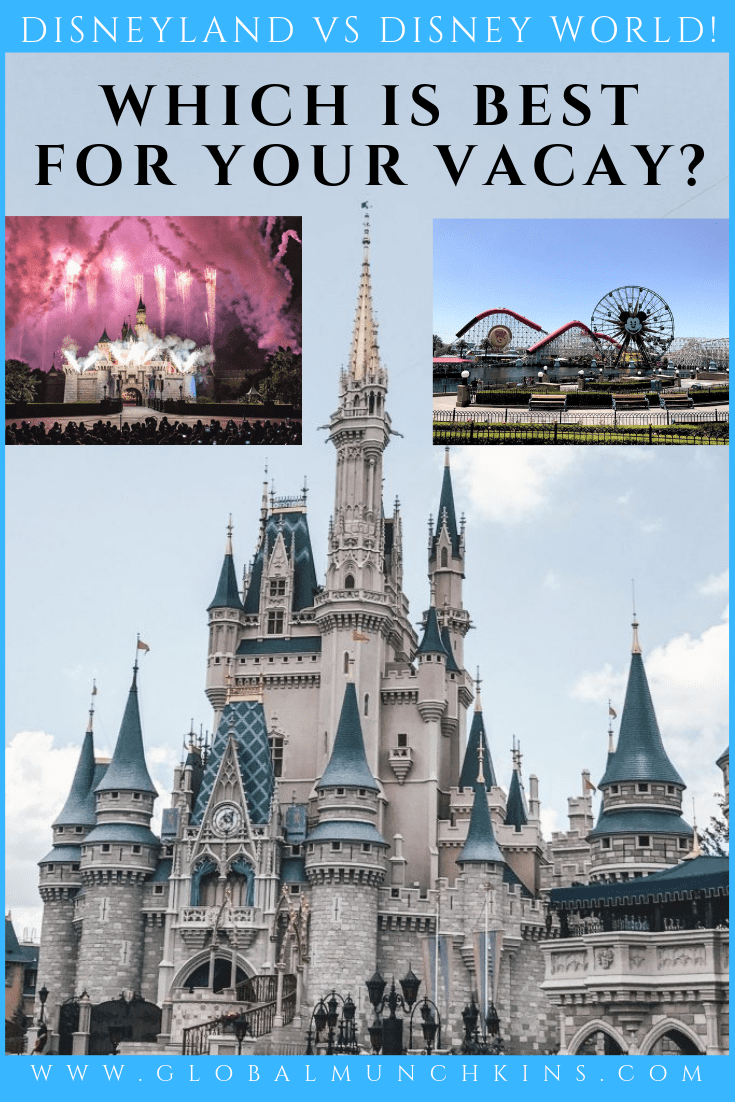 If you need help planning and booking your magical Walt Disney World vacation, contact our friends at Tink's Magical Vacations. They are truly Disney Experts, and not only are their services FREE, but they will save you both time and money.
Have more Disney related questions? Send them my way on Instagram!
You May Also Like:
Disney World Tips & Tricks [Over 100 Amazing MUST Know Tips!]
A World of Adventure! The Best Rides at Epcot!
The Complete Guide to Disneyland Character Dining