When thinking about traveling to Southern California, you probably think of picturesque beaches, Hollywood glamour, and endless sunshine. Beyond what you might expect, Southern California is one of the most diverse places in the country, encompassing powdery ski slopes to desert landscapes and beyond.
To fully enjoy your trip to Southern California, you have to check out some of the best Southern California Resorts.
Terranea, Ranchos Palos Verdes – Best Southern California Resort to Get Away from it All
Why You Should Go
Nothing quite matches the beauty and splendor of this oceanfront resort. Spread over more than 100 acres of land and filled with incredible little casitas, there is plenty of room to explore at Terranea/ Make sure to take time to sit and enjoys some of Southern California's most beautiful views of the ocean.
Hotel Del Coronado
Why You Should Go
In the charming Coronado Village sits this one-of-a-kind Southern California resort built back in 1988. The Hotel Del Coronado features miles of beachfront coastline, pools, spas, and so much more. Just a walk from your hotel room door lies some of the region's warmest and calmest waters.
The Waterfront Beach Resort
Why You Should Go
We stayed at the waterfront resort during our southern california road trip. Situated in beautiful Huntington Beach, California, this one-of-a-kind resort open up to ten miles of crystal-clear ocean waters. Enjoy a variety of watersports, including kayaking and surfing, or hang by the pool while the kids hit the waterslides. The beauty of Huntington is that there are plenty of bonfire pits for nighttime beach activities too.
Fairmont Grand Del Mar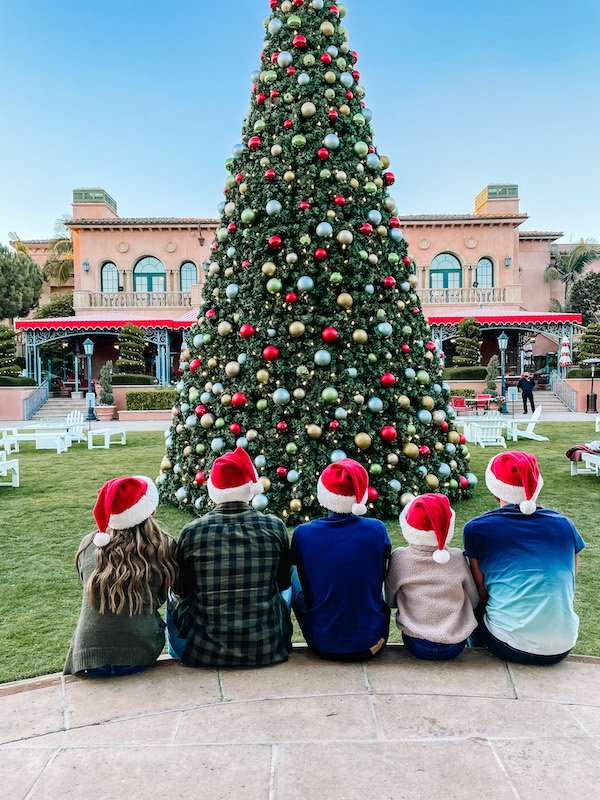 Why You Should Go
According to Trip Advisor, Fairmont Grand Del Mar is one of the top five resorts in the United States. The hotel sits adjacent to a gorgeous golf course and has a few grand pools for lounging under the sun. We have visited the resort on several occasions. I loved visiting for Christmas and for a weekend away with the girls. If you're headed to San Diego and looking for pure luxury, this is the place.
Ranchos Las Palmas, Palm Desert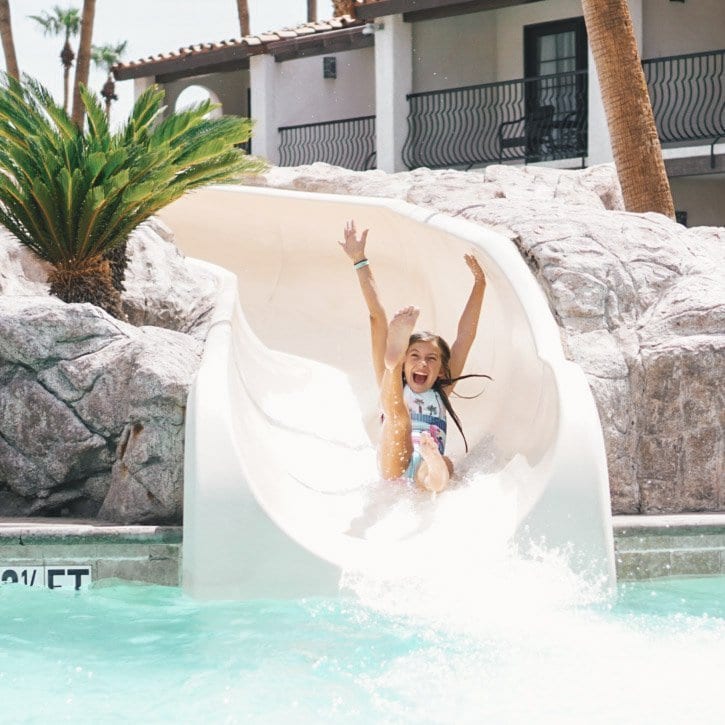 Why You Should Go
If you're planning on heading out the desert, we recommend checking out Omni's Rancho Las Palmas. With two incredible swimming pools and a fun-filled water park, it's a slice of paradise in the desert. Relax in one of the cabanas, enjoy one of the many surrounding restaurants, or explore the desert landscape. You can check out my full review of Ranchos Las Palmas here, plus all the things to do in Palm Springs.
Waldorf Astoria Monarch Beach Resort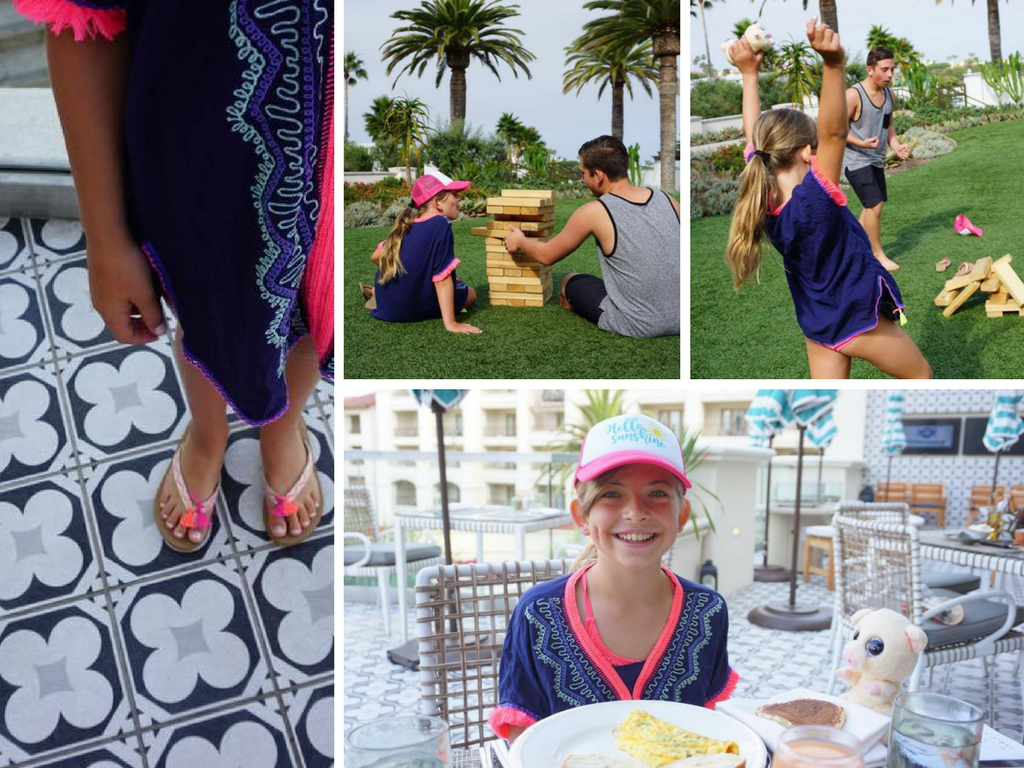 Why You Should Go
Luxury seekers from all over the globe head to Dana Point, as it is one of the biggest yachting communities in Southern California. Enjoy golfing, surfing, wine tasting, and so much more at Hilton's Waldorf Astoria's Monarch Beach Resort. Plus, just a short walk or bike ride from the hotel is one of the region's best beaches. Check out how to get Hilton diamond status fast here.
---
The Cassara, Carlsbad
Why You Should Go
Cassara Carlsbad is a gorgeous new resort overlooking the ocean. With 12 acres of lush land, there is a lot to explore. Plus, a stay at Cassara Carlsbad puts you within a short driving distance to surrounding San Diego attractions, such as Legoland, Sea World, and the San Diego Zoo.
Loews Coronado Bay Resort
Why You Should Go
Loews Coronado Bay Resort sits adjacent to the San Diego bay. In the resort, you'll find swimming pools, hot tubs, and an adults-only area to escape the chaos. Whether you want to soak up some sun, get in some water activities, or just enjoy the sound of crashing waves, this resort is a great choice.
Shutters On The Beach, Santa Monica
Why You Should Go
Santa Monica might be one of the most popular destinations in Southern California and nothing beats a stay at Shutters on the Beach. Enjoy shopping centers at the nearby Third Street Promenade, the iconic Santa Monica Pier, and the beautiful beach just steps from the hotel. Make sure to hit the rooftop pool at sunset for some quiet time!
Great Wolf Lodge, Santa Ana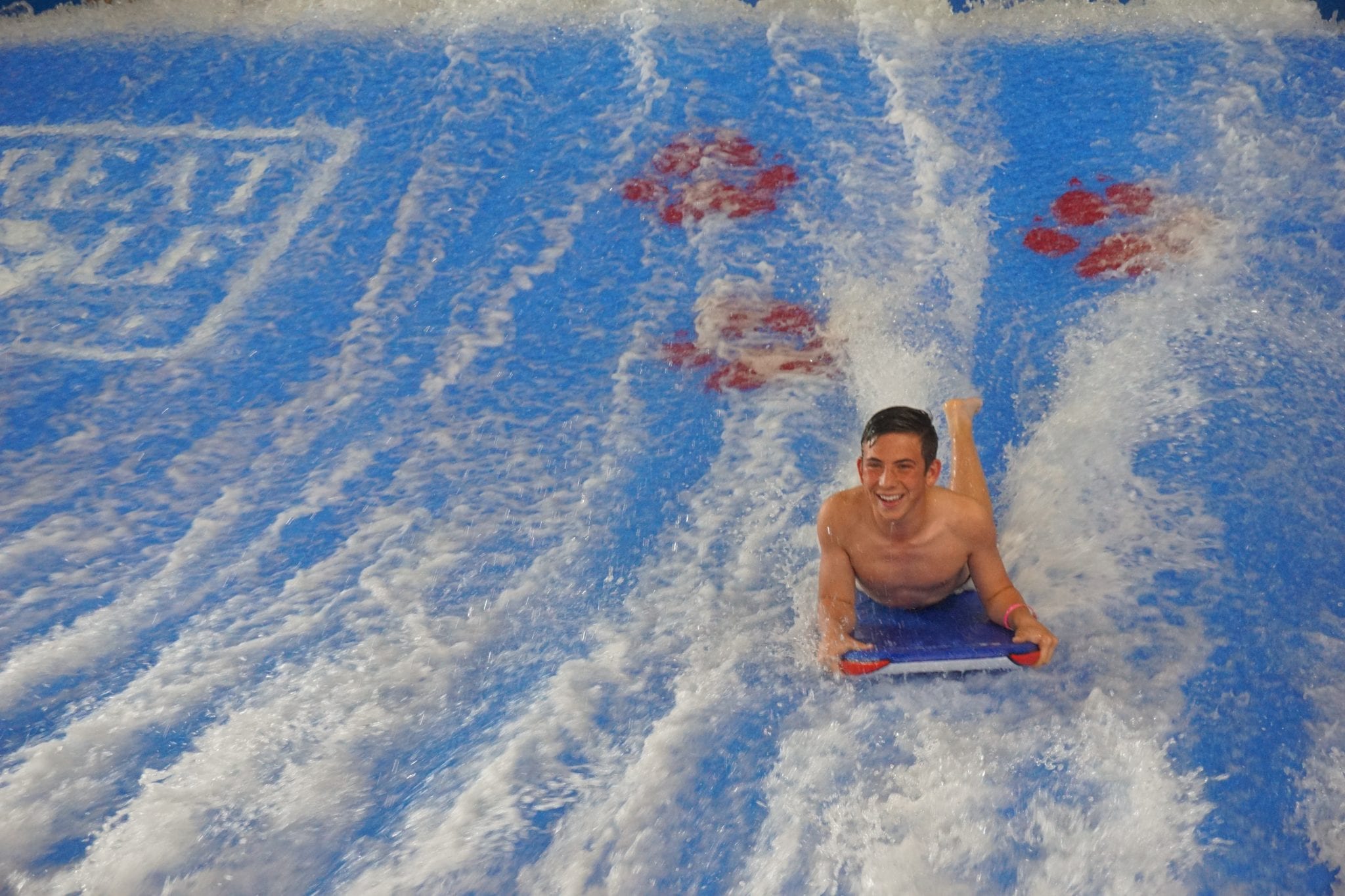 Why You Should Go
Only a few miles from Disneyland sits one of the best family-friendly So-Cal resorts. The Great Wolf Lodge in Santa Ana features a major indoor water park. Beyond that, you'll get to enjoy a 4-d theater, mini bowling, and a few arcades, perfect for family fun!
Grand Californian Hotel
Why You Should Go
Disney's Grand Californian Hotel is one of the most impressive resorts for Disneyland visitors. With world-class service and a wide variety of amenities, including a top-of-the-line spa, there's a lot to enjoy. Plus, there's nothing better than diving into a luxurious bed after a 12-hour day of walking the parks.
Montage Laguna Beach
Why You Should Go
If you're looking for a quintessential Southern California resort, look no further than Montage in Laguna Beach. Sitting atop a coastal bluff with a unique mix of high-end amenities, it's surprising how cozy this place feels. Enjoy views of the Pacific Coast, wonderful surrounding restaurants, and several upscale facilities, including a gym and spa.
Fairmont Santa Monica
Why You Should Go
As we said before, Santa Monica is one of the most popular Southern California destinations. A stay at the Fairmont means a stay in beachfront luxury. Enjoy shopping on Third-street Promenade, the iconic Santa Monica Pier, and poolside bungalows.
The Resort at Pelican Hill
Why You Should Go
A stay at Pelican Hill is a stay at a five-start Newport Beach resort. With views of the Pacific Ocean and Italian-inspired architecture, there's nothing quite like it. Hop outside of your villa and enjoy access to the world-class Pelican Hill Golf Club.
The Ranch Laguna Beach
Why You Should Go
In the heart of Orange County lies The Ranch. You'll find unparalleled resort accommodations in this iconic beach-adjacent setting. Enjoy the 9-hole golf course next door or go out for a hike in the 87-acre canyon oasis. Check out my full review of The Ranch here.
Rosewood Miramar
Why You Should Go
Rosewood Miramar is the only five-star resort in all of Southern California. Just an hour north of Santa Barbara, So-Cal's idyllic beach community, lies this 160+-room resort. Enjoy exclusive coastlines, lush landscaping, and a world-class spa.
Map of the Best Southern California Resorts
If you enjoyed our list of the best Southern California resorts, you might also enjoy:
THE 10 BEST RESORTS IN ARIZONA IN 2021!
THE 10 ABSOLUTE BEST FAMILY RESORTS IN FLORIDA
10 UNBELIEVABLE NATURE RESORTS TO ENJOY THE GREAT OUTDOORS