We are big Disneyland lovers and it's definitely one of our favorite places to be together as a family. However, we understand how hard it can be planning a Disneyland trip. We don't want anyone feeling this way! Lucky for you guys, we have made all the mistakes already for you and over the years have pulled together a really amazing list of our best Disneyland tips.
Also, if you ever have planned a Disney World trip, Disneyland is so much easier. With only two parks within walking distance of each other, planning is a breeze.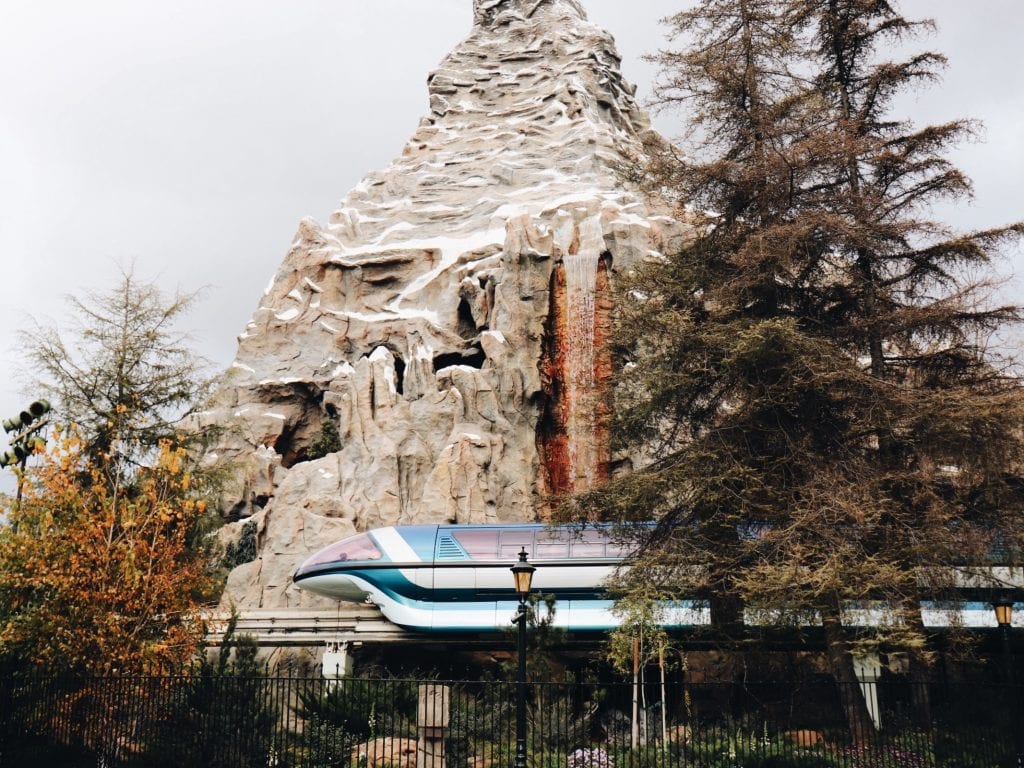 With this list in hand, you are sure to have the Disneyland trip you have always dreamed of.
You will be able to fit in all the rides you could possibly want to go on, meet the characters, eat all the delicious food, and most importantly feel relaxed while doing it all! While doing your planning have fun with your kids and check out this adorable Disneyland Trip Countdown Calendar
---
Best Tips to Pack in the Most Rides
1. Download the Disneyland App
This App is a lifesaver when it comes to planning out your day. It's like having a detailed guide to all things Disneyland right in your hand. It has everything from wait times to restaurant menus. Get it downloaded and ready to go before you are at the park because it will help you to get everything planned out.
This app is also how you use Disney Genie + (available in the Fall) and Mobile Ordering, we will go over both these later on!
You might even want to check out the option of buying your tickets through the app. If you go this route, you will be able to simply scan your ticket barcodes at the gate right from your phone.
2. Buy the Disney Genie +
Here's why Genie + is great at the California Parks much more than the Florida Parks. California Parks pack in the rides. In fact the two parks have the same # of rides as all 4 florida parks combined. Genie allows you to book your Lightning Lane passes right on the Disneyland App as opposed to having to get a physical copy in front of the attraction.
This means you will get you on many more rides! Plus, it includes a photo pass. We broke down the full service for you, check it out here!
This costs just an additional $20 per ticket.
3. Get to the Park When it Opens (Actually an hour before)
Planning a Disneyland trip often involves getting on the most rides. The best way to do this is arriving early. You will get on so many more rides in the first 2 hours than the entire rest of the day. Doing this allows you to hit everything that is a priority right off the bat and then you can take it easy the rest of the day.
Pro Tip: Occasionally, the gates open 30 minutes early allowing you to explore Main Street before the rest of the park is really opened. This means you can grab some breakfast or a Starbucks coffee!
Bonus Pro Tip: If you are driving into the parks get there about 90 minutes before the park opens. This will give you time to park, get through the security lines and take the tram to the entrance.
4. Where to Head First
Getting to the park early is a great benefit, especially if you follow our best Disneyland tips for when to hit which sections of the park. Right when the park opens head to Frontierland. Ride Indy, Big Thunder, Jungle Cruise, and Pirates. Most people go to Fantasy or Tomorrowland so you will benefit from being elsewhere.
5. Head to Toon Town First
Another tip, one of the newest attractions is Mickey and Minnie Runaway Railway in Toon Town and it actually is a really popular one. You can read about our amazing experience during the Disney100 Celebration here.
Our main tip here, is to get to the park when the rope drops and head straight to this attraction to beat the crowds!
6. Hit Up Fantasyland at Night
If you can, hit up Fantasyland at night. That is typically when those lines are the shortest as many people with small children have left for the day. Otherwise, if it is on the top of your list and your kids will get tired, go first thing in the morning.
You will also want to save any big ticket rides that you missed in the morning for late at night. You can even hop into line right at closing time. As long as you are in the line, you get to ride!
7. Got Little Kids?- Use Rider Switch for rides they aren't tall enough
Disney recognizes that being a family with both big kids and little kids can be a struggle in the parks. Rider Switch is the solution they have come up with for this, and it is something we have been taking advantage of for years.
If your child does not meet the height requirements or simply does not want to ride, the rest of your party can ride while someone sits out with them. Once they are done, you can hop on the ride without having to wait in the line again. Check with a cast member to obtain the switch pass before getting in line. Here is a list of all the rides that offer rider switch
8. Go Single Rider for Popular Rides
Often times the Single Rider line is even shorter than the Fastpass line. The only catch is everyone in your party has to be willing to ride alone. Although, we've realized often times you end up in the same car or even next to each other. Here are the attractions in Disneyland with Single Rider lines
Indiana Jones Adventure
Space Mountain
Star Tours
Matterhorn Bobsleds
Splash Mountain
California Adventure Single Rider Lines
Radiator Springs Racers
Incredicoaster
Spiderman Web Slingers
Goofy's Sky School
Grizzly Rapids
9. Hop on Rides During Popular Shows & Parades
Now, we are the first to say that the entertainment at Disneyland is top notch! We highly suggest seeing all the shows and parades offered in the park! The Tale of the Lion King and Storytelling at the Royal Theater are a couple of our favorites!
However, if you have already seen these shows though, you can skip some crowds by riding attractions while these shows are going on! Many people gather for the firework shows or Fantasmic! leaving lines for rides a bit shorter.
10. Hit up Rise of the Resistance in the Evening
Rise of the Resistance is the newest ride at Disneyland as part of the Star Wars Galaxy's Edge Expansion. and everyone races to that ride first. During the day you will find wait times of 90 -120 minutes but if you wait towards the evening the ride times drop down often to 30-60 minute
---
Best Disneyland & California Adventure Food Tips
11. How to Get amazing Dining Reservations (even last minute reservations)
You can book reservations 60 days in advance beginning at 6am Pacific Time. You can book online at disneyland.com or on the Disneyland app.
However, if you find yourself scrambling for a reservation, there is a great site which can help you find some amazing last minute reservations.
MouseDining.com
Mousedining.com is the best way to find last minute reservations. They have email alerts but also their calendar to book dining reservations is so much easier and faster than the actual Disneyland site. They have a monthly calendar with a list of all the availability. Simply click on the time that is open and it takes you right to the reservation booking page on the Disneyland website.
12. FREE Water & Better Yet Free Chocolate & Bread-
You might not want to lug a water bottle around Disneyland all day, but that doesn't mean you have to pay up every time you're thirsty! All the restaurants provide free water, you simply just have to ask for a cup of water. This is a Disneyland tip we use every single time we visit.
Over in California Adventure, just past cars land is a Ghiradelli's shop and Boudin Bakery. Pop in each one and you will be handed a piece of bread at Boudin's and chocolate at Ghiradelli's
13. Book a Fantastic Dinner Package
If you want to get the best seats to the best show in the park, this is the answer! Keep in mind the nicer the restaurant you book, the better the seats. Currently the Fantasmic Dining Package is available at River Bell Terrace and the Blue Bayou.
14. Use Mobile Ordering on the Disneyland App
We aren't going to lie and say your Disneyland trip won't include waiting in lines. However, thanks to Mobile Ordering on the Disneyland App, food will be one less thing you spend time in line waiting for. This will save you a ton of time! You simply put in your order and pick it up from the window when it's ready.
15. Get Dole Whip without waiting in that long line!
Use the Mobile Ordering App for all the meals you can, but be sure to order this iconic treat through it for sure! Get a Dole Whip with Mobile Ordering rather than waiting in the typical 20-30 minute line. No trip is complete without a Dole Whip, that's just a fact.
Bonus Tip – Check out where to snag a Dole Whip with Rum at Disneyland!
16. If Seeing Characters is Important, Book Character Dining
You are going to have to eat at some point, which means if seeing characters is a priority you should book a Character Dining experience. This will allow you to knock out two important things at once. Plus, it will save you from having to wait in any lines for characters in the park.
We recommend doing breakfast because you can get early admission to the park this way! And after all, there's no better way to kick off the day. My personal favorite is Minnie's Breakfast inside the park and Goofy's Kitchen is a classic, but check out my complete guide to character dining at Disneyland.
Here is a quick guide on How to make Disneyland Dining Reservations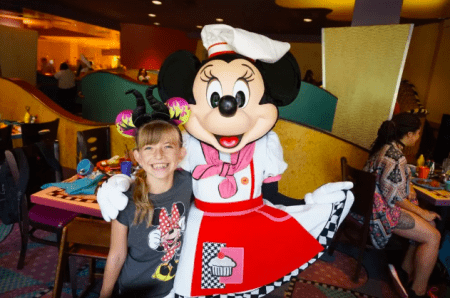 17. Best Places for a quick Bite:
Disneyland Quick Bites
Rancho Del Zocalo – Mexican Food
Bengal Barbeque – Kabob Skewers
Pizza Planet – Pizza & Salads
California Adventure Quick Butes
Pacific Wharf Cafe – Bread Bowls, Soups, Salads & Sandwiches
Smokejumpers Grill – Burgers
Boardwalk Pizza & Pasta
18. Best Sit Down Restaurants (Reservations Required)
Disneyland Sit Down Restaurants:
Blue Bayou – Hands down, this is the best place. You dine inside the Pirates of the Caribbean Ride. This place is amazing but books up fast!
Carthay Circle – Amazing food – sit on the balcony if you can.
Napa Rose (located inside Grand Californian)
---
Tips for a Less Stressful Day
19. Buy a Park Hopper Pass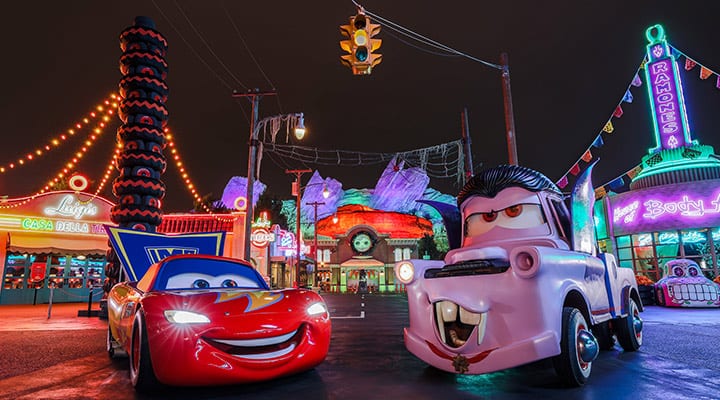 Unlike Florida, the Disneyland parks are super close, about a 1 minute walk (that close). We recommend hopper tickets no matter what, even if you are staying multiple days. Here is the big reason why; Disneyland tends to get packed in the middle of the day.
It's nice to walk across the way to a less crowded California Adventure. With a Park Hopper Pass + the Genie +, you will be able to book Lightning Lane passes for either park and take advantage of the best options available.
***You can now park hop beginning at 11 am, (used to be 1 pm)****
20. Have a Designated Lightning Lane Expert
It is just common knowledge that when too many hands are in the pot, things start to get complicated. Have one person who has really done their research or maybe been to the park many times be in charge of the fast passes. This is an especially helpful Disneyland tip if you will be using the MaxPass. It will ensure everyone in the group ends up with the same return time. It will also mean all the Fastpass info is on one person's phone.
21. Find Places to Cool Off on Hot Days
A summer day at Disneyland can get pretty hot and even winter ones do as well. Sometimes the most enjoyable Disneyland days include lots of breaks. Anaheim has its fair share of hot days in the summer and finding somewhere to cool off can steer the day away from disaster. These are our favorite spots to cool off and we usually end up having so much fun!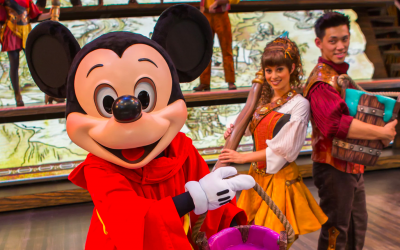 Animation with Turtle Talk at California Adventure
Playhouse Disney at California Adventure
Starbucks (My personal favorite)
Enchanted Tiki Room
Disneyland Monorail
Star Wars Launch Bay
22. Lightning Lane Tricks & Tips
If you get the Disney Genie + (and you should!) you should know once you are in line for one Lightning Lane (aka Fastpass) ride, you can book your next Lightning Lane. You can also book another Lightning Lane Pass 90 minutes after you requested your last one. Basically, pay attention to whichever of these options comes first and book ASAP. I always set a timer on my phone to alert me when I can book another fastness!
23. How to Be Prepared for Security when entering the Resort
Don't let security stress you out too much upon arrival. Know Disneyland's guidelines and rules beforehand to keep from being stopped or held up here. We have a list of everything you can bring into Disneyland here. You can also find a list of prohibited items here. It is also helpful to account for how much time security might take and set aside 20-30 minutes for it.
24. Stay Entertained by Downloading Fun Apps for Waiting in Line!
Waiting in line can get boring. We download some fun apps to keep our kids entertained. Our favorite is the Heads up app, it is a ton of fun and they even have a Disney Parks pack which is Free when you download it inside the park.
---
Tips for Staying on Property
25. It's Worth the $$ if you can afford it.
If you can stay at one of the Disney Resorts, we do recommend it for your Disney vacation. It's a great way to make the most out of your time and really adds a magical touch to your entire trip.
Each resort offers great amenities and the resort staff typically goes above and beyond. Check with a specialized Disney travel agent like Best Day Ever Vacations to get you the best pricing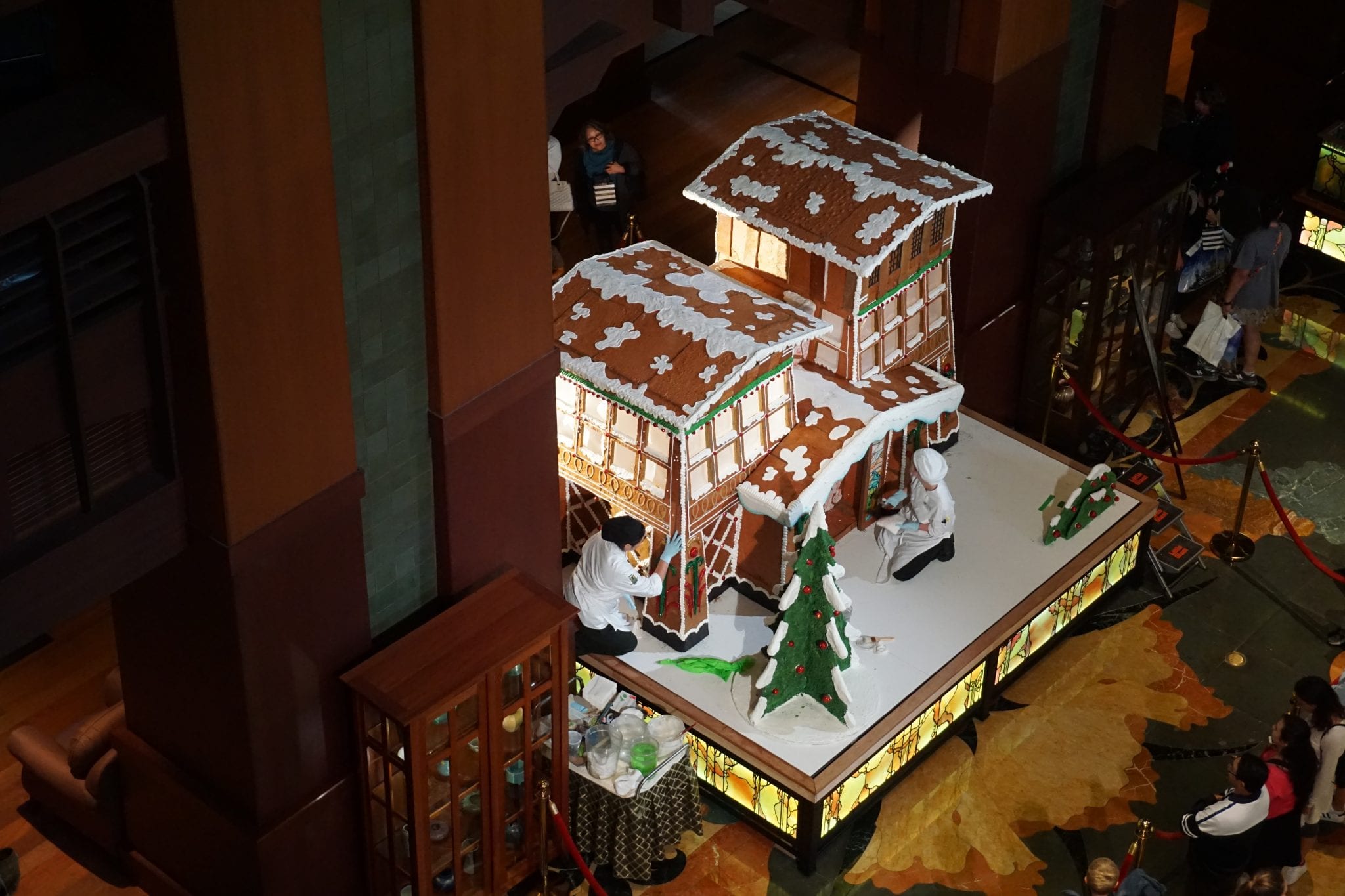 26. Stay at the Grand Californian or Disneyland Hotel, skip Paradise Pier
Disneyland Hotel has the best Pool, some great newly remodeled rooms and just a great feel to it. The Grand Californian is the nicest of the three resorts and is especially beautiful during Christmas time as a massive tree takes over the lobby. Paradise Pier, in my opinion, is kind of meh, and usually isn't much cheaper than the Disneyland hotel, plus it is the farthest hotel away from the parks.
27. Don't Abandon Nap Time
If you have little ones that still nap, go back to the room so everyone can rest. Try to keep it consistent with their usual nap times. This will make it possible for you to stay later in the parks with happy kiddos.
Even if no one in your family naps anymore, go back to the room midday for some relaxation. This is also a great time to hit up the pools and take a break from the park madness.
28. Take Advantage of Extra Magic Hours
Staying at the Disney Resorts gives you the advantage of Extra Magic Hours! This allows you to enter the park 1 hour early before the crowds arrive and hit some rides before long lines form. Check out everything you need to know about this perk here! You definitely have to take advantage of this Disneyland tip if you are staying at the resorts! The early wake-up call is worth it.
At Disney World, there are over 30 hotels filled with guests that have access to Extra Magic Hours. At Disneyland it is only 3 hotels, think of how empty the parks will be! It's AWESOME
29. Book the Concierge if you can afford it (and sometimes you'll even save Money)
It might sound crazy but we always try to book the concierge level. Many times it is about $100-$150 more per night and the amenities are totally worth it. You will enjoy Free breakfast, usually, it's a continental breakfast with some sort of egg dish. In addition, you can grab waters, sodas, and snacks like Uncrustables for the park.
Lastly, at night they have a dessert reception with a view of the fireworks where they pipe in the music from the parks. It is a great way to experience the fireworks. I absolutely love it.!
---
Where to Stay Off Property
30. Courtyard Anaheim Theme Park Entrance
If planning a Disneyland Trip involves staying offsite, there are some great option. Located on South Harbor Blvd directly across from the Disneyland Resort & Disney California Adventure is the Courtyard Anaheim Theme Park Entrance Hotel.
This brand new hotel features an on-site water park called Surfside, a beautiful fitness center, rooms designed with families in mind and you can even see fireworks from the pool area and some of the rooms.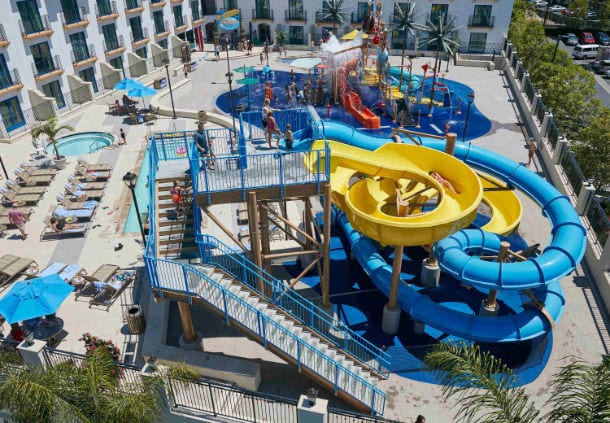 We stayed in a family suite which had two queen beds + a bunk bed. There is so much space and such great organization that even with all 6 of us we never felt squished. Check Prices Here!
The best part, it's about a 5-minute walk to Disneyland (closer than Paradise Pier)
---
Tips for Catching the Shows and Entertainment
31. Best Spot to Watch the Fireworks
One of the best spots to view fireworks without a crowd around you is the area around It's a Small World. The fireworks are shot off from Toon Town so this will put you very close to the action. Plus, there is plenty of room to stand around here and different elevations meaning you can get above the majority of the crowd.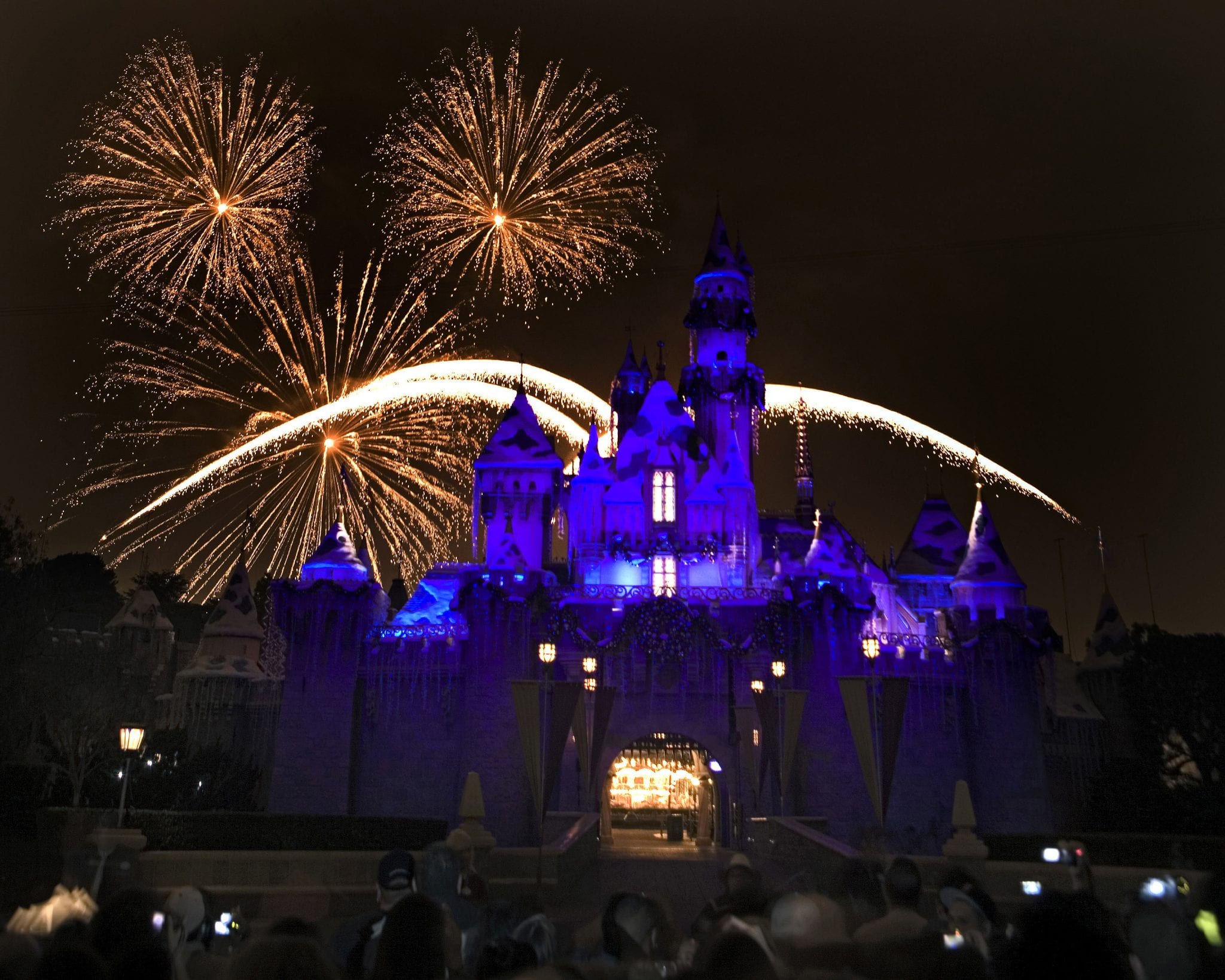 Our favorite spot to view fireworks is actually from our hotel rooms. When you are booking, you should try to get a room with a view or ask the front desk upon arrival if there is anywhere in the hotel to watch from. Of course, you don't get the full experience but it's still a nice way to view. The biggest bonus is obviously that you get to avoid the crowd.
32. When & Where to See the Parades
During the busy times of the year, the parades may happen multiple times a day. If this is the case when you are visiting always see the second parade or later.
If this isn't the case, we say it is better to squeeze in some rides rather than waiting for a good parade viewing spot. You can just walk along Main St and still get a good feel of what's going on in the parade.
33. What to Do When World of Color is a Priority
If you are buying Park Hopper tickets and visiting both parks, you might want to see World of Color. If you decide the World of Color is a priority, you will want to get a Fastpass as early as possible. These Fastpasses do not affect your ability to book attractions, so if you have the MaxPass just book them right when you enter the park.
This is also true if you want to see Fantasmic! without the dinner package.
34. The Tale of the Lion King
If you've got a kiddo that loves the Lion King or if you just love a good live show, The Tale of the Lion King is the best option in either of the parks.
---
Tips for Saving Money at Disneyland
35. Use a Travel Agent –
If you know anything about my husband he loves doing everything himself, that being said, after 25+ Disney VacationS we decided to book with a travel agent and we are never going back. Not only do they help you with all the planning, but they also don't cost a penny and they actually end up saving you money!
Disney Travel Agents like Best Day Ever Vacations exclusively sell Disney. They are truly Disney Experts, they have experienced agents who have visited Disney World, Disneyland, been on Disney Cruises and have even been to Aulani multiple times. They have experts for every Disney trip and it is the best decision we have ever made.
Bonus Tip!!! – Save money on your stay at the Grand Californian Resort by Renting points
Renting Disney Vacation club points is a great way to save money on your next Disney Vacation. Currently only the Grand Californian has Disney Vacation club rooms so you have to book early (like 11 months early. If you do, you can save close to 40% off rooms. Check David's Vacation rentals to book discounted rooms.
36. Check out all Ticket Options
Don't just buy the first park tickets that you find. There are plenty of different options and bargains to be found. You can find some ideas for discounted tickets here.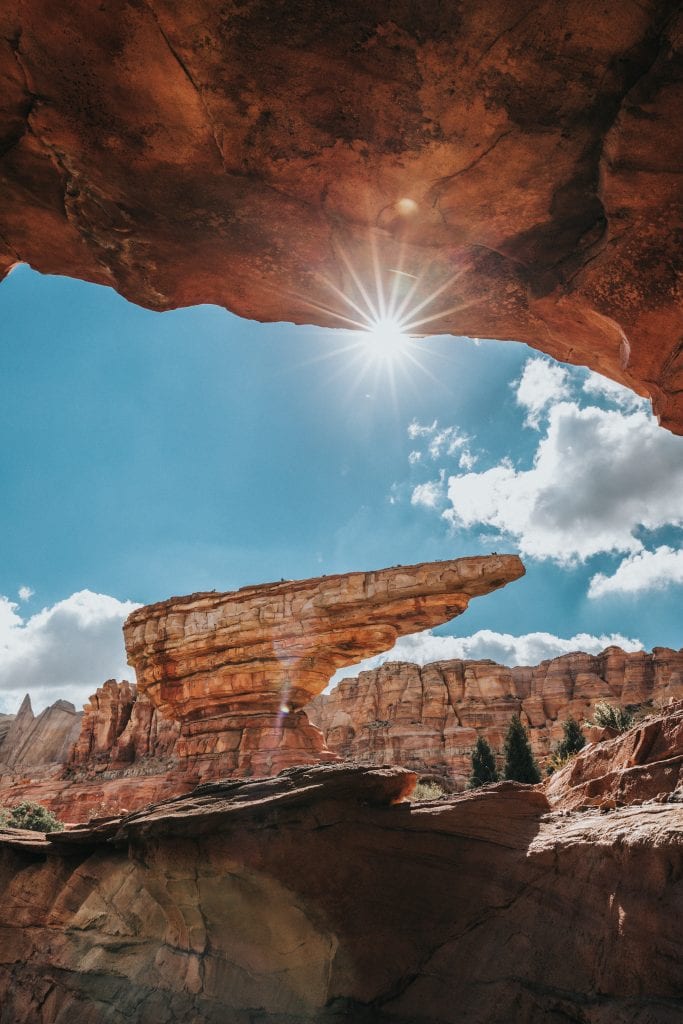 37. Take Advantage of some of the little freebies for kids in the Park
Everybody loves something free. At Disneyland, you can pick up little freebies for your kids like Birthday Buttons, or 1st Visit, or Special Day Buttons for Free at City Hall inside both parks.
Also, throughout the park you will see Disney Vacation Club cast members, they are always passing out stickers for little ones.
Lastly, Don't forget about the free chocolate at Ghiradelli's in California Adventure!
38. Buy Souvenirs Before or After You Go
Buying souvenirs in the park can get really pricey, not to mention you don't want to spend too much time in the stores when you could be on rides. If you buy some Disney toys beforehand and let your kiddo bring one along, they probably won't mind skipping the stores. You can also promise to purchase something after the trip to commemorate.
Bonus Tip: My personal favorite souvenir with all my kids is the light up bubble wand. It entertains the kids all day and night. You can grab one here!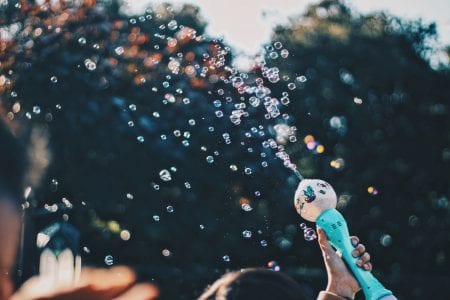 39. Pack Your Favorite Snacks & Take them into the Park.
You can bring as many snacks as you'd like into the park (just no coolers)! This might allow you to minimize the meals you have to buy. You and your kiddos will have all the foods you love and can choose healthy options that will keep you fueled for the day. It also means you can splurge on the meals you do eat in the park. This is one Disneyland tip we always try to follow.
40. Pick Out What's Splurge-Worthy Beforehand
Don't go into the park without a plan for how you'll be spending if you are wanting to stick to a budget. Once you are in the park it can be really tempting to buy a cute t-shirt or the bubble wand your kiddo wants. Set a plan beforehand to purchase specific souvenirs and treats so you won't end up tempted and overspending.
41. Save Money by Ordering a Family Style Pizza
Having 6 kids, you have to learn a few tricks to afford Disneyland. One simple one is to order a fullsize pizza from Pizza Planet. Usually meals run about $12-$15 per person, so with the pizza you can feed a family of 4 for about $35 versus $60
---
How to Pack for Disneyland
Disneyland can be tough to pack for. Check out our complete packing list with printable here. Here are some quick and easy tips.
42. Wear Comfortable Shoes!
Disneyland is a lot of walking, so make sure to bring your comfiest pair of kicks and get ready to work your fitbit to the max, because you will be getting in plenty of steps. On our last trip I was averaging 20k a day. (Here is my guide to best shoes for Disney)
42. Plan for Weather
Although Disneyland is in Southern California, the weather can change quite dramatically. In the winter make sure to pack jeans and a sweater. In the summer be ready for some heat as temps can reach up to 100 degrees in July & August. If you are around between January – April there might be rain, so pack a small umbrella.
43. Have fun with it & Do some Disney Matching Shirts
Really this isn't my tip, it's my husbands. He loves matching shirts and in fact, he created his own article all on the best Disney Matching shirts. Even though I begrudgingly wear one, it is always fun to have the whole team in some matching shirts.
44. A Portable Charger is a Must
Between using the Disneyland App to book Fast passes or check wait lines, taking pics with your phone and using other apps to stay entertained while waiting in line, your battery can go down fast. Grab a good portable charger before you go.
---
Little Disneyland Tips to Make the Trip More Fun!
Sometimes when planning a Disneyland trip, we get caught up on getting on the most rides and having the perfect spot for the parade. So, here are some fun little things to do while in Disneyland and California Adventure to make your trip more fun.
45. Explore the smells and amazing Bakery Items
I absolutely love walking into the Ice Cream shop at Disneyland and smelling that fresh waffle cone smell. Also, I love looking in the windows of where they are making caramel apples (you can see it in both parks and Downtown Disney) and watch their incredible creations.
46. Grab a Hidden Mickey's Book
Disneyland is filled with hundreds of hidden Mickey's throughout the park, in lines, on rides. Imagineers placed them there as their little signature for their work. Grab the guide to Hidden Mickey's and it will keep you and more importantly, the kids entertained while walking, waiting on lines and more.
47. Take Pictures in front of Fun Disney Walls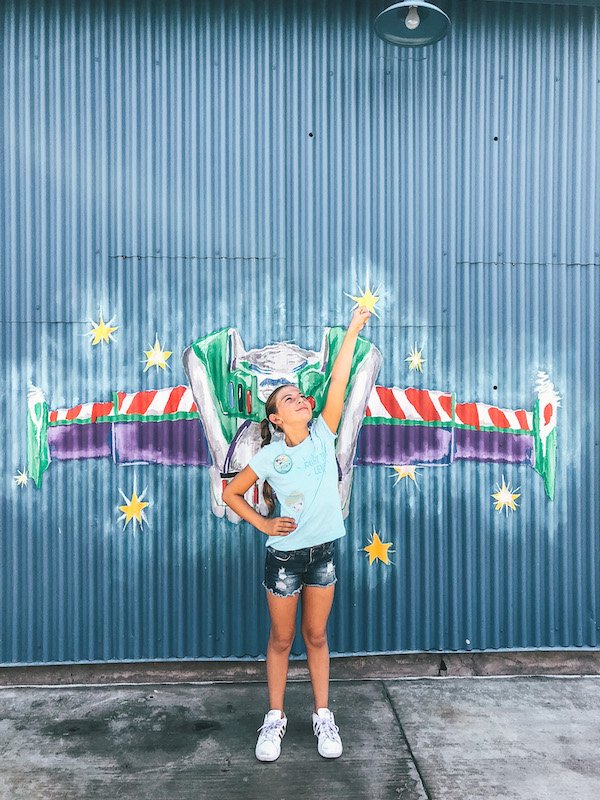 48. Take Pictures With Disneyland Balloons!
Ask a cast member if you can hold the balloons, and then you get a perfect Disney Photo opp!
---
Transportation/Getting To Disneyland!
49. Disney Parking Hack!
If you ever pulled up to the Mickey & Friends Lot, you have noticed the infinite line of cars waiting to park. Avoid that line by driving the path towards downtown Disney. Make a right on Magic Way and the entrance is on your right side. You will find barely any line.
Disneyland Resort Parking Map + Secret Entrance –
50. Short Term Parking Hack
If you are planning to go to the parks for less than 4 hours, you can park in the Downtown Disney Parking Lot for FREE (Kind of). Downtown Disney does require you to spend $20 to get the 4 hours of FREE Parking. So I simply go to Starbucks and buy a $20 gift card, get my parking validated and then use the card later.
Which Airport is Closest to Disneyland
Santa Ana (SNA) is the closest airport to Disneyland, but you might find flight to LAX a whole lot cheaper. Santa Ana is about 30 minutes away and LAX is about an hour, that is of course if there is no traffic. If you are arriving in the area between 5am-9am and 3pm-7pm expect traffic
How to get to Disneyland from the Airport
Most Convenient option – Uber or Renting a Car
I recommend renting a car while in LA, unless you are only spending all your time in Disneyland & California Adventure. Otherwise, if you want to venture out, L.A. and Anaheim have a ton to offer for families. You can also Uber it, expect the fee to be around $70 from LAX and $50 from Santa Ana (SNA).
The Cheapest Option – Disneyland Express
Disneyland Express will pick you up right from the airport.
From LAX, Disneyland Resort Express is $30 one way/$48 rt for an adult (age 12 and up) and $9 one way/$14 rt for a child (age 3-11). Kids age 2 and under are FREE but may be required to lap sit
From SNA, Disneyland Resort Express is $20 one way/$35 rt for an adult (age 12 and up) and $7 one way/$11 rt for a child (age 3-11). Kids age 2 and under are FREE, but may be required to lap sit.
Disneyland Resort Express from the airport – after picking up your luggage at the airport, proceed out to the pickup location:
At LAX, go to the center island and stand under the overhead green sign. The bus departs frequently – contact them directly at (800) 828-6699 for the current schedule.
At SNA, go outside to the Ground Transportation Center and find the area in front of the ticket booth on your left. The bus departs frequently – contact them directly at (800) 828-6699 for the current schedule.
If you have any questions about planning a Disneyland Trip, feel free to ask in the comments or message me on my Instagram. We will be adding to this list as we come up with even more tips.
Pin for Later – Planning a Disneyland Trip? 50 Best Disneyland Tips from a Pro
---
Frequently Asked Questions about Disneyland Tips
How do I get the most out of a day at Disneyland?
Get to the parks when the park opens. You'll get on so many rides early on. Also, add genie + to your park ticket cost it is worth the extra $20
What are the best Rides at Disneyland
Rise of the Resistance
Splash Mountain
Space Mountain
Indiana Jones
Thunder Mountain
Can you bring food into Disneyland?
Yes, you can bring food and snacks into Disneyland (no alcohol) You simply cannot bring in a hard cooler into the park.
What hotels are at the Disneyland Resort?
Right now there are 3 hotels at the Disneyland Resort.
The Disneyland Hotel, Disney's Paradise Pier Hotel and Disney's Grand Californian Hotel and Spa.
When is the best time to visit Disneyland?
If you prefer cooler temperatures and smaller crowds, the best time to visit Disneyland is typically during the off-season, which is generally from January to mid-March and mid-September to early November.
These periods tend to have lower crowd levels and you might spend LESS times in line for a ride.
If you're looking for special events and holiday festivities, the peak seasons from mid-November to early January and mid-March to early September offer seasonal shows, parades, and fireworks displays, as well as extended park hours. However, these periods tend to be the busiest times, with higher ticket prices and longer wait times for attractions.
Latest posts by Emily Myers
(see all)