There's just something about wearing a pineapple shirt that makes you feel like you deserve to kick your feet up on a beach chair with a fruity drink in hand. And in my family, it involves a lot of bad dad jokes. So, we could not help but round up some of our favorites to help you all kick off summer the right way. Whether you are planning to vacation to Hawaii soon or just laying out by your backyard pool daydreaming of Hawaii these are the shirts for you! Check out our 15 favorite Pineapple Hawaiian Shirts below.
Aside from helping you out in the fashion department, we have tons of tips & tricks to help you have the Hawaiian vacation of your dreams. We've got everything you need to know about budgeting for a trip to Hawaii here. You can find Hawaii packing tips here, and tips for choosing the best island for your family here!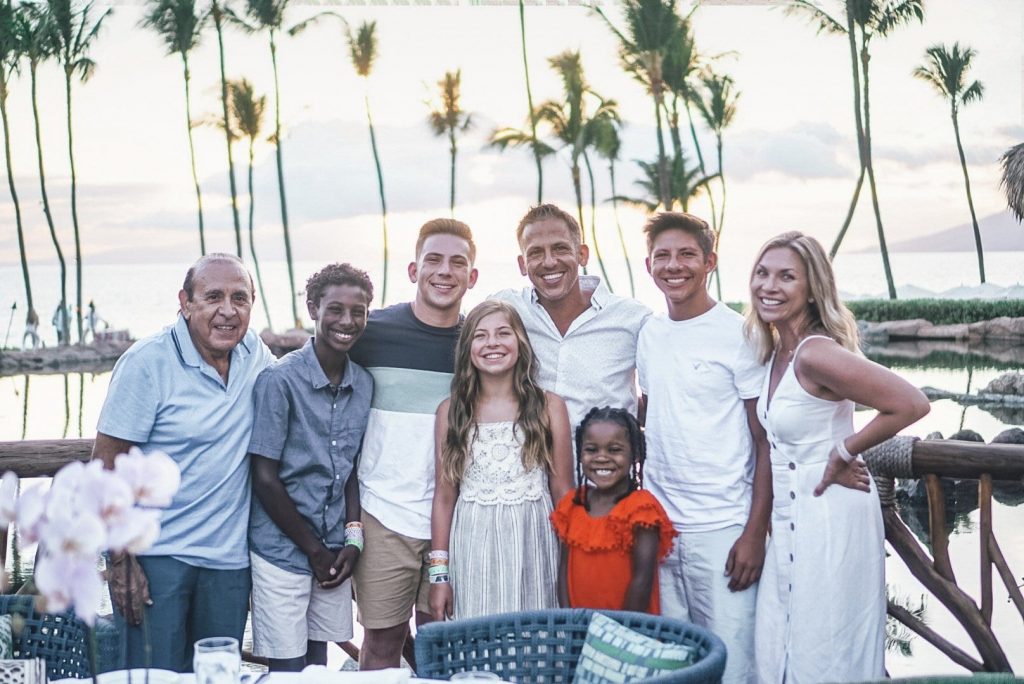 Dad's Style Pineapple Shirts
This resort shirt has a bright blue and yellow pineapple design on it. The shirt is made with a soft, relaxed fabric so you can chill on your vacay. Be sure to check the size chart to get the perfect fit!
This pineapple graphic tee is a fun yellow color! The design has a pineapple wearing sunglasses. How cool is that? I think this graphic tee is perfect for chilling at the beach.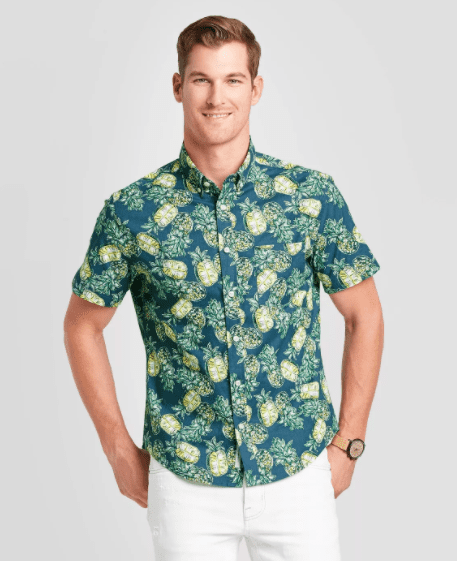 You can't go wrong with a classic men's Hawaiian shirt, especially if it has pineapples on it! This button-down shirt has a poplin fabric, making it comfortable to relax on the beach.
This tee has a black and white pineapple print. This tee is ideal for a vacation to the islands of Hawaii.
This pineapple print tee has a design with a black and white pineapple, with a yellow stripe across the pineapple. This shirt is super cool for your Hawaii vacay.
Pineapple Hawaiian Shirts for the Ladies
I love the flutter sleeves on this shirt paired with the classic button-up look. This shirt can be paired with jean shorts for a casual look, but you could also dress it up!
This pineapple blouse has a fun summery vibe. It has a cute yellow and pink pineapple print.
This pineapple print tee is perfect for vacationing in Hawaii. It has a pineapple print with the words pineapple on the tee.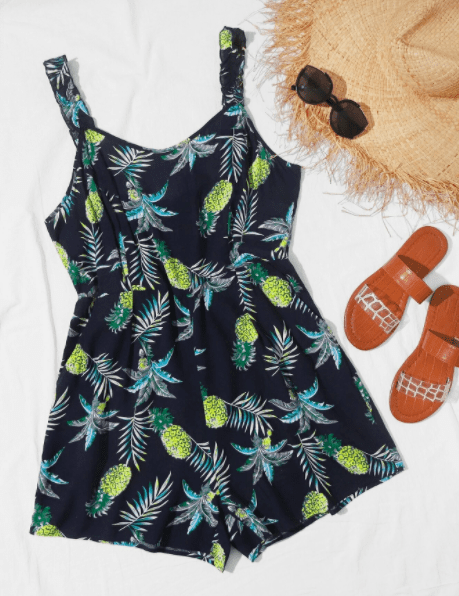 This flowy pineapple romper can rival any Hawaiian dad shirt! I love the ruffle sleeves and, best of all, it even has pockets.
This t-shirt is perfect for vacationing in Hawaii. The t-shirt spells aloha down the front of the tee. The best part is the o is a pineapple, how cute is that!
Kid's Pineapple Hawaiian Shirts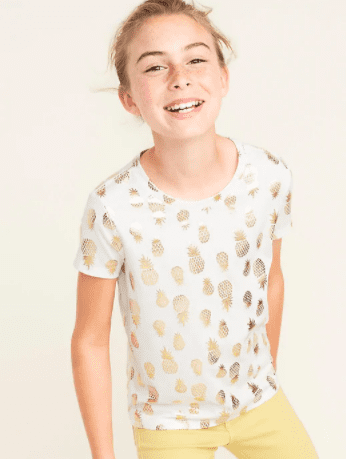 This tee is so cute and stylish, the design has a bunch of gold pineapples and it couldn't be more perfect for vacation.
This t-shirt is so cool for the beach. The design has a pineapple with sunglasses, surfing a wave. How cool is that!
This tank top is absolutely fabulous for vacationing. This top has a neon peach color with a flip sequin pineapple on it.
This graphic tee is super cool! The design has a pineapple holding a surfboard on the front and on the back, it says billabong with the same pineapple holding the surfboard.
This tie front tank is super cute and perfect for the beach. The shirt says "see the sunny side." The design has three pineapples wearing glittery sunglasses, how cute is that!
Disney Hawaiian Shirts
You might be wondering how this got to be a category all of its own. Well, Aulani has actually become one of our favorite spots in all of Hawaii. We love getting that taste of Disney magic alongside all the beauty of Hawaii. Here are some pineapple Hawaiian shirts with a Disney twist!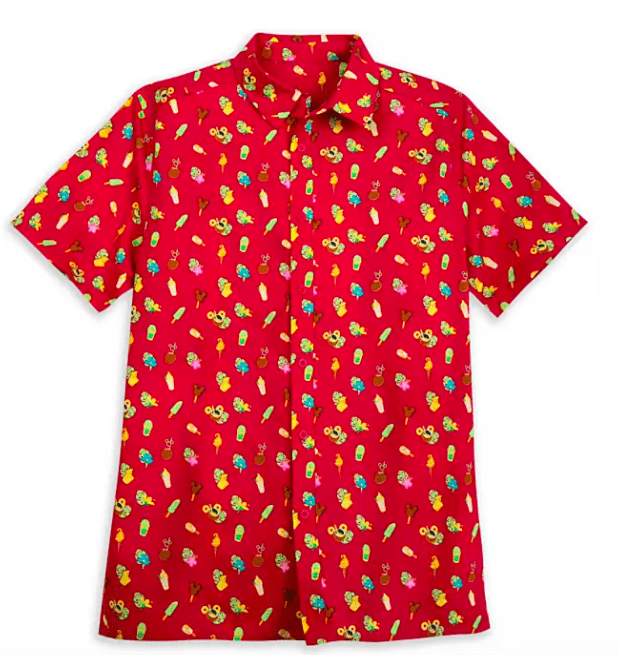 If you like pineapple shirts, we raise you one better with a Pineapple Dole whip shirt! Plus, this tropical neon shirt is sure to brighten your day.
This is probably my favorite shirt on this whole list. I love the bright green alongside all the colorful accents. It is like a luau is going on right on your shirt!
Mom needs a Pineapple Dole Whip shirt, too! I love this soft tank that is perfect for any beach day. It's also great for a day at Disney if you've got a trip planned soon.
So, which Hawaiian pineapple shirt will you be grabbing for your next beach vacation? In my opinion, you really cannot have too many pineapple shirts in your closet!
Let us know your favorite Hawaiian pineapple shirt in the comments below!
You May Also Like:
Top 5 Mistakes Parents Make When Traveling with Kids
The BEST Swimsuits for Mom [styles for every shape]
3 Simple Tricks to Help You Update Your Kids Wardrobe + Rock Spring Break in Style