We love beaches in our family and we are very grateful and lucky to have visited some gorgeous beaches as a family!
Beach vacations have always been popular, but with the rise of Airbnb, Vrbo, and luxury coastal vacation rentals, the deal couldn't be any sweeter. Instead of the traditional hotel or motel accommodations, jetsetters are now renting an entire beach house for their getaway.
There's nothing wrong with a hotel by any means, but having a dedicated beach house rental puts you right on the beach and gives you a true taste of what living on the beach is like.
You get to sample life with a beach house and see if it's a great idea for you to buy one in the future, or permanently move and enjoy fun in the sun full time!
Here are some of the top places for coastal vacation rentals in the United States.
---
Our Top Picks for the Best Coastal Vacation Rentals
---
Right off famous Highway 101, you'll find the seaside village of Del Mar. The understated beauty and quaint small-town vibes are known to attract celebrities in search of tranquility, including Burt Bacharach, Desi Arnasz, Tony Hawk, Tom Delonge, and Steve Perry.
It seems to be a popular vacation spot for former and current NFL quarterbacks as well, hosting Drew Brees, Carson Palmer, and Aaron Rodgers.
Del Mar is a great place for a coastal vacation rental because you get to enjoy tiny beachtown energy but can easily day-trip to nearby San Diego for big city attractions whenever the mood strikes.
With the quiet and peacefulness of breezy Del Mar, you may never feel the urge to get back to the bustle, content to stay put and watch the sunset from any of the many Pacific beaches.
Here are some of our top AirBnBs in San Diego list!
---
Myrtle Beach is a popular beach vacation destination for East Coast natives, offering a great selection of beaches, golf courses, outlet shopping, and upscale dining. As compared to quiet
beach towns, Myrtle Beach is significantly developed offering the familiar hustle and bustle to vacationers that still seek city vibes where they stay.
Myrtle Beach has access to nearly 60 miles of shoreline with more beaches than you could imagine, but that's not the only place you'll find sand. There are 90 different golf courses for avid golfers and would-be country club members to enjoy, including the famed Tidewater Golf Club.
Northeast "snowbirds" often purchase beachfront property to flee from the infamous winter weather, so it's hard to find great rentals during the peak season. When the snowbirds fly back north, there's a wealth of vacant vacation rentals available.
---
Florida enjoys plenty of annual tourism between the bustling coastal city of Miami and the theme park mecca of Orlando, but what about the West Coast?
Fort Myers is an excellent place to rent a coastal vacation rental along the West Coast of Florida. The surrounding neighborhoods are budding, featuring attractions, restaurants, and luxury living, so there's never a lack of things to do in town.
The real draw is the unspoiled stretches of white sand along pristine blue-green water. Take your pick from any of 26 public beaches along 50+ miles of shoreline, including top-rated beaches like Fort Myers Beach, Bonita Springs, and Boca Grande.
Plus, there are nearby islands of Sanibel and Captiva for an extra element of escapism that gives you private refuge amidst an otherwise highly-developed area. Fort Myers gives you a little bit of everything to make for the perfect getaway.
Here is our top list of FORT MYERS BEACH Rentals!
---
Everyone associates Florida with the best beaches in the Southeastern United States, completely overlooking the hidden gems of Gulf Shores and Orange Beach, Alabama.
If you're headed to Alabama with a banjo on your knee, you can have a great beach escape in the city of Gulf Shores along 32 miles of shoreline. You can find many coastal vacation rentals in both Gulf Shores and Orange Beach and enjoy all the Gulf Coast beauty of Florida but with less or the tourist population.

Plus, Gulf Shores is home to public parks, golf courses, trails, and a zip line that soars above the sandy dunes. There's a lot to love about this underrated and relatively unknown beach paradise.
---
The Outer Banks are a popular tourist destination, bringing in nearly half a million visitors annually to enjoy the great beaches, prime fishing spots, and Cape Hatteras.
Emerald Isle, one of the many beach communities in the Outer Banks, makes an excellent spot to set up shop for your beach getaway and offers innumerable coastal vacation rentals.
What's great about Emerald Isle is that the entire stretch of 21 miles is almost entirely surrounded by water, providing beach access at 75 different locations. Vacationers are always a stone's throw away from their personal paradise while on the isle.
It is also home to Emerald Isle Woods Park, offering one of the best disc golf courses on the East Coast.
---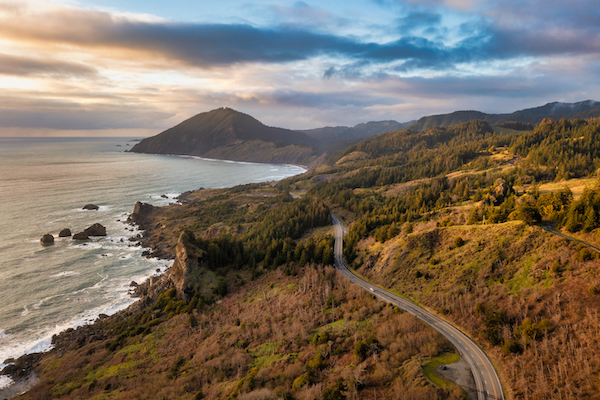 Along historic highway 101 on the Pacific Coast lies Port Orford, Oregon. Also known as "Oregon's Quintessential Coast Town," Port Orford is a thriving fishing community that launches 30 boats by crane each morning.
Although Port Orford is home to less than 1,000, the community remains lively featuring art galleries, shops, and restaurants that serve the freshest seafood around. Quiet small town charm, pristine beaches, and majestic views of cliffs and coastal bluffs emanate everywhere in this West Coast hidden gem.
Scuba divers especially are in for a treat, as the water is high visibility and the coves are home to numerous shipwrecks to explore.
---
In terms of small towns, Moclips takes the cake with only a few hundred inhabitants, but they prove that size doesn't matter by receiving constant honors as a top tourist destination ranking only behind Seattle.
Vacation rentals are plentiful in this tiny and terrific coastal community. Tourists may enjoy a wealth of shops and restaurants, as well as some of the best beaches in all of Washington state.
Clam digging is popular at Moclips Beach as well, and visitors can try their luck firsthand and dig up dinner.
---
If you're looking for scenic beaches, coastal crags, great expanses of forests and trails, and, of course, the best lobster you can find anywhere in the United States, look no further than Bar Harbor, Maine.
From your coastal vacation rental in Bar Harbor, you can hike through adjacent Acadia National Park, sail around Frenchman's Bay, or stay in town for an eclectic bunch of shops and restaurants.
For an extra special touch to the trip, wait for the Land Bridge to Bar Island to appear during low tide and hike or bike across. Just make sure you keep an eye on the time because the bridge disappears after three hours!
---
Coastal getaways aren't reserved for the international United States. Real adventurers love Alaska for its relatively undisturbed natural beauty and unbridled wilderness.
While it's known to be extremely cold for most of the year, the summer season is simply stunning and draws tourists from all around.
Haines, home to nearly 2,000 inhabitants, rests on the northern part of the Alaska Panhandle between the Chilkat and Chilkoot Inlets.
Swimming, sailing, fishing, and hiking are common activities. Visiting Glacier Bay National Park and Preserve is another popular choice, and requires a 15-minute flight.
---
When it comes to beach communities, the islands of Hawaii are some of the best in the United States if not the entire world. Oahu, the island home to capital city Honolulu, provides ample opportunity to rent beach vacation homes.
Surfers, strong swimmers, boaters, and beach bums get to enjoy a private paradise right outside their door since many homes in Oahu are perched directly next to the ocean. Jetsetters get shoreline and solitude for a sweet escape from the hustle and bustle.
If you do miss the allure of the big city, Honolulu is never too far no matter where you are on Oahu. Honolulu is home to many famous beaches and surfs such as Waikiki Beach, and also offers ample shopping, restaurants, and other big city attractions.
The city still offers a lot of trademark Hawaiin flair including luaus complete with kalua pig, lomi salmon, poke bowls, pineapple, and Mai Tais.
---
Coastal Vacation Rentals Make the Vacation of a Lifetime!
We love booking lavish accommodations at a fancy hotel and spending the vacation days being pampered by staff, but luxury vacation rentals add a certain je ne sais quoi to the experience.
Instead of feeling like you're visiting, you're free to let your imagination run wild and envision what life in paradise would truly be like if you lived there.
Who knows?
With a few good investments and a couple of extra bucks in your pocket, you may very well own your own coastal vacation home!
Until then, coastal vacation rentals give you the chance to sample the lifestyle whenever the mood strikes.
---
If you enjoyed our list of the best coastal vacation rentals, you might also like:
10 BEST SAN DIEGO BEACH HOUSE RENTALS ON VRBO YOU'LL LOVE!
10 OF THE BEST FORT MYERS BEACH RENTALS AVAILABLE FOR YOUR SUMMER VACATION
---
Pin for later: 10 Best Coastal Vacation Rentals in the United States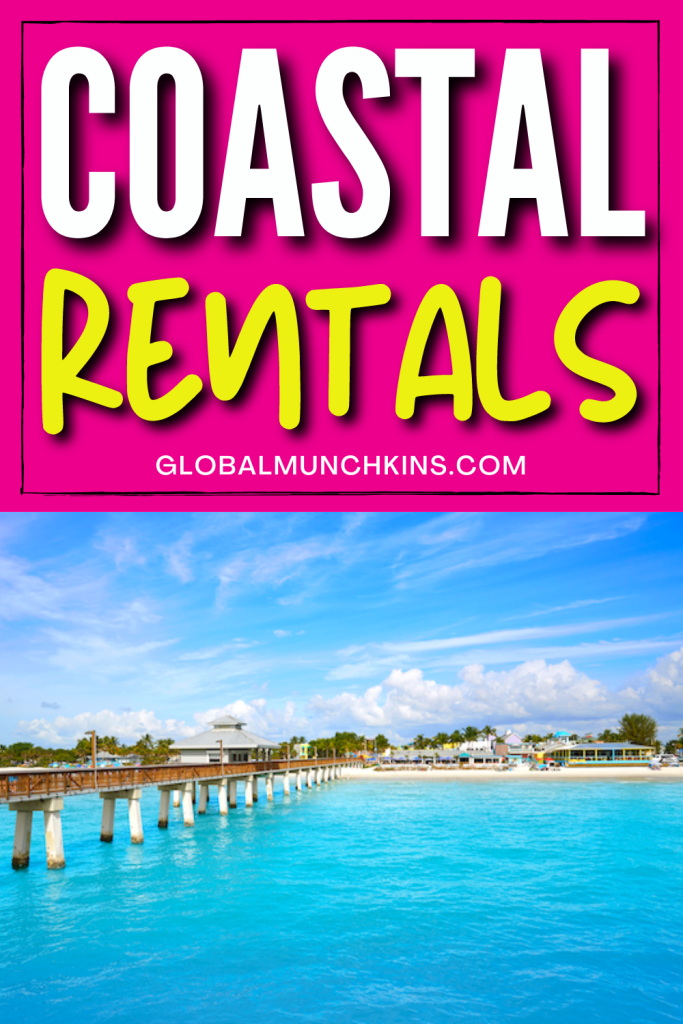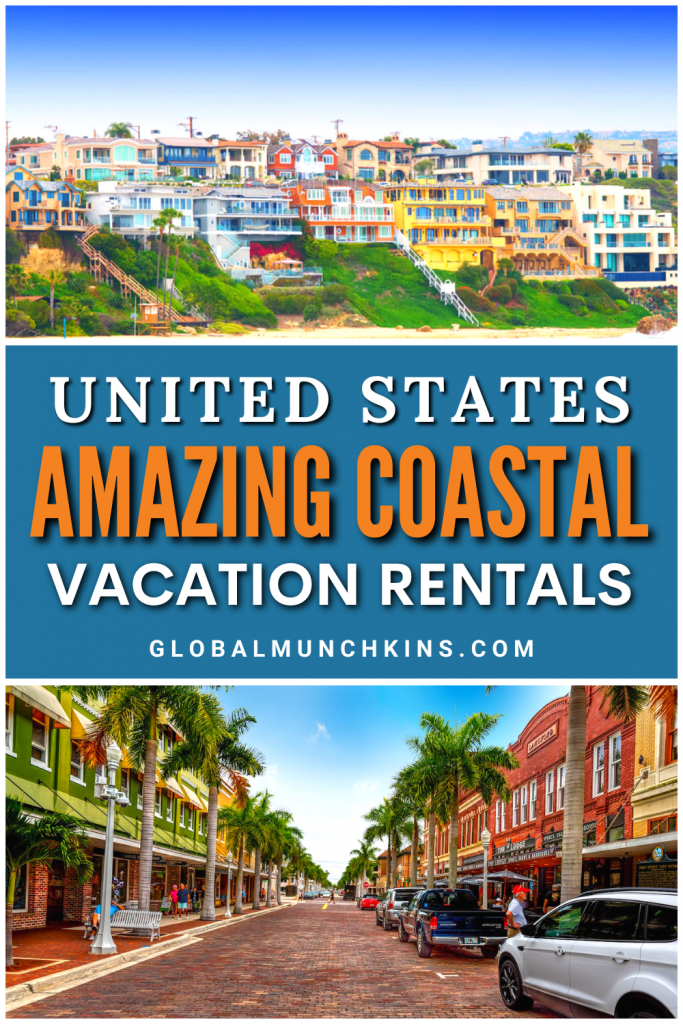 Latest posts by Ashland Hendrix
(see all)