There's a lot of pressure to get everything just right during a family vacation. This is especially true over the holidays when stress is already at the max. Why not take some of that stress away by planning ahead, and designing a luxe, unforgettable trip for this winter where you can make lasting memories without breaking the bank? Check out our 20 favorite winter family vacation destinations!
20 of the Best Winter Vacations for Families
The Classic Snowy Winter Family Vacation Spots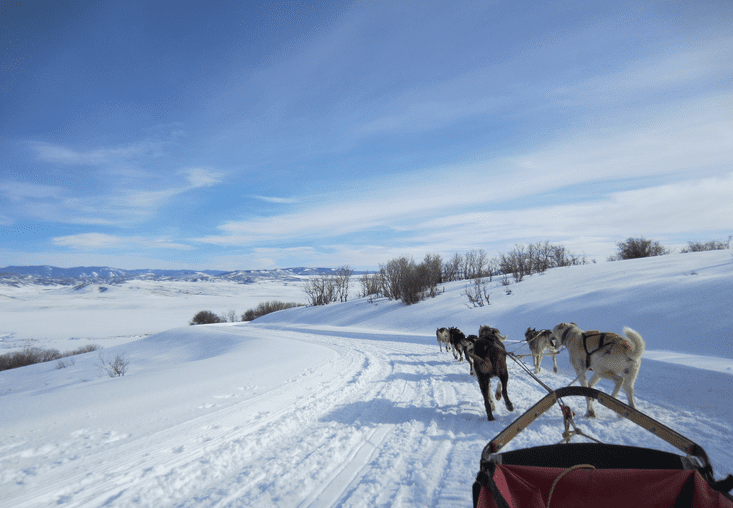 A famous ski town, Steamboat Springs is the perfect winter vacation spot for families. You get a bit more out of the slopes than just skiing or snowboarding. You and your little ones can try tubing, dog-sledding, and even a new way to enjoy ice "skating"- with bumper cars! Enjoy an authentic Rocky Mountain winter vacation complete with plenty of opportunities to create lasting memories, on or off the slopes. You can check out why we loved it so much here & see how beautiful it was!
Where to Stay: Wyndham Steamboat Springs: The resort is ski in and ski out and has rooms up to 3 bedrooms for families.
Tenaya Lodge is nestled near Yosemite's South Entrance making it the perfect basecamp for all the adventures you can find in this beautiful National Park. I grew up visiting Yosemite in the summer but ventured back as an adult with family in the winter. I was mind blown by the beauty of both the snow-blanketed surroundings and the lodge, but also by the fact that there was still so much to do especially when staying at Tenaya! From smores to guided hikes, movie nights, the pools and spas, and delicious restaurants to choose from there wasn't a moment of boredom. You can find all the details of our trip here!
When it comes to room type, you have a few options available. I think the new Explorer Cabins are the way to go if traveling with family. They have two bedrooms and plenty of room to spread out. Plus, you get the best both worlds! You get the peace and quiet of a cabin while still being connected to the resort and all the amenities offered there. On top of the resort amenities, you also have exclusive access to the Explorer Clubhouse. It is the very best way to experience Yosemite!
Find something for every member of the family at Northstar Resort, Tahoe. If you are looking to spend most of your winter vacation on the slopes with skiing, snowboarding, and tubing, this is the place. You'll find an amazing community with seriously awesome slopes fit for all experience levels. If outdoor activities aren't your family's forte, explore the shopping, spa, movie theater, exciting dining options, and even pottery classes. This is the perfect destination for everyone to unwind and enjoy some quality time in a beautiful ski town!
Where to Stay: Northstar Lodge: They have a wide variety of accommodations, free shuttles to the ski lifts and located in the adorable town.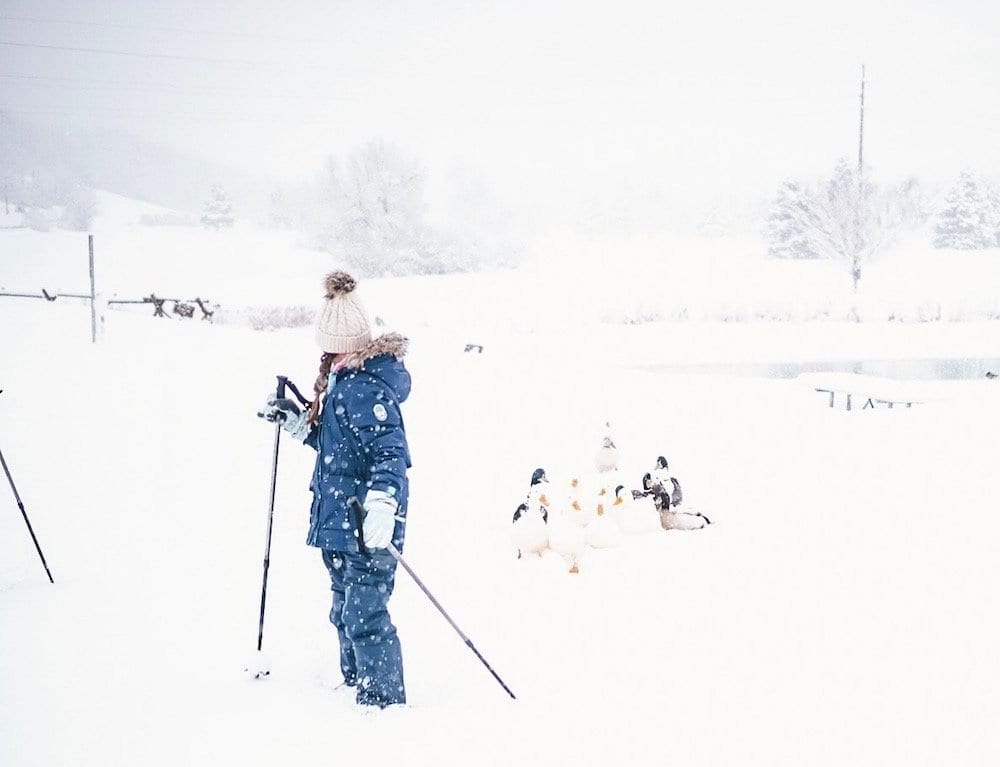 What sets Park City and Deer Valley Utah apart? Your family will stay in style in rustic lodges, many of which have hot tubs and even heated pools! If you have 5th and 6th graders in the family, you can save big on ski passes by purchasing the $45 discounted pass that grants ski access to 13 resorts! The towns are a short 30-mile trek from the airport, which makes it easy to get the vacation started. Don't miss the quaint shops, restaurants, and other attractions Downtown. We spent last Spring Break in Deer Valley and absolutely loved every minute.
Where to Stay: Silver Baron Lodge or Stein Eriksen Lodge
If you are already vacationing in Park City and Deer Valley, consider taking a trip to nearby Solitude Mountain! Escape to a quieter mountain resort complete with a few adorable local restaurants, and take some ski lessons from experienced instructors. You'll enjoy shorter lines, which makes for more quality time spent hitting the powder!
Seattle, Washington– For a Cold Winter Family Vacation without All the Snow
Seattle is a wonderful city to visit at any time of year, but it is really special to visit during Christmas for a winter vacation. There are plenty of family attractions! There's the Space Needle, Pike Place Market, and the Frye Museum, which features a children's theatre area. You can also check out the Pacific Science Center or the Woodland Park Zoo. If you visit in the winter, enjoy strolling through Christmas light displays, go ice skating, or catch a holiday show!
The Best Family Winter Vacation Spots Under the Sun
Looking for a much warmer retreat for your winter vacation? Let your worries melt away as you visit Disney's Aulani Resort in Hawaii! With tons of complimentary activities as well as idyllic beaches and family villas, your family will never be bored here. What could be better than a winter vacation crossing an amazing destination off your bucket list! Enjoy storytelling around a fire, guided nature tours, ukulele lessons, pools, whirlpool spas, movie nights, live entertainment, and much more- all included with your vacation when you stay at the Aulani Resort!
Save 50% OFF Aulani when you book through our friends at David's Vacation Rentals
Though the name may be a bit misleading, this is actually a stellar destination for a winter family vacation! Margaritaville is perfect for kids of all ages! Being situated on the boardwalk makes it easy to take a stroll along the beach, play in the surf, or take advantage of free family bike rentals to cruise along the boardwalk. Parents get a chance to sit poolside- margarita in hand- while the kids have adventures at the free Kid's Club! That's not all- this resort pushes things over the top with a FlowRider so you can practice surfing, poolside cabanas, and even the World's Biggest Flip Flop! Of course, Margaritaville is also known for its amazing food and drinks, and they truly are delectable. It's 5 o'clock everywhere at this fantastic resort!
Take a trip that your family will never forget aboard Norwegian Cruise Lines! Cruises straight out of your dreams are available to bring you from ports on the East or West Coasts to exotic destinations such as the Bahamas, Jamaica, Belize, Cozumel, the Virgin Islands, Costa Rica, and much more! Choose from five, seven, nine, twelve, or even 14-day voyages aboard stunning, world-class cruise ships. Enjoy amazing excursions on land including rafting, zip-lining, artesian markets, and walking tours. Then return to the ship and relax with fine dining, Broadway entertainment, bars, lounges, spas, kid zones, and so much more! Your troubles will be miles away as you drift out on a sea of tranquility, relaxation, excitement, and lasting family memories.
Looking for an amazing vacation destination that's right around the corner from a big city? You won't be disappointed at the Kona Kai Resort! Located just minutes from the San Diego Airport on the historic Shelter Island, this stunning resort will act as a home base for your family's winter vacation.
The resort itself features a 7,000+ foot spa, a private beach, fine dining, beach cruisers, an adults-only pool, plus a family-friendly pool, as well as nightly bonfires and gorgeous views. Not to mention that the location is perfect for accessing many of San Diego's attractions and activities. Enjoy the winter holidays in sunny San Diego at the region's "best-kept secret" resort!
If you haven't taken your family to a Hard Rock Hotel yet, you definitely need to change that. What better way to cross it off your bucket list than to travel to Cancun for the holiday and stay at the Hard Rock Hotel! We know what you're thinking. Hard Rock? Family-friendly? It really is! This resort is perfect for everyone in the family- parents can enjoy beautiful beaches and excellent cocktails while the kids take advantage of their own pools and beaches, complete with poolside crafts, ice cream, water balloon fights, and live shows! Older kids and teens don't have to feel left out- they can
Playa Mujeres Finest Resorts, Mexico- Our Newest Favorite Winter Family Vacation Spot!
This resort in Cancun means luxury, but with amenities tailored for all ages, your kids will actually enjoy this trip! Parents can enjoy mixed drinks at the beachside lounge while the kids engage in all kinds of activities such as wind-surfing. Spend some together-time with family spa treatments, entertainment, fine dining, scuba diving, and much more. Give your kids- and yourself- a taste of the finer things in life without breaking the bank at Playa Mujeres, Cancun.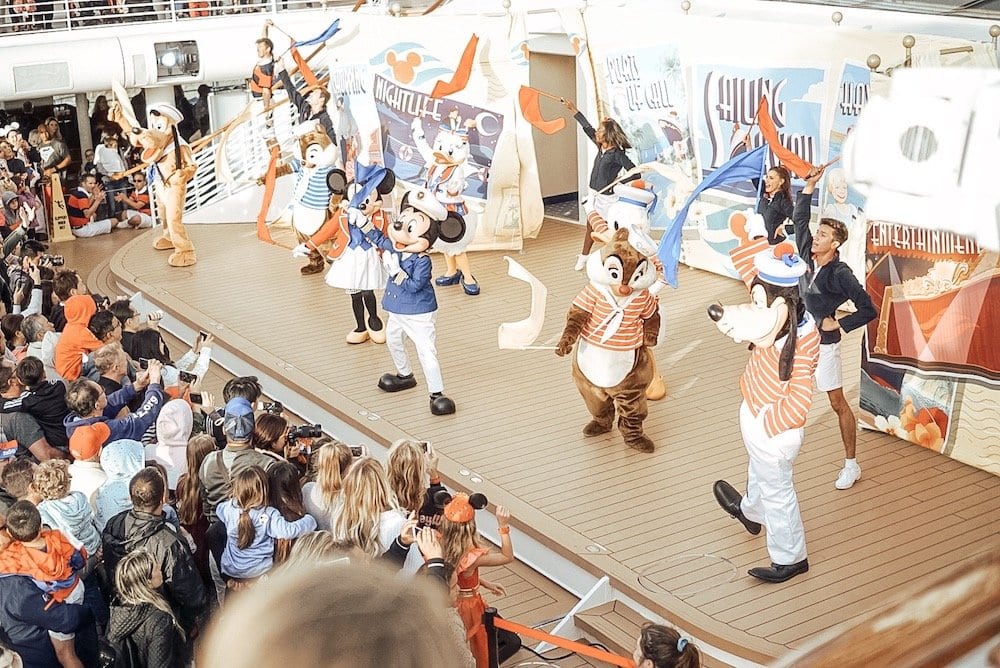 If you are a Disney family, you can't go wrong with a Disney cruise! Not only will you actually save money by booking a cruise rather than a DIY vacation, but Disney cruises are booked down to every detail. Disney's experienced travel agents who will help you customize the cruise of your dreams. While visiting the parks, it can get stressful to wrangle your kids, make it through the lines at the park, and travel to and from the resort or hotel. With a Disney cruise, everything is conveniently onboard. The room is close at hand, childcare is included in the price of the cruise (so adults can enjoy some alone time), and you can enjoy special events like themed meals and fireworks!
If you want to Save Money on a Disney Cruise, check out our friends over at Tink's Magical Vacations!
Looking for something a little outside the box? Enjoy a one-of-a-kind holiday at the Tanque Verde Dude Ranch in Tuscon, Arizona! A trip to the resort is all-inclusive and comes with meals, lodging, riding lessons, trail rides, and much more. Even if you have no experience around horses, you will be able to gain confidence and enjoy a trail ride! In addition, the entire family will be able to relax at the pool, visit nearby Saguaro National Park, and make lasting memories together.
Did you know that you can take a vacation to Costa Rica this winter- and not break the bank? Keep things affordable by staying at an Airbnb, and exploring local dining options as you explore your travels abroad. You will also have the chance to enjoy stunning beaches, beautiful lush rainforests, whitewater rafting, and much, much more.
This fabulous resort is on Coronado Island in San Diego, and features the best of both worlds- a stunning resort with pools, beach service, and a Kids Club, as well as close proximity to attractions such as the San Diego Zoo, Balboa Park Museums, Baseball games, and more! Spend the day exploring the city and then retreat to the Loews Coronado Bay Resort to unwind.
You might not think it, but LA can be an amazing place to spend your winter vacation. Plus, there's plenty of places that the kids will enjoy! Take your family to visit the Santa Monica Pier, the Getty Museum, the Children's Museum, and the Museum of Illusions, and during winter vacation, enjoy seasonal attractions such as OC Winter Fest, the Kidspace Museum Snow Days, and the Rose Parade. Complete the experience by staying at a family-friendly hotel.
Atlantis Bahamas– A Winter Family Vacation for Both Adults & Kids
Leave the weary winter weather behind and escape to the Bahamas this winter! On Paradise Island, there will be something for everyone to enjoy- your family won't want to leave! For kids between 3-12 years old, pick up a passport and embark on the Atlantis Kids Adventure. Led by staff Adventure Guides, kids get a chance to play outdoors, take culinary lessons, make pottery, and engage in an interactive theater! Plus, there are water parks and dining options designed for kids. They will feel like they are on their own little vacation! All while mom and dad have a chance to enjoy Sunrise Fitness yoga classes, or try the Ultimate Trainer for a Day package where you can feed predatory sharks, stingrays, tour the animal hospital, go snorkeling, and much more!
Looking for some amazing family activities? Try kayaking, snorkeling, dolphin interactions, or a deep swim! If your kids are seeking the ultimate experience in Atlantis, consider signing them up for the Jr. Ultimate Trainer for a Day, where they will learn to feed fish, care for turtles, meet dolphins, and have lunch with marine specialists! You just can't beat a family vacation to Atlantis this winter!
Arizona Family Friendly Resorts
Another great destination for a winter vacation is Arizona. The Grand Canyon state is a must-visit for many reasons. However, all of these are made better when you can stay at a resort that is perfect for families and children. Consider the Arizona Grand; their water park and amazing family restaurant are reasonably priced and the resort is an attraction in itself! If pools, hiking trails, and spacious rooms are more your style, check out the Loews Ventana Hotel. The stunning views and mouthwatering food will win you over. Last but not least, look into the Hilton El Conquistador, which has a beautiful pool with a waterslide and amazing churro waffles! You can enjoy a luxe vacation at a reasonable price in Arizona this winter.
Disney World– A Classic Winter Family Vacation Destination
Old Reliable- though Disney World never really gets "old"! There is no place like Disney World during the winter holidays. It is truly the happiest place on earth! Plus, the mild Florida winters mean that you can spend the entire day exploring the rides, shops, and attractions at Disney. Don't miss their special shows, parades, concerts, and so much more during the holidays. If you are planning on taking the family to Disney World, winter is definitely the time to do it. Now get out there and make some memories!
If you want to Save Money at Disney World and a whole bunch of time planning, check out our friends over at Tink's Magical Vacations!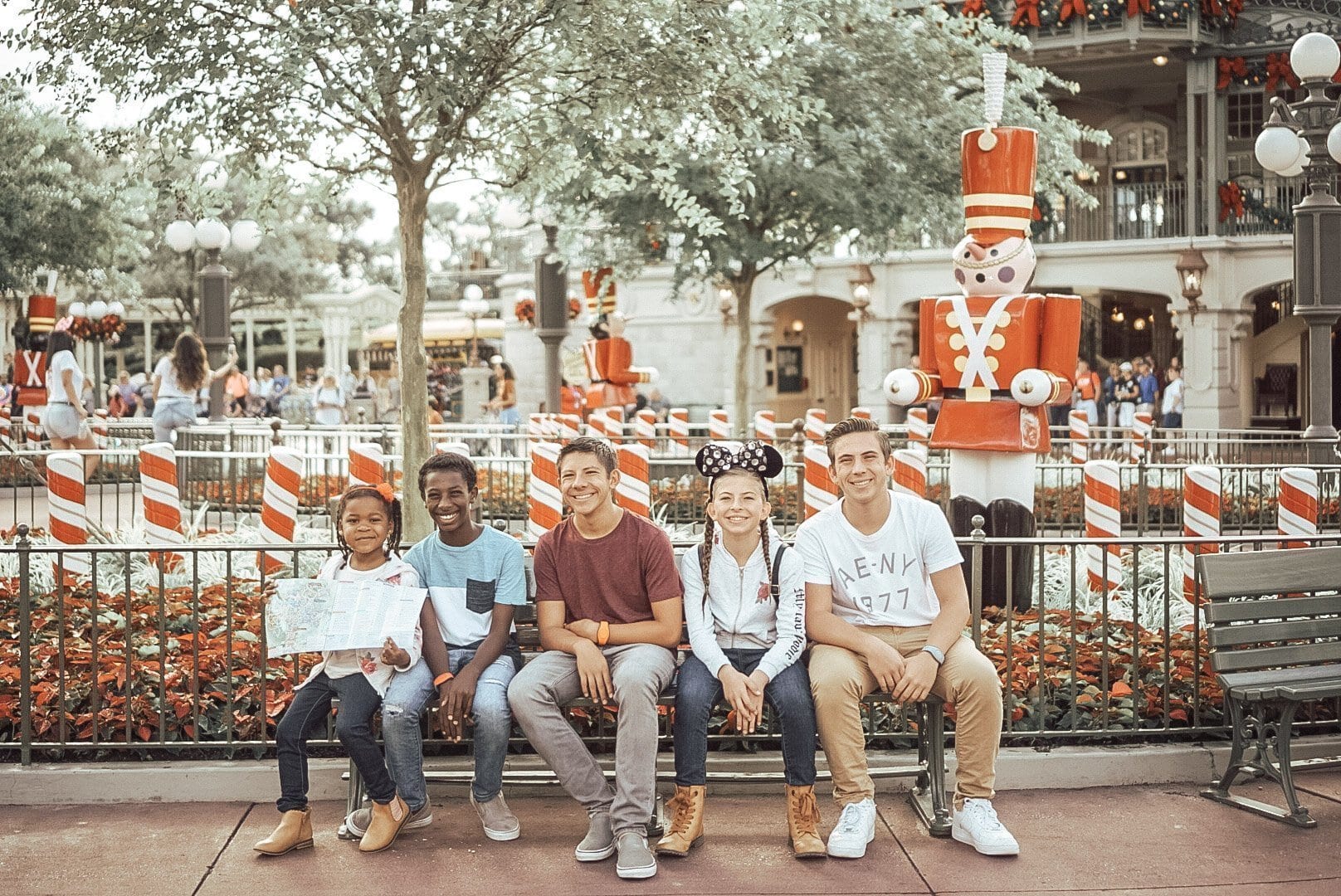 Where is your favorite place to take a winter family vacation? Let me know in the comments!
Latest posts by Mama Munchkin
(see all)