Visiting Walt Disney World with limited time can cause a lot of stress! With 4 Parks and 2 water parks, there is so much to see and do. Sometimes you don't have time for all the parks and just have to pick one. Although we have visited Disney World over 30 times, there have been trips where we only had one day to visit the parks, before heading out on our Disney Cruise. While, I would like to say our whole family agrees on which Disney World park is the best, it is not true, everyone has their own valid opinions. So, we break down all the parks and our favorite things about each, from the thrilling rides to the best eats.
Which Disney World Park is the Best? The Surprising Answer!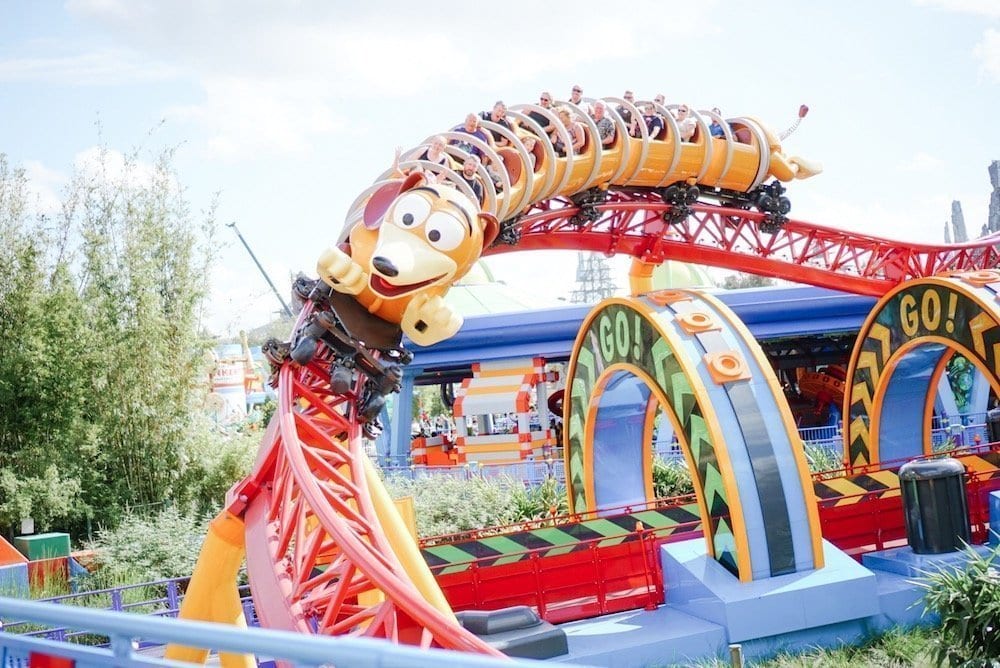 The Answer to Which Disney World Park is the Best
Here is the thing, there really is no right answer. Each park offers something magic and unique. However, there is an answer to which park fits your group and your expectations for the day the best. That answer, though, is up to you! We've broken down the best things about each of the parks to help answer the big question; which Disney World Park is the best?
We truly hope this will make your decision easier and leave you feeling like there is no question about your choice. Whatever you choose, you really can't go wrong! Make sure to check out our 100 Disney World Tips and Tricks to make your day go smoother. We also have detailed guides for each of the parks about rides, food, dining experiences, and Fastpass booking that will be helpful to you in planning.
Magic Kingdom: Fun for All Ages
For Families with Little Ones
My 6-year old's favorite park is Magic Kingdom, and pretty much all my kids at that age would say so. Are there little ones part of your party? If so, consider the Magic Kingdom the perfect place to spend the day. This park is filled with fantasy, and perfect for families with small children. A majority of rides in the park are height friendly, meaning your kiddos won't have any issues reaching that height safety stick! There are also several attractions with no height requirement, so anyone can ride.
The Classic Walt Magic
Walt Disney World's Magic Kingdom Park is modeled after the original Disneyland in California, so if you'd like to experience a Disney day with classic rides like It's a Small World, Space Mountain, or Haunted Mansion, head for the Magic Kingdom. If you have never visited a Disney park, it's never a bad idea to start with the classics!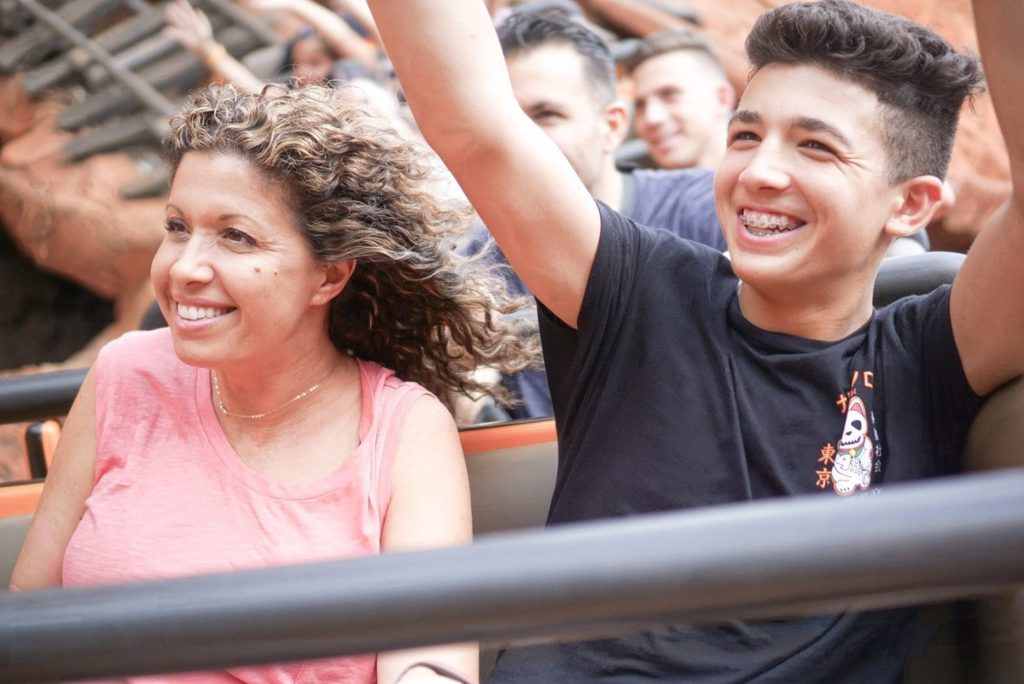 Meeting the Characters
The Magic Kingdom is also home to a multitude of your favorite Disney characters! There are character experiences or meet and greets all over the park. If you think your little one would rather meet their favorite Disney pals and experience some calmer attractions, areas like Fantasyland are perfect! Does your kiddo love music and parades? The Magic Kingdom has a spectacular daytime Festival of Fantasy parade, showcasing tons of classic Disney characters and an awesome soundtrack they'll be sure to dance to! This also gives you time to slow down during the day and enjoy the pixie dust while your little one is enchanted by their favorite characters dancing by.
Reprieve from the Heat
Do you or your little ones have trouble with heat? Florida can be very hot and humid depending on the time of year, so definitely consider indoor attractions and show to get a break from the heat. The Magic Kingdom has several indoor attractions and shows, such as Mickey's Philharmagic and Monsters Inc. Laugh Floor, that usually has short wait times. These attractions are great for kids who love to laugh at silly storylines and Disney jokes!
Which Disney World Park is the Best?- The Magic Kingdom Answer
The Magic Kingdom is the answer to your question if you have a group with varied ages and want to have a classic Disney experience. It is also the best choice if this is your first Disney World visit. There are tons of rides to choose from that will be fun for everybody. Most of the rides have pretty low height requirements meaning everyone can ride. You will also be able to find plenty of characters throughout the park. Overall, this is a wonderful park and there will be enough activities to fill your whole day.
Epcot: Best Park for Foodies
The Main Attraction
Traveling with a group of connoisseurs? Discover food and drinks from all over the world in Epcot's World Showcase. Epcot almost always has a reason to showcase an endless amount of delicious new food vendors. If you're visiting during the Fall, between August and November, you could get the chance to experience the Epcot International Food & Wine Festival! In the Winter is the Festival of Arts Festival, and spring is the Flower & Garden Festival, all have incredible food vendors throughout the park.
Even if there is not an event going on you can taste classic dishes from countries like Mexico, Japan, Germany, Morocco, and more! If you are visiting during a different time of the year, be sure to check and see if any other festivals are happening in the park!
Some of the Most Iconic Rides
Epcot also has a variety of rides and attractions with different degrees of intensity. If you're looking for speed, Test Track is the fastest ride in Walt Disney World! Get creative, build your vehicle, and test it for maximum performance potential! If you've had a bit too much food and fun over at the World Showcase, you can opt for a more relaxing ride through The Seas with Nemo & Friends, or a smooth flight Soarin' Around the World. Epcot has something for everyone!
The Story Behind Epcot
Fun fact! Epcot started as Walt Disney's idea for an Experimental Prototype Community of Tomorrow (see the acronym?). He wanted to create an urban, ever-changing city! If you want a look into Walt's mind and ideas, take a walk around Epcot and discover what the future may hold!
Which Disney World Park is the Best?- The Epcot Answer
If you are looking for a more leisurely day filled with yummy food, exploring, and lots of things to see… Epcot is the park for you. There aren't too many rides (this will change by 2021 with the addition of 3 new rides), but there are enough to satisfy if that's not your main focus. It is my personal favorite park, but I wouldn't choose it if it was my first visit or if I was looking for the typical theme park experience.
Hollywood Studios: Perfect for Teens and Roller Coaster Enthusiasts + Star Wars Fans
A Need for Speed
Do you have teenagers in your group who are ready for some bigger adventures? Consider Disney's Hollywood Studios for a rockin' day of fun! This park is home to some of the larger, more intense attractions, such as Rockin' Rollercoaster ft. Aerosmith, and The Twilight Zone Tower of Terror! These rides do have strict and higher height requirements, so be sure to check online before you visit and make sure your thrill seekers are able to ride.
Exciting New Happenings
Hollywood Studios is currently in the spotlight, boasting two new lands! Take a trip to Andy's backyard in Toy Story Land, and find yourself on yet another big coaster, starring Slinky Dog. If you venture to a galaxy far far away, you can discover the new Star Wars: Galaxy's Edge area! This land's main attraction is perfect for teens, as they get to operate the infamous Millennium Falcon.
Which Disney World Park is the Best?- The Hollywood Studios Answer
If your group is looking for a day filled with thrills, definitely visit Hollywood Studios. You'll feel like a famous star on an action-packed and magical movie set! While the park's attractions are generally geared for older kids and adults, there are still plenty of character interactions all across the park that bring even more pixie dust to the day. It's the perfect park for families with children 6 and older!
Animal Kingdom: Those Searching for a Unique Experience
The Big and Little Things that Set This Park Apart
Animal Kingdom used to be my least favorite park, and now it is my favorite out of all the parks. Originally it was a half-day park with a few rides and some cool animal experiences. This park is now a giant playground for explorers of all ages, with attractions of all kinds from amazing coasters, to the most incredible ride and land I have ever been to in Pandora + there are tons of animals to see. As soon as you step into the park, you feel as if you've entered the jungle, ready for an adventure around the world! The park features several different areas such as Africa, Asia, Discovery Island, Dinoland USA, and the new Pandora: The World of Avatar!
For the Explorer
Each area is an adventure of its own, with attractions and entertainment for all explorers. Did you know the Animal Kingdom has its own wildlife reserve? Guests of all ages can hop on an open-air safari truck, and see animals native to the African savanna, such as giraffes, lions, and rhinos! Travel over to the Asia area to watch monkeys swinging free, or take a walk on the Maharajah Jungle Trek to see tigers, komodo dragons, and several other animals.
(Possibly) The Coolest Land in All the Parks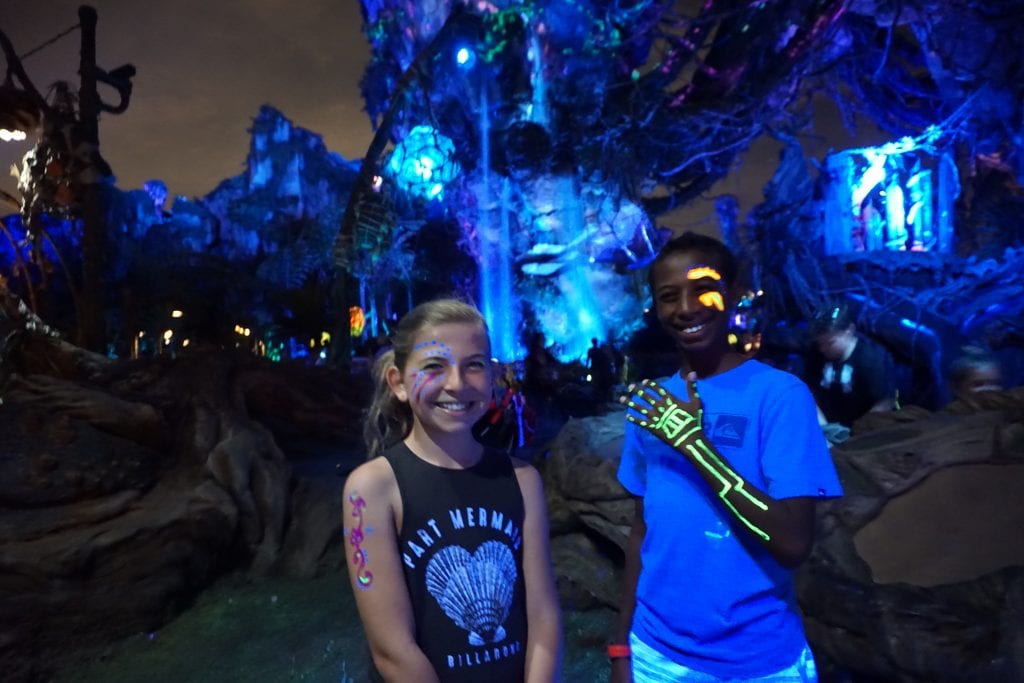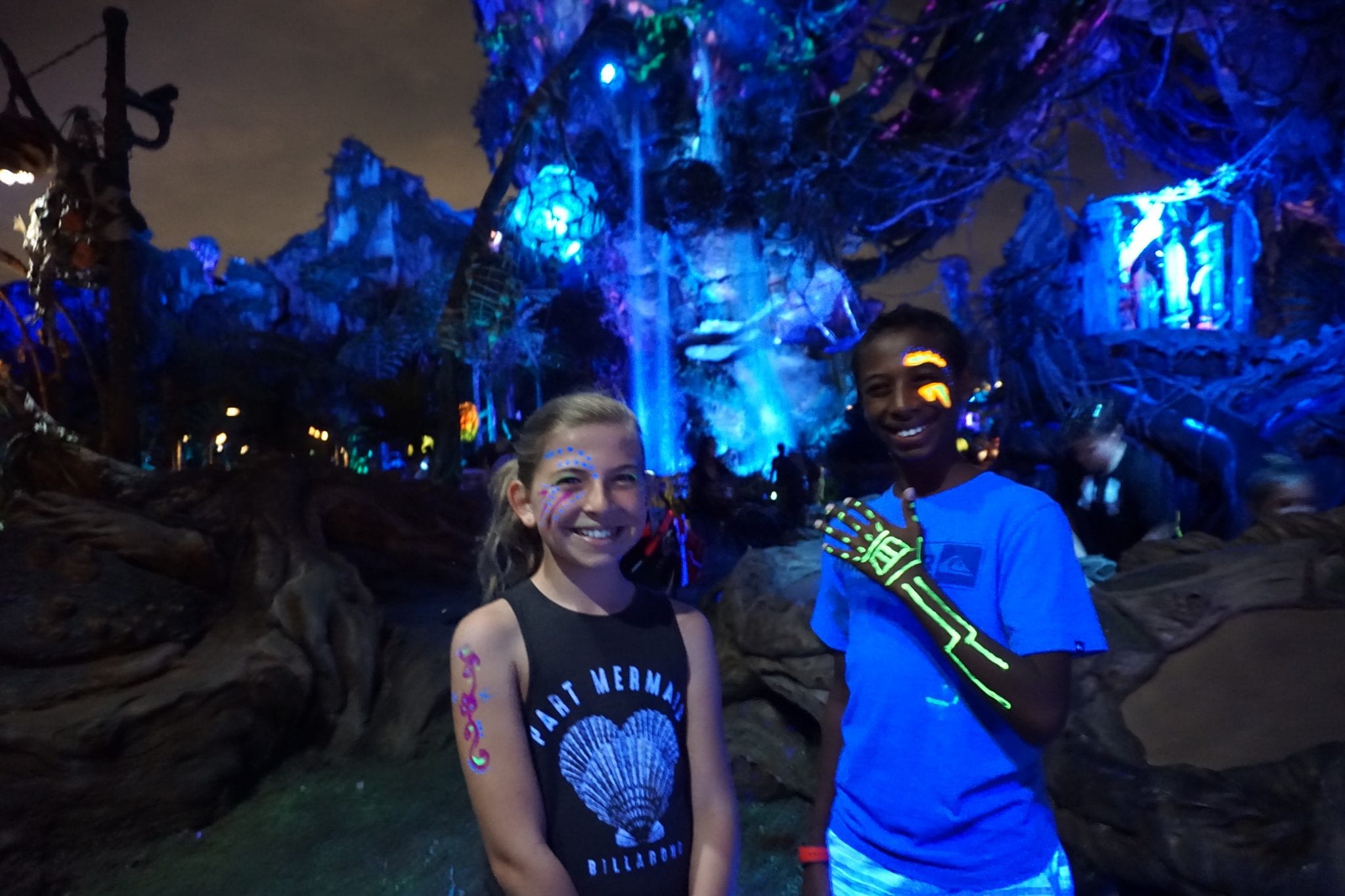 The new Pandora: The World of Avatar area opened recently, and is quite popular due to its stunning design and enchanting ambiance! The land has two main attractions, including a height friendly, a relaxing boat ride down a river in the bioluminescent Na' vi forest. If the explorers in your party are at least 44 inches tall, they can rise to the challenge and ride on the back of a mountain banshee on Avatar Flight of Passage! Don't forget to bring your glow paints, find out why here!
Which Disney World Park is the Best?- The Animal Kingdom Answer
This park is something unlike anything else, and it kind of combines the best of all the other parks into one. You will find delicious food, rides & attractions for everyone, thrillers like Expedition Everest, and the park is really immersive leaving you with so much to see and explore. Not to mention, there are also animals to see and you can go on a safari! If you have been to Disney World before and can only choose one park on this visit, I would recommend Animal Kingdom.
Hopefully, this guide has helped you narrow down your choices, and maximize the magic for you and your whole party!
Planning a Disney World Vacation – Start Here!
If you have any Disney World questions, I would love to answer them for you! You can leave them below in the comments or send me a message on Instagram!