Looking for all of our Best Disney Posts? We have created this page as a simple guide to all our Disney Posts. These posts are broken down by category whether it be Disney World, Disney Cruise, Disney Aulani, Disneyland and more, you will find all of our best posts right here in one convenient spot.
Disney World
Most Popular Disney World Articles
Disney World Tips & Tricks [Over 100 Amazing MUST KNOW Tips]
The Ultimate Disney World Packing List [Over 75 Must-Pack Items]
A Breakdown of Disney World Costs + How to Save Money!
Discount Disney Tickets; Disney World Tickets on the Cheap!
Disney VIP Tours- Should you Book with Disney or a 3rd Party?
13 Amazing Features of Disney Magic Bands + [2 You've Never Heard Before]
The Best Character Dining at Disney World; Top 8 Places!
Disney World Crowd Calendar – A Super Simple Guide!
Disney World Special Events
Mickey's Not so Scary Halloween Party; Is it the Best Event at Disney World?
7 Amazing Things to do at Mickey's Very Merry Christmas Party!
Everything to know about the Incredible Epcot Festival of the Arts 2019
Magic Kingdom
Try the Grey Stuff, It's Delicious – The 7 Best Magic Kingdom Restaurants
Top 7! The Best Quick Service Dining; Magic Kingdom!
The Best Snacks at Magic Kingdom; 15 Whimsical Treats You'll Love!
The Best Rides at Magic Kingdom [Top 11 Most Magical Choices]
Magic Kingdom FastPass! Tips and Tricks to Choose the Best Rides
Animal Kingdom
5 Incredible Things to do when visiting Disney's Pandora [How to Glow]
13 Best Snacks at Animal Kingdom [For the Foodies!]
The Best Animal Kingdom Restaurants; Dine on the Wild Side!
The Ultimate Guide to The Best Animal Kingdom Rides
The Ultimate Guide to The Best Animal Kingdom Rides
Epcot
Best Snacks at Epcot! Delicious Bites from Around the World!
Dine Around the World- 13 of the Best Epcot Restaurants!
The 8 Best Epcot Quick Service Dining Options – A world of Deliciousness
A world of adventure! The Best Rides at Epcot!
15 Incredible [Instagram Pics] of Disney's Best Epcot Restaurants
Epcot FastPass Complete Guide + Amazing Tips & Tricks!
Hollywood Studios
10 The Best Snacks at Hollywood Studios + New Star Wars Land Snacks!
Live it up with the Best Hollywood Studios Restaurants!
An Ultimate Guide to Hollywood Studios Quick Service Dining
The Best Rides at Hollywood Studios; [Top 7 Choices]
Hollywood Studios FastPass Guide: A Quick & Easy Way to Maximize Fun!
Star Wars Dessert Party at Hollywood Studios; Is it Worth it?
Star Wars Land! Here's What to Not Miss at Galaxy's Edge!
Water Parks & Disney Springs
Typhoon Lagoon vs Blizzard Beach – Which Disney Water Park is Better
Disney Water Parks – An Ultimate Guide to Splashtacular Fun
17 of the Best Disney Springs Restaurants to Enjoy a Meal
Disney World Resorts –
The Best Disney Deluxe Resorts + Money Saving Tips when Booking!
Best Disney Moderate Resorts [Disney on a Budget!]
Ultimate Guide to the 5 Best Disney Value Resorts! [Save a Lot of $]
How we SAVE 50% on Disney Resorts with DVC Points- Disney Vacation Club
3 Reasons THIS DVC Member Loves Disney's Beach Club Villas
More Disney World Tips & Articles –
Disneyland vs Disney World! Which is Best for Your Vacay?
How to Make a Disney World Birthday Extra Special!
Which Disney World Park is the Best? The Surprising Answer!
Disney World Character Guide [Where to Find Them in Every Park!]
How to Navigate Walt Disney World Transportation like a Pro!
Disney Free Dining [The Best Disney Vacation Offer!]
Disney World Stroller Rental Guide + Should you Bring Your Own?
Disney World Scooter Rental Tips + How to Save Money!
After 25 trips, I finally used a Disney Travel Agent & I'm Never Going Back!
Ohana Character Breakfast – One of the Best Character Breakfasts!
21 Amazingly Fun Things to do in Orlando! [#17 involves a coffin!]
7 Reasons We Love the Encore Resort at Reunion for our Disney Trip
The BEST Grocery Store Near Disney World + WDW Packing List
Disneyworld… a schedule that works!
Disneyland
Most Popular Disneyland Posts
Planning a Disneyland Trip? 45 Best Disneyland Tips from a Pro
How to Buy Discount Disneyland Tickets; [10 Easy Ways to Save + Bonus Tips]
Disney Fastpass Secrets: How to use Disney MaxPass like a Pro
Disneyland With Toddlers; 25 Essential Tips To Make It Through The Day!
The Best New Disneyland Attractions & Rides [Coming Soon]
Top 20 Amazing Things To Do in Anaheim Beyond Disneyland
Disneyland Dining
The Complete Guide to Disneyland Character Dining!
Disneyland Dining Reservations – 5 things you should know!
Disneyland Special Events
Disneyland Halloween! An Ultimate Guide + Must-See Attractions
Disneyland Holiday Season- Pro Tips To Have the Merriest of Times!
Everything You Need to Know About Disney's Festival of Holidays
Other Popular Disneyland Posts
Star Wars Land! Here's What to Not Miss at Galaxy's Edge!
Disneyland vs Disney World! Which is Best for Your Vacay?
Airbnb Anaheim; [17 Incredible] Disney Inspired Homes Close to Disneyland
Everything to know about Disneyland Magic Morning; Extra Magic Hour!
Disneyland Birthdays- 10 Tips to Make the Day EXTRA Special
Disneyland Birthdays with a Princess
10 Fascinating Facts I Wish I Knew Before Booking a DVC Rental
Disney Cruise
Disney Cruise Tips & Tricks [Over 100 of our BEST CRUISE TIPS]
How Much Does a Disney Cruise Cost? We break down all the details!
The BEST Disney Cruise Packing List (+ Pirate Night Details)
Onboard the Disney Magic + Our Trick to Getting the BEST Disney Cruise Deals
Disney Cruise Concierge – An inside peek at some Uber Luxe Magic
Castaway Cay Cabanas; Why Not Booking One was My Biggest Mistake
The Best Disney Cruise Door Decorations + 4 Doors You Have to Check Out!
15 Unique Disney Fish Extender Options For Your Next Disney Cruise
4 Amazing things about the Disney Cruise San Diego
Disney's Aulani Resort & Spa – Hawaii
The ULTIMATE Guide to Disney's Aulani- Aulani Review [Top 10 Tips + Photo Tour]
[4 Reasons] Your Family Will Love an Aulani Character Breakfast
5 Reasons We LOVED the Aulani Luau -; KA WA'A
My Aulani Review – ; Recently Rated #1 Family Beach Hotel
Disney Paris
Disney Paris! The Ultimate Guide of Top Tips; Tricks You Need to Know!
Paris Travelogue Day 1- Paris Disney
Paris Travelogue Day 2- Paris Disney
Adventures by Disney
3 of the Best Reasons to Book an Adventures by Disney Vacation
Just Released.. Adventures by Disney River Cruises for 2
Other Popular Disney Posts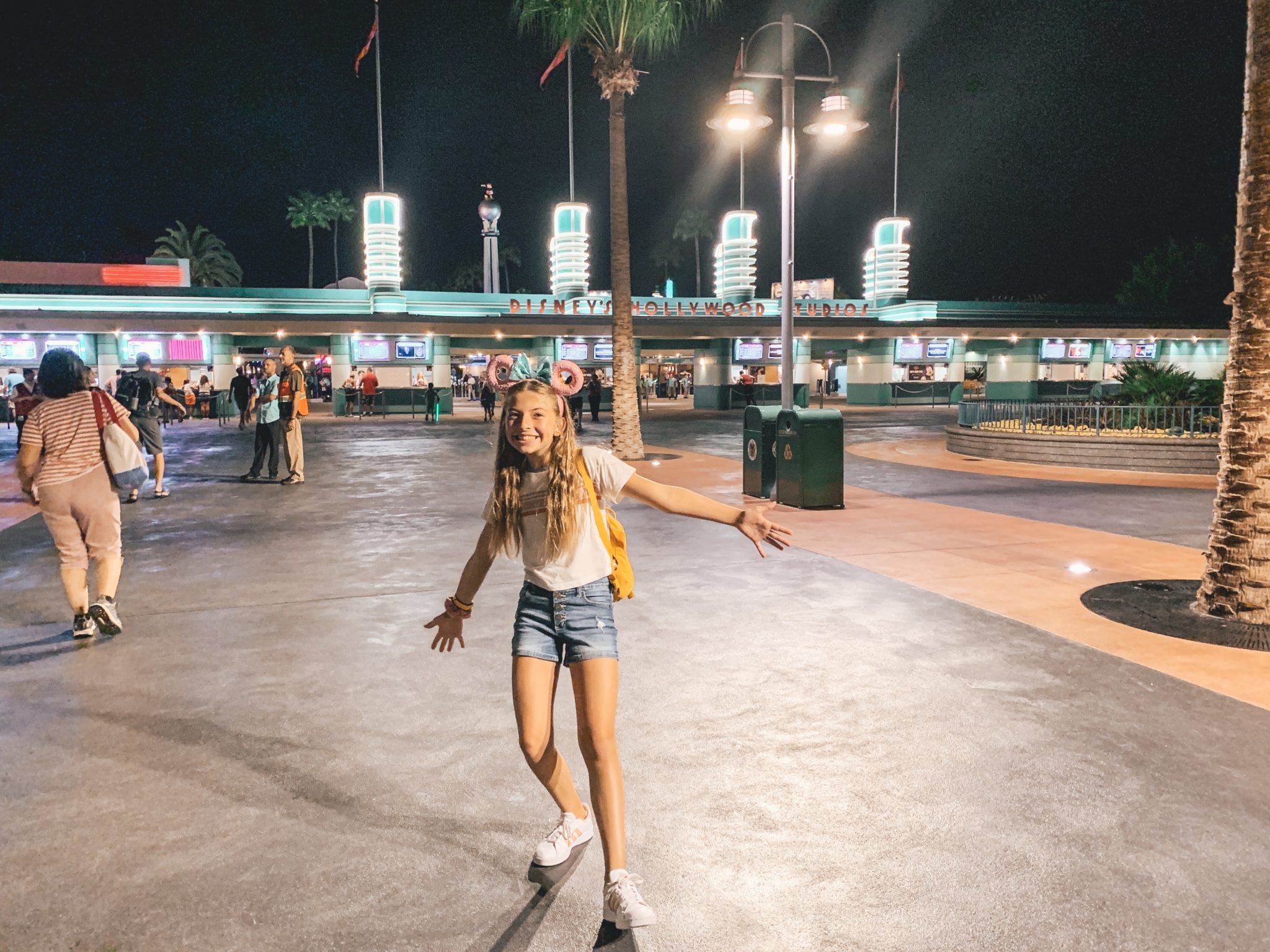 17 Awesome Disney Family Shirts for your Vacation [+3 Weird ones]
Best Shoes for Disney: A guide to the best kicks to save your feet.
Disney on a Budget [The Tips & Tricks We Live By]
Disney Travel- Magic or Hype? [the Disney Difference]
The Best Instagram Accounts to Follow (for Disney & Family Travel)